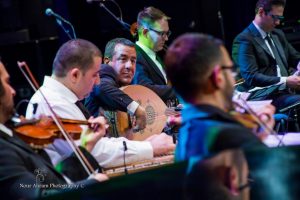 Jazzy Arabia, Badi Etzawaj and more at the Festival of Arab Music and Arts
This Saturday, October 28th, don't miss Ilham Al Madfai, Iraqi guitarist, singer and composer. Ilham  synthesizes Western guitar stylings with traditional Iraqi music, making him a popular performer in his native country, throughout the Middle East and beyond.
Can't make Saturday? Sunday is packed with something for everyone! The performance Jazzy Arabia is a Canadian Arabic Orchestra production in collaboration with the amazing musicians Andrew Downing, Majd Sekkar and Ernie Tollar. Jazzy Arabia incorporates a creative mix of Western jazz music and Arabic improvisation, creating an amazing harmonic dialog between Arabic and Western instruments. Need a little more action? Badi Etzawaj is a play about Khaled, whom fell into a complicated relationship when he decided to date someone from a different cultural background. Come and see how his parents and friends react, and where Khaled ends up.
Not available this coming weekend? Never fear! Click HERE to see the full event and performance schedule!
***
Jazzy Arabia, Badi Etzawaj et plus au Festival of Arab Music and Arts
Samedi prochain, le 28 octobre, ne manquez pas Ilham Al Madfai, guitariste, chanteur et compositeur irakien. Ilham, qui marie la guitare occidentale à la musique traditionnelle irakienne, est un interprète populaire dans son pays natal, partout au Moyen-Orient et au-delà.
Vous n'êtes pas libre samedi? Qu'à cela ne tienne! La journée du dimanche offre de tout pour tous! Le spectacle Jazzy Arabia est une production du Canadian Arabic Orchestra en collaboration avec les extraordinaires musiciens Andrew Downing, Majd Sekkar et Ernie Tollar. Jazzy Arabia propose un mélange créatif de jazz occidental et d'improvisation arabe pour créer un dialogue fabuleux et harmonieux entre instruments arabes et occidentaux. Voulez-vous un peu plus d'action? Badi Etzawaj est une pièce sur Khaled, un personnage tombé dans une relation compliquée lorsqu'il a commencé à fréquenter une personne d'une autre culture. Voyez comment ses parents et ses amis réagissent… et ce qui arrivera à Khaled au bout du compte.
Pas libre ce week-end? Ne vous en faites pas! Cliquez ICI pour voir la programmation complète du festival!
___________________________________________________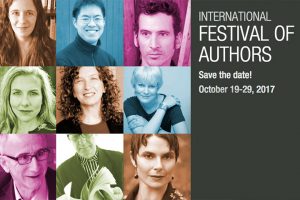 International Festival of Authors at Harbourfront ends this weekend
Since its inception in 1974, Toronto's International Festival of Authors has welcomed more than 9,000 authors from over 100 countries, including 22 Nobel Laureates and countless other award winners.
The International Festival of Authors presents the finest international novelists, poets, playwrights, short story writers and biographers, and provides Canadian writers with an internationally recognized forum in which to present their work. IFOA is home to a weekly event series (September to June) as well as ALOUD: A Celebration for Young Readers with Forest of Reading® Festival of Trees™, presented with the Ontario Library Association.
There are four days left in the festival, make sure you check out Women of the Hour: Writing Female Characters, True North: Stories of Canada, or The Lives of Underdogs. There are so many  more events and workshops, find the one best for you HERE – and don't forget Lit On Tour  – upcoming events are taking place in Parry Sound and Markham, with future events to be announced – stay tuned.
***
L'International Festival of Authors se termine ce week-end au Harbourfront
Depuis sa fondation en 1974, l'International Festival of Authors de Toronto a accueilli plus de 9 000 auteurs de plus de 100 pays, y compris 22 lauréats de prix Nobel et plusieurs autres lauréats d'innombrables récompenses.
Le festival présente les meilleurs romanciers, poètes, dramaturges, nouvellistes et biographes. Il fournit aux écrivains canadiens une tribune reconnue par la communauté internationale pour présenter leurs œuvres. L'IFOA propose une série hebdomadaire d'activités (de septembre à juin), ainsi qu'ALOUD : A Celebration for Young Readers de concert avec la Forest of Reading® et le Festival of Trees™, présentés en collaboration avec l'Association des bibliothèques de l'Ontario.
Il ne reste plus que quatre jours pour jouir du festival. Ne manquez pas Women of the Hour: Writing Female Characters, True North: Stories of Canada ou The Lives of Underdogs. Les activités et les ateliers sont si nombreux, il y en a surement un pour vous. Cherchez-le ICI. Et n'oubliez pas la tournée Lit On : plusieurs activités sont à venir à Parry Sound et Markham, et d'autres seront annoncées sous peu. Restez à l'écoute.
___________________________________________________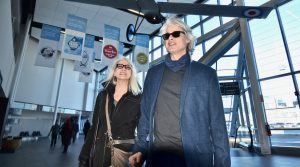 Le festival du 50e anniversaire du Théâtre français de Toronto commence ce soir
Venez découvrir des dramaturges connus ET moins connus dans le cadre de la programmation du 50e anniversaire du Théâtre français de Toronto!
Les nouveaux textes fascinants de Marie-Claire Marcotte et Maxime Robin ouvrent des fenêtres sur la découverte et l'incertitude. Dans Ici, les arbres s'enracinent dans l'eau, les spectateurs se glissent dans la peau des dramaturges et découvrent le plaisir qu'ils prennent à définir la vie et à observer les personnes qui les entourent.
Ce n'est qu'un début… il y aura encore tant à voir. Cliquez ICI pour ne rien manquer!
***
Theatre Francais' 50th anniversary festival debuts tonight
Come experience new AND experienced playwrights for  Theatre Francais' 50th anniversary lineup!
In their new and exciting works, Marie-Claire Marcotte and Maxime Robin create text that opens a window to discovery and the unknown. Ici, les arbres s'enracinent dans l'eau lets you experience life as a playwright, and how they take pleasure in defining life, and the people around them.
This is only the beginning – there is so much more to check out. Click HERE and don't miss a thing!
___________________________________________________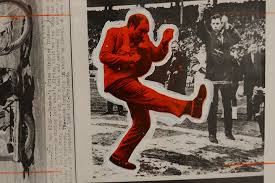 Ryerson Image Centre spotlights Canadian history in project The Faraway Nearby
Featuring photographs of Canadian subject matter from The New York Times Photo Archive, The Faraway Nearby examines a century of Canada's history and its representation in the leading American newspaper of record. Taking an expansive view of the many stories that have shaped our national experience, the exhibition highlights images of major political events and conflicts, iconic landscapes across the nation, sports heroes, candid reporting on the lives of diverse communities, and portraits of notable Canadians. Their exhibition draws from nearly 25,000 photographs preserved in The New York Times Photo Archive, known henceforth as The Rudolph P. Bratty Family Collection.
The exhibit is open from now until December 10th at the Main Gallery at the Ryerson Image Centre!
"The Faraway Nearby a revealing window into how Americans saw their northern neighbour back in the day"   The Toronto Star
***
Le projet The Faraway Nearby met en lumière l'histoire canadienne au Ryerson Image Center
Grâce à des photographies de sujets canadiens tirées des archives du New York Times, The Faraway Nearby examine un siècle d'histoire canadienne et sa représentation dans ce grand journal étatsunien de la presse internationale. L'exposition propose une vision élargie des nombreuses histoires qui ont façonné notre expérience nationale. Elle met en images les principaux événements et conflits, les paysages emblématiques des quatre coins du pays, les héros sportifs, les reportages candides sur la vie dans des communautés diversifiées et les portraits de Canadiens notables. Les photographies de l'exposition sont tirées de la collection de quelque 25 000 images conservées dans les archives photographiques du New York Times, qui s'appellent désormais The Rudolph P. Bratty Family Collection.
L'exposition est en cours jusqu'au 10 décembre dans la galerie principale du Ryerson Image Centre.
« The Faraway Nearby révèle comment les Étatsuniens voyaient jadis leurs voisins du Nord » — The Toronto Star
___________________________________________________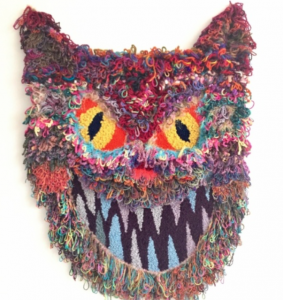 Last chance for Canadian Craft
After a stunning three months of exhibitions and events, The Canadian Craft Biennial closes October 29th.
The Art Gallery of Burlington, in collaboration with Craft Ontario, has been proudly presenting the first Canadian Craft Biennial over the summer of 2017. Under the theme "Can Craft? Craft Can!" the exhibition both explores what and who is 'Canadian Craft' and analyzed the ideas regarding the agency of craft.
Be sure you catch these exhibits before they're gone!
***
La biennale des métiers d'art tire à sa fin
Après trois mois d'expositions et d'activités éblouissantes, la Biennale canadienne des métiers d'art se termine le 29 octobre.
C'est avec fierté que l'Art Gallery of Burlington, en collaboration avec Craft Ontario, présente la première Biennale canadienne des métiers d'art depuis l'été 2017. Sous le thème « Can Craft?  Craft Can! », la biennale nous permet de découvrir les artistes des métiers d'art et leurs créations, tout en analysant les idées régissant l'agencement des œuvres.
Voyez ces expositions pendant qu'il en est encore temps!
___________________________________________________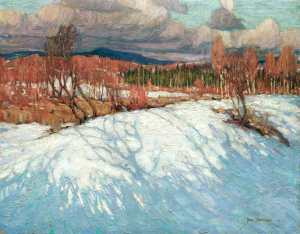 Continuing at the McMichael Gallery
Be sure to check out
Eight masterwork guitars created in homage to the Group of Seven and Tom Thomson
A love letter to Canada and a conversation between masterworks between Tom Thomson and Joyce Wieland, Canada's feminist art pioneer
Celebrating the strength, contemporaneity, and influence of Pootoogook's work
***
En continu à la Galerie McMichael
Ne manquez pas
Le Projet de Guitare Groupe des Sept
Huit guitares, de véritables chefs-d'œuvre, ont été créées en hommage au Groupe des Sept et à Tom Thomson
La Passion avant la raison : Tom Thompson et Joyce Wieland
Une lettre d'amour adressée au Canada et une conversation entre les chefs-d'œuvre de Tom Thomson et de Joyce Wieland, pionnière de l'art féministe au Canada
Une célébration de la force, de la contemporanéité et de l'influence de l'œuvre de Pootoogook