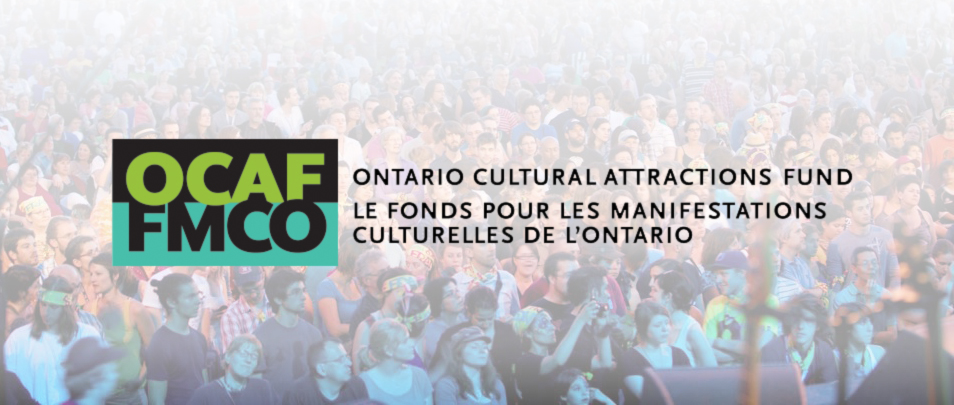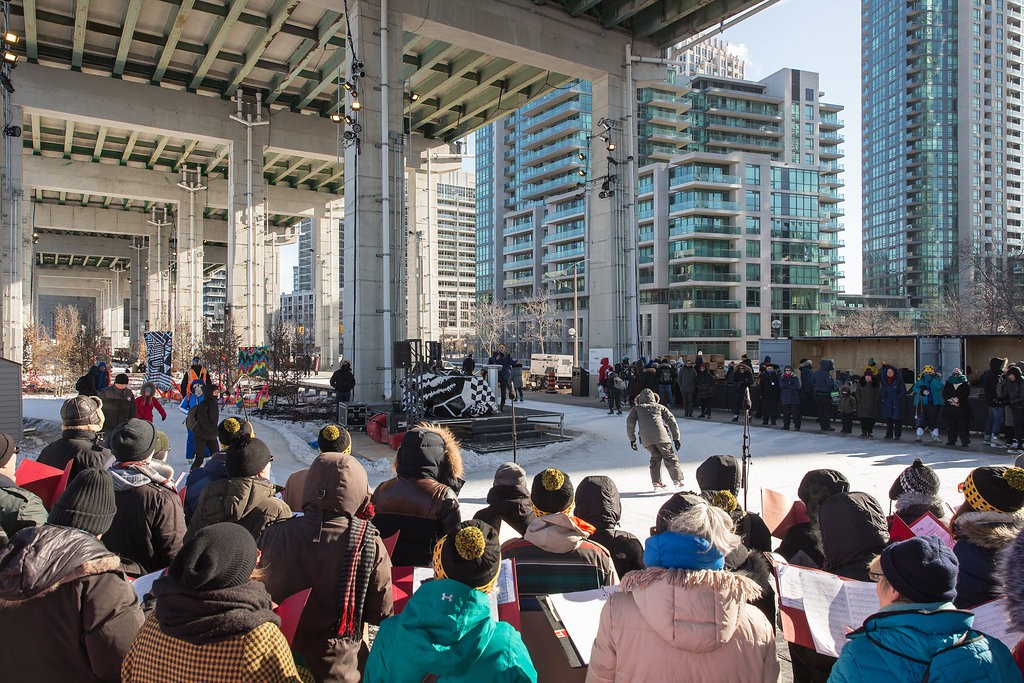 The Bentway Skate Trail: The Gardiner's New Winter Wonderland
We braved the chill to celebrate the opening of The Bentway with a series of inspiring performances, art installations and some figure 8's. The 220 metre skate trail is the first phase of an ambitious 1.75 km urban park stretching across seven local neighbourhoods, from the CNE grounds to the CN tower. Once fully completed, the area will feature pedestrian and cyclist trails, an open-air gallery, performance spaces and various green spaces.
The winter season is now in full swing with biweekly Ice Breaking (skate-dancing) demos, DJing workshops and pop-up skating lessons. Show off your dance moves at the Friday night Beats and Bents dance parties, featuring a rotating cast of Toronto's finest DJs. For something a little more low-key, check out the Bentway's inaugural public art exhibition Constructions of the Everyday. Inspired by this impressive act of urban renewal, artists have re-imagined mundane objects and routine activities, turning individual skaters into hypnotic shadow ballets.
Click here for a list of upcoming events!
Did you know? 'Bents' are the concrete pillars that hold up the expressway.
***
La piste de patin à glace Bentway Skate Trail: nouvelle féerie hivernale de la Gardiner
Nous avons bravé le froid pour célébrer l'ouverture de la Bentway avec une série inspirante de spectacles et d'installations artistiques et quelques figures classiques de patinage artistique. La piste de patin à glace de 220 mètres est le premier tronçon inauguré d'un ambitieux parc urbain de 1,75 km qui sillonnera sept quartiers locaux allant du site de l'Exposition nationale canadienne jusqu'à la Tour CN. Une fois complété, le secteur comprendra des sentiers pédestres et des pistes cyclables, une galerie en plein air, des lieux de spectacles et plusieurs espaces verts.
La saison d'hiver bat son plein avec des démonstrations brise-glace bihebdomadaires (de danse sur glace), des ateliers de DJ et des leçons rapides de patin sur glace. Montrez vos talents en danse aux fêtes Beats and Bents du vendredi soir animées chaque fois par un DJ différent choisi parmi les meilleurs de Toronto. Pour quelque chose d'un peu plus discret, visitez l'exposition inaugurale d'art public de la Bentway, Constructions of the Everyday. Inspirés par cette œuvre grandiose de renouvellement urbain, les artistes ont repensé des objets ordinaires et des activités routinières pour transformer des danseurs solitaires en ballets d'ombres hypnotiques.
Cliquez ici pour une liste des activités à venir !
Saviez-vous que… Le terme « Bents » désigne les piliers en béton qui soutiennent l'autoroute urbaine?
___________________________________________________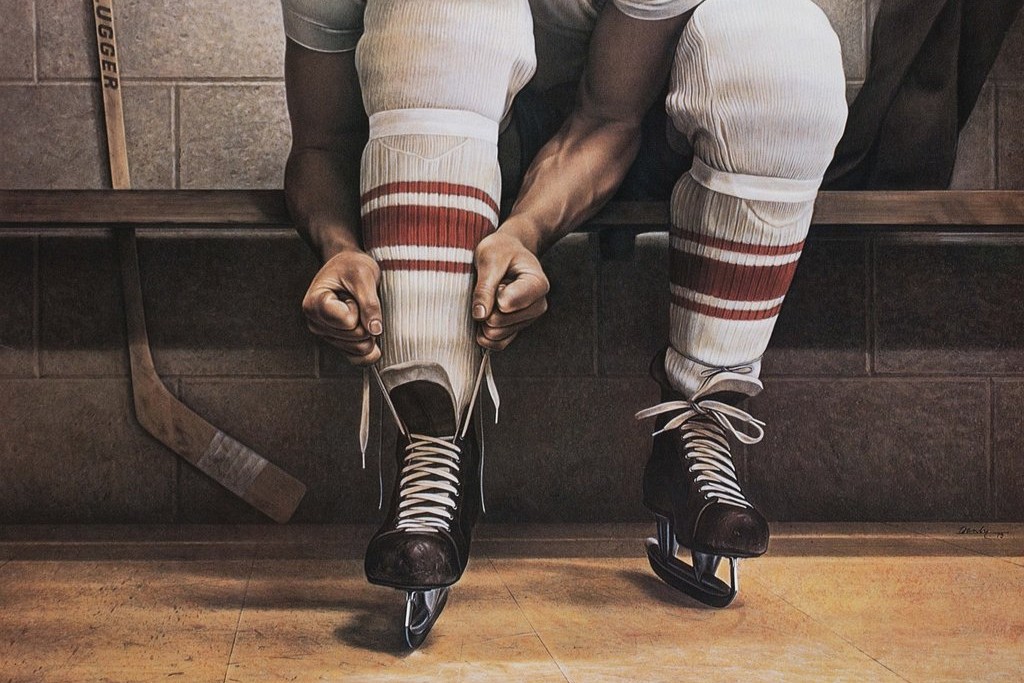 Beyond 'Lacing Up': A Ken Danby Retrospective
On the tenth anniversary of Ken Danby's death, the Art Gallery of Sudbury presents a collection of the Canadian icon's most significant work. Danby is best known for his highly realistic paintings of everyday life: hockey scenes, rocky coasts and snowy landscapes. The exhibit features 38 paintings and drawings from public and private collections, including the iconic hockey-themed paintings 'Lacing Up' and 'A Study of Tim Horton'. Rounding off the show is a collection of the artist's lesser known prints (often used as exhibition posters), and a video project produced by Danby's eldest son Sean.
Beyond the Crease: Ken Danby opens on January 18 and runs until April 1.
Did you know? Danby's best known works are in egg tempera, a challenging medium that mixes finely ground pigment with water and egg yolk.
***
Au-delà de « Lacing Up » : une rétrospective de Ken Danby
À l'occasion du 10e anniversaire de la mort de Ken Danby, la Galerie d'art de Sudbury expose une collection des œuvres les plus importantes de cet artiste emblématique du Canada. Danby est bien connu pour ses peintures très réalistes de la vie quotidienne : scènes de hockey, littoraux rocheux et paysages de neige. L'exposition comporte 38 peintures et dessins provenant de collections publiques et privées, y compris des peintures incontournables sur le thème du hockey comme « Lacing Up » et « A Study of Tim Horton ». Pour compléter l'exposition, la galerie présente une collection de gravures moins connues de l'artiste (qui ont souvent servi d'affiches pour l'exposition) et une vidéo produite par le fils aîné de Darby, Sean.
Beyond the Crease: Ken Danby a lieu du 18 janvier au 1er avril.
Saviez-vous que… Darby a réalisé ses meilleures œuvres avec la tempera, une détrempe faite de pigments finement moulus et mélangés à de l'eau et du jaune d'œuf?
___________________________________________________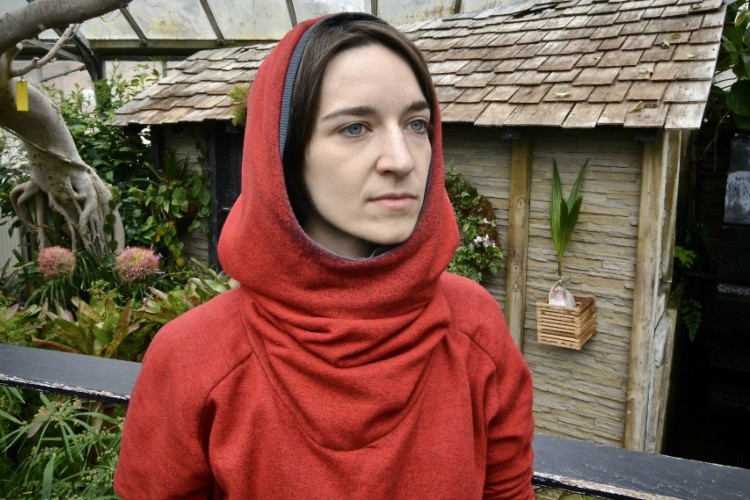 Ludique et poétique, et en français: Le Dire de Di
« Je suis la fille de ma mère, la fille toute crachée, tout droit sortie de la bouche de ma mère. Je me souviens d'avoir glissé entre ses lèvres, la tête première, les pieds en dernier, dans l'ordre des choses de la naissance. »
Les célébrations du 50e anniversaire du Théâtre français de Toronto se poursuivent avec une superbe production de Le Dire de Di, une pièce de Michel Ouellette pour une femme seule. Dans cette œuvre ludique et énigmatique, la prose vivante et colorée de Ouellette trace le récit de Di, 16 ans, qui vit dans une grande maison avec ses parents, Makati et Paclay, ainsi que le beau Mario Morneau, le second mari de sa mère. Le fragile et merveilleux équilibre de la maisonnée sera rompu par l'arrivée de Peggy Bellatus et de ses effrayantes machines minières, qui bouleversent la terre, les désirs et les secrets.
Le Dire de Di est présenté du 24 au 28 janvier au Berkeley Street Theatre. Cliquez ici pour acheter des billets
***
Playful and Poetic, en français: Le Dire de Di
"I am my mother's daughter, the daughter she spat right out of her mouth. I remember slipping out between her lips, head first, feet last, in the usual way of all births."
Théâtre français continues its 50th anniversary year with a beautiful rendition of Michel Ouellette's one-woman show Le Dire de Di. In this playful and enigmatic piece, Ouellette's lively, colourful prose tells the tale of sixteen-year-old Di, who lives in a large home with her parents, Makati and Paclay, along with the handsome Mario Morneau, her mother's second husband. When Peggy Bellatus arrives with her terrifying mining machines, desires stir and buried secrets are brought to life, and the fragile balance of Di's household, like the land itself, begins to crack.
Le Dire de Di is on from January 24-28 at the Berkeley Street Theatre.  Click here for ticket information.
___________________________________________________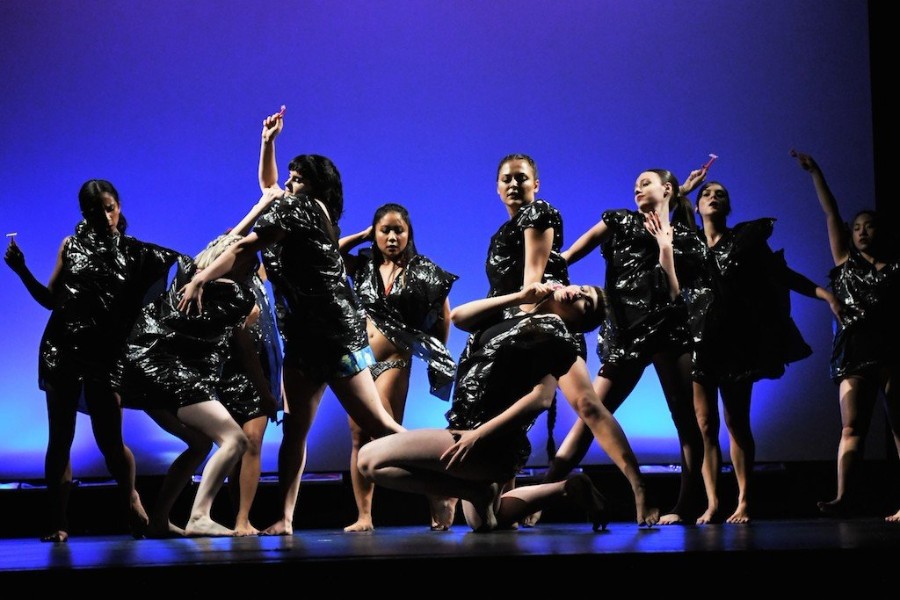 Next Stage: Clowns, Swords, and Feminism
Toronto's favourite winter theatre event is back for its 11th year! This year at the Next Stage Theatre Festival, choose from a number of light-hearted skits or make space for unflinching discussions of love, loss and trauma.
A self-described Persian Princess texts, sings and dances her way around Toronto on her quest to find love in Leila Live! and comedy troupe Sex T-Rex's Swordplay: A Play of Swords brings an absurd fantasy video game to life in a farcical princess-saving comedy. An overly enthusiastic clown prepares for a party in The Surprise, only to discover that the guest of honour is actually quite depressed about aging, while That 'F' Word creatively explores the struggles of intersectional feminism, blending contemporary, hip-hop and Latin dance. In the critically acclaimed Jonno, an 'angry comedy' based on the Jian Gomeshi scandal, four female characters come to terms with the process of speaking out. With even more to choose from, as well as free, open discussions hosted by Generator on important topics for the indie community, put on your parka and head over to Next Stage – click here for more information and tickets.
The Next Stage festival runs until January 14 at the Factory Theatre. See you in the (heated) beer tent!
***
Next Stage: clowns, épées et féminisme
La manifestation théâtrale de l'hiver la plus populaire de Toronto revient pour une 11e saison ! Cette année, au Next Stage Theatre Festival, vous pourrez voir quelques sketches légers et ludiques, ou débattre fermement sur l'amour, le deuil et le traumatisme.
Une femme se décrivant comme une princesse persane texte, chante et danse aux quatre coins de Toronto afin de combler sa quête d'amour dans Leila Live ! Dans Swordplay : A Play of Swords, la troupe humoristique Sex T-Rex crée un absurde jeu vidéo imaginaire dont le but, dans une atmosphère de farce grotesque, est de sauver la vie d'une princesse. Un clown trop enthousiaste se prépare pour une fête dans The Surprise. Sur les lieux de la célébration, il découvre que l'invité d'honneur est très déprimé de vieillir… Le 'F' Word explore de manière créative les luttes du féminisme intersectionnel en combinant hip-hop contemporain et danse latine. Dans Jonno, une « comédie enragée » acclamée par la critique et basée sur le scandale Jian Gomeshi, quatre personnages féminins tentent de se réconcilier avec leur décision d'avoir parlé de ce qu'elles ont vécu. Il y a encore plus de choix ainsi que des discussions sans frais ouvertes à tous animées par Generator sur des sujets importants dans le milieu indie. Habillez-vous chaudement et dirigez-vous au Next Stage. Cliquez ici pour en savoir plus et obtenir des billets.
Le festival Next Stage est en cours jusqu'au 14 janvier au Factory Theatre. On se revoit bientôt sous la tente (chauffée) où l'on vend de la bière !
___________________________________________________
More News from the Cultural Sector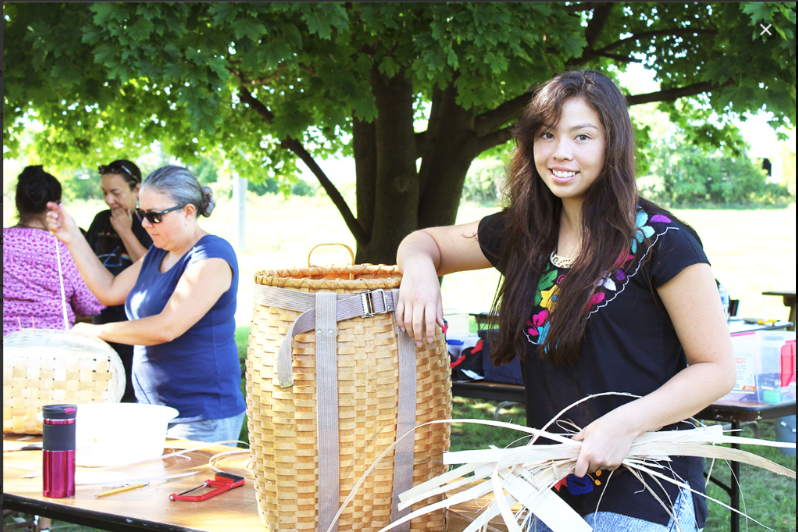 The Ontario Arts Council presents the Indigenous Culture Fund (ICF). Administered by Indigenous staff on behalf of the Province of Ontario, the new fund exists to support cultural activities in First Nations, Inuit and Métis communities.
***
Le Conseil des arts de l'Ontario présente le Fonds culturel autochtone (FCA). Administré par des membres autochtones du personnel du CAO (au nom de la province de l'Ontario), le nouveau fonds appuie les activités culturelles des communautés des Premières nations, des Inuits et des Métis.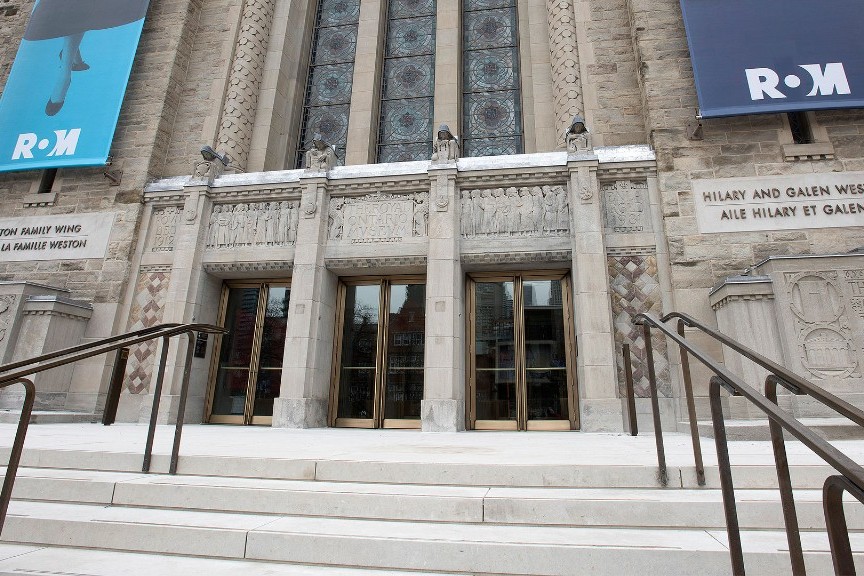 The Royal Ontario Museum celebrates the opening of the historic Weston entrance. The accessible, limestone pathway marks the first stage of the Welcome Project, a revitalisation initiative generously supported by the government of Ontario.
***
Le Musée royal de l'Ontario célèbre l'ouverture de l'historique entrée Weston. L'allée accessible et chauffée en pierre calcaire n'est que la première phase du Welcome Project, une initiative de revitalisation généreusement soutenue par le gouvernement de l'Ontario.

The Ontario Ministry of Tourism, Culture and Sport reports a 2% yearly increase in inbound border crossings and a 1.3% increase in hotel occupancy. Ontario is welcoming more visitors from Mexico, India, South Korea, Brazil and France.
***
Le ministère du Tourisme, de la Culture et du Sport rapporte une augmentation de 2 % des passages à la frontière et une hausse de 1,3 % dans l'occupation hôtelière comparativement à la même époque l'an dernier. Il y a eu en Ontario une augmentation importante de visiteurs provenant du Mexique, de l'Inde, de la Corée du Sud et du Brésil.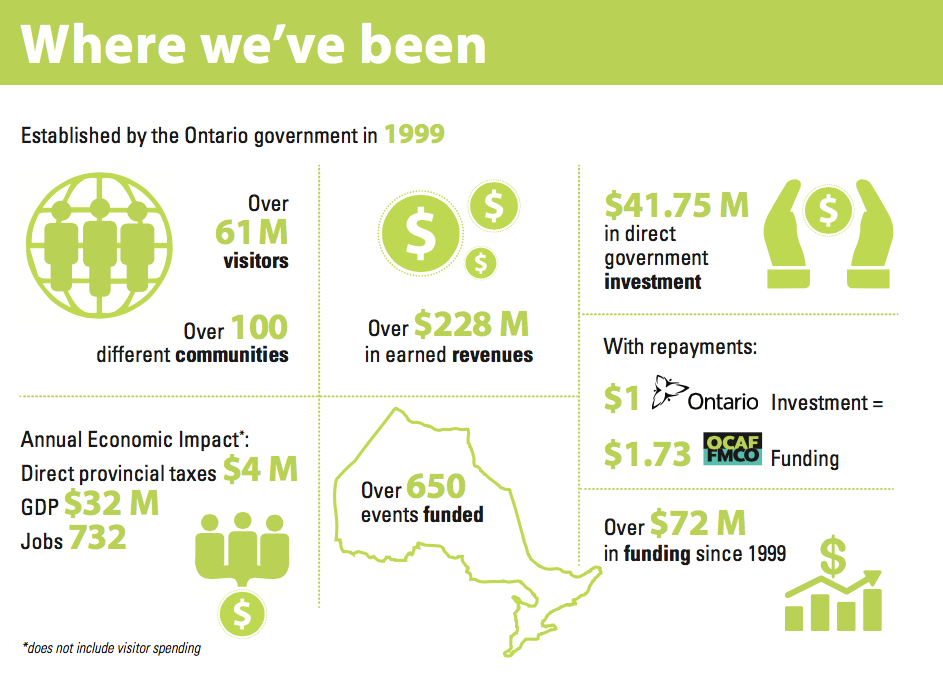 ***