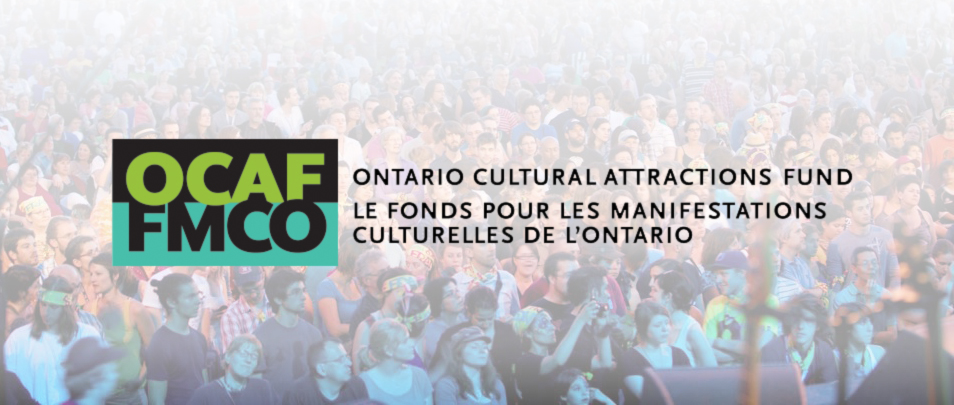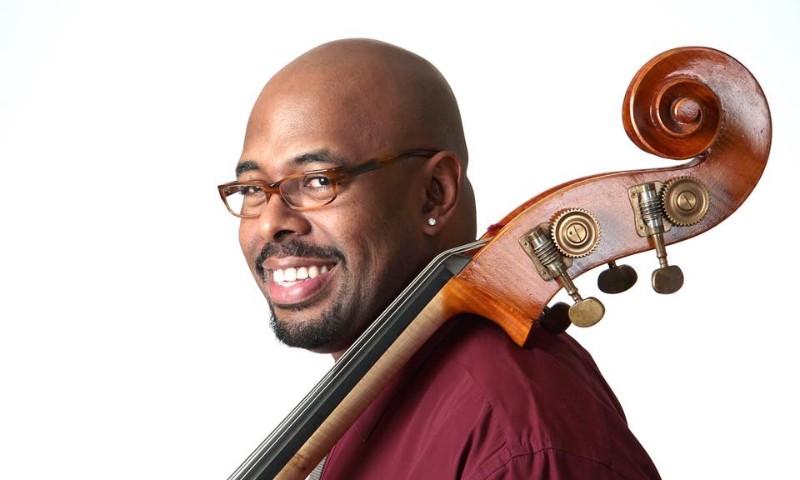 Swingin' Jazz in Frosty February
Niagara's new swingin' jazz fest is only a week away! Led by five-time JUNO Award-winning jazz pianist Renee Rosnes, the inaugural Oscar Peterson Jazz Festival brings a star-studded lineup of artists to the wine region. From Friday night's all-star opening gala featuring multiple Grammy Award winners (Christian McBride and Cécile McLorin Salvant, among others) to a closing performance by the Canadian Jazz Lions, the Festival promises to be the event of the season. Also on the program? Two free documentary screenings and the premiere presentation of the Canadian Jazz Master Awards!
Get your tickets here!
***
Du jazz entraînant dans le frimas de février
Plus qu'une semaine avant le nouveau festival de jazz du Niagara ! Avec en vedette la pianiste Renee Rosnes, cinq fois primée aux prix JUNO, la programmation du tout premier Oscar Peterson Jazz Festival présente des artistes de renom de la région vinicole du Niagara. À compter du gala d'ouverture du vendredi soir mettant en vedette des artistes maintes fois lauréats aux prix Grammy (Christian McBride et Cécile McLorin Salvant, entre autres) jusqu'à la soirée de clôture avec les Canadian Jazz Lions, le festival sera l'événement de la saison. Qu'y a-t-il d'autre au programme ? L'entrée libre à deux projections de documentaires et la première présentation des prix Canadian Jazz Master Awards !
Procurez-vous vos billets ici !
___________________________________________________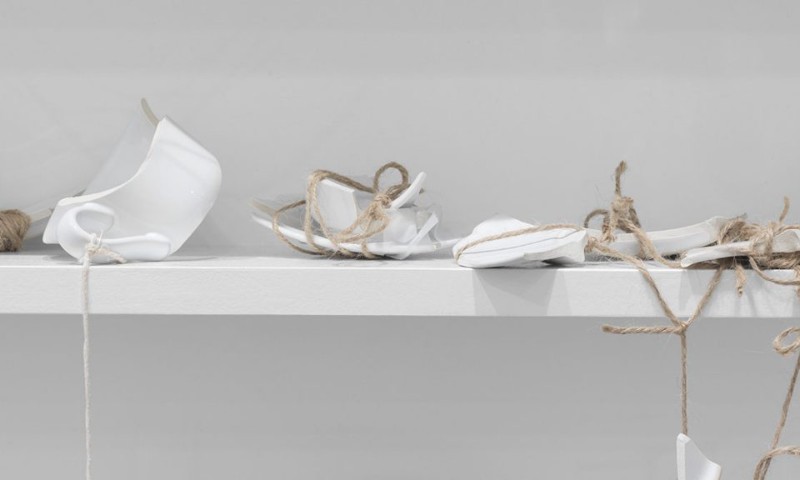 Deposit Your Dreams Hopes and Dreams in the Riverbed – with Yoko Ono!
After a successful run at New York's Galerie Lelong and the Andrea Rosen Gallery, Yoko Ono's long-awaited conceptual piece The Riverbed comes to the Gardiner Museum on February 22. In this three-part installation, visitors come together in a 'temporary village' to create a repository of hopes and dreams – for themselves, each other and the world. Participation consists of simple, everyday actions and contemplation – no heavy lifting required. Visitors work together to build a pile of poetic stones (inscribed with words such as 'dream', 'wish' and 'remember'), creating an interconnected web of strings, and filling notebooks with path-like lines. At the end, Yoko Ono invites us to reassemble broken ceramics and place them on shelves around an all-white room: "As you mend the cup, mending that is needed elsewhere in the Universe gets done as well. Be aware of it as you mend."
The Riverbed is on at the Gardiner Museum from February 22 – June 3.
Buy your tickets here.
***
Espoirs et rêves au fond du lit d'une rivière avec The Riverbed – de Yoko Ono !
Après des présentations réussies à la Galerie Lelong et la Andrea Rosen Gallery de New York, nous verrons enfin l'œuvre conceptuelle de Yoko Ono The Riverbed au Gardiner Museum le 22 février. Dans cette installation en trois parties, les visiteurs se rassemblent dans un « village provisoire » pour créer un répertoire d'espoirs et de rêves pour eux-mêmes, les autres et le monde. La participation des spectateurs consiste à accomplir des gestes de la vie quotidienne et adopter une attitude contemplative… donc nul besoin de s'éreinter. Les visiteurs collaborent pour ériger une pile de pierres poétiques (qui portent des mots comme « rêve », « souhait » et « souvenir ») tissant ainsi une toile de cordes interconnectées et remplissant des cahiers de lignes qui ressemblent à des sentiers. À la fin, Yoko Ono nous invite à remettre ensemble des morceaux de céramiques brisées et à les placer sur des tablettes autour d'une salle complètement blanche. « En réparant la tasse, des réparations nécessaires se réalisent ailleurs dans l'Univers. Pensez-y quand vous la réparez. »
The Riverbed se déroule au Gardiner Museum du 22 février au 3 juin.
Achetez vos billets ici.
___________________________________________________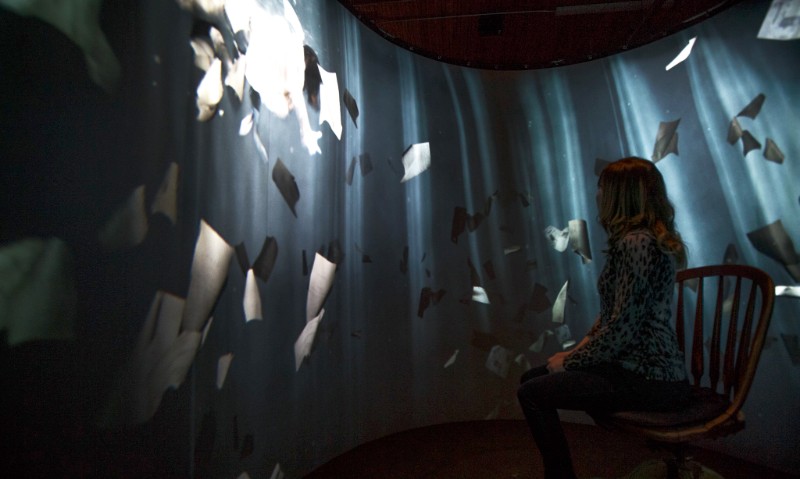 InterAction Opens with a Bang!
THEMUSEUM is happy to report a successful opening night for InterAction! Don't miss this thought-provoking collection of interactive works, an exhibit that THEMUSEUM CEO David Marksell calls 'the best thing we have done so far'. Critical, political and poetic, InterAction features 13 installations from artists across Canada. Want a sneak preview? Read about Project EVA's 'The Object of Internet' in the Waterloo Region Record. One of the exhibit's standouts, this 'fast, blurry, merry-go-round' of spinning mirrors prompts us to think critically about our growing obsession with online identity.
InterAction is on until May 13.
Buy tickets here.
***
Ouverture grandiose pour InterAction !
THEMUSEUM a le bonheur d'annoncer une première réussie pour InterAction ! Ne manquez pas cette collection d'œuvres interactives qui stimulent la réflexion, une exposition dont le directeur général David Marksell de THEMUSEUM a dit qu'elle était « la meilleure que nous avons réalisée à ce jour ». InterAction, c'est treize installations critiques, politiques et poétiques réalisées par des artistes dans tout le Canada. Vous en voulez un aperçu ? Lisez l'article sur « L'Objet de l'Internet » de Projet EVA dans le Waterloo Region Record. Ce carrousel rapide de miroirs rotatifs qui brouille la vue est l'une des attractions remarquables de l'exposition. Il nous pousse à réfléchir de manière critique à notre obsession croissante pour notre identité en ligne.
InterAction a lieu jusqu'au 13 mai.
Achetez vos billets ici.
___________________________________________________
The Bentway: An Urban Winter Escape
Take advantage of the cold weather with a skate under the Gardiner! The Bentway's winter season continues with free Monday night skate rentals, ice-breaking demos, and DJ workshops. On Valentine's Day, get in the mood with hand-shucked oysters, flaming s'mores empanadas and a special love-inspired playlist. For more PG programming, stop by on Family Day for some winter crafts, kid-friendly tunes and free skate lessons. Looking for something a little bit out of the ordinary? Check out the figure skating fashion runway show, cb. Revolution Couture, on February 13.
Check out the full schedule here.
***
La piste Bentway: une évasion urbaine en plein hiver
Profitez du temps froid pour faire un peu de patinage sous la Gardiner ! L'hiver se poursuit à la Bentway avec la location de patins sans frais les lundis soir, des démonstrations brise-glace et des ateliers de DJ. Le jour de la Saint-Valentin, créez l'ambiance avec des huîtres ouvertes à la main, des s'mores fumants roulés dans un empanada et une liste de lecture musicale inspirée par l'amour. Pour une programmation plus adaptée aux enfants, venez le jour de la famille pour de l'artisanat d'hiver, des chansons pour enfants et des leçons de patinage sans frais. Et pour quelque chose qui sort de l'ordinaire ? Ne manquez pas le défilé de mode avec des patineurs artistiques prometteurs, cb. Revolution Couture, le 13 février.
Découvrez toute la programmation ici.
___________________________________________________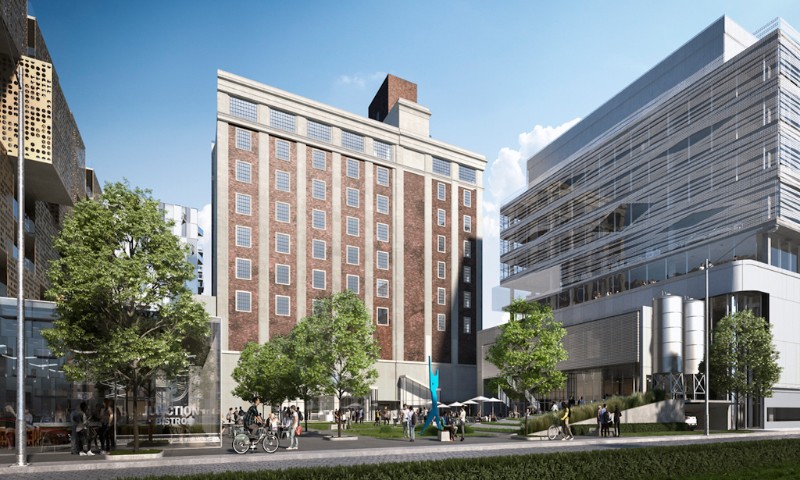 Coming Up: MOCA's Spring Awakening
Save the date: the new MOCA opens on May 26! Take advantage of free entry during the public opening weekend and see why Architectural Digest has named the institution one of the "most noteworthy museums opening this year". MOCA's new home is none other than the iconic 55,000 square foot Tower Automotive Building in the Junction, a neighbourhood that is rapidly becoming a post-industrial centre for art and design. The light-filled ground floor of the new space will welcome visitors with a café, shop and free exhibits. The Museum's first exhibition, a group show entitled BELIEVE, examines how our personal and collective beliefs define the globalized world of the 21st century. Click here to learn more about MOCA's new CEO Heidi Reitmaier.
***
Bientôt: L'éveil du printemps au MOCA
Retenez bien la date : le nouveau MOCA ouvre ses portes le 26 mai ! Puisque l'entrée est libre pour le public pendant le week-end d'inauguration, profitez-en pour admirer cet établissement que l'Architectural Digest a établi comme « l'un des musées les plus remarquables à ouvrir ses portes cette année ». Le MOCA vient d'élire domicile dans l'emblématique Tower Automotive Building, un bâtiment de 55 000 pieds carrés situé dans The Junction, un quartier en voie de devenir un centre post-industriel pour les arts et le design. Un café, une boutique et des expositions accueilleront les visiteurs dans le rez-de-chaussée lumineux du nouvel espace. BELIEVE, une exposition collective, la première présentée au musée, propose une réflexion sur nos croyances personnelles et collectives qui définissent l'univers mondialisé du 21e siècle. Cliquez ici pour en savoir plus sur la nouvelle directrice générale du MOCA, Heidi Reitmaier.
___________________________________________________
More News from the Cultural Sector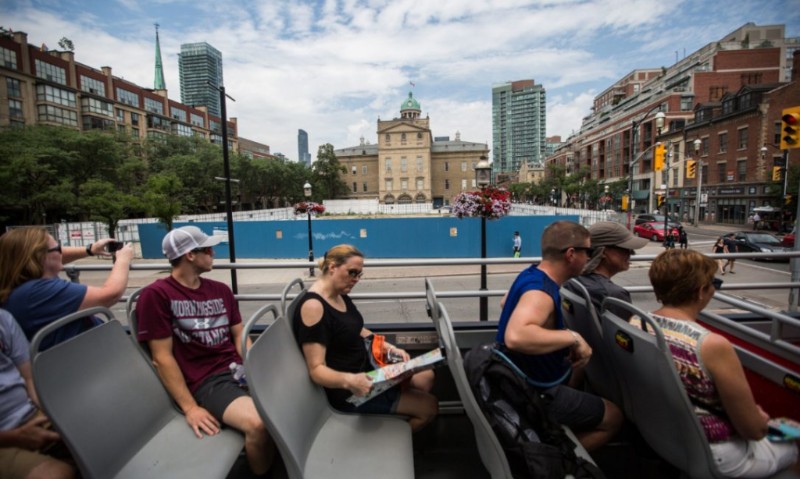 The Toronto Star gushes about tourists' love affair with Toronto: new tourism figures show a 17% increase in visitors and a 47% increase in spending over the past five years. In 2017, Toronto welcomed 43.7 million people, with the vast majority of visitors arriving by plane: staying longer, doing more – and spending more. Tourist spending reached a record $8.84 billion last year.
***
The Toronto Star relate l'histoire d'amour des visiteurs avec Toronto : les nouvelles données sur le tourisme montrent une augmentation de 17 % des visiteurs et une hausse de 47 % des dépenses effectuées par les touristes au cours des cinq dernières années. En 2017, Toronto a accueilli 43,7 millions de personnes. La plupart d'entre elles sont venus en avion. Elles sont restées plus longtemps, ont fait plus de choses et… ont dépensé davantage. Les dépenses effectuées par les touristes ont atteint un sommet de 8,84 milliards $ l'année dernière.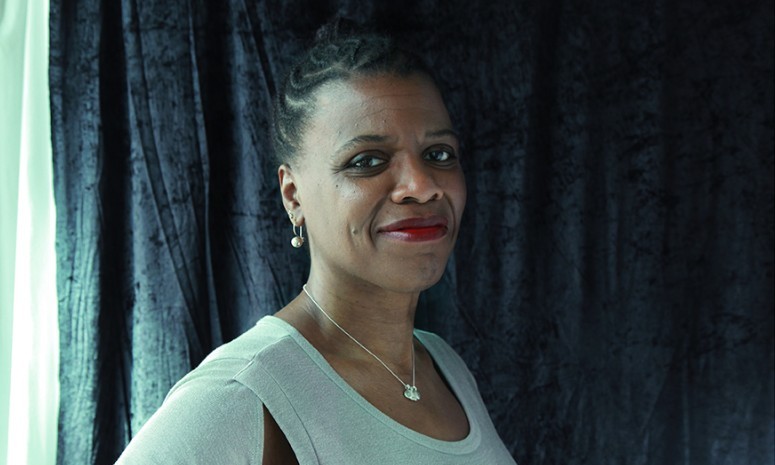 The Power Plant's Director, Gaëtane Verna, has been presented with the insignia as a Chevalier de l'Ordre des Arts et des Lettres. The Order recognizes people who have contributed significantly to furthering the arts in France and throughout the world. Madame Verna is responsible for developing partnerships with major French institutions and producing large-scale exhibitions with renowned French artists.
***
Gaëtane Verna, directrice de la galerie The Power Plant, a reçu les insignes de Chevalier de l'Ordre des Arts et des Lettres. L'Ordre récompense les personnes qui se sont distinguées par la contribution importante qu'elles ont apportée au rayonnement des arts et des lettres en France et dans le monde. Madame Verna est responsable de la mise sur pied de partenariats avec de grandes institutions de France et la production d'expositions d'envergure avec des artistes français renommés.