C'est Hallowe'en!  
Gather up your creepy skeletons and your black cats, Hallowe'en is one week away. In-between your pumpkin carving and bobbing for apples, check out some enchanting events across Ontario! 
Check out OCAF on Facebook to stay up-to-date on all our upcoming projects.
___________________________________________________________________
CULTURE TALKS: 
Developing Ontario's Culture Strategy
The province is continuing its public consultation for the inaugural Ontario Cultural Strategy, and you're invited! The Ontario Cultural Strategy will ask Ontarians to help set priorities for arts and culture for the coming years.
Open town halls are continuing across the province until December. Coming soon:
October 22 – Thunder Bay 
October 29 – Sudbury 
No registration is required for these town halls; just come and share your thoughts about culture in Ontario!
For more information about Town Halls, and how you can shape the future of Ontario's culture, head to the CultureTalks website.
Still wondering more about the Cultural Strategy? See the Discussion Paper "Telling Our Stories, Growing Our Economy".
___________________________________________________________________
INTERNATIONAL FESTIVAL OF AUTHORS –
ON NOW ACROSS ONTARIO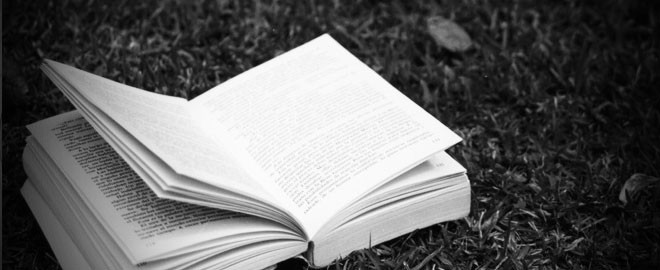 The International Festival of Authors is ramping up, and the Harbourfront Centre is alive with readings, lectures, and conversations with authors from all over the globe! Experience literary powerhouses talk about their craft, teach seminars on literary skills, and tackle the complex questions of our time! See the IFOA website for more details and to get your tickets!
Not based in Toronto? Not a problem! IFOA presents IFOA Ontario, a literary tour of all of Ontario from Thunder Bay to Penetanguishene! The tour features celebrated Canadian and international authors, cartoonists, and more!
Is IFOA stopping in your hometown? Check out their event page to find out (and also find tickets!)
__________________________________________________________________
SOUNDSTREAMS PRESENTS Julie – COMING SOON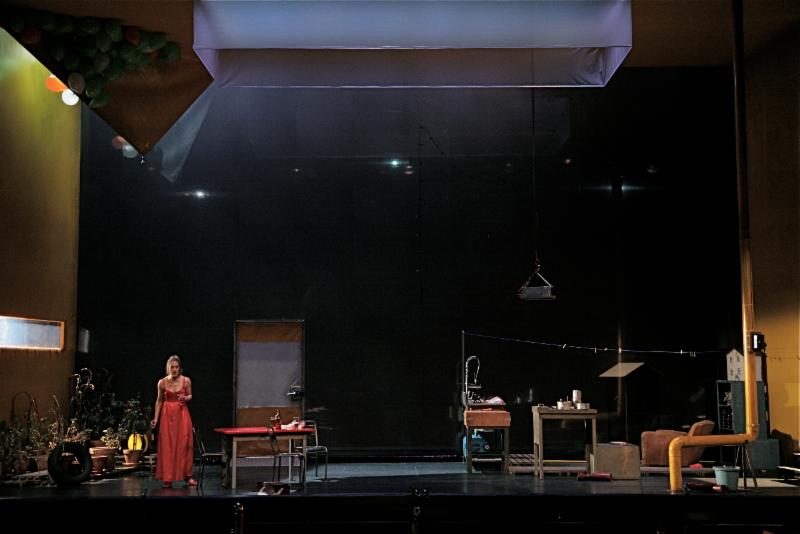 Soundstreams Canada is teaming up with Canadian Stage this November to present the North American premiere of Julie. This chamber-opera adaptation of Strindberg's classic play features music composed by the celebrated Phillipe Boesmans. Both Soundstreams and Canadian Stage are famed for their innovative, contemporary work in theatre and music, and Julie marks their first collaboration together. There are only eight performances from November 17-29 – for tickets and more information, head to the Soundstreams website.
In addition to performances, Soundstreams will hold a special session of their Salon21 series! Understanding Opera explores the operatic form and features an exclusive rehearsal of Julie. The event, produced in conjunction with Canadian Stage, takes place on November 12 and is free for general admission!
___________________________________________________________________
MARCO POLO PROJECT arrives at THE ISABEL
Kingston will be full of music and dance on October 29th at the Isabel. The Marco Polo Project re-imagines the rich musical history of Europe and Asia, inspired by the Silk Road. The Marco Polo Project is a collaboration between Toronto Consort with Sampradaya Dance Creations and Autorickshaw. To get your tickets today, head to the Isabel's website.
Want a sneak preview of the evening? Watch the collaboration of Toronto Consort and musicians playing traditional Chinese instruments below!
___________________________________________________________________
EMPREINTES – NOW at the BATA SHOE MUSEUM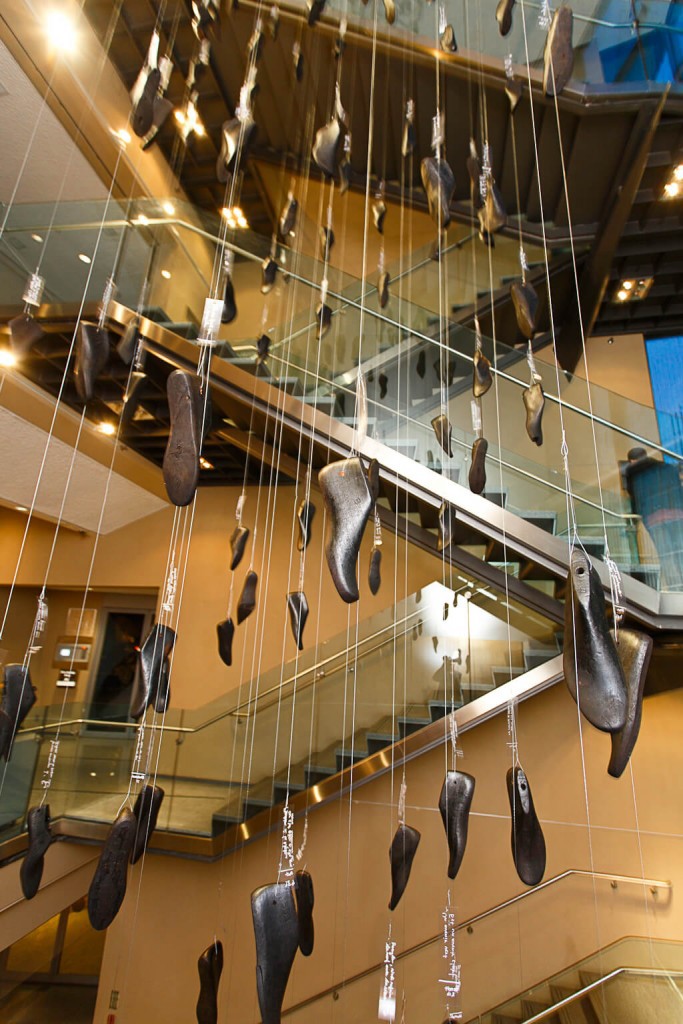 The Bata Shoe Museum's 20th anniversary continues to celebrate in style!
The brand-new series of contemporary art installations in the museum currently features EMPREINTES. A bold observance of both fashion and history, EMPREINTES commemorates the 400th anniversary of the arrival of Francophone people in Ontario. It was commissioned in honor of Bata's 20th anniversary and was created by French artist Pascale Peyret, and is on view now until December.
Also coming soon at the Bata Shoe Museum is the Founder's Lecture 2015. The annual public event this year features an illustrated talk by Dr Martin Roth, the Director of the Victoria and Albert Museum and is entitled Addressing Fashion from Cultural Institutions. The evening takes place on November 12 at the George Ignatieff Theatre, and features a reception following the lecture. For tickets, go to the Bata Shoe Museum website.
For more information about Bata's ongoing 20th anniversary exhibition, see their brochure!
___________________________________________________________________