Summer is in full swing, and that means there's all kinds of great events all across Ontario for you to get out there and enjoy – and of course, Pan Am 2015 is finally here! 
Read on to check out some of the incredible programming that's part of the biggest Pan Am Games ever, as well as some other amazing events to help heat up your summer!
___________________________________________
THE HISTORY OF CULTURE in ONTARIO
___________________________________________
THE HISTORY of the PAN AMERICAN GAMES
The Pan American Games are the world's third largest international multi-sport Games; they are only surpassed in size and scope by the Olympic Summer Games and the Asian Games.
The first Pan American Games were held in Buenos Aires, Argentina, in 1951 and the inaugural Parapan American Games were held in Mexico City in 1999. Both the Pan Am and Parapan Am Games are held every four years for the athletes of the 41 PASO member nations, in the year preceding the Olympic and Paralympic Summer Games.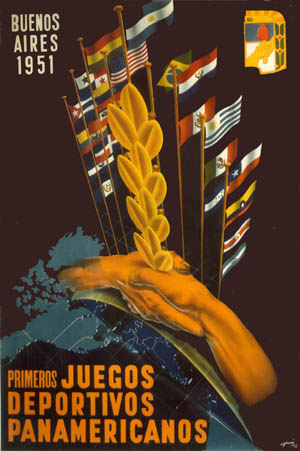 It was a day to celebrate on November 6, 2009, when the Games were awarded to Toronto, giving the province its first international multi-sport event since the British Empire Games in 1930.
Close to 7,000 athletes from across Latin America, South America, the Caribbean and North America will put their years of intense training, perseverance and sacrifice to the test in world-class competition in 36 Pan Am sports and 15 Parapan Am sports at the TORONTO 2015 Pan Am / Parapan Am Games.
The TORONTO 2015 Games will involve municipalities stretching from Oshawa to Welland. Games of this magnitude cannot happen without the help of volunteers, some 20,000 of whom will help deliver the best Pan Am / Parapan Am Games ever.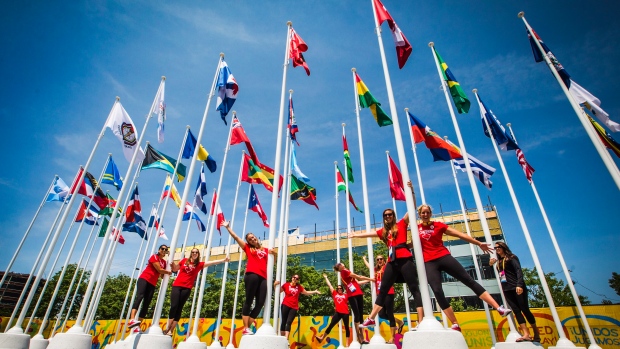 ___________________________________________
THE GAMES ARE HERE

GET YOUR TICKETS NOW 
The wait is over, and one of the largest cultural events to ever hit Ontario is finally here. Grab your family and friends, buy your tickets and get in the Games!
Tickets start at just $20!
75% priced $45 and under.½ price tickets are available for those under 16 years of age, or 65 and over.
Includes FREE public transit to and from the event.
Click Here for tickets and more information.
___________________________________________
PANAMANIA: 
A CONTEMPORARY FESTIVAL OF THE AMERICAS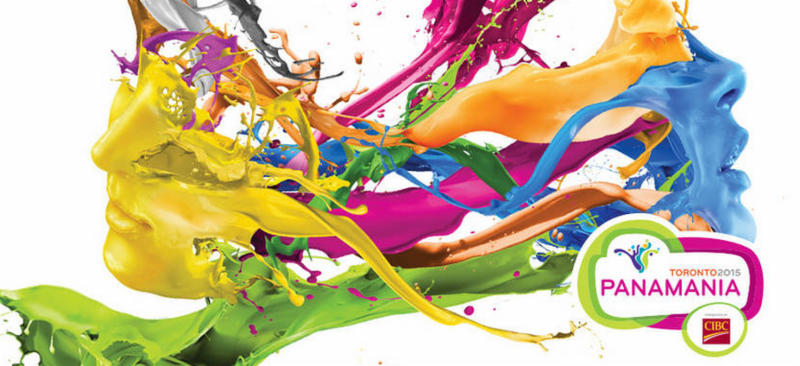 PANAMANIA, presented by CIBC, is the 35-day arts and culture festival to enrich the TORONTO 2015 Pan Am/Parapan Am Games experience. More than 250 unique performances and exhibitions, both free and ticketed, will take place across Toronto from July 10 to August 15. PANAMANIA will showcase the diverse cultures and artistic excellence of Ontario, Canada and the Americas through music, theatre, dance, visual arts and fashion.
FREE Events at Nathan Philips Square include:
Death From Above 1979 – July 12
Marianas Trench – July 15
Flaming Lips – July 19
Calle 13 – July 25
Chromeo – August 7
The Roots – August 8
Jann Arden- August 11
Austra – August 12
and much more!
For more listings of Free events at all the PANAMANIA stages, visit them online by clicking here.
___________________________________________
THIS WEEK ON the PAN AM PATH!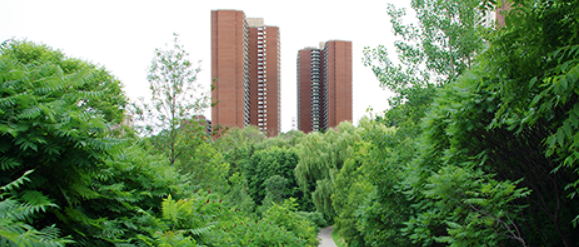 SHIFT
July 11, 2015, 1-3pm
Taylor Creek Park parking lot off Don Mills Road,
near Cullen Bryant Park
Join East End Arts for a bike tour of Shift.
Featuring installations and murals by the STEPS Initiative, Z'otz* Collective, Project Gallery and Labspace Studio, Shift playfully explores diversity and emphasizes the potency of a simple change of perspective. Bike tour begins at 1 p.m. Rain or shine.
Register for tours and download the app at www.panampath.org
___________________________________________
Design Exchange – SMARTER. FASTER. TOUGHER.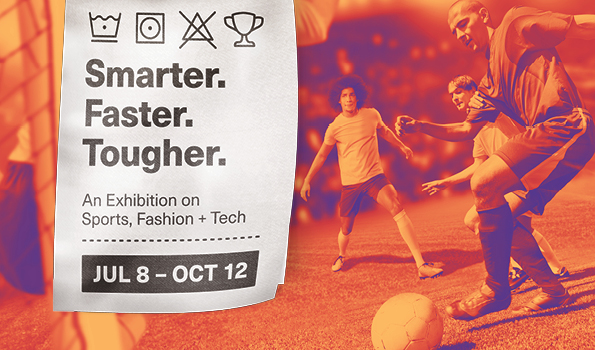 JUL 8 – OCT 12 
PRESENTED AND COMMISSIONED BY PANAMANIA, 
PRESENTED BY CIBC
39 PARLIAMENT STREET, THE DISTILLERY DISTRICT 
Hit the road – or take a trail – this summer to experience some of the most revolutionary fitness fashion and performance gear that's helping competitive athletes and active lifestyle enthusiasts' get healthy, train and win big!
Sport is ubiquitous. It touches almost every aspect of our lives from health, fashion and culture to technology, design and architecture. With a history that spans little more than a century, sportswear has evolved rapidly due to an interwoven association with technology.
Opening on July 8 and on until October 12 in The Distillery District,  Smarter. Faster. Tougher. dives into the evolution of sportswear and uncovers how technology, fashion, nature, and culture have contributed to the rapid innovative growth of athletic clothing, equipment, and wearables.
For more info about this and other Design Exchange events click here
___________________________________________
THE FLAVOURS of PAN AM

A one of a kind gastronomic event is taking over the heart of Toronto, one that promises to reveal the flavours of the Americas, local artists and talent: The PAN AMERICAN FOOD FESTIVAL
From July 30th to the August 3rd,  the third annual PAN AMERICAN Food Festival will showcase the best of the best food products, celebrating the great cultural diversity of the 41 countries of North, Central and South America, and the Caribbean. The Pan American Food Festival (PAFF) will showcase restaurants, food producers, chefs and the variety of national and regional cuisines of the Western Hemisphere, with a spotlight on one country each year – this year's featured cuisine is Mexico!   Click here for more info (be warned, your mouth will water)
___________________________________________
THE BEACHES JAZZ FESTIVAL
Salute to Pan Am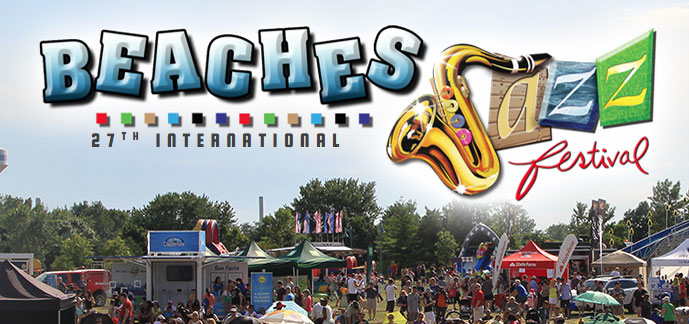 July 10 – 26 – Woodbine Park
They may not be affiliated with the games officially, but The Beaches International Jazz Festival is using the city-wide celebration of The Americas to inspire a great line-up of music.
The first weekend of the festival, July 10, 11, & 12 features two stages with music inspired by the spirit of Pan Am.  For full listings check out their website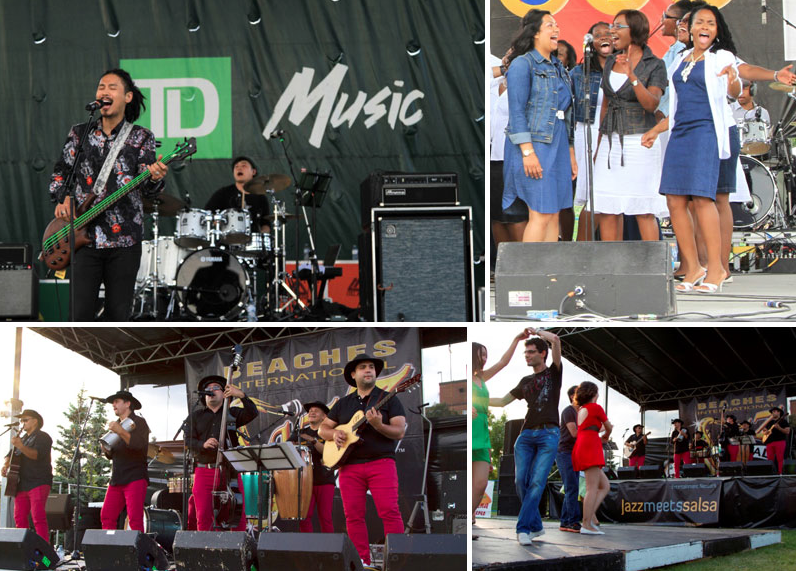 ___________________________________________