OCAF LOOKS BACK ON 2015
2015 has been an exciting and innovative year for OCAF and our projects: from exhibitions to performances, local to international communities, Ontario's cultural attractions have run the gamut. This week, join us as we look back on more of Ontario's great cultural attractions!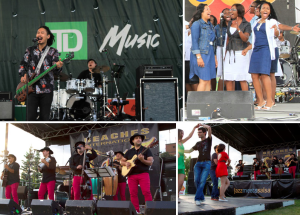 The Beaches Jazz Festival brought an international flavour to their festival this year, focusing on Pan Am nations and their artists.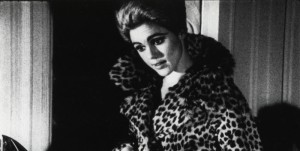 Poor Little Rich Girl, Andy Warhol's seminal faux-"day in the life" film was one of more than a dozen of his classics presented by TIFF this fall as part of the ANDY WARHOL: Stars of the Silver Screen exhibition.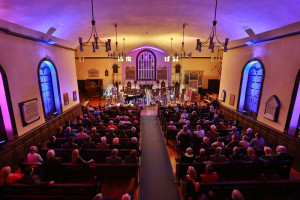 Bravo Niagara!'s inaugural North Star Festival honoured the Niagara region's rich Black history, as well as its links to historical and present-day journeys to freedom and equality. (image by Alex Heidbuechel)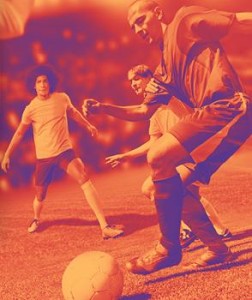 The Design Exchange brought design in sports fashion to the forefront with their Smarter. Faster. Tougher. exhibition.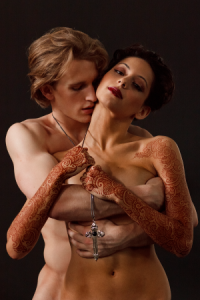 Opera Atelier brought Armide to the Royal Opera at the Palace of Versailles. The performance began with La Marseillaise, paying tribute to the 130 people who lost their lives in the Paris attacks just days before. (image by Bruce Zinger)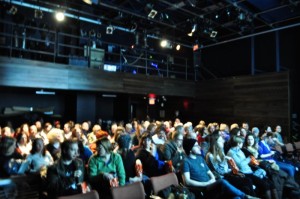 The Kingston Canadian Film Festival has showcased more than 1200 films in its 15 years as the largest exclusively-Canadian film festival.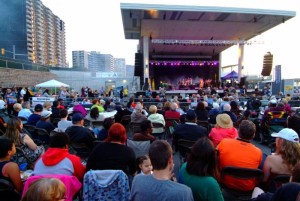 The Carrousel of Nations festival filled Festival Plaza in Windsor with world-class entertainment and an array of exciting cultural experiences including food, art and dance.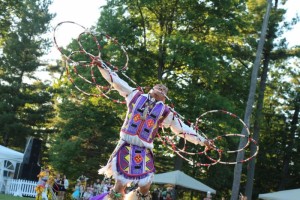 The Summer Solstice Aboriginal Arts Festival lit up Vincent Massey Park in Ottawa with dancing, music, and performers from Aboriginal nations from the Arctic circle to the Amazon. (Image by Richard Geoffrion)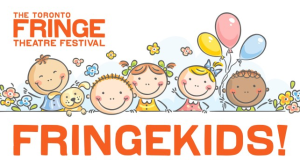 The heart of Toronto was filled with laughter and fun this summer. The Fringe Kids! Club was an outdoor kid-friendly space introduced for the first time at this year's Toronto Fringe Festival.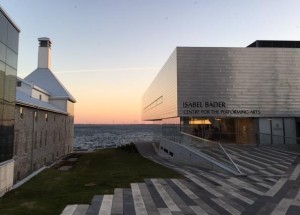 The beautiful new cultural hubs in Kingston – The Tett Centre for Creativity and Learning (left) and the Isabel Bader Centre for the Performing Arts. (Image by Thomas Vaughan)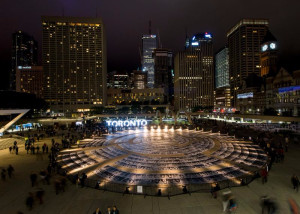 Inside Out (by internationally-renowned street artist JR) was just one of hundreds of performances and installations at this year's
Nuit Blanche.
IMPACT15 brought together Canadian and international artists to present culturally diverse, interdisciplinary, indigenous, and inter-cultural art.
---
DON'T FORGET!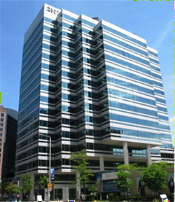 Starting in the New Year, our new address is:
121 Bloor Street East
7th Floor
Toronto, Ontario
M4W 3M5
We are proud to continue our long association with the Ontario Arts Council and Ontario Arts Foundation and look forward to working with them in this new location. 
We can't wait for you to see our new home!
---
CELEBRATE THE HOLIDAYS WITH SOULPEPPER FAMILY FESTIVAL
---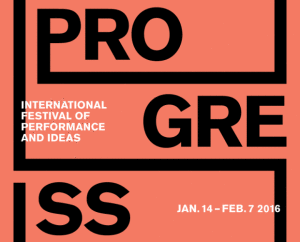 The Soulpepper Family Festival is currently in full swing, with performances of A Christmas Carol, Alligator Pie, and Kim's Convenience throughout December and early January. The festival also features a family-friendly lineup of holiday classics and Canadian treasures.
The festival extends into January with Winter Waves, two days of free family programming throughout the Young Centre for the Performing Arts. For more details and to get your tickets for this spirited festival, head to the Soulpepper website!
---