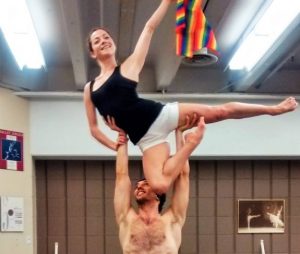 Ballet Jorgen is full of Pride
Ballet Jorgen is celebrating diversity this inaugural Pride Month, marching in the Pride Parade in Toronto this coming Sunday.
The Canadian ballet company has announced that they will be walking with hundreds of LGBT+ people and their allies to celebrate love, community, and diversity in all its forms. This year's Pride Parade, which has already selected Black Lives Matter – Toronto as one of its Honoured Groups leading the parade, is also dedicated to the 49 victims of the Pulse nightclub shooting.
Are you attending the Pride Parade? Take a selfie with any Ballet Jorgen dancer walking in the parade, and post it with the hashtag #youcandancewithus for a chance to win tickets for Ballet Jorgen's 2016/2017 season!
___________________________________________________
Alice in Niagara-On-The-Lake
Wonderland has invaded Ontario, and it's never been more wondrous.
The Shaw Festival has brought a re-imagined Alice in Wonderland to a new generation of theatre-goers. Featuring original music, audiences of all ages and delight in stunning visuals and theatrical magic. Starring Tara Rosling, Graeme Somerville, and Jennifer Phipps, Alice in Wonderland is jam-packed with talented creatives and is playing all summer long.
For your tickets to Shaw Festival's delightful family musical, click here.
___________________________________________________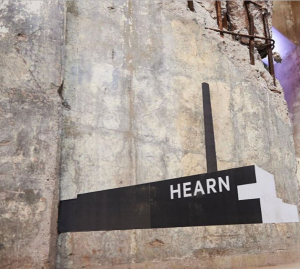 Luminato ticket sales exceed $1M
The 10th annual Luminato Festival of Arts and Creativity has just wrapped up, and The Hearn is quiet once more (for now.) Amidst the music, visual art, performances, and parties, Luminato resonated with thousands of visitors craving a visual spectacle.
As reported by the Toronto Star, Luminato brought in more than $1 million in ticket revenue, setting a new record for the decade-old organization. Outgoing CEO Jorn Weisbrodt declared:
"This year's festival has been a defining moment. It has gathered a huge amount of energy and galvanized the city. It's like a second birth for the festival — a starting point for its second decade." 
To relive all of the festival, head to the #Luminato to see some amazing snaps!
___________________________________________________

Music & Beyond presents the classical music…with a twist
July 4 to 17 will mark the 7th annual Music & Beyond Festival, with 75 performances of classical music over 14 days.
Since 2010, Music & Beyond has brought multidisciplinary art and classical music to audiences in Ottawa. It is one of only a few festivals focused on creating interdisciplinary performances combining classical music with diverse forms (including dance, circus, science, and comedy.)
This year's performers include Cirque Fantastique, Vienna Piano Trio, and a special presentation, Shakespeare & Music (classical music and readings from Shakespearean plays,) featuring acclaimed actor Christopher Plummer. For tickets to this year's festival, head to the website today!
___________________________________________________

4th Line Theatre opens with a splash
4th Line Theatre's silver anniversary season has begun in Millbrook, Ontario, as previews for The Hero of Hunter Street opened yesterday.
The Hero of Hunter Street, written by Maja Ardal and directed by 4th Line Artistic Director Kim Blackwell, follows a fictionalized account of a real tragedy in the region. The explosion at the Peterborough Quaker Plant in 1916 was one of the most traumatic and significant events in the region's history. This original production will be shown in repertory with The Bad Luck Bank Robbers, an audience favourite from the 2015 season.
For tickets to The Hero of Hunter Street or The Bad Luck Bank Robbers (the other play, showing in repertory throughout the summer), head to the 4th Line website!