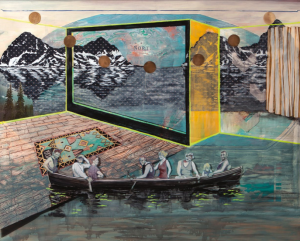 Ontario launches its first Cultural Strategy
After months of consultations with communities, stakeholders, and the cultural sector, the Government of Ontario launched its very first Cultural Strategy this month. Designed to focus and deepen the impact of Ontario's arts and culture, the inaugural Cultural Strategy has four goals:
This first term of the Ontario Cultural Strategy (which will last until 2021) will work to reflect the diversity of our province and support the cultural work that highlights it. To read the full strategy, or download a PDF, click here!
***
L'Ontario lance sa première stratégie pour la culture
Après des mois de consultations avec les communautés et les intervenants du secteur culturel, le gouvernement de l'Ontario a lancé sa toute première stratégie pour la culture en juillet. Conçue pour mettre en valeur les effets des arts et de la culture en Ontario et en approfondir les impacts, la nouvelle stratégie pour la culture vise quatre objectifs :
Le premier mandat de la Stratégie ontarienne pour la culture (qui s'étendra jusqu'en 2021) visera à refléter la diversité de notre province et à appuyer les œuvres culturelles qui la mettent en valeur. Pour lire le texte intégral de la stratégie ou télécharger la version PDF, cliquez ici!
___________________________________________________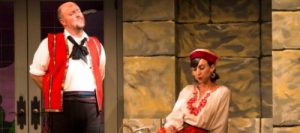 Classic Theatre Festival does Shaw
The Classic Theatre Festival continues to wow audiences this summer, with innovative performances and beloved plays. Their rendition of Arms and the Man by George Bernard Shaw (on now until August 14) has added another reason why everyone is talking about the Classic Theatre Festival in Perth.
A comedy that continues to resonate to this very day, Arms and the Man satirizes the romantic posturing of war, and of love. It has been called Shaw's "wittiest work" (by no less an authority than George Orwell) and has delighted audiences for over one hundred years.
Directed by Laurel Smith, the Classic Theatre's Arms and the Man has been hailed by critics as "a delight from beginning to end." For your tickets this great show in Perth, click here!
***
Shaw en vedette au Classic Theatre Festival
Cet été, l'innovation est de mise au Classic Theatre Festival avec des spectacles et des pièces qui continuent d'émerveiller le public. La production Arms and the Man de George Bernard Shaw, présentée jusqu'au 14 août, est une raison de plus de se rendre au Classic Theatre Festival de Perth.
Comédie toujours pertinente de nos jours, Arms and the Man est une satire des prétentions romantiques de la guerre et de l'amour. Considérée comme la pièce la plus ingénieuse et pleine d'esprit de Shaw (par nul autre que George Orwell), elle charme les auditoires depuis plus de 100 ans.
Mise en scène par Laurel Smith, la version d'Arms and the Man produite par le Classic Theatre a été encensée par les critiques qui la décrivent comme un délice du début à la fin. Pour vous procurer des billets pour ce spectacle à voir absolument, cliquez ici!
___________________________________________________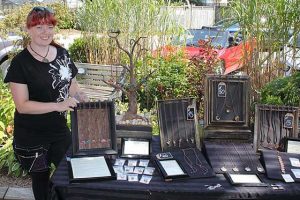 Visit the inaugural Southampton Arts Walk this weekend!
On July 30, slip on your walking shoes and slather on the sunscreen (it is summer, after all) to head to the first annual Southampton Arts Walk!
The Southampton Arts Walk breathes new life into two previously separate events, the Shoreline Artists' Art on the Fence and the Southampton Arts Centre's Up Your Alley. Between 10am and 5pm this coming Saturday, enjoy art, community, and performance all in Bruce County's destination for artists and arts aficionados.
Highlights include a special performance by the Bruce County Playhouse, an outdoor artisans market, and tons of local art for viewing and for sale! For more information, click here.
***
Participez à la toute première tournée Southampton Arts Walk ce week-end!
Le 30 juillet, mettez vos chaussures de marche et enduisez-vous de crème solaire (c'est l'été, après tout) pour participer à la toute première tournée à pied Southampton Arts Walk!
Cette toute nouvelle activité ravive deux événements qui étaient précédemment séparés : le Shoreline Artists Art on the Fence et le Southampton Arts Centre's Up Your Alley.
Ce samedi, de 10 h à 17 h, le comté de Bruce sera une destination de choix pour les artistes et les amateurs d'art qui pourront se délecter d'art, d'activités communautaires et de spectacles.
Parmi les moments forts, une représentation exceptionnelle au Bruce County Playhouse, un marché d'artisanat en plein air et de très nombreuses œuvres d'art locales à admirer et à vendre! Pour en savoir plus, cliquez ici.
___________________________________________________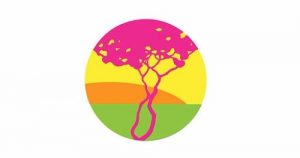 Make August a winner with the Huronia Arts Festival
Orillia will host the inaugural Huronia Arts Festival this August, drawing audiences together a day of music, artistry and community.
Lakehead University's Orillia campus will overflow with more than 100 musicians, storytellers, dancers, and artists of every genre for a fun-filled day. Created by the Huronia Cultural Campus Foundation, the Huronia Arts Festival aims to build a multi-disciplinary celebration of the arts, with guests like Manteca, Tomson Highway, and Will McGarvey presenting work throughout the day.
Tickets are only $25, and everyone under 16 can attend for free. For more information and a event schedule, head to the Huronia Arts Festival website!
***
Célébrez le mois d'août au Huronia Arts Festival
Au mois d'août, Orillia sera le site du tout premier festival des arts Huronia Arts Festival qui rassemblera plusieurs auditoires passionnés de musique, d'art et d'activités communautaires.
Pendant une journée remplie d'activités amusantes, le campus de l'Université Lakehead à Orillia sera envahi par plus de 100 musiciens, conteurs, danseurs et artistes en tous genres. Créé par la Huronia Cultural Campus Foundation, le Huronia Arts Festival vise à mettre sur pied une célébration multidisciplinaire des arts avec des invités comme Manteca, Tomson Highway et Will McGarvey qui présenteront leurs œuvres tout au long de la journée.
Il n'en coûte que 25 $ par billet pour la journée et l'entrée est gratuite pour les personnes de 16 ans et moins. Pour en savoir plus et consulter l'horaire des activités, rendez-vous sur le site Web du Huronia Arts Festival!
___________________________________________________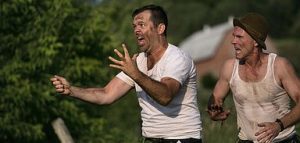 4th Line Theatre's Bad Luck Bank Robbers opens next week
4th Line Theatre's 25th anniversary continues August 2 with the opening of the audience favourite show The Bad Luck Bank Robbers. Based on a true story of an unsolved bank heist from almost 60 years ago, The Bad Luck Bank Robbers is a comedic look at a real life event from Havelock, Ontario.
August 31, 1961: an unknown number of assailants robbed the Toronto Dominion Bank, stealing $250,000 in cash and securities. It was the single-largest bank heist in Canada at the time, and triggered a flurry of interest and speculation about the missing money. The Bad Luck Bank Robbers dramatizes the still-unsolved case, featuring courtroom drama, classic car chases, and comedy, all on the outdoor stage at the Winslow Farm.
For tickets to The Bad Luck Bank Robbers (which runs August 2-27), head to the 4th Line Theatre Website!
***
Première de la pièce The Bad Luck Bank Robbers la semaine prochaine au 4th Line Theatre
Les célébrations du 25e anniversaire du 4th Line Theatre se poursuivent le 2 août avec la première de la pièce favorite des spectateurs, The Bad Luck Bank Robbers. Basée sur l'histoire vraie d'un vol de banque non élucidé, The Bad Luck Bank Robbers porte un regard humoristique sur un événement perpétré à Havelock, en Ontario, il y a près de 60 ans.
Le 31 août 1961, un nombre inconnu de malfaiteurs volent 250 000 $ en espèces et en titres à la Toronto Dominion Bank. Ce vol de banque, le plus important commis au Canada à l'époque, a provoqué un grand intérêt et déclenché les plus folles spéculations sur l'argent disparu. Théâtralisation de cette affaire non résolue, The Bad Luck Bank Robbers met en scène drame judiciaire, poursuites automobiles classiques et comédie sur la scène extérieure de la ferme Winslow.
Pour obtenir des billets pour The Bad Luck Bank Robbers (à l'affiche du 2 au 27 août), rendez-vous sur le site Web du 4th Line Theatre!
___________________________________________________