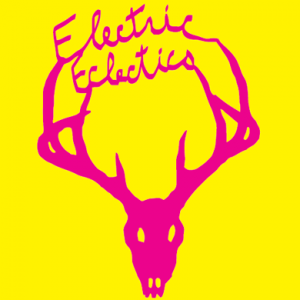 Discount Day Passes at Electric Eclectics!
Each year, Electric Eclectics assemble an eclectic program of avant-garde and crossover musicians, as well as art installations, DJs, and films. Discount day passes are up now, at the same price as last year ($40). This represents a $10 savings over gate price, and gets you one day of all the stuff that happens at the festival, including one night of camping!
Weekend passes are currently $70 (a $25 savings over the gate price), and include the full three days and nights, with camping. On July 24th, these passes will go up $5 in price, so get yours ASAP! For those who don't mind exchanging a little volunteer work for a free weekend pass, they still have some volunteer spots open!
Electric Eclectics takes place on a farm overlooking the scenic Big Head Valley, just outside of Meaford, Ontario, and the farm features some of the best sunsets you will ever see. Still need some convincing? Check out their lineup!
***
Laissez-passer d'un jour à rabais chez Electric Eclectics!
Chaque année, Electric Eclectics assemble une programmation éclectique avec des musiciens d'avant-garde et d'hybridation. Installations artistiques, DJ et films sont aussi au programme. Les laissez-passer d'un jour sont disponibles dès maintenant au même prix que l'an dernier (40 $). C'est un rabais de 10 $ sur le prix à la ferme. Le laissez-passer vous permet d'accéder à toutes les activités du festival pendant la journée, y compris une nuit de camping!
Les laissez-passer du week-end coûtent actuellement 70 $ (un rabais de 25 $) et donnent droit à toutes les activités du festival pendant trois jours, camping compris. Le 24 juillet, le prix des laissez-passer augmenteront de 5 $, alors HÂTEZ-VOUS! C'est toujours possible de faire un peu de bénévolat en échange d'un laissez-passer de week-end!
Electric Eclectics a lieu sur une ferme qui surplombe la superbe Bighead Valley, tout près de Meaford, avec les plus beaux couchers de soleil que vous n'aurez jamais vus. Vous avez encore un doute? Consultez la programmation!
___________________________________________________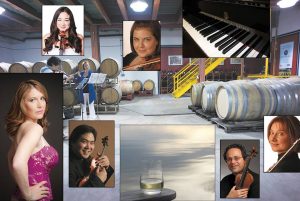 Soup Opera is getting Unbound with us
Soup Opera is proud to present an extravagant evening with Classical Unbound Festival: a Moroccan-themed Méchoui (lamb on a spit) including drinks for $149 per person.
Unbound's musicians will be hosted by Chef Sujo Bae just as you are, and they will be there to enjoy the event just as you are – AND will also will be offering a few musical treats. All told, there will likely be as many performers as guests!
Reservations can be made by calling Chef Sujo Bae at 613-399-1888.
***
Soup Opera au menu du Classical Unbound Festival
Soup Opera a le plaisir de présenter une soirée somptueuse dans le cadre du Classical Unbound Festival : un méchoui marocain (agneau rôti à la broche) pour 149 $ par personne, boissons comprises.
Les musiciens d'Unbound seront accueillis, comme vous, par le chef Sujo Bae, et ils seront sur place pour profiter de la soirée, comme vous… TOUTEFOIS, ils vous offriront au passage quelques amuse-gueule musicaux. Tout compte fait, il y aura probablement autant d'artistes que d'invités!
Réservez vos places en appelant le chef Sujo Bae au 613-399-1888.
___________________________________________________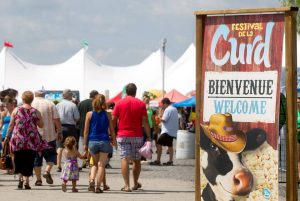 Mordez à pleines dents au Festival de la Curd!
Du 17 au 20 août, le Festival de la curd offre des activités amusantes pour toute la famille… sans oublier quatre tonnes de crottes de fromage gratuites!
Pendant quatre jours, les familles pourront s'amuser follement dans l'aire familiale, au bingo géant, lors d'une dégustation de vins et fromages et plus encore! Pour tout savoir, rendez-vous sur le site Web du festival.
***
It's time to get Cheesy, with the Festival de la Curd!
Le Festival de la Curd brings us five days of pure fun for the whole family… plus four tons of free curds, from August 17th-20th!
Four days of family fun activities, including: family area, giant bingo, wine and cheese tasting, and lots more! For more info visit their website.
___________________________________________________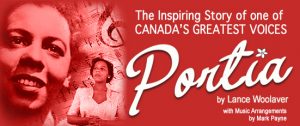 Victoria Playhouse Petrolia presents Portia
Celebrate Portia White, Canada's first Black singer to win international acclaim. With a voice considered "A Gift from Heaven", she began singing with her church choir in Halifax and rose to fame in the 1940's against all odds. Through the support of her parents and music teacher, you'll follow Portia's journey to greatness that inspired so many. Glorious, spiritual and, classical music are the background for this heartwarming and joyful story of a Canadian legend.
For tickets and information click here.
***
Le Victoria Playhouse Petrolia présente Portia
Venez célébrer la vie de Portia White, première chanteuse noire du Canada à avoir acquis une notoriété internationale. Avec sa voix considérée comme « un cadeau du ciel », elle a commencé à chanter dans une chorale paroissiale à Halifax. Contre toute attente, elle a connu la gloire dans les années 1940. Grâce au soutien de ses parents et de son professeur de musique, on voit comment Portia a pu atteindre des sommets inégalés qui ont inspiré tant de gens. Des musiques glorieuses, spirituelles et classiques servent de toile de fond à cette histoire réconfortante et joyeuse sur une légende canadienne.
Pour billets et renseignements, cliquez ici.
___________________________________________________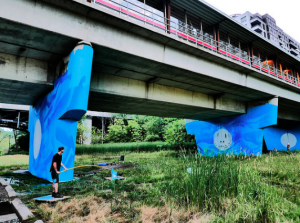 Relay for Pan Am Path! 
Imagine illuminating 13,500+ years of Indigenous peoples' history on Turtle Island, across 10 time points showing their cosmology. Imagine mapping their place within the Universe and its beginnings, with light and dark showing their world linked to the underworld (Underwater World) and spirit world (Sky World). Connective water-work by top graffiti artists Jarus and Kwest draws a parallel with the resurgent power of nature and our need to listen to Indigenous teachings. Planned work, pending final design approvals.
Join an adventure of murals, walks and rides across Toronto. Majority of new mural production starts in July. Rolling updates are available on the Art + Rides & Walks page.
***
Découvertes assurées avec Relay sur Pan Am Path!
Imaginez que, pour raconter plus de 13 500 années de récits des Premières nations, 10 points dans le temps sont illuminés illustrant leur cosmologie traditionnelle. Imaginez leur place dans l'Univers depuis le commencement des temps tracée par des zones de lumière et d'obscurité liées au monde sous-jacent (Univers sous-marin) et spirituel (Univers céleste). Des œuvres réalisées par les graffiteurs de talent Jarus et Kwest tracent un parallèle entre la recrudescence de la puissance de la nature et le besoin d'écouter les enseignements autochtones. Projets prévus en instance d'approbation de la conception finale.
Participez à une grande aventure partout à Toronto au hasard des murales, des randonnées à pied et à vélo. La plupart des nouvelles murales seront créées à partir de juillet. Pour des mises à jour continuelles, consultez la page Art + Rides & Walks.
___________________________________________________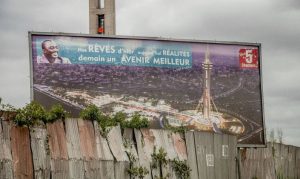 Power Plant explores contemporary art: Urban Now – City Life in Congo
Sammy Baloji and Filip De Boeck's piece focuses upon the "urban now", a moment suspended between the broken dreams of a colonial past and the promises of a neoliberal future. The exhibition offers an artistic and ethnographic investigation of what living – and living together – might mean in Congo's urban worlds.
Alongside Sammy Baloji and Filip de Boeck's opening, Amalia Pica's exhibition ears to speak of at The Power Plant develops Ears(2017), a new body of work, which continues her engagement with the failures and impossibilities of communication and obsolete technologies.
Join us September 29th at the Power Plant to explore these artists' urban creations!
***
La Power Plant explore l'art contemporain urbain : Urban Now – City Life in Congo
L'œuvre de Sammy Baloji et de Filip de Boeck met l'accent sur « l'urbanité dans l'immédiat », un moment suspendu entre les rêves brisés d'un passé colonial et les promesses d'un avenir néo-libéral. L'exposition propose une enquête artistique et ethnographique pour comprendre ce que peut signifier vivre — et vivre ensemble — dans les univers urbains du Congo.
En concomitance au vernissage de l'exposition de Baloji et de Boeck, dans le cadre de son exposition ears to speak of à la Power Plant, Amalia Pica propose une nouvelle série d'œuvres intitulée Ears (2017). Elle y poursuit sa recherche sur les ratés et les impossibilités des communications et des technologies désuètes.
Le 29 septembre, venez faire un tour à la Power Plant pour découvrir les créations urbaines de ces artistes!