HAPPY HOLIDAYS!
OCAF sends you warmest wishes this holiday season: we hope that each and every one of you has a joyful and safe December.
Starting in the new year, you will hear every other Thursday about great client events happening across Ontario.
Stay tuned for news of the OCAF150 initiative in the first newsletter of 2017. Until then, here are just a few events that you can look forward to during our newsletter hiatus!
JOYEUSES FÊTES!
Le FMCO vous souhaite chaleureusement de très joyeuses fêtes! Profitez bien de tous les plaisirs et délices de décembre… et soyez prudents!

Dès la nouvelle année, un jeudi sur deux, vous recevrez des nouvelles sur les manifestations culturelles extraordinaires organisées par les bénéficiaires du FMCO aux quatre coins de l'Ontario.
___________________________________________________

Lawren Harris exhibition at McMichael
This December, the McMichael Gallery will unveil selections from the latter part of the life of Group of Seven artist Lawren Harris.
Known for his iconic landscapes, Harris made a mid-career turn away from stylized realism toward bold abstraction. His abstract period will be celebrated this February with a new exhibition, Higher States: Lawren Harris and His American Contemporaries (part of the McMichael Gallery's 50th anniversary activities).
Starting December 17, visitors can glimpse an excerpt of the painter's work, as well as personal effects and photographs. Enjoy this curated sneak peek prior to the opening of Higher States! For gallery info and times, click here.
***
Exposition de Lawren Harris à la McMichael
En décembre, la Galerie McMichael dévoilera des œuvres que l'artiste Lawren Harris, du Groupe des Sept, a réalisées à la fin de sa vie.

Célèbre pour ses paysages emblématiques, Harris s'est éloigné à la mi-carrière d'un réalisme stylisé pour embrasser avec audace l'art abstrait. En février, une nouvelle exposition (qui fait partie des activités du 50e anniversaire de la Galerie McMichael) célébrera sa période abstraite : Higher States: Lawren Harris and His American Contemporaries.

À compter du 17 décembre, les visiteurs pourront voir un aperçu du travail de l'artiste ainsi que des effets personnels et des photographies. Profitez de cette primeur avant le vernissage de Higher States! Pour des informations sur la galerie et les heures d'ouverture, cliquez ici.
___________________________________________________
QUANTUM: The Exhibition
You have until January 1 to catch QUANTUM in its inaugural home at THEMUSEUM in Kitchener-Waterloo. After that, this brand-new interactive exhibition on the quantum machinations of our world will be on tour as part of Canada 150!
Click here for THEMUSEUM's presentation and click here for tour dates and locations.
***
QUANTUM : l'exposition
Vous avez jusqu'au 1er janvier pour voir l'exposition inaugurale de QUANTUM à THEMUSEUM à Kitchener-Waterloo. Par la suite, cette toute nouvelle exposition interactive sur les intrigues quantiques qui envahissent notre monde fera une tournée dans le cadre des activités de Canada150.

Cliquez ici pour en savoir plus sur l'expo à THEMUSEUM et ici pour les dates et lieux de l'exposition en tournée.
___________________________________________________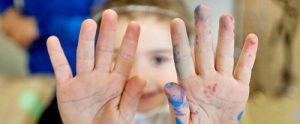 Beyond the Crease at the AGH & New Year's Holiday Camp!
The Art Gallery of Hamilton has something for everyone this holiday season!
For the young people: New Year's Holiday Camp! January 3-6 2017, bring your budding artists to four days of fun and creative activities, all at the Art Gallery. Registration closes December 22.
For art connoisseurs, the gallery continues Beyond The Crease, a new exhibition on Ken Danby curated by the AGH and McMaster University. Enjoy this refreshing look at the quintessential Canadian artist through the holiday season! Click here for exhibition info.
***
L'AGH présente l'exposition Beyond The Crease et un camp de création en début d'année!
L'Art Gallery of Hamilton donne de tout à tous durant la période des fêtes!

Pour les jeunes : un camp de création en début d'année! Du 3 au 6 janvier 2017, offrez à vos artistes en herbe quatre jours d'activités amusantes et créatives à l'Art Gallery. La période d'inscription se termine le 22 décembre.

Pour les amateurs d'art, Beyond The Crease (la nouvelle exposition sur Ken Danby organisée par l'AGH et l'Université McMaster) se poursuit. Pendant les fêtes, jetez un regard neuf sur cet artiste qui a su dépeindre sublimement les idéaux chers aux Canadiens! Cliquez ici pour en savoir plus sur l'exposition.
___________________________________________________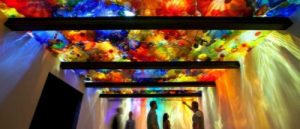 CHIHULY at the ROM
If you haven't yet visited CHIHULY at the ROM, this is your last chance! The enormous exhibition of the groundbreaking glass artist closes January 8. Don't miss the opportunity to experience these breathtakingly large scale glass sculptures – click here for more info!
***
CHIHULY au Musée Royal de l'Ontario
C'est votre dernière chance de voir CHIHULY au MRO! L'exposition colossale de Dave Chihuly, artiste révolutionnaire du soufflage de verre, se termine le 8 janvier. Ses sculptures stupéfiantes à grande échelle valent vraiment le détour! Cliquez ici pour en savoir plus.
___________________________________________________
Le Vent du Nord x De Temps Antan at Koerner Hall
For something upbeat this season, look no further than the Royal Conservatory of Music!
Koerner Hall will host Quebecois fiddle bands Le Vent du Nord and De Temps Antan as part of their World Music series. With original repertoire as well as traditional Quebecois music, these two bands have combined to bring an authentic Saturday night kitchen party to Toronto!
Join seven multi-instrumentalists December 18 for a raucous performance you won't soon forget – for tickets, visit RCM's website!
***
Le Vent du Nord et De Temps Antan à la salle Koerner
Une expérience entraînante vous attend au Conservatoire royal de musique!

Les formations « trad » du Québec, Le Vent du Nord et De Temps Antan, souffleront un vent de folie sur la salle Koerner dans le cadre de la série musique du monde. Avec leur répertoire original et des musiques traditionnelles du Québec, les deux groupes s'unissent pour animer un samedi soir à la bonne franquette à Toronto!

Le 18 décembre, participez à une performance endiablée que vous n'oublierez pas de sitôt en compagnie de sept multi-instrumentistes de talent! Pour obtenir des billets, visitez le site Web du CRM.