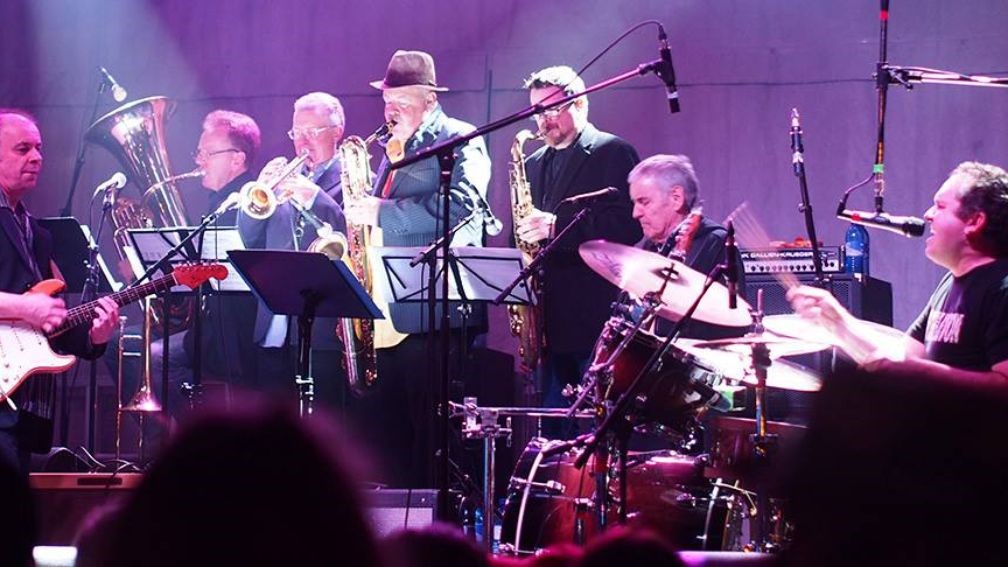 A Swingin' Good Time at the Southside Shuffle

On September 6-8, Southside Shuffle takes over Port Credit with some of the best in international and Canadian blues and jazz! The swingin' street fest kicks off tonight at the Beggars Blues Banquet, featuring the Hogtown All-Stars. Festival headliners include Crowbar, Myles Goodwyn & Friends of The Bluest, Lil' Ed & the Blues Imperials, Watermelon Slim, and many more. Check out the Port Credit Legion Jamstage on Friday and Saturday nights for a late night dance party, or take part in the annual Street Shuffle on Saturday afternoon, with 25 bands performing on steps, sidewalks and patios.
***
Beaucoup de bon temps au Southside Shuffle

Du 6 au 8 septembre, le Southside Shuffle prend d'assaut Port Credit pour présenter certains des meilleurs artistes canadiens et internationaux de blues et de jazz. Le festival s'ouvre ce soir au Beggars Blues Banquet, avec en vedette les Hogtown All-Stars. Les têtes d'affiche du festival comprennent, entre autres, Crowbar, Myles Goodwyn & Friends of The Bluest, Lil' ED & the Blues Imperials et Watermelon Slim. Vendredi et samedi en soirée, rendez-vous au Legion Jamstage de Port Credit pour participer à une fête dansante tardive! Ou prenez part au Street Shuffle annuel le samedi après-midi, avec plus de 25 groupes qui s'exécuteront dans des marches d'escalier, sur des trottoirs et des terrasses.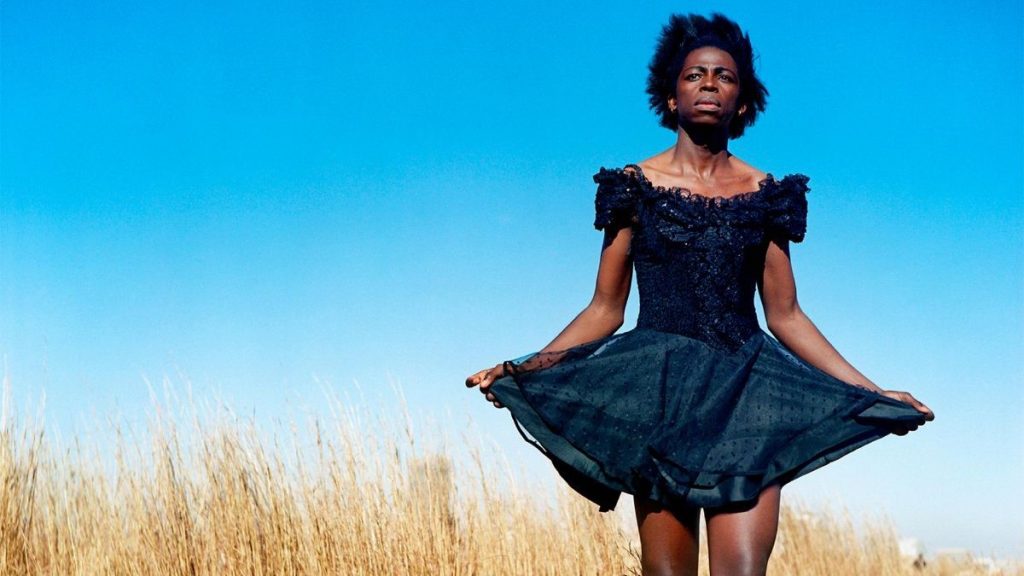 The Way She Looks at Ryerson Image Centre

Opening on September 11 at the Ryerson Image Centre, The Way She Looks revisits the history of African photographic portraiture through the perspectives of women, both as sitters and photographers. The exhibit features contemporary works by female artists including Yto Barrada, Jodi Bieber, Lebohang Kganie, Zanele Muholi, Grace Ndiritu, and Nontsikelelo "Lolo" Veleko, alongside 1950s studio portraits, and nineteenth-century prints, cartes de visite, postcards and albums. Daily exhibition tours take place at 2:30pm, with special monthly tours on select Wednesdays.
***
The Way She Looks au Ryerson Image Centre

L'exposition The Way She Looks revisite l'histoire du portrait photographique africain du point de vue des femmes, qu'elles soient sujets ou photographes. Le vernissage aura lieu le 11 septembre au Ryerson Image Centre. L'exposition présente des œuvres d'artistes féminines – notamment Yto Barrada, Jodi Bieber, Lebohang Kganie, Zanele Muholi, Grace Ndiritu et Nontsikelelo « Lolo » Veleko – aux côtés de portraits réalisés en studio dans les années 1950 et de gravures, cartes de visite, cartes postales et albums du 19e siècle. Les visites guidées ont lieu à 14 h 30 tous les jours; des visites guidées spéciales s'ajoutent chaque mois certains mercredis.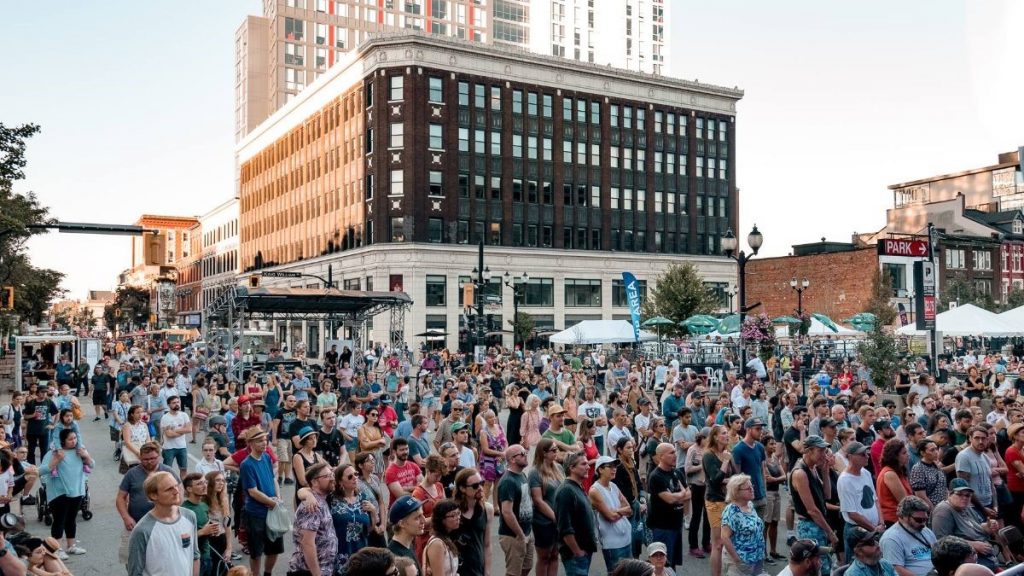 Supercrawl 2019: Bahamas, Buffy Sainte-Marie and More

On September 13-15, Hamilton's Supercrawl festival brings a weekend of sound, performance, visual and media arts to a pedestrian-only corridor in the heart of downtown. The free multi-arts fest fuses new and independent music with art installations, fashion, performance, literature, theatre and artisanal craft. This year's headliners include Bahamas, Buffy Sainte-Marie, Bettye LaVette, Stars, Fateh and the Hamilton Blues All-Stars, along with dozens of other artists.
***
Supercrawl 2019: Bahamas, Buffy Sainte-Marie et plus

Au cours du week-end du 13 au 15 septembre, le festival Supercrawl de Hamilton offre de la musique, des spectacles, des arts visuels et médiatiques dans un couloir piétonnier au centre-ville. Sans frais, le festival multidisciplinaire fusionne la nouvelle musique indépendante avec des installations artistiques, la mode, la performance, la littérature, le théâtre et l'artisanat. Parmi les têtes d'affiche cette année, notons Bahamas, Buffy Sainte-Marie, Bettye LaVette, Stars, Fateh and the Hamilton Blues All-Stars et des douzaines d'autres artistes.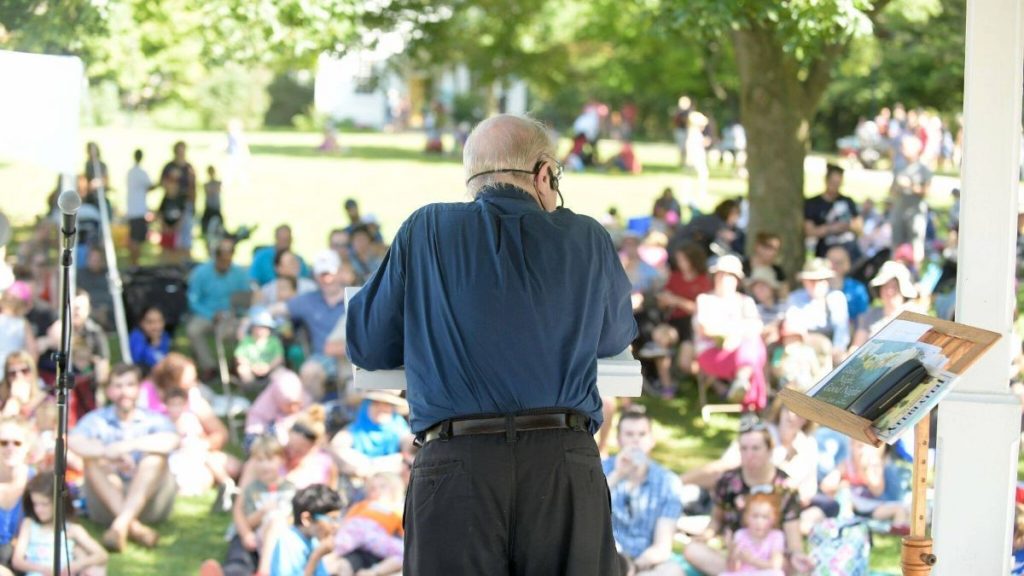 Celebrate the Power of Stories at Hamilton's Telling Tales Festival

Telling Tales, a three-day festival of children's literature, kicks off on September 15 at the magical Westfield Heritage Village with 10 performance stages, a giant book swap, meet and greets, food vendors, literacy activities and more. On September 21, youth aged 8-12 can learn about illustrating and writing graphic novels in a free interactive session at the Hamilton Public Library. On September 22, visit the Royal Botanical Gardens for Nature Tales, a new event centered around stories that inspire a deeper connection to the natural world. Take part in nature/craft activities, clay modelling workshops, storytelling sessions and more.
***
Célébrez le pouvoir des histoires au festival Telling Tales à Hamilton

Telling Tales, un festival de 3 jours consacré à la littérature enfantine, commence le 15 septembre au merveilleux Westfield Heritage Village. Dix scènes attendent les visiteurs, ainsi qu'un immense échange de livres, des rencontres d'auteurs, des vendeurs de nourriture, des activités de littératie et plus. Le 21 septembre, des jeunes de 8 à 12 ans pourront apprendre à dessiner et écrire des romans illustrés dans le cadre d'un atelier interactif sans frais à la bibliothèque publique de Hamilton. Le 22 septembre, visitez les Jardins botaniques royaux pour la nouvelle activité Nature Tales consacrée aux histoires qui créent des liens plus profonds avec le monde naturel. Participez entre autres à des activités en plein air/artisanales, à des ateliers de modelage de l'argile et à des séances de contes.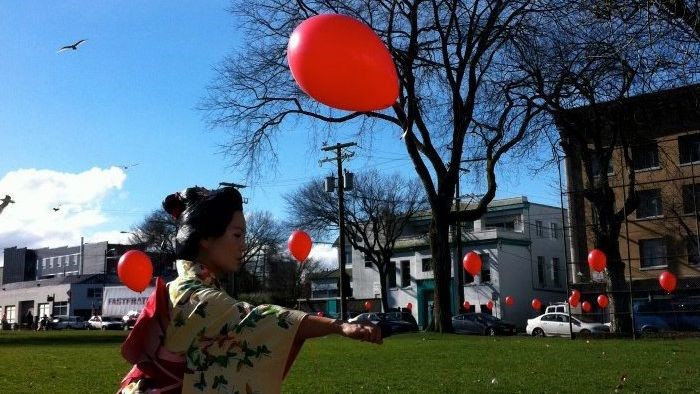 The Inaugural Toronto Biennial of Art

Enjoy 72 days of free art at the inaugural Toronto Biennial of Art, opening on September 21. As part of the 10-week exhibition, more than 70 local and international participants will lead talks, workshops and performances that address the 2019 Biennal's central question: What does it mean to be in relation? Programs will take place across 15 sites in Toronto, with storytelling, conversations, performative interventions, workshops, and readings. Opening day events include Sinaaqpagiaqtuut/The Long-Cut, a procession featuring work by Kinngait youth, a Harbour Symphony performance, and a talk with multidisciplinary artist Hajra Waheed.
***
Première édition de la Biennale d'art de Toronto

Pendant 72 jours, découvrez l'art sans frais à la Toronto Biennial of Art inaugurale qui s'ouvre le 21 septembre. Dans le cadre d'une exposition de dix semaines, plus de 70 participants locaux et de l'étranger animeront des causeries, des ateliers et des représentations qui aborderont la question principale de la biennale : qu'est-ce que cela signifie d'être en relation? La programmation, qui aura lieu dans 15 emplacements aux quatre coins de Toronto, comprend des contes, des conversations, des interventions, des ateliers et des lectures. Le jour de l'inauguration, il y aura entre autres Sinaaqpagiaqtuut/The Long-Cut, une procession qui met en lumière des œuvres de la jeunesse de Kinngait, un spectacle de la Harbour Symphony et une causerie avec l'artiste multidisciplinaire Hajra Waheed.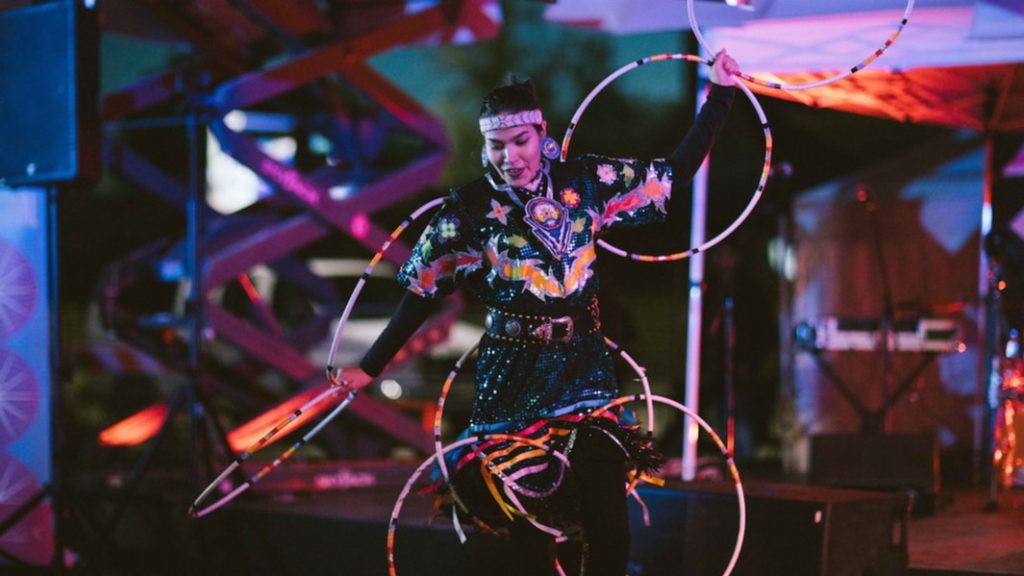 Play and Adventure Take Centre Stage at Ontario Culture Days

On September 27-29, explore the intersections of creativity, the arts and well-being as part of Ontario Culture Days. Take part in the special province-wide exhibition DO BLUE BUTTERFLIES EAT PARTS OF THE SKY?, featuring playful and accessible artworks that invite audience participation. Projects include an apple orchard and fair, a film screened without its picture, a bus that takes passengers wherever they wish to go (provided everyone on board agrees) and the opportunity to have one's hair cut for free, by children. Looking for a road trip? Check out Culture Trek, a series of three digital travel guides that highlight hidden arts and culture hotspots around Ontario, with in-depth content from local artists and featured community partners.
***
Le jeu et l'aventure au-devant de la scène à la Fête de la culture Ontario

Du 27 au 29 septembre, découvrez le carrefour de la créativité, des arts et du bien-être lors de la Fête de la culture Ontario. L'exposition EST-CE QUE LES PAPILLONS BLEUS MANGENT UNE PARTIE DU CIEL? a lieu à la grandeur de la province et présente des œuvres d'art accessibles qui favorisent la participation des spectateurs. Parmi les activités, la visite d'un verger de pommes et d'une foire, un film projeté sans ses images, un autobus qui emporte les passagers à la destination qu'ils désirent (pourvu que tous les passagers soient d'accord) et la possibilité de se faire couper les cheveux sans frais, par des enfants. Envie d'une escapade sur la route? Culture Trek, une série de trois guides de voyage numériques, vous indique des œuvres cachées et des endroits branchés partout en Ontario, avec des informations approfondies fournies par des artistes locaux et des partenaires communautaires mis en vedette.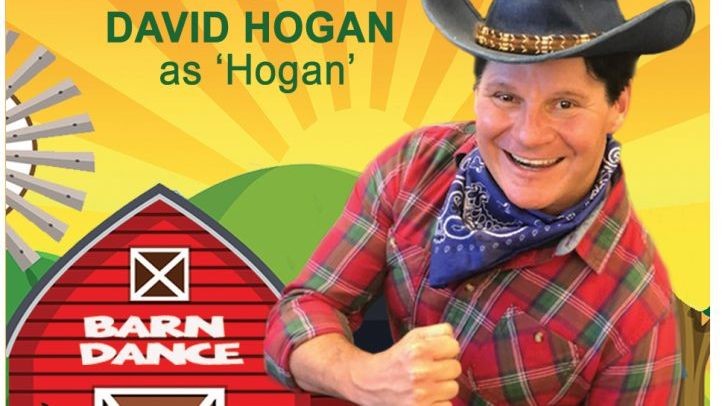 On Now: A Good Old Fashioned Hoedown at the Victoria Playhouse Petrolia

David Hogan takes the stage at the Victoria Playhouse Petrolia for a good old fashioned Hoedown! Visit the Playhouse before September 22 to swing your partner, kick up your heels and boogie in your boots. This barn dance will have you laughing your overalls off and stomping your two left feet to classic tunes like Cow Patti and May the Bird of Paradise Fly Up Your Nose.
***
En cours: un bal populaire du bon vieux temps à la Victoria Playhouse Petrolia

David Hogan monte sur la scène du Victoria Playhouse Petrolia pour un bal populaire du bon vieux temps! Au Playhouse, d'ici le 22 septembre, sortez vos bottes de cowboy pour sauter, danser et faire valser votre partenaire. Cette danse champêtre vous fera mourir de rire et battre le rythme avec vos deux pieds gauches sur des chansons classiques comme Cow Patti et May the Bird of Paradise Fly Up Your Nose.