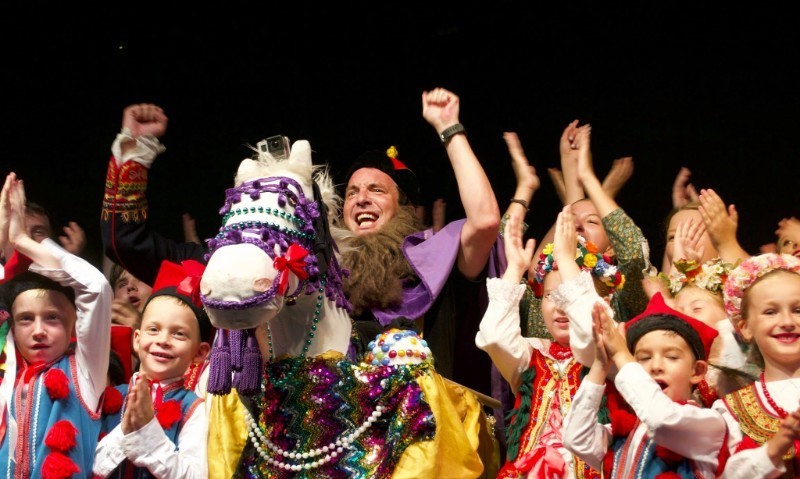 Pierogis and Polka at Toronto's Roncesvalles Polish Festival
Celebrate 100 years of Polish independence at Toronto's hugely popular Roncesvalles Polish Festival, taking place September 15-16. This year, the festivities kick off on Friday night with the Disco Polo Dance Party at Lithuanian House and the Polka Party at St. Casmir's Church Hall. The Revue will host a live production about Polish-born American actress Pola Negri, featuring clips from her silent movies. As always, visitors can get a taste of delicious Polish cuisine – from award-winning pierogis to bigos, kielbasa, pickles and zapiekanka. Enjoy performances by Polish folklore song and dance ensembles, buskers, carnival games, an "ArtWalk" zone, a European classic car display – and more!
***
Pierogis et polka au Festival polonais Roncesvalles de Toronto
Célébrez 100 ans d'indépendance polonaise au très populaire Roncesvalles Polish Festival les 15 et 16 septembre à Toronto. Cette année, les festivités débuteront vendredi soir avec la soirée Disco Polo Dance Party à la Lithuanian House et la Polka Party à l'église St Casmir. The Revue sera l'hôte d'une production en direct sur l'actrice américaine Pola Negri (née en Pologne) avec des extraits de ses films muets. Comme toujours, les visiteurs dégusteront la délicieuse cuisine polonaise : pierogis primés, bigos, kielbasa, cornichons et zapiekanka. Assistez aux spectacles de chants et de danses folkloriques polonais, voyez les amuseurs publics, prenez part à des jeux de carnaval, entrez dans l'aire « ArtWalk », admirez une exposition de voitures européennes anciennes… et bien plus !
____________________________________________________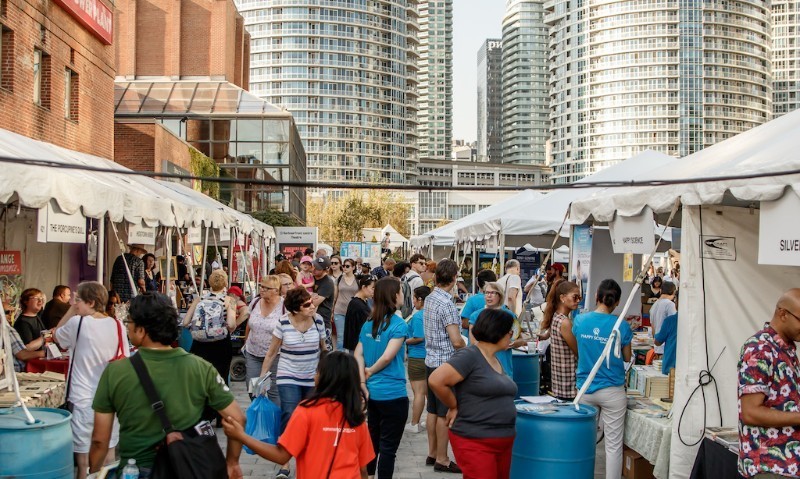 Word on the Street Sparks Discussion at the Harbourfront
The 29th edition of Word on the Street takes place September 22-23 at the Harbourfront Centre! The national celebration of literacy and Canadian writing is a book lover's paradise, with literary vendors, activities and hundreds of readings for visitors of all ages. This year's line-up includes Joanna Goodman, Karl Subban, Najwa Zebian, Kenneth Oppel, and dozens more. OCAF is proud to support WOTS Plus+ on Saturday, September 22, a new day of programming featuring lively talks on belonging, citizenship, and how we make sense of the world through stories. Conversations+ is dedicated to in-depth discussions between distinguished authors, while Headlines+ explores hard-hitting local issues. The Toronto Public Library presents On Civil Society, featuring topics like democracy, urbanism and social media.
***
Word on the Street suscite les discussions au Harbourfront
La 29e édition de Word on the Street aura lieu les 22 et 23 septembre au Centre Harbourfront ! La célébration nationale de l'alphabétisation et de la littérature canadienne est le paradis des amateurs de livres avec ses libraires, ses activités et ses centaines de lectures pour des visiteurs de tous les âges. Cette année, la programmation accueille Joanna Goodman, Karl Subban, Najwa Zebian, Kenneth Oppel et des douzaines d'autres auteurs. Le FMCO est fier d'appuyer la nouvelle journée de programmation WOTS Plus+ le samedi 22 septembre qui propose des discussions animées sur l'appartenance et la citoyenneté, et sur l'importance des histoires pour comprendre le monde dans lequel nous vivons. Conversations+ est consacré à des discussions approfondies entre des auteurs éminents, tandis que Headlines+ explore des questions locales percutantes. La Bibliothèque publique de Toronto présente On Civil Society, qui traite de sujets comme la démocratie, l'urbanisme et les médias sociaux.
____________________________________________________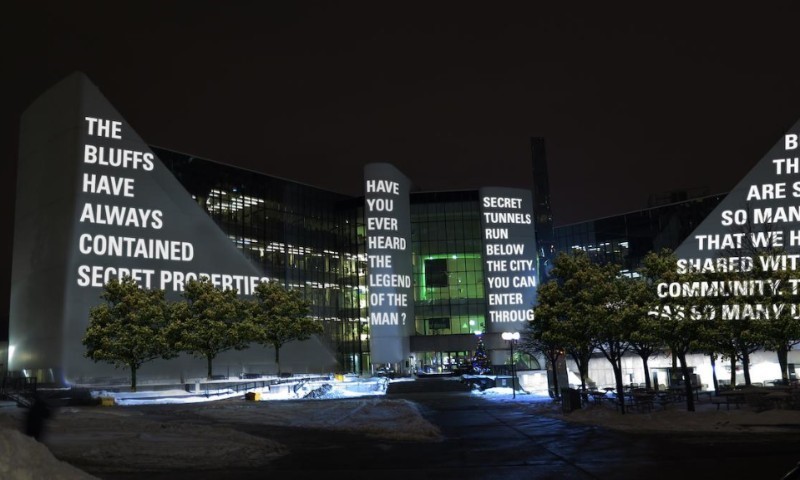 Nuit Blanche 2018: From Sterling Road to Scarborough
Toronto's favourite sleepless night is back! On September 28, the 13th annual Nuit Blanche brings art to six neighbourhoods across the city, including Sterling Road, Don Mills and Scarborough. This year's edition will showcase more than 75 contemporary art projects by over 300 artists. The curatorial theme "You Are Here" focuses on Toronto as a "city of change and a city in progress, where artists and curators invite the public to see Toronto through new eyes". The City is producing three curated exhibitions: "STYLL" in Scarborough, "Dream time: We All Have Stories" at Nathan Phillips Square and "The things they carried" located at sites between the two. As part of the Major Institutions program, twelve institutions will once again feature art free of charge, including 401 Richmond, Aga Khan Museum, AGO and ROM.
***
Nuit Blanche 2018 : de Sterling Road à Scarborough
Plus que quelques dodos avant la nuit sans sommeil préférée des Torontois ! Le 28 septembre, dans le cadre de la 13e édition de Nuit Blanche, l'art prendra d'assaut six quartiers de la ville, dont Sterling Road, Don Mills et Scarborough. Cette année, la programmation propose plus de 75 projets d'art contemporain réalisés par plus de 300 artistes. Le thème de cette édition « You Are Here » (Vous êtes ici) met l'accent sur Toronto en tant que « ville de changement et ville en évolution, où artistes et commissaires invitent le public à voir Toronto d'un œil neuf ». La ville produit trois expositions organisées par des commissaires : « STYLL » dans Scarborough, « Dream time: We All Have Stories » au Nathan Phillips Square et « The things they carried » dans des endroits entre les deux premiers lieux. Dans le cadre du programme Major Institutions, douze institutions artistiques présenteront des activités sans frais, y compris 401 Richmond, le Musée Aga Khan et le MRO.
____________________________________________________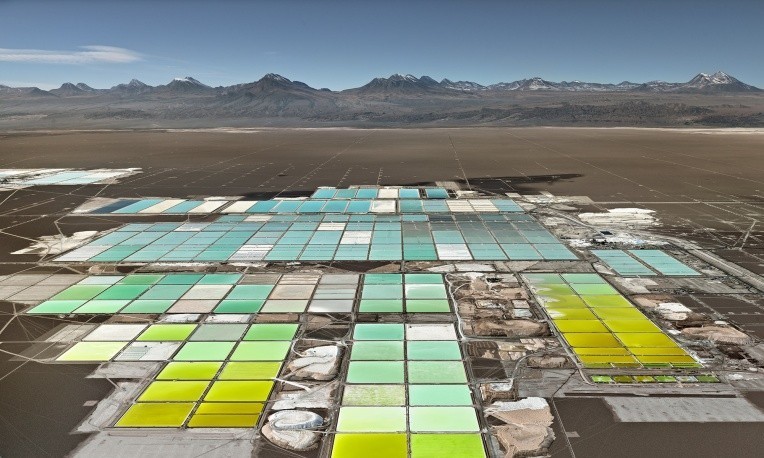 Enter the Anthropocene at the AGO
"Our ambition is for the work to be revelatory, not accusatory, as we examine human influence on the Earth both on a planetary scale and in geological time. The shifting of consciousness is the beginning of change." – Edward Burtysky, Jennifer Baichwal, and Nicholas de Pencier
Opening on September 28 at the AGO, Anthropocene explores how humans have shaped the world through a powerful series of photographs, films and augmented reality (AR) installations. Works by world-renowned photographer Edward Burtynsky and multiple awarding-winning filmmakers Jennifer Baichwal and Nicholas de Pencier take us to places we are deeply connected to – but normally never see. These artists travelled the world to document irreversible marks of human activity, revealing the scale and gravity of our impact on the planet. This is the Anthropocene: the proposed geological epoch in which humans, not natural forces, shape the Earth.
***
Entrez dans l'Anthropocène de MBAO
« Notre ambition demeure que ce travail soit révélateur, et non accusateur, alors que nous examinons l'influence humaine sur la Terre à l'échelle planétaire et dans le temps géologique. L'évolution de la conscience est le début du changement. » — Edward Burtysky, Jennifer Baichwal et Nicholas de Pencier
Anthropocene, dont l'inauguration aura lieu le 28 septembre au MBAO, explore comment les humains ont façonné le monde à travers une série puissante de photographies, de films et d'installations de réalité augmentée (RA). Les œuvres du photographe de renommée mondiale Edward Burtynsky et des cinéastes primés Jennifer Baichwal et Nicholas de Pencier nous emmènent dans des lieux auxquels nous sommes profondément liés, mais que nous ne voyons jamais en temps normal. Ces artistes ont parcouru le monde pour trouver les marques irréversibles de l'activité humaine, révélant ainsi l'ampleur et la gravité de notre impact sur la planète. C'est l'anthropocène : une proposition d'époque géologique dans laquelle les humains, et non les forces naturelles, façonnent la Terre.
____________________________________________________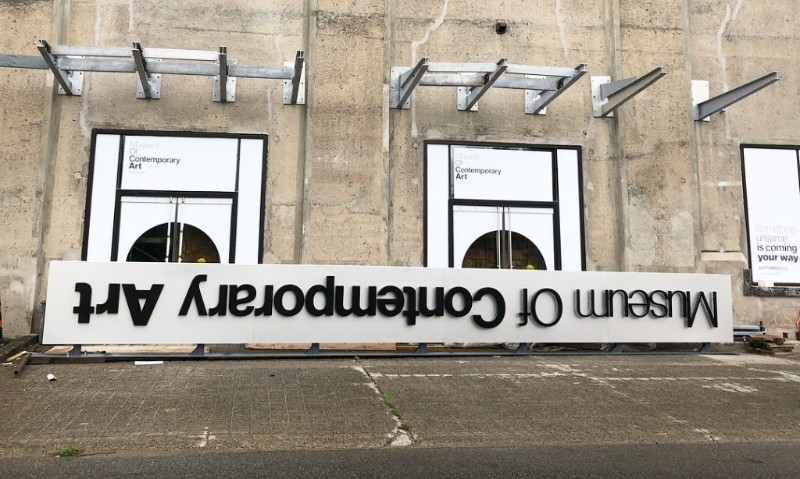 MOCA Opening is (Almost) Here!
The wait is finally over – MOCA opens its doors on September 22. Over the grand opening weekend, visitors can explore all five floors of the museum's new home, the iconic Auto Building, for free! Get a chance to meet the artists and learn about their work. The opening group exhibition BELIEVE examines beliefs and systems that inform our values and behaviours, while touching upon some of the fundamental issues of our times. The building's vast atrium will feature a site-specific installation by Athens-based artist Andreas Angelidakis entitled "Demos – A Reconstruction". MOCA's new home is located at 158 Sterling Road, and features 55,000 square feet of gallery and studio space.
***
Le week-end d'ouverture du MOCA est (presque) arrivé !
L'attente est enfin terminée : le MOCA ouvrira ses portes le 22 septembre. Au cours du week-end d'ouverture officielle, les visiteurs pourront explorer gratuitement les cinq étages de la nouvelle maison du musée, l'emblématique Auto Building ! Vous aurez la chance de rencontrer les artistes et d'en apprendre davantage sur leur travail. Pour l'inauguration, l'exposition collective BELIEVE examine les croyances et les systèmes qui guident nos valeurs et comportements, tout en abordant certaines des questions fondamentales de notre époque. Dans le vaste atrium du bâtiment, l'artiste athénien Andreas Angelidakis a réalisé une installation in situ intitulée « Demos — A Reconstruction ». Le nouveau domicile du MOCA, situé au 158 chemin Sterling, offre 55 000 pieds carrés d'espace pour les galeries et les ateliers.
____________________________________________________
Recap: Manifesto 2018
Manifesto 2018 was bigger than ever! Over the course of 11 days, the festival hosted 20 events of music, art, dance and comedy, bringing 13,000 people to City Hall. Watch the 2018 Recap video to relive the experience.
***
Récapitulatif: Manifesto 2018
Manifesto 2018: plus grand que jamais! Pendant 11 jours, le festival a accueilli 20 événements de musique, d'art, de danse et d'humour qui ont rassemblé 13 000 personnes à hôtel de ville. Voyez la vidéo récapitulative de l'édition 2018 pour revivre l'expérience.
____________________________________________________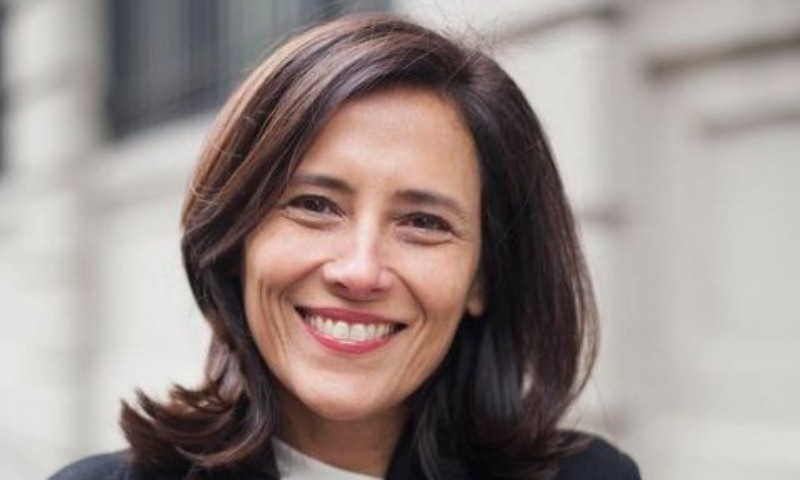 MORE NEWS FROM THE CULTURAL SECTOR
TIFF appoints Oscar-nominated producer Joana Vicente as its newest executive director and co-head. Vicente has produced more than 40 feature films, and served at the helm of the Independent Filmmaker Project in New York.
***
Le TIFF nomme Joana Vicente, une productrice finaliste aux Oscars, directrice générale et codirectrice. Vicente a produit plus de 40 longs métrages et a dirigé le Independent Filmmaker Project à New York.
____________________________________________________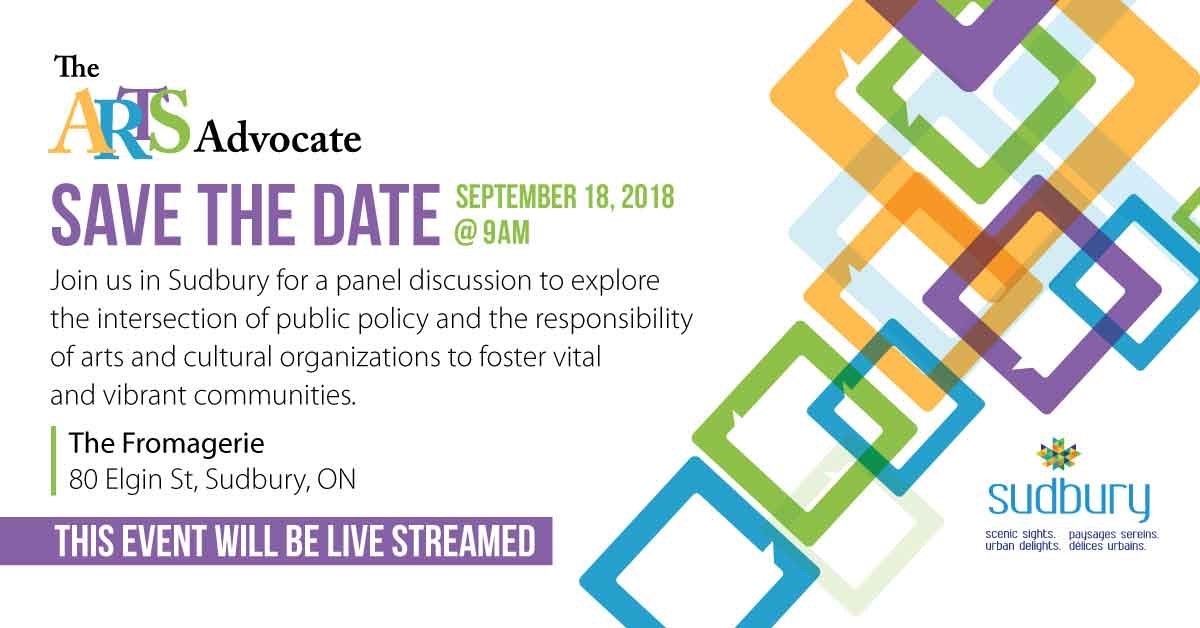 OCAF is a proud sponsor of the Arts Advocate's September 18 panel discussion on the intersection of public policy and the responsibility of arts and cultural organizations to their communities. Click here for more information.
***
Le FMCO est un fier commanditaire du groupe d'experts Arts Advocate qui discuteront du choc entre politiques publiques et responsabilités des organismes artistiques et culturels envers leur communauté. Cliquez ici pour en savoir plus.
____________________________________________________