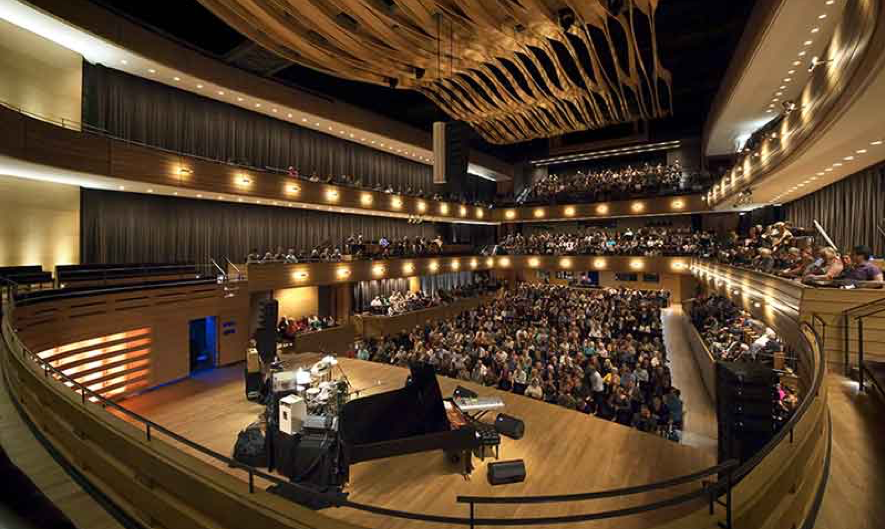 Koerner Hall Celebrates 10 Years
2018-2019 marks the 10th anniversary concert season at Koerner Hall, one of North America's most beautiful and acoustically superb concert halls! Join The Royal Conservatory in celebrating with the greatest jazz, classical, roots and world music performers from all over the globe. The festivities kick off on September 28 as part of Culture Days, with Hungarian Maestro Gábor Takács-Nagy conducting the RCO and violinist Orin Laursen in a program of works by Beethoven, Tchaikovsky, and Dvorák. On October 2, Koerner Hall hosts a special 10th anniversary gala featuring five-time Grammy Award winner Kathleen Battle, whose voice the Washington Post called "without qualification, one of the very few most beautiful in the world". Other performances include the Academy of St Martin in the Fields Chamber Ensemble on October 3, and The Jerry Cans and New North Collective on October 4. Click here for the full schedule.
***
Koerner Hall célèbre ses 10 ans
En 2018-2019, c'est le 10e anniversaire de Koerner Hall, l'une des plus belles salles de concert en Amérique du Nord avec une superbe acoustique ! Joignez-vous au Royal Conservatory pour célébrer cette occasion avec les plus grands musiciens du monde entier dans les styles jazz, classique, musique traditionnelle et du monde. Les festivités commenceront le 28 septembre dans le cadre de la Fête de la culture, avec le maestro hongrois Gábor Takács-Nagy à la tête du RCO et le violoniste Orin Laursen dans un programme d'œuvres de Beethoven, Tchaïkovski et Dvorák. Le 2 octobre, Koerner Hall est l'hôte d'un gala spécial du 10e anniversaire, mettant en vedette Kathleen Battle, cinq fois lauréate d'un prix Grammy. Le Washington Post a dit qu'elle a « sans réserve, l'une des plus belles voix au monde ». Parmi les autres spectacles, mentionnons celui de l'orchestre de chambre St Martin in the Fields le 3 octobre et celui de The Jerry Cans and New North Collective le 4 octobre. Cliquez ici pour la programmation complète.
____________________________________________________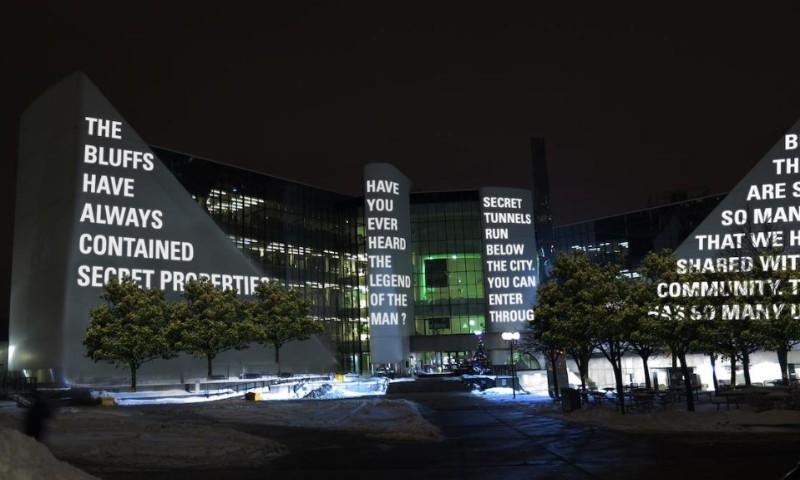 Nuit Blanche Comes to Scarborough
This Saturday, Nuit Blanche is leaving the confines of downtown and heading east! The 2018 edition features Scarborough as one of the festival's six core neighbourhoods. Scarborough Civic Centre and Town Centre will host 28 projects, with five projects exhibited in Scarborough RT Line stations along the route there and back. Hiba Abdallah's EVERYTHING I WANTED TO TELL YOU captures complex narratives of Scarborough's diversity, nuance and resilience. As part of the large-scale text installation, stories of Scarborough residents will be projected onto the 90-foot façade of the Civic Centre. The Scarborough RT Line will be transformed by French-Tunisian artist eL Seed's multi-part installation, Mirrors of Babel, with five well-known Toronto graffiti artists creating site-specific works in stations along the SRT. For a full listing of Scarborough projects, click here.
***
Nuit Blanche à Scarborough
Samedi prochain, Nuit Blanche quitte les confins du centre-ville et se dirige vers l'est ! En 2018, Scarborough est l'un des six principaux quartiers du festival. Le Civic Centre et le Town Centre de Scarborough accueilleront 28 projets, dont cinq qui seront exposées dans les stations de la ligne RT de Scarborough le long du parcours aller-retour. EVERYTHING I WANTED TO TELL YOU de Hiba Abdallah propose des récits complexes de la diversité, des nuances et de la résilience de Scarborough. Dans le cadre d'une installation de texte à grande échelle, des histoires de résidents de Scarborough seront projetées sur la façade de 90 pieds du Civic Centre. La ligne RT de Scarborough sera transformée par Mirrors of Babel, l'installation en plusieurs parties de l'artiste franco-tunisien eL Seed qui comprend des œuvres in situ dispersées le long du parcours de la SRT et réalisées par cinq graffiteurs torontois bien connus. Pour la liste complète des projets de Scarborough, cliquez ici.
____________________________________________________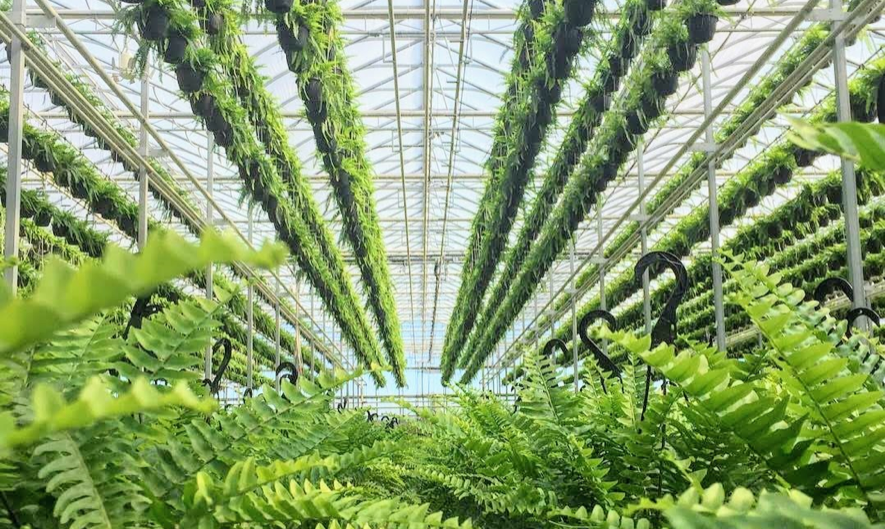 Doors Open Ontario is in Full Swing!
It's a Doors Open extravaganza! On September 29-30, take a road trip across Ontario to see inside some of the province's most interesting buildings – from farms and greenhouses to churches and libraries. In Burlington, visit the largest archeological and heritage consultancy in Canada to meet archaeologists and heritage specialists, or to simply see some artifacts. Fans of horse racing can get a look inside the Ajax Downs facility and stables, while those looking for something more eerie can visit Brockton's 144-year-old Gaol (jail). In Lincoln, visitors will be welcomed inside the Hendriks Greenhouses, a modern, high-tech facility that grows tropical plants, ferns and succulents. Simcoe County is home to an incredible 54 sites, including Beattie's Distillers, Fort Willow, farms, churches, museums, and more! Click here to see the full Ontario-wide event listing.
***
Portes ouvertes Ontario bat son plein !
Toute une démonstration de Portes ouvertes ! Les 29 et 30 septembre, parcourez l'Ontario pour découvrir de fond en comble certains des bâtiments les plus intéressants de la province : fermes, serres, églises et bibliothèques. À Burlington, visitez le plus grand cabinet d'experts-conseils en archéologie et patrimoine au Canada. Vous pourrez y rencontrer des spécialistes de l'archéologie et du patrimoine, ou simplement examiner des artefacts. Les amateurs de courses hippiques pourront jeter un coup d'œil à l'intérieur des installations et des écuries d'Ajax Downs, alors que les amateurs de sensations fortes visiteront la mystérieuse et inquiétante prison de Brockton, vieille de 144 ans. À Lincoln, les visiteurs seront accueillis aux serres Hendriks, où l'on cultive dans des installations modernes des plantes tropicales, des fougères et des plantes grasses. Le comté de Simcoe compte 54 sites incroyables, dont Beattie's Distillers, Fort Willow, des fermes, des églises, des musées et plus encore ! Cliquez ici pour voir la liste de tous les événements en Ontario.
____________________________________________________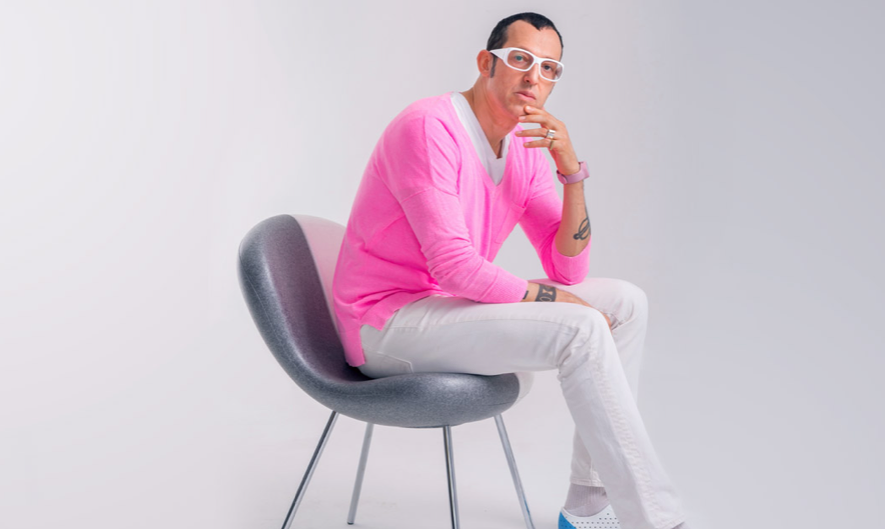 Karim Rashid: Cultural Shaping Opens at the Ottawa Art Gallery
"For the longest time design only existed for the elite and for a small insular culture. I have worked hard for the last 20 years trying to make design a public subject." – Karim Rashid
On October 11, the Ottawa Art Gallery presents Karim Rashid: Cultural Shaping, the first large-scale presentation of the iconic designer's work in Canada. Rashid is one of the most prolific designers of his generation, with over 3,000 designs in production. His work is characterized by a sense of environmental responsibility and sustainability. The OAG exhibition features over 200 award-winning designs, including iconic objects such as the Garbino waste can and the Oh-chair designed for Umbra, as well as modular and reconfigurable furniture for BoConcept. Also on display: the ingenious re-usable Bobble water bottle, Artemide and Fontana Arte lighting, and high-tech products for Asus and SirinLabs. Iconic graphics and award-winning packaging round off the collection, demonstrating how good design shapes contemporary culture.
***
Ouverture de l'exposition Karim Rashid: Cultural Shaping à la Galerie d'art d'Ottawa
« Pendant longtemps, le design n'a existé que pour l'élite et une petite culture insulaire. Au cours des 20 dernières années, j'ai travaillé dur pour faire du design un objet public. » — Karim Rashid
Le 11 octobre, la Galerie d'art d'Ottawa présente Karim Rashid : Forme culturelle, la première présentation à grande échelle de l'œuvre du designer emblématique au Canada. Rashid est l'un des designers les plus prolifiques de sa génération, avec plus de 3 000 modèles en production. Son travail se caractérise par un sens de la responsabilité environnementale et de la durabilité. Plus de 200 designs primés sont exposés à la GAO, dont des objets légendaires comme la poubelle Garbino et le fauteuil Oh-chair conçu pour Umbra, ainsi que du mobilier modulaire et reconfigurable pour BoConcept. Également en exposition : l'ingénieuse bouteille d'eau réutilisable Bobble, des luminaires Artemide et Fontana Arte, des produits haute technologie pour Asus et SirinLabs. La collection est complétée par des conceptions graphiques inoubliables et des emballages primés qui montrent à quel point un bon design façonne la culture contemporaine.
____________________________________________________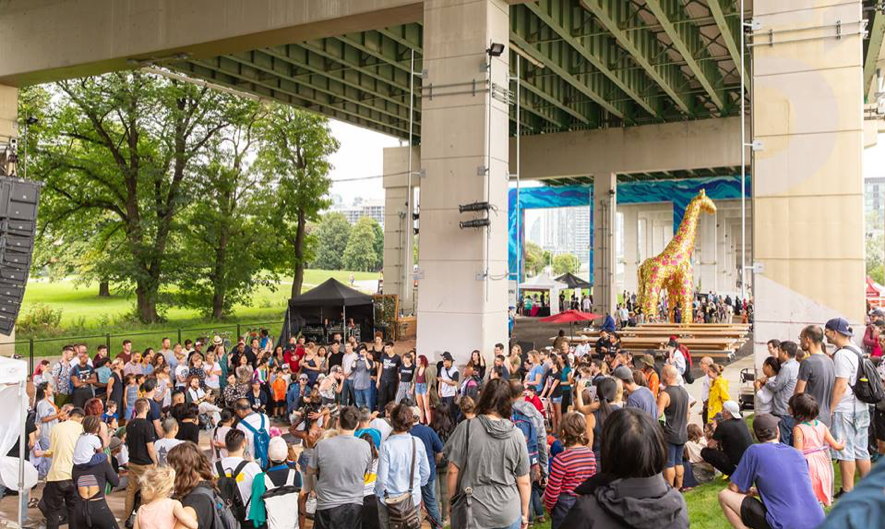 The Bentway's Fall Season is Here!
What's on at the Bentway? Civic talks, art tours, a dance residency, and a variety show – just to name a few. Running until October 2, the Central Talks series delves into past, present and future urban issues, such as neighbourhood design and social justice. Each week in October, the Bentway will host art tours exploring selected works in the public art exhibition, If What, But If?. Each tour will be led by a different local Torontonian, including artists, designers, planners, community members and active urbanists. Contemporary dance project I/O Movement takes over the space on October 1 to create a site-responsive performance over the course of five days, culminating in an immersive participatory event. On October 7, the Bentway Variety Show brings together stand-up comedy, poetry and musical performances to tackle the stigma surrounding mental health. See the full schedule here.
***
C'est la saison automnale du Bentway !
Quoi de neuf au Bentway ? Entre autres, des discussions citoyennes, des tournées artistiques, une résidence de danse et un spectacle de variétés. Jusqu'au 2 octobre, la série des Central Talks se penche sur des préoccupations urbaines du passé, du présent et de l'avenir, comme l'aménagement des quartiers et la justice sociale. Chaque semaine en octobre, le Bentway organisera des visites guidées pour explorer des œuvres choisies de l'exposition d'art public, If What, But If ?. Chaque visite sera menée par un Torontois différent, notamment des artistes, concepteurs, planificateurs, membres de la communauté et urbanistes actifs. Le projet de danse contemporaine I/O Movement envahit l'espace pendant cinq jours à compter du 1er octobre pour créer un spectacle adapté au site qui culminera en un événement participatif immersif. Le 7 octobre, le Bentway Variety Show réunit des numéros de comédie, de poésie et de musique pour aborder la stigmatisation entourant la santé mentale. Voir l'horaire complet ici.
____________________________________________________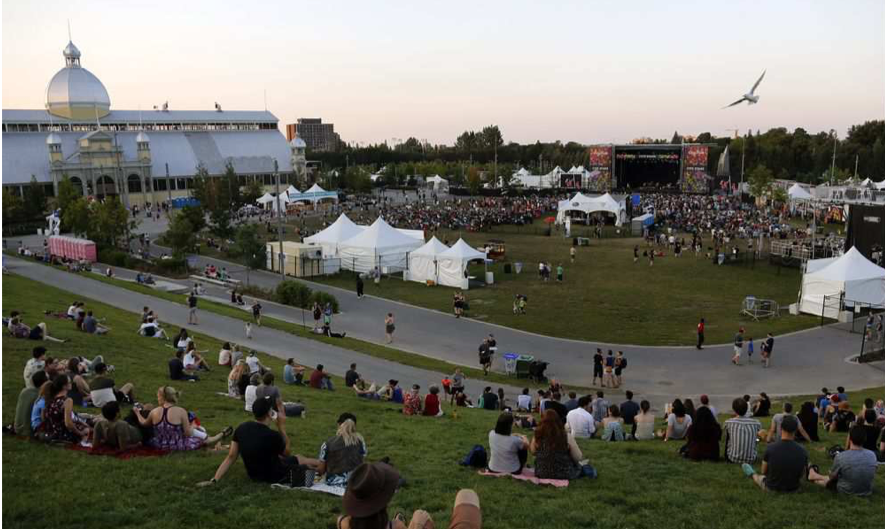 Review: Ottawa's CityFolk Festival
The title says it all – "Great weather, fantastic music, smiling crowds: CityFolk made Ottawa look good". Ottawa Citizen looks back at the CityFolk Festival, which brought 10,000 music-lovers to Lansdowne Park's Great Lawn. Read the full review here.
***
Compte rendu : Festival CityFolk d'Ottawa
Le titre dit tout — « Un temps splendide, de la musique fantastique, des foules tout sourire : avec CityFolk, Ottawa a fière allure ». Le journal The Ottawa Citizen revient sur le CityFolk Festival qui a attiré 10 000 mélomanes sur la grande pelouse du parc Lansdowne. Lire l'article complet ici.
____________________________________________________
MORE NEWS FROM THE CULTURAL SECTOR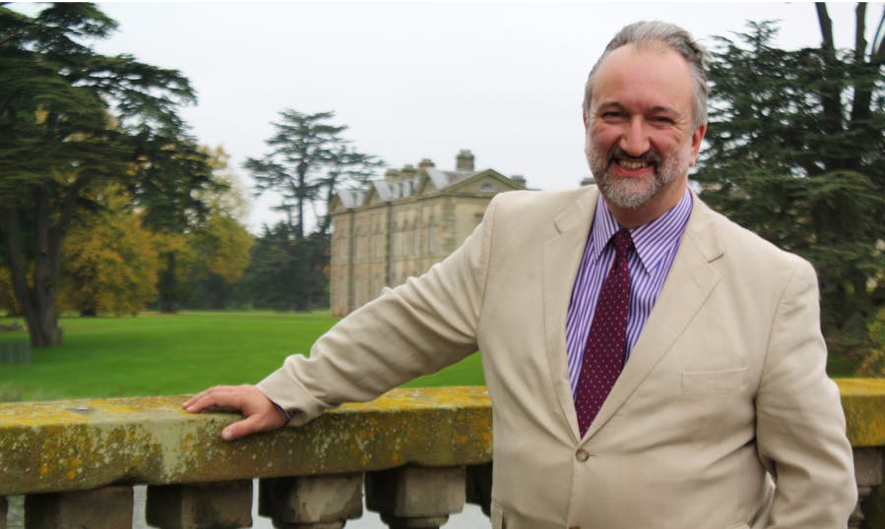 The Bata Shoe Museum appoints Steven Parissien as its new Executive Director. Parissien joins the Museum from the highly-respected Compton Verney Art Gallery in Warwickshire, England.
***
Le Bata Shoe Museum nomme Steven Parissien au poste de directeur général. Parissien quitte la très réputée Compton Verney Art Gallery à Warwickshire en Angleterre pour joindre le musée.
____________________________________________________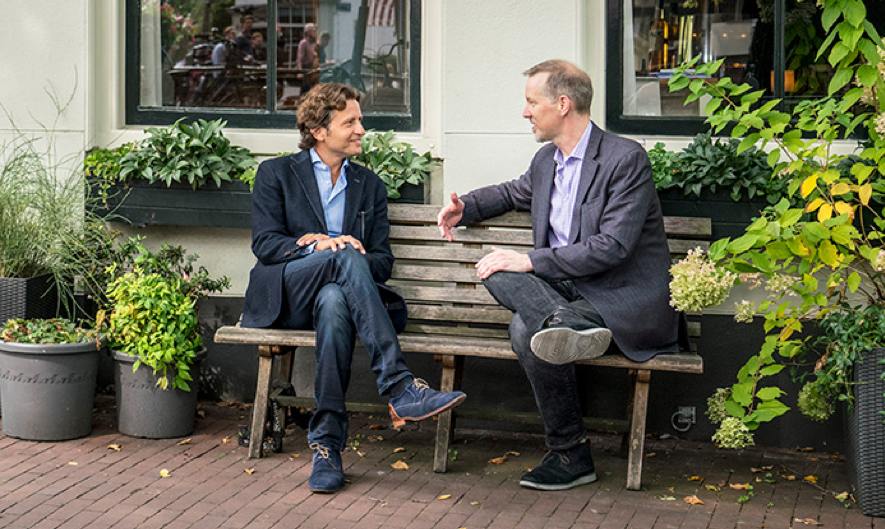 The Toronto Symphony Orchestra welcomes Gustavo Gimeno as its next Music Director. Maestro Gimeno began his career at the Royal Concertgebouw Orchestra in Amsterdam, and served as the head of the Orchestre Philharmonique du Luxembourg.
***
Le Toronto Symphony Orchestra accueille Gustavo Gimeno à titre de prochain directeur musical. Le maestro Gimeno a débuté sa carrière au Royal Concertgebouw Orchestra d'Amsterdam et a dirigé l'Orchestre philharmonique du Luxembourg.
____________________________________________________