WATERLICHT: A (Virtual) Flood at the Bentway
Over the course of three blue-hued days (October 12-14), the Bentway will host the Canadian premiere of WATERLICHT, a monumental public art intervention designed by acclaimed Dutch artist and innovator Daan Roosegaarde. The site-specific large-scale light installation is a "dream landscape" that illustrates "the universal power and poetry of water" through the imaginative use of LEDs, special software and lenses. Waves of blue light will wash over the Bentway grounds, simulating a virtual flood and calling attention to rising water levels along Toronto's shoreline. The work will be accompanied by customized soundscapes featuring local stories about Toronto's waterfront.
On October 18, the Public Art Tour series continues with Carrie Denning Jackson and Jesse Shapins from Sidewalk Labs. Toward the end of the month (October 22-31), get a taste of whimsy with Caterwaul Theatre's Bent Shadows, an innovative shadow puppet narrative that examines the history of Fort York and the Bentway through digital 'bent vignettes'.
***
WATERLICHT: une inondation (virtuelle) au Bentway
Pendant trois jours bleutés (du 12 au 14 octobre), Bentway accueillera la première canadienne de WATERLICHT, une monumentale intervention d'art public conçue par le célèbre artiste et innovateur hollandais, Daan Roosegaarde. L'installation d'éclairage contextuelle à grande échelle est « un paysage de rêve » qui illustre « la puissance universelle et la poésie de l'eau » grâce à l'utilisation imaginative de DEL, de logiciels spéciaux et de lentilles. Des vagues de lumière bleue balayeront l'espace du Bentway pour simuler une inondation virtuelle et attirer l'attention sur l'élévation des niveaux d'eau le long de la rive de Toronto. L'œuvre sera accompagnée de conceptions sonores conçues sur mesure pour mettre en valeur des histoires locales sur le secteur riverain de Toronto.
Le 18 octobre, la série Public Art Tour se poursuit avec Carrie Denning Jackson et Jesse Shapins des Sidewalk Labs. Vers la fin du mois (du 22 au 31 octobre), place à la fantaisie avec Bent Shadows du Caterwaul Theatre's, un récit novateur de marionnettes d'ombres qui plonge au cœur de l'histoire de Fort York et du Bentway au moyen de « vignettes courbées » numériques.
____________________________________________________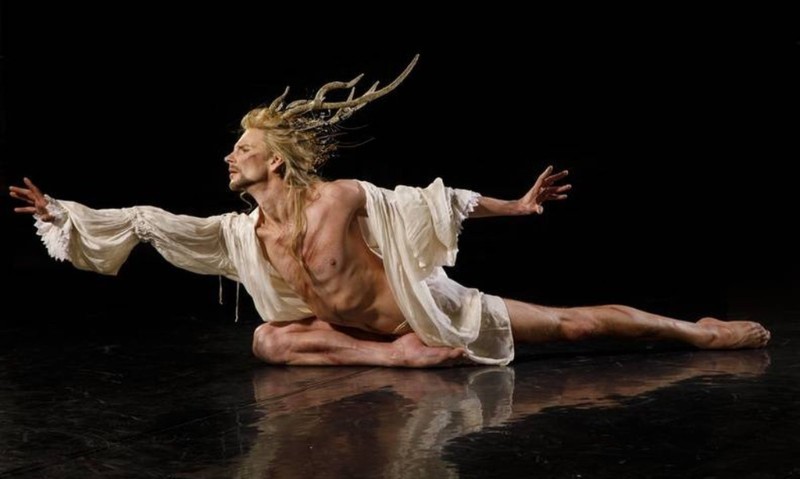 Opera Atelier Presents Actéon and Pygmalion
Opera Atelier kicks off its 2018-19 season on October 25th with a French Baroque double bill at the Elgin Theatre, featuring Charpentier's Actéon and Rameau's Pygmalion. Penned by two of the greatest composers in French music history, the two operatic masterpieces are based on Greek myths from Ovid's Metamorphoses. Actéon is a 17th-century psychological thriller in which a young hunter is turned into a stag by Diana, goddess of the hunt. In Pygmalion, Rameau's most famous Rococo masterpiece, a beautiful statue is transformed into a living, breathing woman by the power of Love and Desire. Following the Toronto performances, the program will embark on an international tour, with stops at the Harris Theater for Music and Dance in Chicago, and the Royal Opera House in Versailles, France.
***
Opera Atelier présente Actéon et Pygmalion
Opera Atelier lance sa saison 2018-19 le 25 octobre avec un programme double baroque français au Elgin Theatre, avec en vedette Actéon de Charpentier et Pygmalion de Rameau. Écrits par deux des plus grands compositeurs de l'histoire de la musique française, les deux chefs d'œuvre de l'opéra s'inspirent des mythes grecs des Métamorphoses d'Ovide. Actéon est un thriller psychologique du 17e siècle dans lequel un jeune chasseur est transformé en cerf par Diane, déesse de la chasse. Dans Pygmalion, le plus célèbre chef d'œuvre rococo de Rameau, une belle statue se transforme en femme qui vit et qui respire par la force de l'Amour et du Désir. Une tournée internationale suivra les représentations à Toronto, avec des escales au Harris Theater for Music and Dance à Chicago et à l'Opéra royal du château de Versailles, en France.
____________________________________________________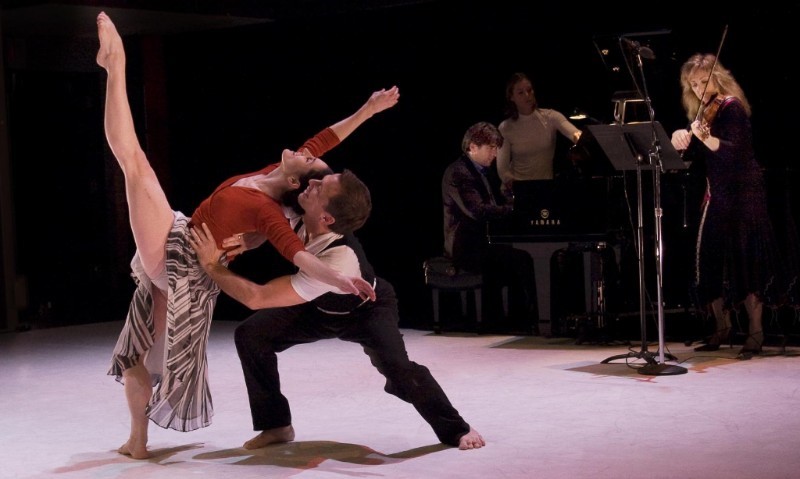 Relive Art of Time Ensemble's Greatest Hits in Best of Dance & Music
The Art of Time Ensemble celebrates its 20th anniversary by bringing back some of its finest dance works and collaborations in Best of Dance & Music. Running from October 25-27 at the Harbourfront Centre, this lively showcase includes creations by some of Canada's best choreographers, including James Kudelka, Peggy Bakers and David Earle, set to music by Ludwig van Beethoven, John Cage, Gregorio Allegri, and Sergei Prokofiev. Collaborating artists include Tanya Howard (First Soloist with the National Ballet of Canada), dancers from longtime collaborators Citadel + Cie, and theatre artist Ravi Jain, who will prepare a piece from Shakespeare's Romeo & Juliet featuring Andrew Burashko on piano, and violinist Mayumi Seiler. Coming up next: Art of Time is taking its holiday show on the road! Watch this space to find out more.
***
Revivez les plus grands succès de l'ensemble Art of Time dans Best of Dance & Music
L'Art of Time Ensemble célèbre son 20e anniversaire en faisant revivre quelques-unes de ses plus belles danses et collaborations artistiques dans Best of Dance & Music. Du 25 au 27 octobre au Centre Harbourfront, cette vitrine animée réunit des créations réalisées par certains des meilleurs chorégraphes canadiens, dont James Kudelka, Peggy Bakers et David Earle, sur des musiques de Ludwig van Beethoven, John Cage, Gregorio Allegri et Sergei Prokofiev. Parmi les artistes qui participent à la fête, notons Tanya Howard (première soliste du Ballet national du Canada), les danseurs des collaborateurs de longue date Citadel + Cie et l'artiste de théâtre Ravi Jain qui prépare une pièce tirée de Roméo et Juliette de Shakespeare avec Andrew Burashko au piano et Mayumi Seiler au violon. Et ensuite? Art of Time présente son spectacle de Noël en tournée! Revenez ici pour d'autres nouvelles et en savoir plus.
____________________________________________________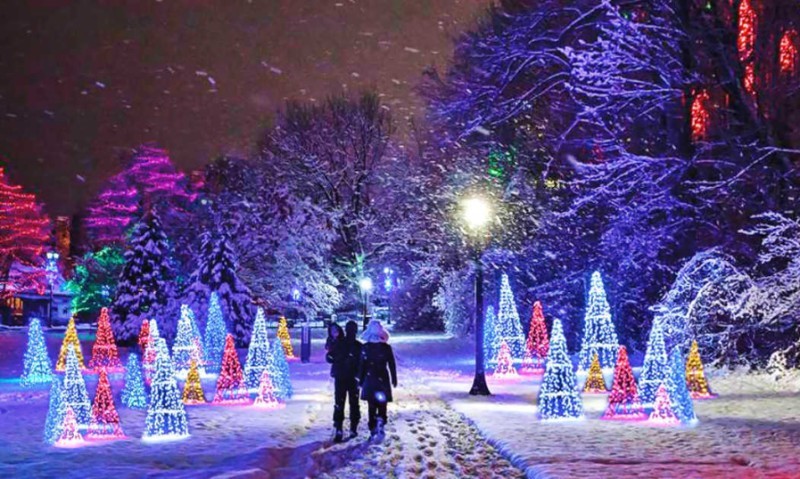 Lighting Up Niagara Falls
On November 3, the Winter Festival of Lights transforms Niagara Falls into a winter wonderland with over 2 million lights and stunning fireworks displays. One of the longest festivals in the world, the three-month celebration has become a holiday tradition for over 1 million visitors from around the world. What to expect? Spectacular light displays, the Fallsview Sound and Light Show, Holiday Lights Tours and millions of lights displayed along the Niagara Parkway, Dufferin Islands and Niagara Falls. Take part in the opening ceremonies by enjoying family-friendly entertainment in Queen Victoria Park and getting a first look at the 8km long illumination route. Don't miss the first edition of the Cascades of Fire International Fireworks Competition in the city, which takes place over six weekend nights in November.
***
Éclairer les chutes du Niagara
Le 3 novembre, le Winter Festival of Lights transforme les chutes du Niagara en paradis hivernal au moyen de 2 millions de lumières et de superbes feux d'artifice. L'un des plus longs festivals au monde, la célébration de trois mois est devenue une occasion classique de vacances pour plus d'un million de visiteurs du monde entier. À quoi faut-il s'attendre ? À des spectacles de lumière extraordinaire, au spectacle son et lumière Fallsview, à des visites guidées des lumières des fêtes et à des millions de lumières le long de la promenade du Niagara, des îles Dufferin et des chutes du Niagara. Participez aux cérémonies d'ouverture en profitant d'un divertissement familial dans le parc Queen Victoria et en ayant le privilège d'avoir un aperçu du parcours illuminé de 8 km de long. Ne manquez pas la première édition du concours international de feux d'artifice Cascades of Fire, qui se déroulera sur six soirs de fin de semaine en novembre.
____________________________________________________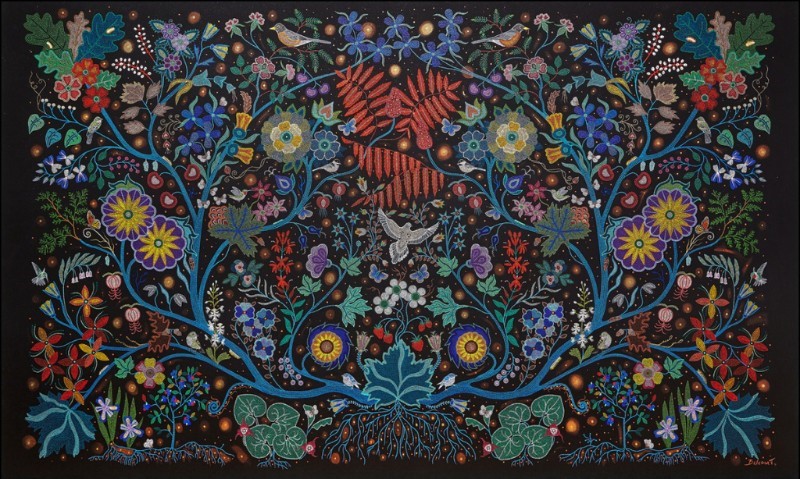 Don't Miss It! Christi Belcourt Retrospective at the Thunder Bay Art Gallery
Running until November 25 at the Thunder Bay Art Gallery, Uprising: The Power of Mother Earth features 35 of Christi Belcourt's most famous works. Belcourt is a Métis visual artist best known for her use of beautiful twining stems, flower blossoms and root systems to symbolize the connection of all life across Turtle Island. Highlights of the exhibit include The Conversation (2002), one of the most popular pieces in the TBAG's permanent exhibition, and Wisdom of the Universe (2014), voted visitors' favourite at the AGO. Other works on display include collaborations with storyteller and visual artist Isaac Murdoch, alongside Murdoch's own iconic images.
***
À ne pas manquer! La rétrospective de Christi Belcourt à la Thunder Bay Art Gallery
Jusqu'au 25 novembre à la Thunder Bay Art Gallery, la rétrospective Uprising : The Power of Mother Earth met en lumière 35 des œuvres les plus célèbres de Christi Belcourt. Belcourt est surtout connue pour son utilisation de belles tiges retorses, de fleurs et de systèmes racinaires pour symboliser le lien entre toutes les formes de vie sur l'île de la Tortue. Parmi les grandes attractions de l'exposition, il y a The Conversation (2002), une pièce très populaire de l'exposition permanente de la TBAG, et Wisdom of the Universe (2014), élue favorite des visiteurs du MBAO. On verra aussi des collaborations avec Isaac Murdoch, un conteur et artiste visuel qui expose certaines de ses propres images mémorables.
____________________________________________________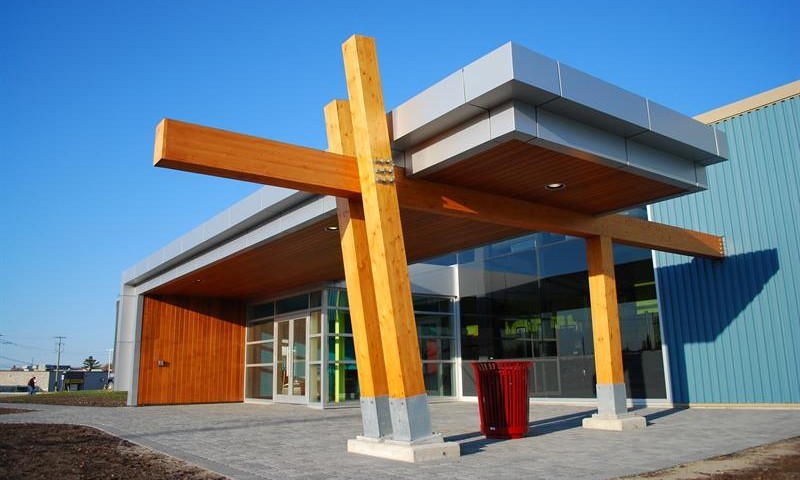 Doors Open Ontario Comes to a Close
On Saturday, October 13, Doors Open Ontario ends its 2018 season with events in Timmins, St. Thomas and Northeastern Ontario. Attractions include the Princess Avenue Playhouse, the St. Thomas Elevated Park, Manstead Mini Homes, a selection of breweries – and a snowmobile museum! Find out more here.
***
Fin de la saison des Portes ouvertes Ontario
Samedi 13 octobre, Portes ouvertes Ontario met un terme à sa saison avec des activités à Timmins, à St Thomas et dans le nord-est de l'Ontario. Parmi les attractions, le Princess Avenue Playhouse, le St Thomas Elevated Park, les Minstead Mini Homes, une belle sélection de brasseries et un musée de la motoneige! Pour en savoir plus, cliquez ici.
____________________________________________________
SCENES FROM NUIT BLANCHE… AND THE NEW SCARBOROUGH ZONE!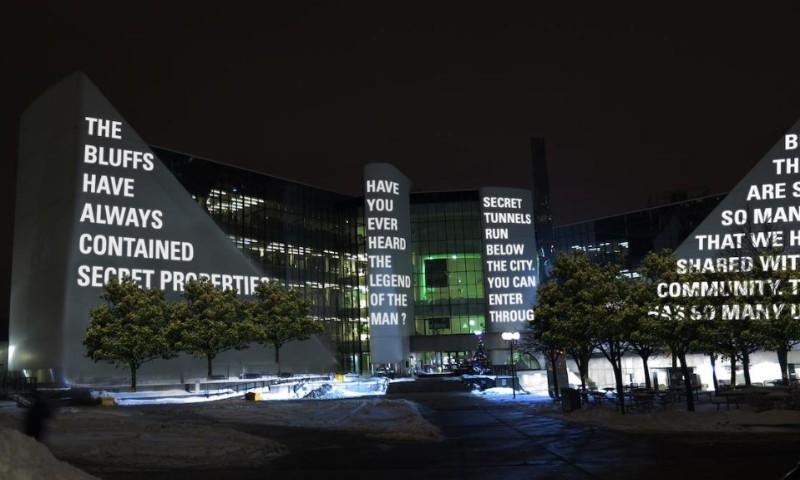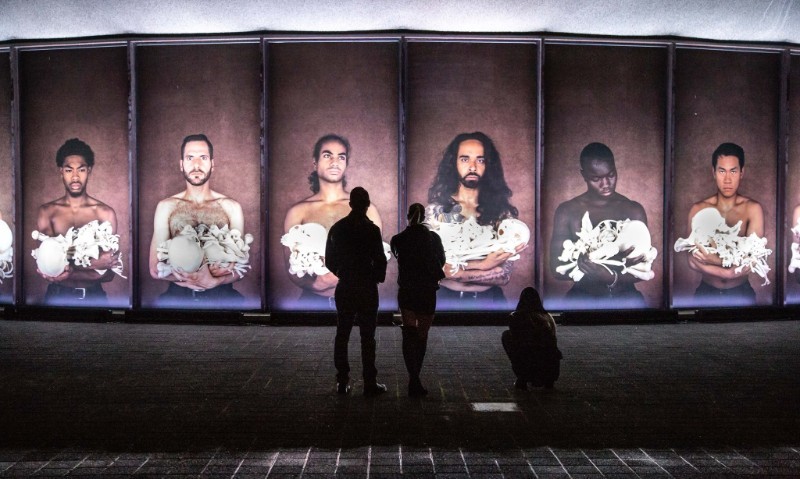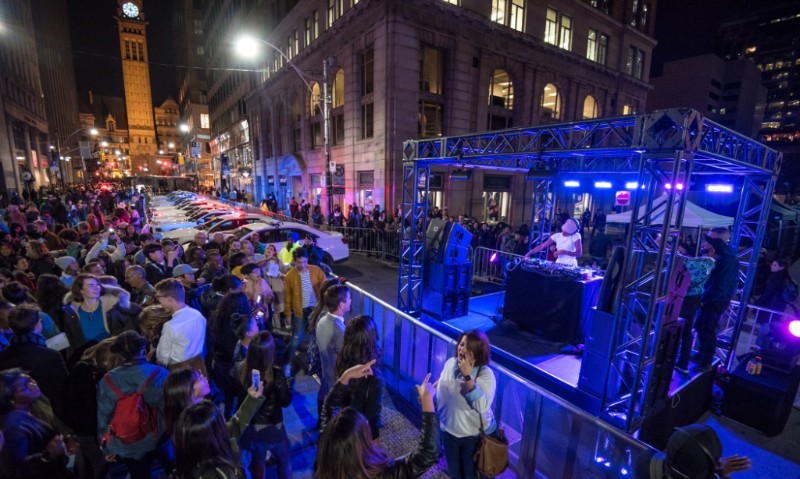 ____________________________________________________
MORE NEWS FROM THE CULTURAL SECTOR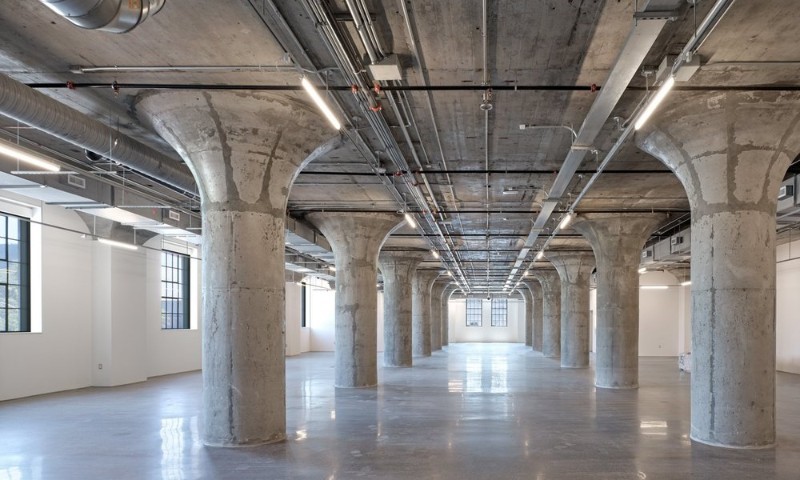 MOCA wins the 'New Culture Destination – North America' award by Leading Culture Destinations. The LCD awards celebrate the best established and emerging cultural places around the world.
***
Le MOCA remporte le prix New Culture Destination – North America's Award remis par l'organisme Leading Culture Destinations. Les prix LCD récompensent les lieux culturels émergents et les mieux établis du monde entier.
____________________________________________________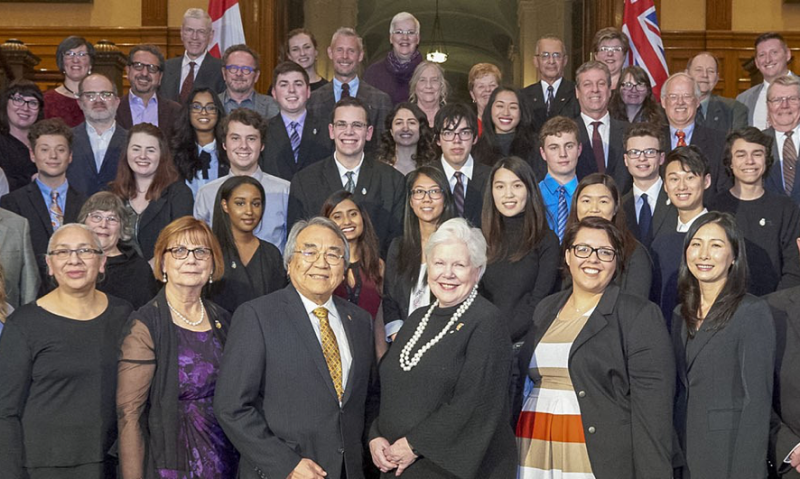 The Ontario Heritage Trust recognizes outstanding contributions to identify, preserve, protect and promote Ontario's heritage through the Lieutenant Governor's Ontario Heritage Awards. Nominations are due on October 21.
***
La Fiducie du patrimoine ontarien met à l'honneur les groupes ou les personnes œuvrant de façon remarquable en faveur de l'identification, de la préservation, de la protection et de la promotion du patrimoine ontarien au moyen des Prix du lieutenant-gouverneur du patrimoine ontarien. Les mises en candidature doivent être déposées au plus tard le 21 octobre.
____________________________________________________