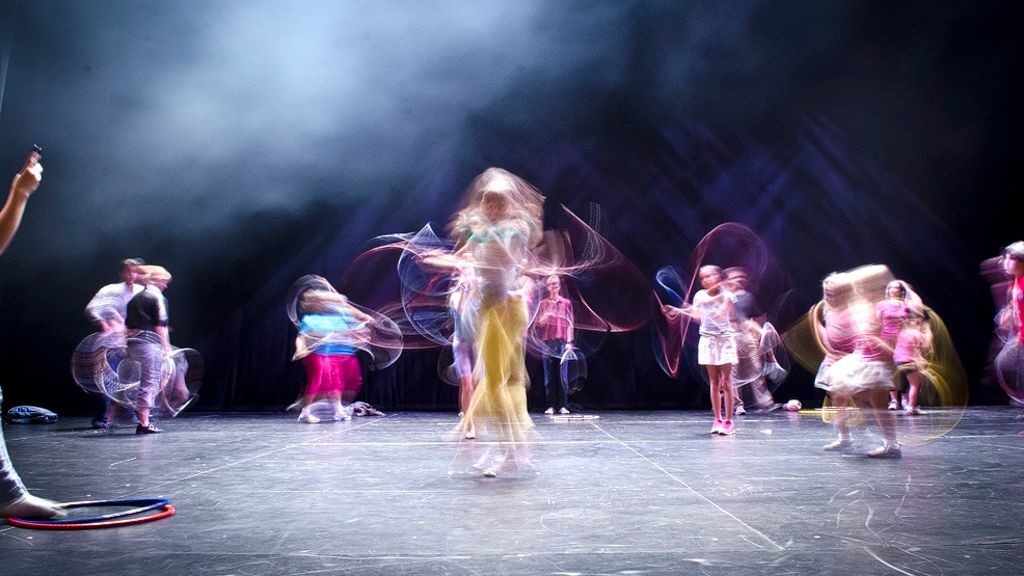 Ontario Culture Days: One Weekend, 1000+ Events

This weekend, Ontario Culture Days invites visitors to explore the intersections of creativity, the arts and well-being through over 1000 events across the province! Highlights include the special province-wide exhibition DO BLUE BUTTERFLIES EAT PARTS OF THE SKY?, featuring an apple orchard and fair, a film screened without its picture, a bus that takes passengers wherever they wish to go (provided everyone on board agrees) and the opportunity to have one's hair cut for free, by children. Looking for a road trip? Check out Culture Trek, a series of three digital travel guides that highlight hidden arts and culture hotspots around Ontario, with in-depth content from local artists and featured community partners.
***
Fête de la culture en Ontario : un week-end, plus de 1000 événements

Ce week-end, la Fête de la culture invite les visiteurs à découvrir des carrefours de créativité, d'arts et de bien-être grâce à plus de 1000 événements partout dans la province! Parmi les moments forts, une exposition présentée à la grandeur de la province et intitulée EST-CE QUE LES PAPILLONS BLEUS MANGENT UNE PARTIE DU CIEL? met en scène un verger de pommes et une foire, un film projeté sans ses images, un autobus qui emporte les passagers à la destination qu'ils désirent (pourvu que tous les passagers soient d'accord) et la possibilité de se faire couper les cheveux sans frais, par des enfants. Envie d'une escapade sur la route? Culture Trek, une série de trois guides de voyage numériques, met en lumière des œuvres cachées et des endroits branchés partout en Ontario, avec des informations approfondies fournies par des artistes locaux et d'importants partenaires communautaires.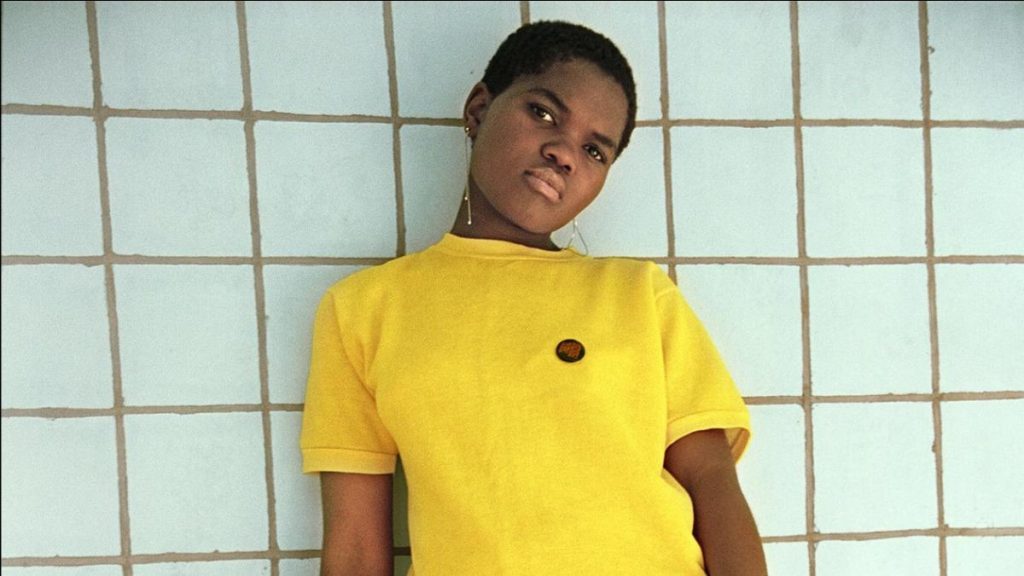 African Portraits on Display at Ryerson Image Centre

Running until December 8 at the Ryerson Image Centre, The Way She Looks revisits the history of African photographic portraiture through the perspectives of women, both as sitters and photographers. The exhibit features contemporary works by female artists including Yto Barrada, Jodi Bieber, Lebohang Kganie, Zanele Muholi, Grace Ndiritu, and Nontsikelelo "Lolo" Veleko, alongside 1950s studio portraits, and nineteenth-century prints, cartes de visite, postcards and albums. Daily exhibition tours take place at 2:30pm, with special monthly tours on select Wednesdays.
***
Portraits africains au Ryerson Image Centre

Jusqu'au 8 décembre au Ryerson Image Centre, l'exposition The Way She Looks revisite l'histoire du portrait photographique africain du point de vue des femmes, qu'elles soient sujets ou photographes. L'exposition présente des œuvres d'artistes féminines — notamment Yto Barrada, Jodi Bieber, Lebohang Kganie, Zanele Muholi, Grace Ndiritu et Nontsikelelo « Lolo » Veleko — aux côtés de portraits réalisés en studio dans les années 1950 et de gravures, cartes de visite, cartes postales et albums du 19e siècle. Les visites guidées ont lieu à 14 h 30 tous les jours; des visites guidées spéciales s'ajoutent chaque mois certains mercredis.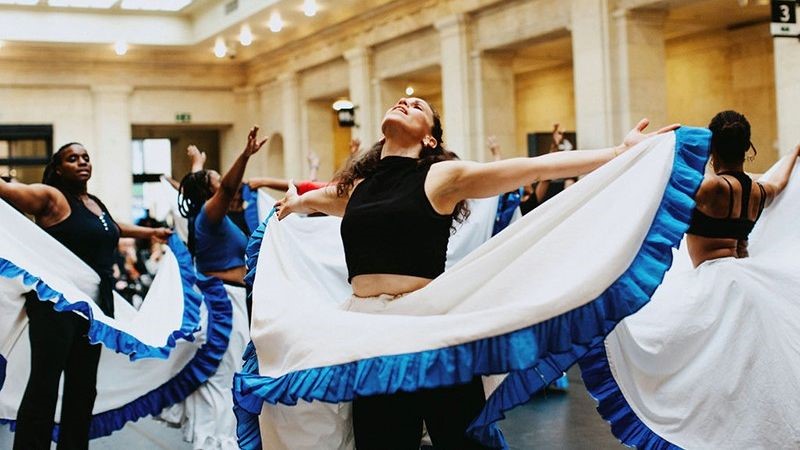 Fall For Dance North Celebrates Five Years

Fall For Dance North celebrates its 5th anniversary with a show-stopping program with a special focus on international Indigenous artists. From October 2-6, experience 12 works from 11 of the world's most innovative dance companies across three unique programs at Meridian Hall (formerly the Sony Centre) and Ryerson Theatre. Don't miss the free programming at Union Station, including Caroline Laurin-Beaucage's Habiter sa mémoire, a four-hour dance within the confines of a transparent 12' x 12' cube. On October 5, take part in The Big Social, featuring swing, tango and Haudenosaunee social dances, all with live music.
***
Fall For Dance North célèbre ses cinq ans

Fall For Dance North célèbre son 5e anniversaire avec une brillante programmation qui met l'accent sur les artistes autochtones internationaux. Du 2 au 6 octobre, découvrez 12 œuvres réalisées par 11 compagnies de danse parmi les plus novatrices du monde au cœur de trois programmations uniques présentées au Meridian Hall (autrefois le Sony Centre) et au Théâtre Ryerson. Ne manquez pas les spectacles gratuits à la gare Union, dont Habiter sa mémoire de Caroline Laurin-Beaucage, une danse de quatre heures exécutées à l'intérieur d'un cube transparent de 12 pi x 12 pi. Le 5 octobre, sur de la musique en direct, participez à The Big Social qui propose de la danse sociale swing, tango et des Haudenosaunee.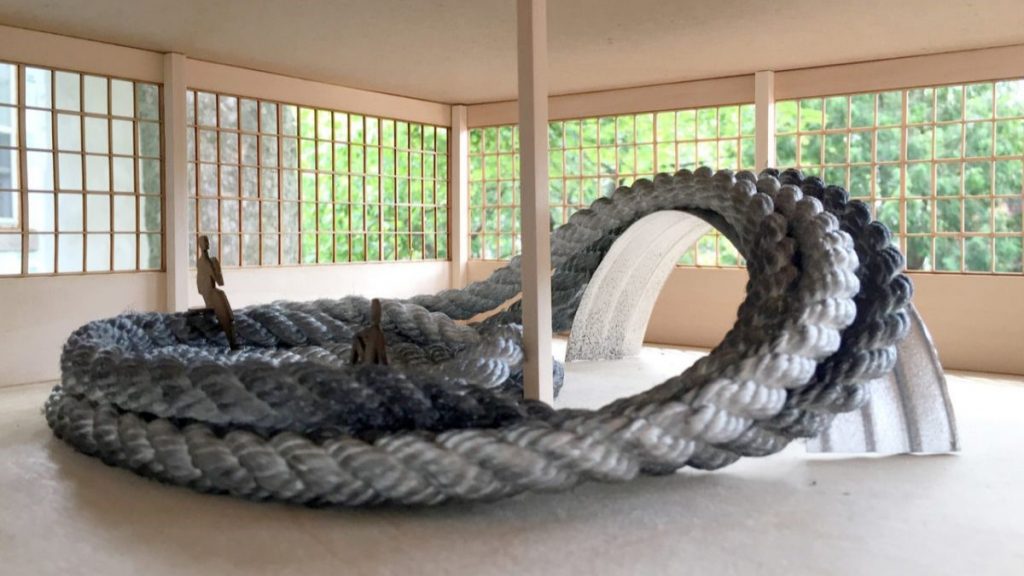 Toronto Biennial: Storytelling, Talks and Readings

The inaugural Toronto Biennial of Art is in full swing! As part of the 10-week exhibition, more than 70 local and international participants will lead talks, workshops and performances across 15 sites across Toronto. Catch weekly performances and readings at Isonomia, Adrian Blackwell's two interrelated structures at 259 Lakeshore Blvd East, or enjoy regular storytelling tours with an intergenerational and multilingual group of guides who will share personal insights and experiences of the city. Check out The Drowned World at the Cinesphere to experience a brave new world that merges film and sound art with scent and changing atmospheric conditions. The Biennial runs until December 8.
***
Biennale de Toronto : contes, conférences et lectures

La première édition de la Toronto Biennial of Art bat son plein! Dans le cadre d'une exposition de dix semaines, plus de 70 participants locaux et internationaux offriront des causeries, des ateliers et des performances dans 15 sites aux quatre coins de Toronto. Voyez des spectacles et des lectures à Isonomia, deux structures interreliées d'Adrian Blackwell au 259 Est boulevard Lakeshore ou laissez-vous emporter par des conteurs intergénérationnels et multilingues qui vous entraîneront dans des visites guidées et vous partageront des récits offrant leurs expériences et points de vue personnels de la ville. Ne manquez pas The Drowned World à la Cinesphere pour découvrir un nouveau monde où le cinéma et le son fusionnent avec des parfums et des conditions atmosphériques changeantes. Jusqu'au 8 décembre.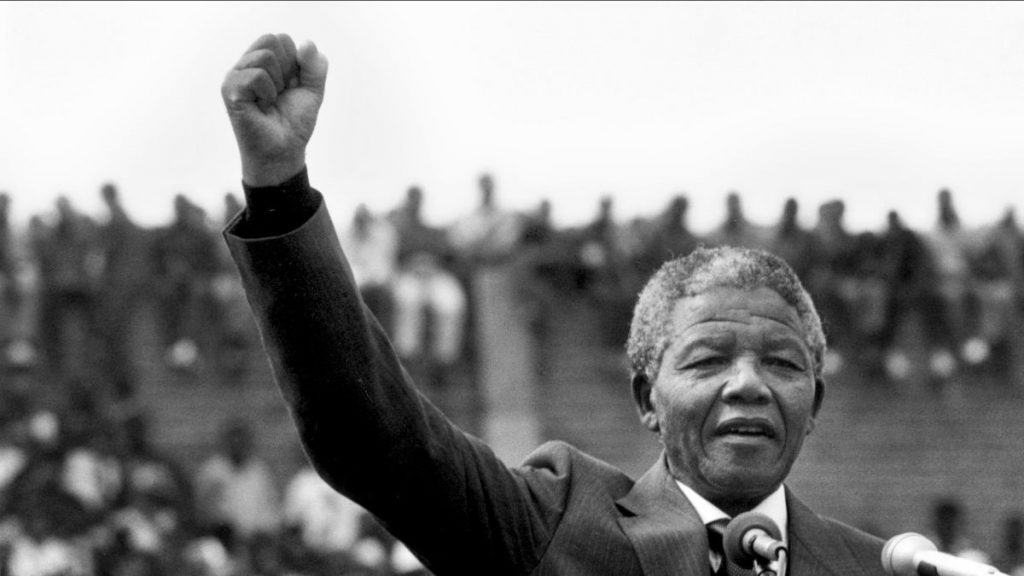 TO Live's Mandela: The Struggle for Freedom

Opening on October 10, TO Live presents Mandela, an exhibition that honours the South African freedom fighter's life and the movement that formed around him. Follow Mandela into hiding, join him inside a replica of the prison cell that was his home for 18 years, and then experience the bittersweet joy of his release, after 27 long years of imprisonment. Finally, witness South Africa's first democratic elections, and find out about Mandela's efforts to rebuild a nation shattered by racism and injustice. On November 13-18, award-winning South African theatre company Isango Ensemble presents A Man of Good Hope, based on the true story of Asad, an eight-year-old street-smart survivor escaping the ravages of civil war.
***
Mandela à TO Live : la lutte pour la liberté

Dès le 10 octobre, TO Live présente Mandela, une exposition qui honore la vie du combattant sud-africain de la liberté et le mouvement qui s'est formé autour de lui. Suivez Mandela dans la clandestinité, rejoignez-le à l'intérieur d'une reproduction de la cellule de prison où il a vécu pendant 18 ans, puis faites l'expérience de la joie douce-amère de sa libération après 27 longues années d'emprisonnement. Enfin, assistez aux premières élections démocratiques en Afrique du Sud et découvrez les efforts de Mandela pour reconstruire une nation brisée par le racisme et l'injustice. Du 13 au 18 novembre, la compagnie de théâtre sud-africaine primée Isango Ensemble présente A Man of Good Hope, une pièce basée sur l'histoire vraie d'Asad, un survivant de la rue de huit ans qui échappe aux ravages de la guerre civile.
OTHER NEWS FROM THE CULTURAL SECTOR
The Artscape Wall of Fame Celebrates Rita Davies and Kathleen Sharpe

OCAF Board member Rita Davies and Executive Director Kathleen Sharpe have been honoured as Extraordinary Leaders on the Artscape Wall of Fame. Congratulations!
***
Rita Davies et Kathleen Sharpe célébrées sur le mur de la renommée d'Artscape

Rita Davies, administratrice du conseil du FMCO, et Kathleen Sharpe, directrice générale, ont été reconnues à titre de cheffes de file extraordinaires sur le mur de la renommée d'Artscape. Félicitations!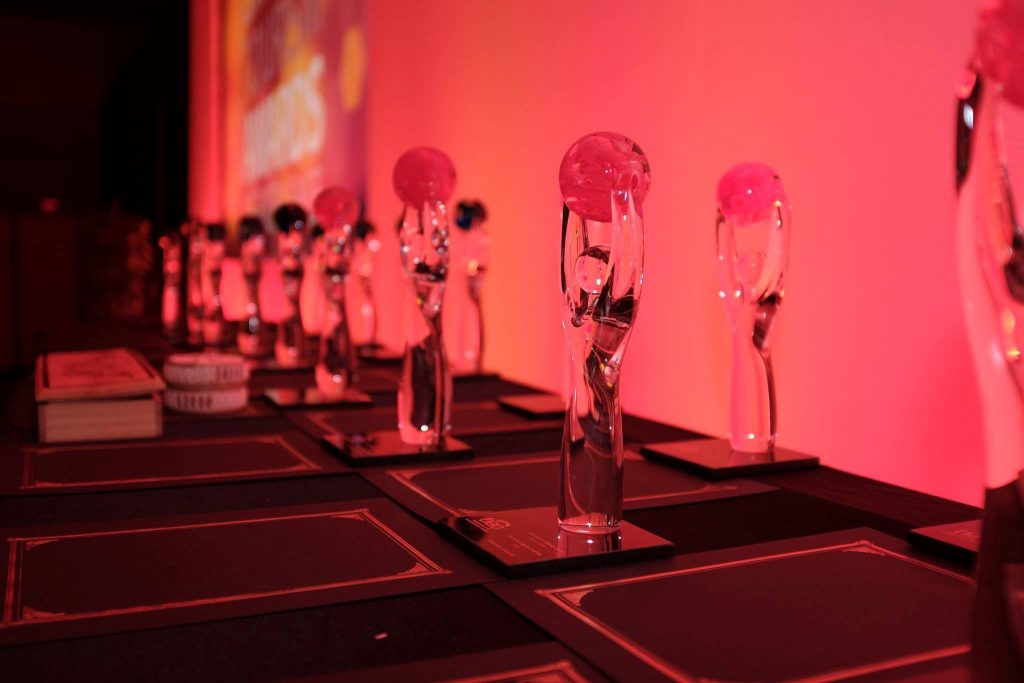 TIAO Announces 2019 Tourism Award Finalists

The Tourism Industry Association of Ontario (TIAO) announced the finalists for the Tourism Industry Awards of Excellence and the Tourism Marketing and Travel Media Awards of Excellence. Congratulations to the following OCAF-supported nominees:

Tourism Event of the Year Finalist: Supercrawl
Tourism Champion of the Year Finalist: Tim Potocic (Supercrawl)
Ontario's Choice Awards Finalists: Science North and The Winter Festival of Lights

Check out the full list here.
***
La TIAO dévoile les finalistes des prix du tourisme 2019

La Tourism Industry Association of Ontario (TIAO) a dévoilé les finalistes des prix Tourism Industry Awards of Excellence et Tourism Marketing and Travel Media Awards of Excellence. Nous félicitons les sélectionnés ci-dessous appuyés par le FMCO :

Finaliste de la manifestation touristique de l'année : Supercrawl
Finaliste du champion touristique de l'année : Tim Potocic (Supercrawl)
Finalistes des prix choix de l'Ontario : Science Nord et le Festival des lumières d'hiver

Voyez la liste complète ici.