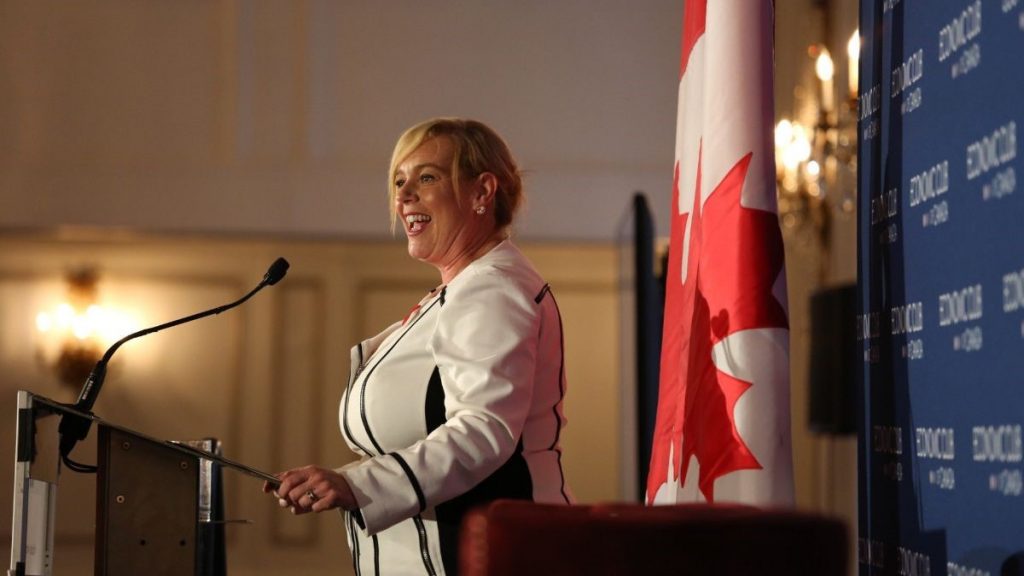 Minister MacLeod Highlights Economic Impact of Ontario's Heritage, Sport, Tourism and Culture Industries

In a speech to the Economic Club on Thursday, Minister of Heritage, Sport, Tourism and Culture Industries, the Honourable Lisa MacLeod called them "a powerhouse that fuels a spectacular double bottom line." Click here to read more.
***
Ministre MacLeod souligne les impacts économiques des secteurs du patrimoine, du sport, du tourisme et de la culture en Ontario

Jeudi, dans un discours prononcé devant l'Economic Club, la ministre des Industries du patrimoine, du sport, du tourisme et de la culture, l'honorable Lisa MacLeod, a qualifié les secteurs de la culture et du tourisme de locomotives qui produisent des résultats financiers spectaculaires. Cliquez ici pour plus de détails.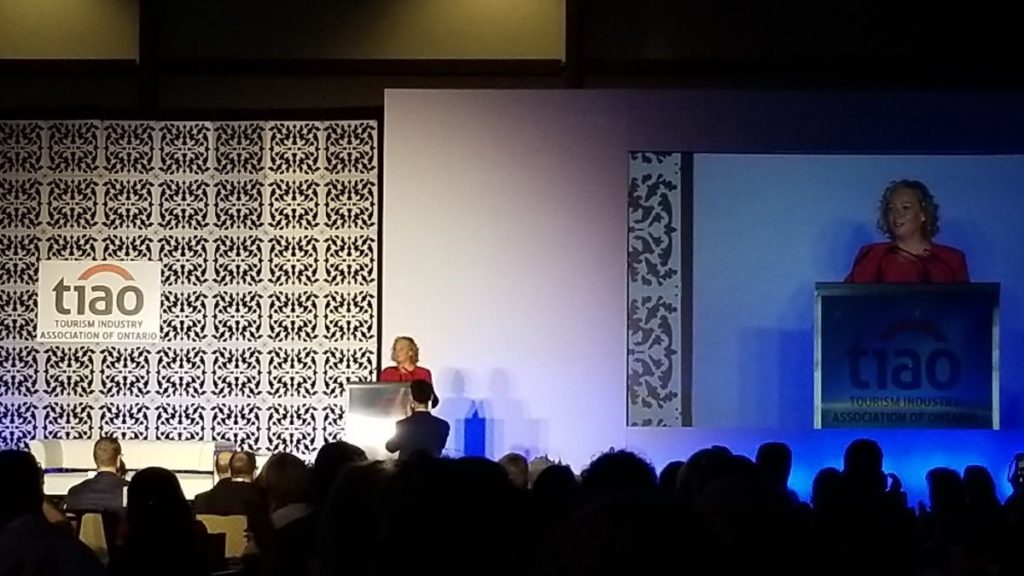 The 2019 Ontario Tourism Summit

From October 29-30, OCAF joined industry colleagues and leaders at the Blue Mountain Resort to network, gain new insights, explore trending topics and celebrate excellence at the Ontario Tourism Summit. Minister MacLeod's speech was a great kickoff to the event, and the Consul General of Greece delivered an excellent opening keynote on the transformational power of tourism. Thank you to Beth Potter and the Tourism Industry Association of Ontario team for the best conference agenda yet!

The best of the best in Ontario tourism were celebrated at the annual Ontario Tourism Awards of Excellence Gala on Wednesday, October 30th. These awards recognize tourism industry successes by honouring individuals and businesses that have made significant contributions to Ontario's tourism industry. This year, OCAF-supported Science North was recognized with an Ontario's Choice Award as Attraction of the Year. Congratulations to all the winners!
***
Sommet 2019 de l'industrie du tourisme en Ontario

Les 29 et 30 octobre, le FCMO s'est joint au Blue Mountain Resort à des collègues et des chefs de file du secteur touristique afin de réseauter, acquérir de nouvelles connaissances, explorer les tendances et célébrer l'excellence lors de l'Ontario Tourism Summit. Le mot de bienvenue de la ministre MacLeod a donné un merveilleux coup d'envoi à la rencontre. Le consul général de Grèce a enchaîné avec un excellent discours sur le pouvoir transformateur du tourisme. Nos remerciements à Beth Potter et au personnel de la Tourism Industry Association of Ontario pour le meilleur sommet à ce jour!

Les organisateurs touristiques les plus méritants en Ontario ont été célébrés et récompensés lors du gala d'excellence de l'Ontario Tourism le mercredi 30 octobre. Les prix rendent hommage aux réussites du secteur du tourisme en honorant les personnes et les entreprises qui ont apporté une contribution importante à l'industrie touristique en Ontario. Cette année, Science Nord (soutenu par le FMCO) a été récompensé d'un Ontario's Choice Award dans la catégorie « Attraction de l'année ». Félicitations à tous les lauréats!
UPCOMING EVENTS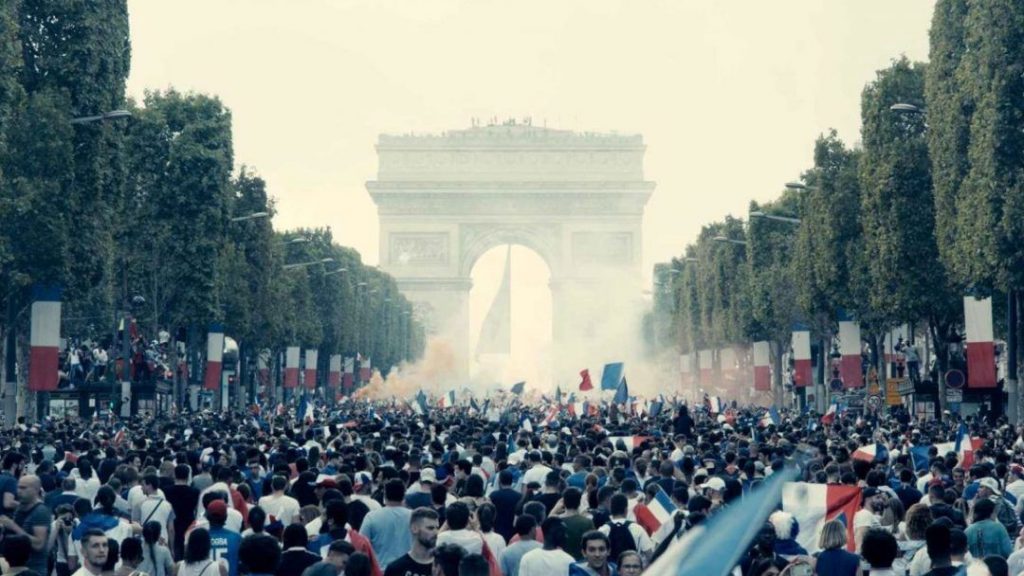 South Western International Film Festival Celebrates 5 Years

The fifth edition of the South Western International Film Festival kicks off tonight! The four-day Festival opens with Palme d'Or-winning thriller Parasite by Korean auteur Bon Joon-ho. In the 18th-century drama Portrait of a Lady on Fire, an artist in Brittany finds herself falling for the reclusive would-be bride. Ladj Ly's debut feature Les Misérables is an explosive contemporary narrative spotlighting France as a place of seismic political and social change. Other highlights include Tasha Hubbard's powerful documentary nîpawistamâsowin: We Will Stand Up, and free screenings of Canadian and International Shorts. Don't forget to check out the two-day Cinegaze concert series and Sarnia-Lambton's first Virtual Reality (VR) exhibit.
***
Le South Western International Film Festival célèbre ses 5 ans

La cinquième édition du South Western International Film Festival commence ce soir! Le festival de quatre jours s'ouvre avec le film à suspense de l'auteur coréen Bon Joon-ho, Parasite, récompensé d'une Palme d'Or. Dans un drame se déroulant au 18e siècle intitulé Portrait of a Lady on Fire, une artiste bretonne s'éprend d'une future mariée recluse. Récit contemporain explosif, le premier long métrage de Ladj Ly, Les Misérables, met en lumière la France comme lieu de profond changement politique et social. Parmi d'autres moments forts, ne manquez pas le puissant documentaire de Tasha Hubbard, nîpawistamâsowin : We Will Stand Up et des projections gratuites de courts métrages canadiens et étrangers. Pendant deux jours, découvrez aussi la série de concerts Cinegaze et la première exposition de réalité virtuelle (RV) de Sarnia-Lambton.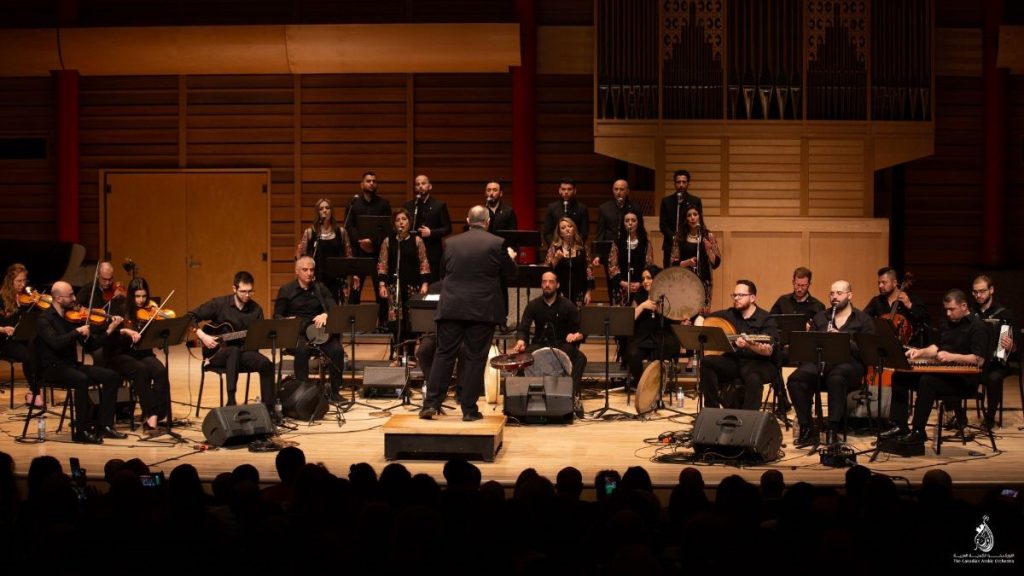 Final Weekend: Festival of Arabic Music and Arts

The Festival of Arabic Music and Arts comes to a close on Sunday, November 10 with a weekend of show-stopping performances across the GTA. Experience Greek and Arabic music on November 7 animating the Aga Khan Museum as part of the Greek Arabia show. On Friday, grab a ticket to Maghrebian Night to experience sounds from Libya, Tunisia, Algeria and Morocco. Catch the funny side of day-to-day life in the Arab World on Saturday at the hilarious Joe Show Live. The Festival ends with magical programs by the Canadian Arabic Orchestra and Choir, who will be performing theme music and songs from some of the best loved Arabic Drama series.
***
Week-end de clôture du Festival of Arabic Music and Arts

Le Festival of Arabic Music and Arts prend fin le dimanche 10 novembre avec un week-end de spectacles inoubliables diffusés dans toute la région du Grand Toronto. Le 7 novembre, savourez la musique grecque et arabe au musée Aga Khan dans le cadre de la représentation de Greek Arabia. Vendredi, procurez-vous des billets pour la Maghrebian Night et laissez-vous envoûter par les sonorités de la Libye, de la Tunisie, de l'Algérie et du Maroc. Samedi, découvrez le côté humoristique de la vie quotidienne dans le monde arabe avec le spectacle Joe Show Live. Le festival se termine en beauté avec la magie de l'orchestre et du chœur du Canadian Arabic Orchestra and Choir qui interprétera les indicatifs musicaux et les chansons de séries dramatiques arabes parmi les plus populaires.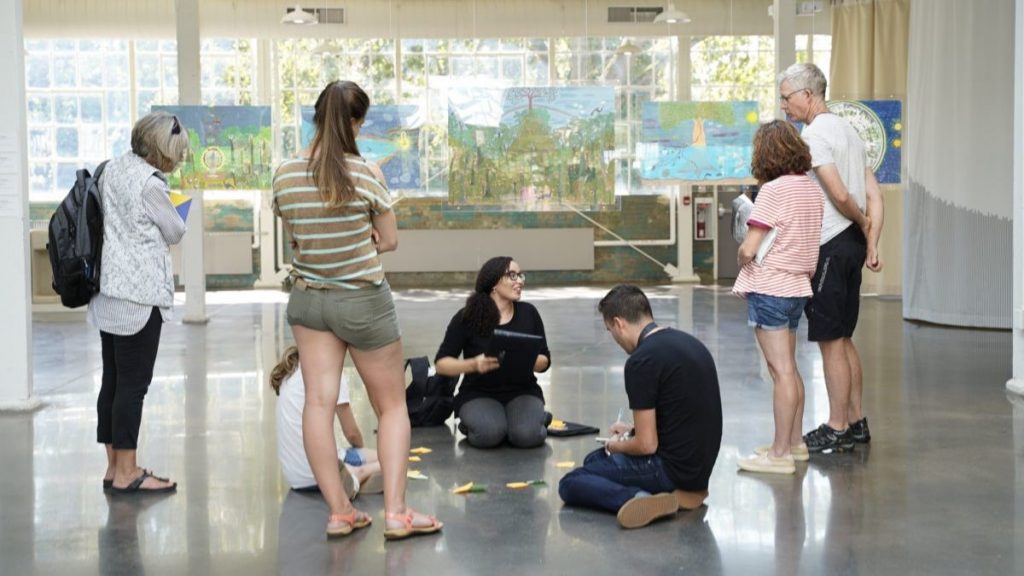 Last Few Weeks of the Toronto Biennial

Less than a month left to enjoy spectacular talks, workshops and performances as part of the Toronto Biennial! On November 8, RISE Edutainment curates a one hour musical and poetic performance intended to inspire, engage and empower by delving into introspection, self-love and self-identity. The following week, a set of workshops by interdisciplinary artist Tosca Terán introduce the amazing potential of slime mould for collaboration at the intersection of art and science. Saturday morning brings Jumblies Theatre & Arts Workshops, where participants are invited to write, draw, or embroider felted quilt pieces to form a giant quilt that addresses the Dish with One Spoon regional treaty.
***
Dernières semaines de la Biennale de Toronto

Il reste moins d'un mois pour profiter des magnifiques causeries, ateliers et performances de la Toronto Biennial! Le 8 novembre, RISE Edutainment organise un spectacle musical et poétique d'une heure conçu pour inspirer, captiver et responsabiliser le public par le biais de l'introspection, l'amour propre et l'identité de soi. La semaine suivante, une série d'ateliers donnés par l'artiste interdisciplinaire Tosca Terán aborde le potentiel incroyable des myxomycètes (une classe de champignons) au carrefour de l'art et de la science. Samedi matin, les ateliers de théâtre et d'arts visuels Jumblies invitent les participants à rédiger, dessiner ou broder des pièces de courtepointe en feutre pour confectionner un énorme édredon dont le design aborde la question du traité régional Dish with One Spoon, une loi utilisée par les peuples autochtones pour le partage des territoires de chasse entre deux nations ou plus.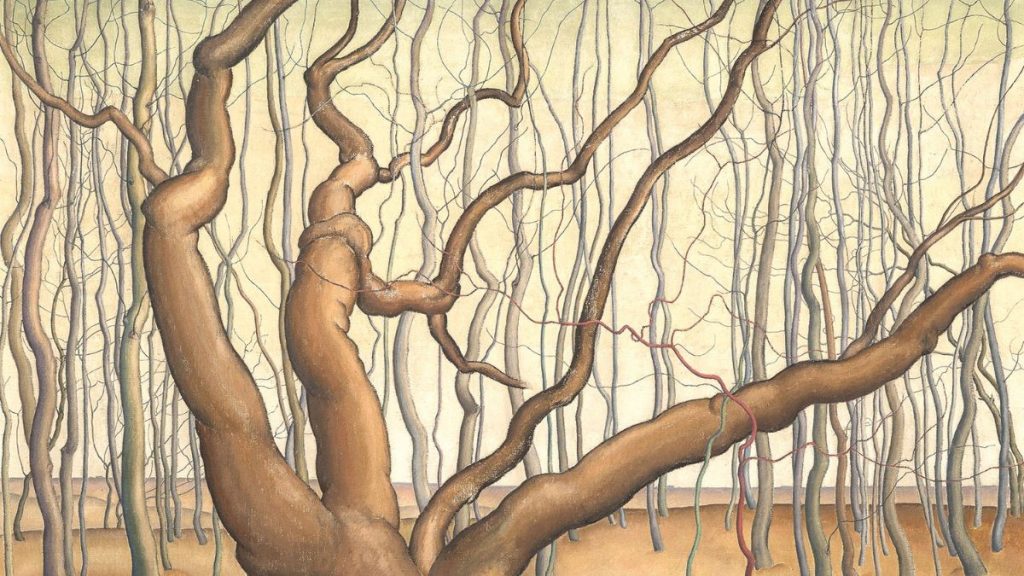 Into the Light: Lionel LeMoine FitzGerald at the McMichael

The newest exhibit at the McMichael Canadian Art Collection, Into the Light: Lionel LeMoine FitzGerald examines the accomplishments and legacy of the Winnipeg artist, the last member to join the Group of Seven in 1932. Beloved for his sensitive and serene depictions of Manitoba, FitzGerald was the Group's only member to hail from western Canada. Often overshadowed by his better-known peers, FitzGerald's extensive body of work and his contributions to Canadian art history and arts education deserve much wider celebration. This exhibition brings to light more than 200 of the artist's paintings, drawings and prints.
***
Into the Light : dans la lumière de Lionel LeMoine FitzGerald à la McMichael

Into the Light: Lionel LeMoine FitzGerald, la plus récente exposition de la Collection McMichael d'art canadien lève le voile sur les réalisations et l'héritage de l'artiste de Winnipeg qui fut le dernier à se joindre au Groupe des Sept en 1932. FitzGerald, dont les représentations tendres et sereines du Manitoba étaient très aimées, fut le seul membre du Groupe originaire de l'Ouest canadien. Souvent éclipsées par celles de ses pairs plus connus, l'œuvre considérable de FitzGerald et ses contributions à l'histoire de l'art et à l'éducation artistique au Canada méritent d'être plus largement célébrées. Cette exposition met en lumière plus de 200 peintures, dessins et gravures de l'artiste.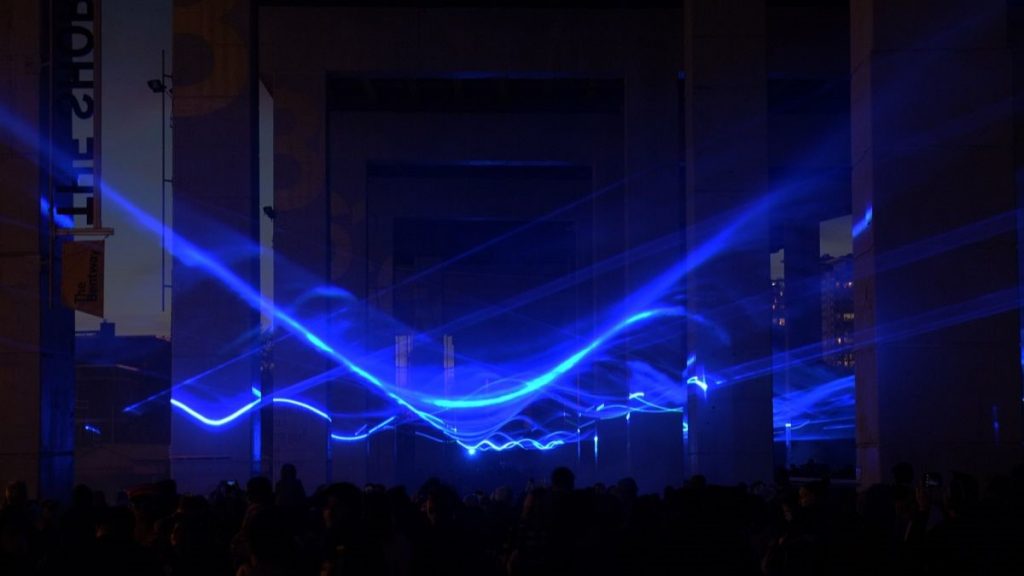 The Bentway's If, But, What If? Wins Heritage Toronto Award

The Bentway won a 2019 Heritage Toronto Award in Public History for its If, But, What If? exhibition. As part of the project, artists, storytellers, environmentalists, and residents explored the site's histories and futures. OCAF was proud to support the spectacular WATERLICHT light installation, which drew over 30,000 visitors in just three nights!
***
If, But, What If? du Bentway, lauréat du prix Heritage Toronto Award

Le Bentway a remporté le prix 2019 Heritage Toronto Award in Public History pour l'exposition If, But, What If? Dans le cadre de ce projet, des artistes, des conteurs, des écologistes et des citoyens ont exploré les historiques et les avenirs possibles du site. Le FMCO se réjouit d'avoir appuyé WATERLICHT, une installation lumineuse spectaculaire qui a attiré plus de 30 000 visiteurs en seulement trois nuits!