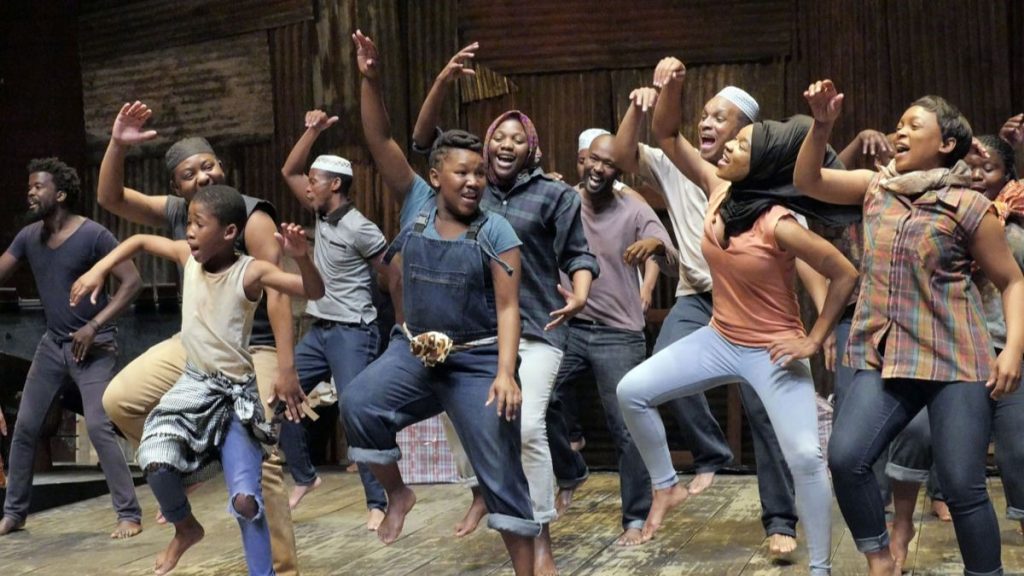 Mandela Brings The Kingdom Choir and Isango Ensemble to Toronto
Opening today, TO Live's Mandela exhibit honours the South African freedom fighter's life and the movement that formed around him. Visitors can follow Mandela into hiding, join him inside a replica of the prison cell that was his home for 18 years, and then experience the bittersweet joy of his release, after 27 long years of imprisonment. Don't miss London's The Kingdom Choir on November 5-6, best known for their show-stopping performance at the Royal Wedding of Prince Harry and Meghan Markle. On November 13-18, award-winning South African theatre company Isango Ensemble presents A Man of Good Hope, based on the true story of Asad, an eight-year-old street-smart survivor escaping the ravages of civil war.
***
The Kingdom Choir et l'ensemble Isango réunis pour l'exposition Mandela à Toronto

TO Live inaugure aujourd'hui l'exposition Mandela qui honore la vie du combattant sud-africain de la liberté et le mouvement qui s'est formé autour de lui. Les visiteurs pourront accompagner Mandela dans la clandestinité, le rejoindre à l'intérieur d'une reproduction de la cellule de la prison où il a vécu pendant 18 ans, puis faire l'expérience de la joie douce-amère qui a suivi sa libération après 27 longues années d'emprisonnement. Les 5 et 6 novembre, ne manquez pas le Kingdom Choir de Londres, le chœur qui s'est fait connaître en donnant une prestation spectaculaire lors du mariage royal du prince Harry et de Meghan Markle. Du 13 au 18 novembre, la compagnie de théâtre sud-africaine primée Isango Ensemble présente A Man of Good Hope, une pièce basée sur l'histoire vraie d'Asad, un survivant de la rue de huit ans qui échappe aux ravages de la guerre civile.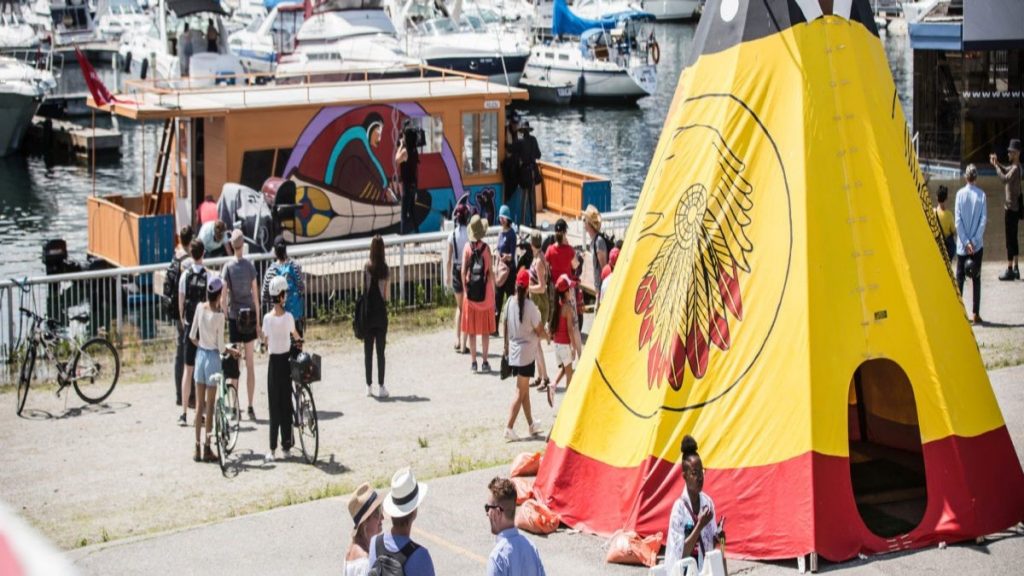 On Now: The Toronto Biennial

The inaugural edition of the Toronto Biennial continues with talks, workshops and performances across the city. Live theatrical performances take place each week as part of Antarctica, an installation that draws on the shared language of speculative fiction and political activism where the next generation of racialized activists offers insights into a future radically altered by climate change. On October 11, join Iñupiaq artist AKU-MATU as she brings you to the Arctic through humour, rap, costumes and unique characters. Don't miss the last Open Studio session on October 12, part of an evolving art installation and Indigenous interpretive learning centre created in partnership with Elder Duke Redbird. The Biennial's 72-day run ends on December 1.
***
En cours : la biennale de Toronto

La première édition de la Toronto Biennial se poursuit avec des causeries, des ateliers et des performances aux quatre coins de Toronto. Des spectacles de théâtre ont lieu chaque semaine dans le cadre d'Antarctica, une installation qui s'inspire de la langue commune de la fiction spéculative et de l'activisme politique dont se sert la prochaine génération d'activistes racialisés pour offrir des perspectives sur un avenir radicalement transformé par les changements climatiques. Le 11 octobre, avec l'artiste d'Iñupiaq AKU-MATU, partez vers l'Arctique en humour et en rap, avec des costumes et des personnages uniques. Le 12 octobre, ne ratez pas la dernière séance d'Open Studio, qui fait partie d'une installation artistique en évolution et d'un centre d'interprétation et d'apprentissage autochtone créé en partenariat avec l'aîné Duke Redbird. Les 72 jours de la biennale se terminent le 1er décembre.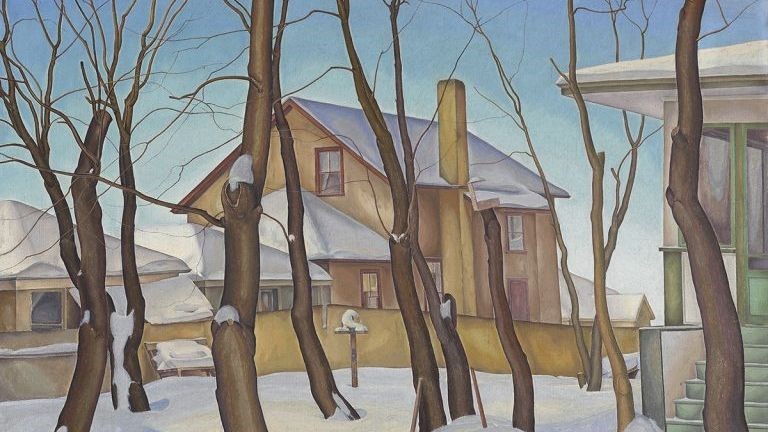 Into the Light: Lionel LeMoine FitzGerald at the McMichael

Opening on October 12 at the McMichael Canadian Art Collection, Into the Light: Lionel LeMoine FitzGerald examines the accomplishments and legacy of the Winnipeg artist, the last member to join the Group of Seven in 1932. Beloved for his sensitive and serene depictions of Manitoba, FitzGerald was the Group's only member to hail from western Canada. FitzGerald is often overshadowed by his better-known peers, but his extensive body of work and his contributions to Canadian art history and arts education deserve to be more widely celebrated. This exhibition brings to light more than 200 of the artist's paintings, drawings and prints.
***
Into the Light: dans la lumière de Lionel LeMoine FitzGerald à la McMichael

Le 12 octobre, la Collection McMichael d'art canadien inaugure Into the Light : Lionel LeMoine FitzGerald, une exposition qui lève le voile sur les réalisations et l'héritage de l'artiste de Winnipeg qui fut le dernier à se joindre au Groupe des Sept en 1932. FitzGerald, dont les représentations tendres et sereines du Manitoba étaient très appréciées, fut le seul membre du Groupe originaire de l'Ouest canadien. FitzGerald est souvent éclipsé par ses pairs plus connus, mais son œuvre considérable et ses contributions à l'histoire de l'art et à l'éducation artistique au Canada méritent d'être plus largement célébrées. Cette exposition met en lumière plus de 200 peintures, dessins et gravures de l'artiste.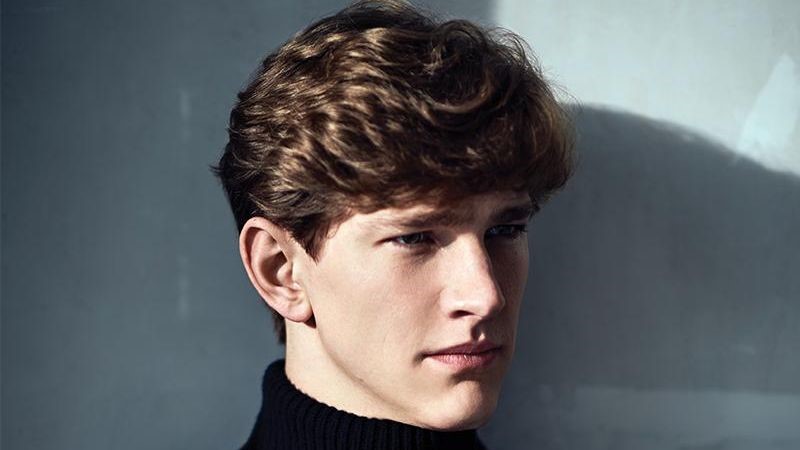 Virtuosi Festival Opens with Orpheus Chamber Orchestra and Jan Lisiecki

The Bader and Overton Virtuosi Festival opens on October 16 with a performance by the internationally acclaimed, Grammy Award-winning Orpheus Chamber Orchestra and Canadian superstar pianist Jan Lisiecki. The Orpheus is making its debut at the Isabel Bader Centre for the Performing Arts after playing conductorless to thousands of music lovers for over three decades. For the past 26 seasons, the centerpiece of each Orpheus season has been its concert series at New York's Carnegie Hall. Orpheus and Lisiecki will perform a program that includes a 2016 commission by Jessie Montgomery, Mendelssohn Piano Concerto No. 1, and Mendelssohn's virtuosic and sunny Italian Symphony.
***
Inauguration du festival Virtuosi avec l'orchestre de chambre Orpheus et Jan Lisiecki

Le 16 octobre, l'inauguration du Bader and Overton Virtuosi Festival sera marquée par un spectacle de la grande vedette Jan Lisecki, pianiste de renommée internationale, lauréat d'un prix Grammy et membre de l'Orpheus Chamber Orchestra. L'Orpheus fait ses débuts au Isabel Bader Centre for the Performing Arts après avoir joué sans chef d'orchestre devant des milliers de mélomanes pendant plus de trois décennies. Au cours des 26 dernières années, la pièce maîtresse de chaque saison d'Orpheus fut sa série de concerts au Carnegie Hall de New York. Orpheus et Lisiecki interpréteront un programme qui comprend une commande réalisée par Jessie Montgomery en 2016, le Concerto pour piano no 1 de Mendelssohn et la Symphonie italienne, une pièce magnifique et ensoleillée de Mendelssohn.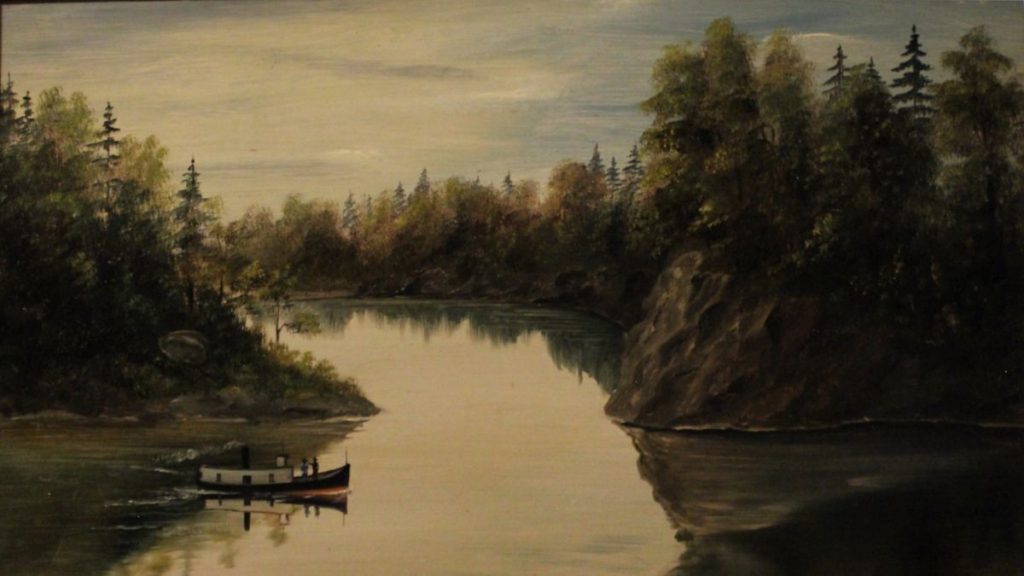 Douglas Family Art Centre Opens Its Doors with The Artists' Muse

The Douglas Family Art Centre, a new exhibition centre and gallery in Kenora, opens its doors on October 20. Its inaugural exhibition The Artists' Muse celebrates artists from the region of Lake of The Woods. As part of the juried selection of artworks for the exhibit, artists were asked to create a piece expressing the source of their inspiration, sharing their Muse, and provide a peek into what moves their thinking, emotions, and spirits. By inviting the artistic talent of the 14 First Nations and five communities within the five hundred kilometre region of Lake of the Woods, this exhibition shares and celebrates the spirit of the people here.
***
The Artists' Muse pour marquer l'inauguration du Douglas Family Art Centre

Le Douglas Family Art Centre, nouveau centre d'exposition et nouvelle galerie à Kenora, ouvre ses portes le 20 octobre. L'exposition inaugurale The Artists' Muse célèbre des artistes de la région du Lac des Bois. Dans le cadre de la sélection d'œuvres par concours pour l'exposition, les artistes ont été invités à créer une pièce pour partager leur source d'inspiration (dévoilant ainsi leur muse) et de fournir un aperçu de ce qui stimule leur réflexion, leurs émotions et leur esprit. L'exposition, qui a sollicité les talents artistiques des membres des quatorze Premières nations et des cinq collectivités de la région de cinq cents kilomètres du Lac des Bois, partage et célèbre l'esprit des gens de la place.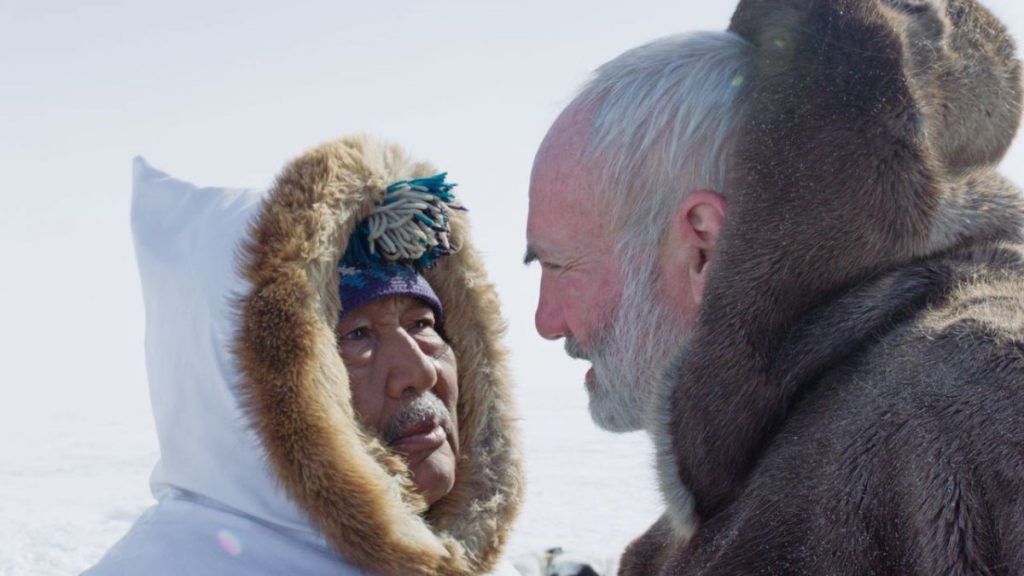 ImagineNATIVE: The Best in Indigenous Film in Toronto

See the best in Indigenous film at the 20th imagineNATIVE Film + Media Arts Festival, taking place on October 22-27. The Festival opens with a screening of One Day in the Life of Noah Piugattuk by renowned Inuit filmmaker Zacharias Kunuk. Don't miss the Toronto premiere of Vai, a highly anticipated film written and directed by a sisterhood of Pacific filmmakers, and shot on location in seven Pacific countries. The Festival will also host the Canadian premiere of Dark Place, a collection of short films from five Indigenous filmmakers from Australia, a horror program full of revenge, insomnia, supernatural forces, water zombies, land zombies and comedy. Other highlights include 12 shorts programs, 6 Special Presentations, and the Audio Works program, featuring 14 radio, podcast and sound pieces.
***
ImagineNATIVE : le meilleur du cinéma autochtone à Toronto

Voyez le meilleur des films autochtones à la 20e édition du festival imagineNATIVE Film + Media Arts Festival qui aura lieu du 22 au 27 octobre. La projection de One Day in the Life of Noah Piugattuk de Zacharias Kunuk, cinéaste inuit renommé, ouvre le festival. Ne manquez pas la première torontoise de Vai, un film très attendu écrit et réalisé par une sororité de réalisatrices du Pacifique, tourné sur place dans sept pays du Pacifique. Le festival sera également l'hôte de la première de Dark Place, une collection de courts métrages réalisés par cinq cinéastes autochtones d'Australie, un programme rempli de vengeance, d'insomnie, de forces surnaturelles, de zombies aquatiques, de zombies terrestres et de comédie. Parmi d'autres moments forts, mentionnons 12 programmes de courts métrages, 6 présentations spéciales et le programme Audio Works, qui comprend 14 pièces radiophoniques et sonores, et des balados.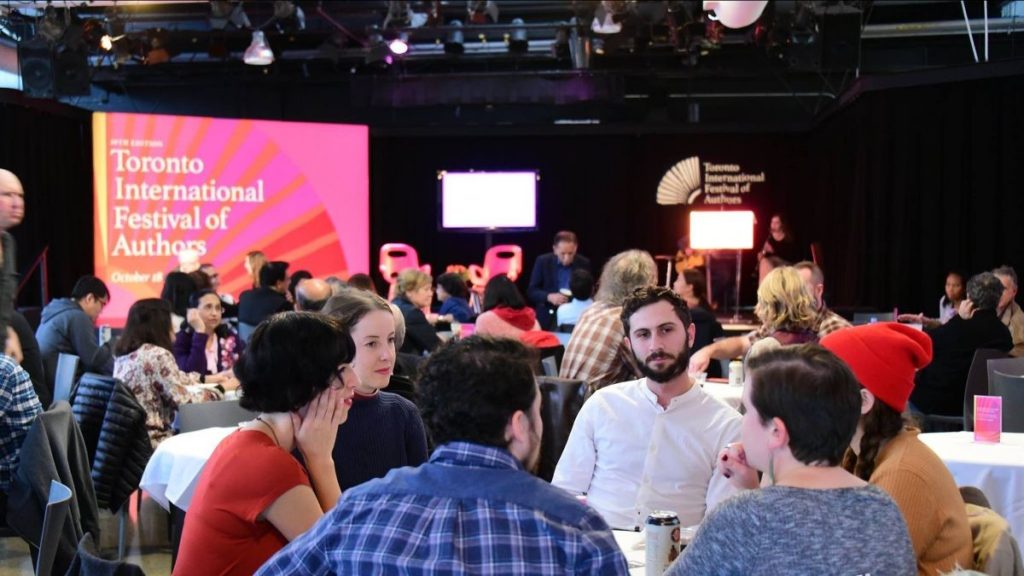 The 40th Anniversary Edition of Toronto International Festival of Authors

Canada's largest and longest-running festival of words and ideas is back! As part of its 40th anniversary edition, taking place on October 24-November 3, the Toronto International Festival of Authors brings together more than 200 participants from over 30 countries for 60+ events, including panel discussions, one-on-one interviews, readings, anniversary parties, book signings, theatrical and musical presentations and more. This year, TIFA is returning to Toronto's Union Station for three free events, and has partnered with the Toronto Public Library and Library Archives Canada on a new archival podcast series titled Writers Off the Page: 40 Years of TIFA. The Harbourfront Centre will host a special exhibition looking back at the festival's long history.

Running until November, TIFA's annual Lit On Tour is bringing the world's most exciting contemporary writers to 15 communities across Ontario. Next up? Bayfield (October 20), Midland (October 22) and Woodstock (October 25).
***
Quarantième édition anniversaire du Toronto International Festival of Authors

C'est le retour du plus grand et plus ancien festival de mots et d'idées au Canada! Du 24 octobre au 3 novembre, dans le cadre de son édition du 40e anniversaire, le Toronto International Festival of Authors rassemble plus de 200 participants provenant de plus de 30 pays pour participer à plus de 60 activités, y compris des tables rondes, des entretiens en tête-à-tête, des lectures, des fêtes d'anniversaire, des séances de dédicaces, des spectacles de théâtre et de musique, et plus. Cette année, le TIFA revient à la gare Union de Toronto pour trois événements gratuits. Le festival s'est associé à la Bibliothèque publique de Toronto et à Bibliothèque et Archives Canada pour produire une nouvelle série de balados d'archives intitulée Writers Off the Page : 40 Years of TIFA. Le centre Harbourfront sera l'hôte d'une exposition spéciale, une rétrospective de la longue histoire du festival.

Jusqu'en novembre, des écrivains contemporains parmi les plus passionnants au monde participent à la tournée annuelle Lit On Tour de la TIFA dans 15 collectivités de l'Ontario. Prochaines étapes : Bayfield (20 octobre), Midland (22 octobre) et Woodstock (25 octobre).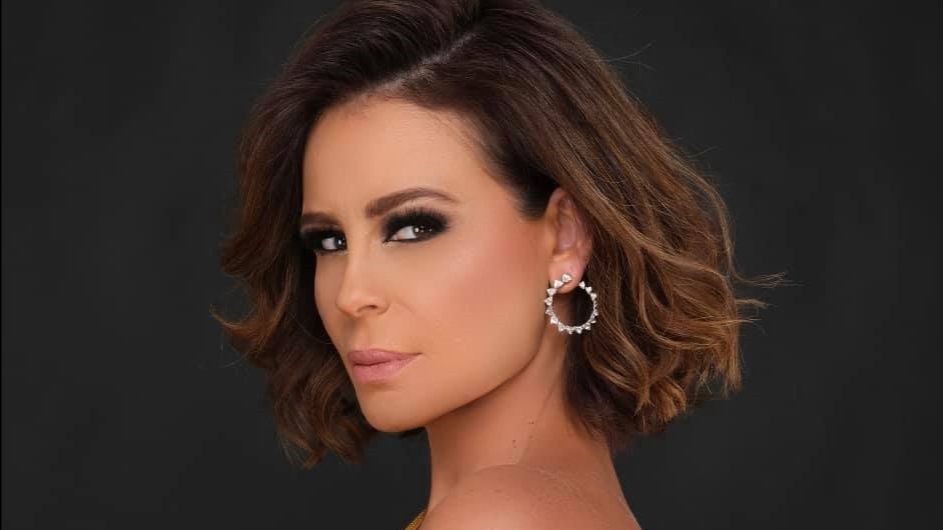 Festival of Arabic Music & Arts: Carole Samaha at the Living Arts Centre

On October 25, the Festival of Arabic Music & Arts opens with an ethereal performance by Carole Samaha at Mississauga's Living Arts Centre. Starting her career with Drama Theater in Beirut, Samaha took on leading roles at the Mansour Rahbani Musical Theater with the country's most renowned actors and starred in more than five soap operas. She has since pursued a solo career as a pop singer. Her repertoire reflects the culmination of a rich journey of arts and culture in Lebanon. Her performance will bring us face to face with civilizations of the Phoenicians, Assyrians, Greeks, Romans and modern-day Lebanon in Baalbek, Beit Ed-Dine and Byblos.
***
Festival of Arabic Music & Arts : Carole Samaha au Living Arts Centre

Le 25 octobre, le Festival of Arabic Music & Arts s'ouvre sur une performance éthérée de Carole Samaha au Living Arts Centre de Mississauga. Samaha, qui a entrepris sa carrière au Drama Theater de Beyrouth, a interprété des rôles principaux au théâtre musical Mansour Rahbani auprès des comédiens les plus réputés au pays; elle a aussi joué dans plus de cinq séries télévisées. Depuis, elle a poursuivi une carrière solo en tant que chanteuse pop. Son répertoire reflète l'aboutissement du riche chemin parcouru par les arts et la culture au Liban. Son spectacle nous mettra face à face avec les civilisations des Phéniciens, des Assyriens, des Grecs, des Romains et du Liban d'aujourd'hui à Baalbek, Beit Ed-Dine et Byblos.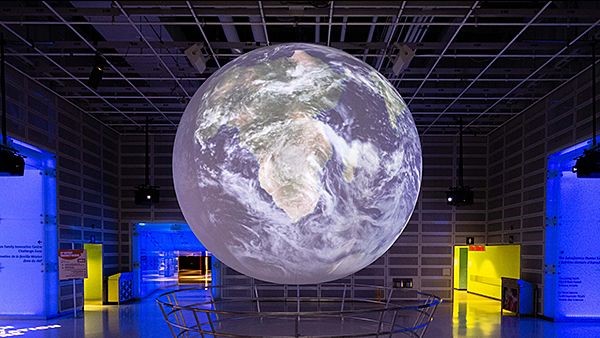 Death of the Earth and Life of the Sun at the Ontario Science Centre

Visit the Ontario Science Centre before the end of the year to experience a massive multimedia work by Canadian contemporary artist Director X, renowned director/producer of popular music videos and feature films. Displayed on a giant sphere, Life of the Earth is a reflection on humanity, environmental destruction and the planet's sixth and current mass extinction of plant and animal life. Death of the Sun, which premiered at Nuit Blanche 2016, is a meditation on human mortality and our place in the universe, portraying the death of the star that sustains us.
***
Décès de la Terre et du soleil au Centre des sciences de l'Ontario

Avant la fin de l'année, visitez le Centre des sciences de l'Ontario pour faire l'expérience de l'immense œuvre multimédia de l'artiste contemporain canadien, Director X, réalisateur et producteur reconnu de vidéoclips et de longs métrages populaires. Projetée sur une sphère géante, Life of the Earth est une réflexion sur l'humanité, la destruction de l'environnement et la sixième (et actuelle) extinction de masse de la vie végétale et animale sur la planète. Death of the Sun, créée à Nuit Blanche 2016, est une méditation sur la mortalité humaine et notre place dans l'univers, dépeignant la mort de l'étoile qui nous alimente.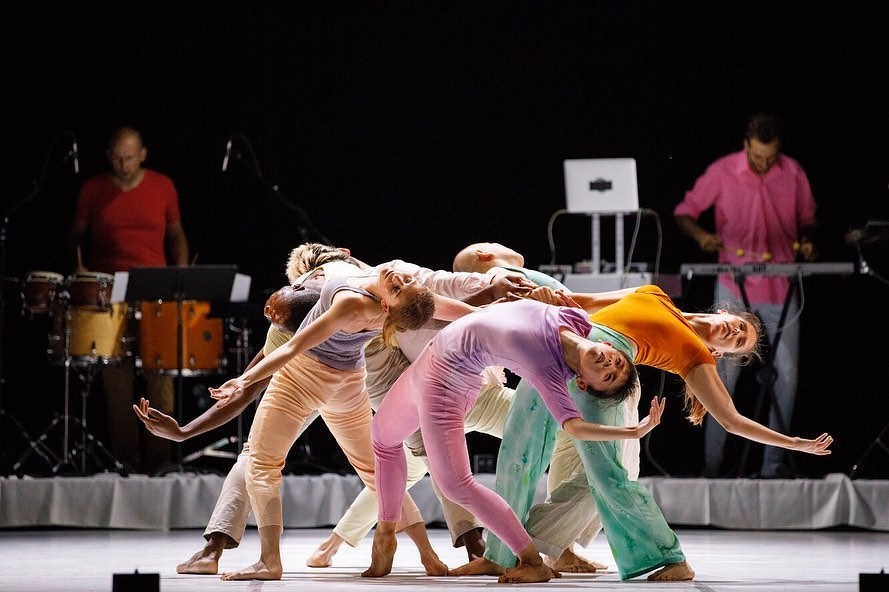 Scenes from Fall For Dance North

Fall for Dance North closed Saturday, October 5th after nine days and nights of incredible dance works! Audiences experienced a striking line-up of 12 works from 11 of the world's most innovative dance companies across three unique programs at Meridian Hall and Ryerson Theatre, with a special focus on international Indigenous artists. Free programming for the public was at Union Station all week and presenter showcases filled the weekend.
***
Images de Fall for Dance North

Fall for Dance North a pris fin le samedi 5 octobre après neuf jours et neuf nuits de chorégraphies renversantes! Les spectateurs ont eu droit à une programmation exceptionnelle de 12 pièces, créées par 11 compagnies de danse parmi les plus innovantes au monde, présentées dans le cadre de trois programmes uniques à la salle Meridian et au théâtre Ryerson avec un accent tout spécial mis sur les artistes autochtones internationaux. La programmation sans frais avait lieu toute la semaine à la gare Union et les vitrines des présentateurs remplissaient les week-ends.