OCAF Turns 20
The upcoming year marks OCAF's 20th anniversary! Since 1999, OCAF has funded over 670 events in over 100 different communities. OCAF-funded events have attracted over 61 million visitors, earning $228 million in earned revenue. Watch this space for a look back at some of our most memorable events. Can you guess the subject of our first flashback? Hint: On display in 1999, this traveling exhibition featured art from the third millennium BCE.
Check out this OCAF YouTube playlist which includes What is Culture Without a Crowd?, OCAF Testimonials, and OCAF Profiles – The Arranger.
***
Le FMCO fête ses 20 ans
Le FMCO célébrera son 20e anniversaire l'année prochaine! Depuis 1999, le Fonds a financé plus de 670 manifestations dans plus de 100 communautés différentes. Les événements financés par le FMCO ont attiré plus de 61 millions de visiteurs, récoltant des recettes de 228 millions $. Consultez régulièrement nos billets pour revivre quelques manifestations mémorables. Devinez quel est le sujet de notre premier retour en arrière. Indice : en vedette en 1999, cette exposition itinérante présentait des créations datant du troisième millénaire av. J.-C.
Voyez la liste de lecture YouTube du FMCO qui comprend Sans le public, la culture a-t-elle un sens?, des Témoignages sur le FMCO et des Profils du FMCO, comme The Arranger.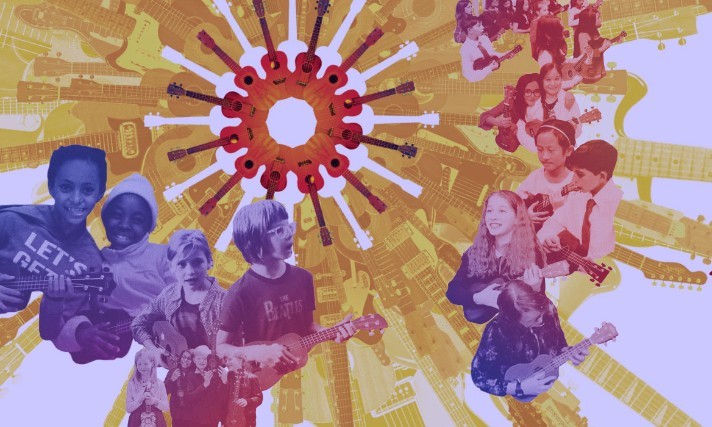 Luminato's Instruments of Happiness and Le Grand Continental
Luminato's just around the corner! This year's edition features two spectacular free events with hundreds of performers. On June 16, Brookfield Place hosts Instruments of Happiness, a lively, rockin' tribute to George Harrison. Led by Montreal virtuoso Tim Brady, the show features 100 electric guitars and hundreds of ukuleles. On June 22-24, enjoy the world-renowned dance extravaganza Le Grand Continental at Nathan Phillips Square. See hundreds of local dance-lovers perform a line-dancing inspired contemporary dance choreographed by Montreal's Sylvain Émard. Since its debut in 2009, the show has traveled the world, with performances in Mexico City, New York, South Korea, and New Zealand.
***
Instruments of Happiness et Le Grand Continental de Luminato
Luminato, c'est pour bientôt! Cette année, deux événements spectaculaires dans lesquels s'investissent des centaines d'interprètes sont présentés sans frais. Le 16 juin aura lieu à Brookfield Place Instruments of Happiness, un pétillant concert rock en hommage à George Harrison. Mené par le virtuose montréalais Tim Brady, le spectacle comprend 100 guitares électriques et des centaines de ukulélés. Du 22 au 24 juin, ne manquez pas Le Grand Continental, l'excentrique spectacle de danse de renommée mondiale, au Nathan Phillips Square. Voyez des centaines d'amoureux du mouvement interpréter une danse en ligne créée par Sylvain Émard, chorégraphe de danse contemporaine. Depuis sa création en 2009, le spectacle a voyagé partout dans le monde. Des représentations ont eu lieu à Mexico, à New York, en Corée du Sud et en Nouvelle-Zélande.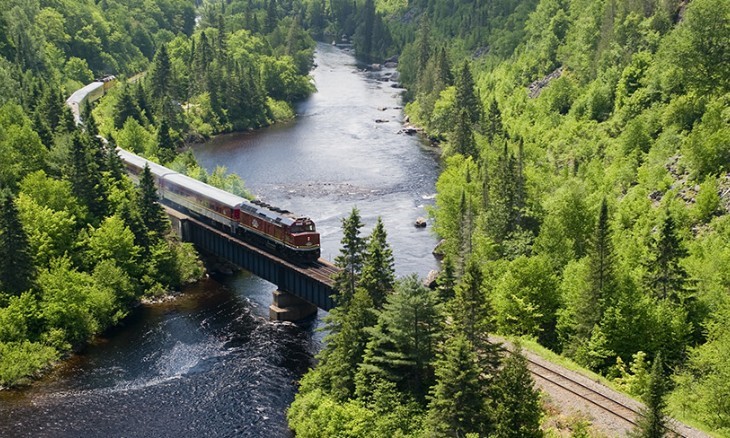 WTF is Happening in Sault Ste. Marie
The WTF Festival takes over Sault Ste. Marie over the weekend of June 7-9! The Festival features some of the biggest names in Canadian entertainment, with a headlining show by comedy legend Russel Peters. Visitors will get a chance to experience a totally unique interactive theatre show aboard the Murder on the Agawa Express, a 'who dunnit murder mystery' that winds through the Northern Ontario landscape. Expect a wild weekend of belly laughs in beautiful Sault Ste. Marie!
Get your tickets here.
***
Mais que se passe-t-il donc à Sault Ste. Marie?
Le week-end du 7 au 9 juin, Sault Ste. Marie est prise d'assaut par le WTF Festival! Le festival met en vedette plusieurs grands noms du secteur du divertissement au Canada, avec en tête d'affiche un spectacle de Russel Peters, humoriste légendaire. Avec Murder on the Agawa Express, les spectateurs pourront s'immerger dans un spectacle théâtral tout à fait unique : un meurtre et mystère à résoudre à bord d'un train parcourant les paysages du nord de l'Ontario. Attendez-vous à rire à gorge déployée pendant une folle fin de semaine à Sault Ste. Marie!
Procurez-vous vos billets ici.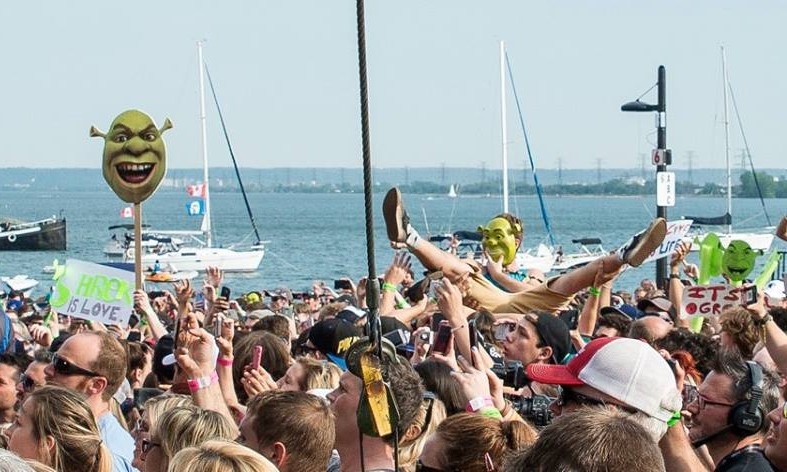 The Sound of Music Takes Over Burlington
Burlington's premiere summer event is back! The Sound of Music Festival will take over the downtown and waterfront for nine days of music, dance, and carnival rides. This year's edition opens with a two-day kick off weekend at Spencer Smith Park on June 9-10. On Saturday, catch performances by the All-American Rejects, Simple Plan, Sublime with Rome, Everclear, Tonic – and more! Sunday features another stacked line-up with Emerson Drive, Chad Brownlee, Lee Brice and Kip Moore. Did you know? Founded in 1980 as a marching band parade, Sound of Music has since become Canada's largest free music festival.
Grab opening weekend tickets here.
***
Burlington vibre au son de la musique
Le plus important festival à Burlington est de retour! Pendant neuf jours, le festival Sound of Music remplira le centre-ville et le secteur riverain de musique, de danse et de tours de manège. Cette année, les festivités seront lancées lors du week-end des 9 et 10 juin au parc Spencer Smith. Le samedi, voyez les spectacles d'All-American Rejects, Simple Plan, Sublime with Rome, Everclear, Tonic — et plus! La journée du dimanche sera tout aussi remplie avec Emerson Drive, Chad Brownlee, Lee Brice et Kip Moore. Saviez-vous que… à sa fondation en 1980, le festival était une parade de fanfares marchantes? Depuis, Sound of Music est devenu le plus grand festival de musique ouvert au Canada.
Pour des places au week-end inaugural, cliquez ici.