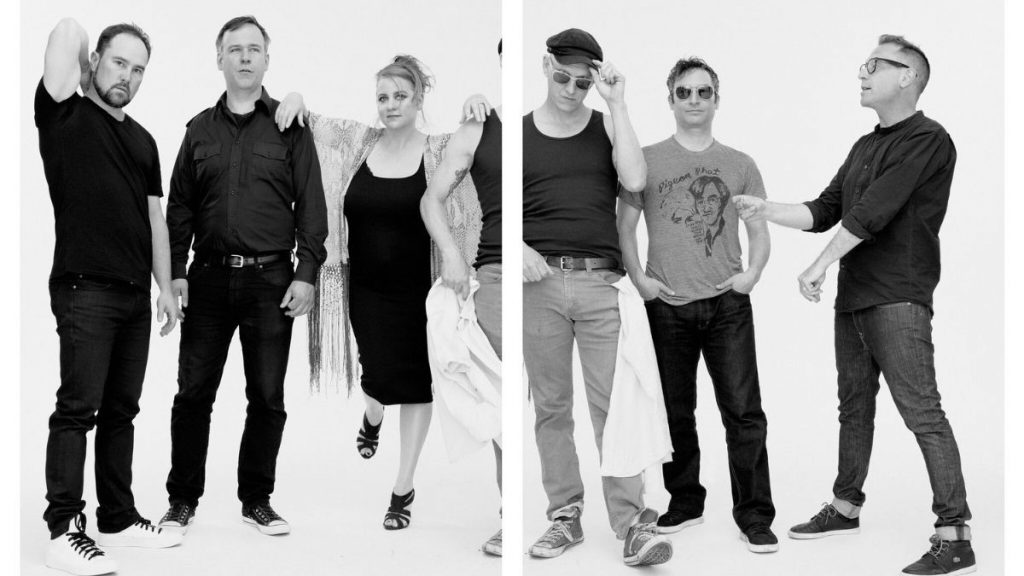 Glowfair Lights Up Ottawa's Streets

On June 14-15, enjoy ten city blocks of music, art, fitness and fun at Ottawa's Glowfair Festival! This year's Main Stage headliners include Land of Talk, Milk & Bone, Stars, and Cœur de pirate. Fitness fanatics can sign up for a one-of-a-kind spin class with blacklights, body painting and drag performances. The popular Silent Disco Party will feature three DJs spinning Top 40 dance hits, throwback tunes and hip-hop beats. Other highlights include an immersive LED dance experience, live visual and street art, a pop-up Rainbow roller rink and a fun-filled Kid Zone.
***
Le festival Glowfair illumine les rues d'Ottawa

Les 14 et 15 juin, sur dix pâtés de maisons, une grande fête de musique et d'art, de forme physique et de plaisir vous attend au Glowfair Festival! Les vedettes de la scène principale comprennent Land of Talk, Milk & Bone, Stars et Cœur de pirate. Les fanatiques de forme physique peuvent s'inscrire à un cours de cardiovélo. Lumières noires, peinture corporelle et spectacles de travestis sont aussi au rendez-vous. La Silent Disco Party mettra à l'honneur trois DJ qui feront tourner 40 succès de danse, des chansons indémodables et des rythmes hip-hop. Une expérience de danse LED immersive, des arts visuels en direct, des spectacles de rue, une piste éphémère de patinage à roulettes et une zone d'amusement garanti pour les enfants sont parmi les autres moments forts.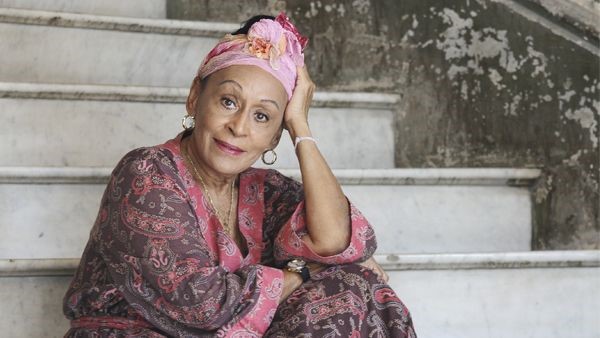 Ottawa Jazz Fest Celebrates Women in Music

This year the Ottawa Jazz Fest is celebrating women's contribution to music. On headlining duties? Singer-songwriters Norah Jones and Judith Hill, Cuban legend Omara Portuondo, The Roots, Chicago, Brad Mehldau, Terri Lynne Carrington and Lee Fields. On the National Arts Centre stage, catch award-winning jazz singers Cécile McLorin Salvant and Cyrille Aimée, Juno-winning composer Christine Jensen and Canadian pianist Kris Davis. Ottawa Jazz Fest runs from June 21 to July 1. Click here to read more about the Festival's multi-year commitment to gender parity.
***
Une célébration des femmes au Festival de jazz d'Ottawa

Cette année, le Festival de jazz d'Ottawa célèbre la contribution des femmes à la musique. Qui en sont les têtes d'affiche? Les autrices-compositrices Norah Jones et Judith Hill, la légende cubaine Omara Portuondo, The Roots, Chicago, Brad Mehldau, Terri Lynne Carrington et Lee Fields. Les talents des chanteuses de jazz primées Cécile McLorin Salvant et Cyrille Aimée, de la compositrice lauréate d'un Juno Christine Jensen et de la pianiste canadienne Kris Davis brilleront sur la scène du Centre national des Arts. Le Festival de jazz d'Ottawa se déroule du 21 juin au 1er juillet. Cliquez ici pour en savoir plus sur l'engagement pluriannuel du festival envers la parité des sexes.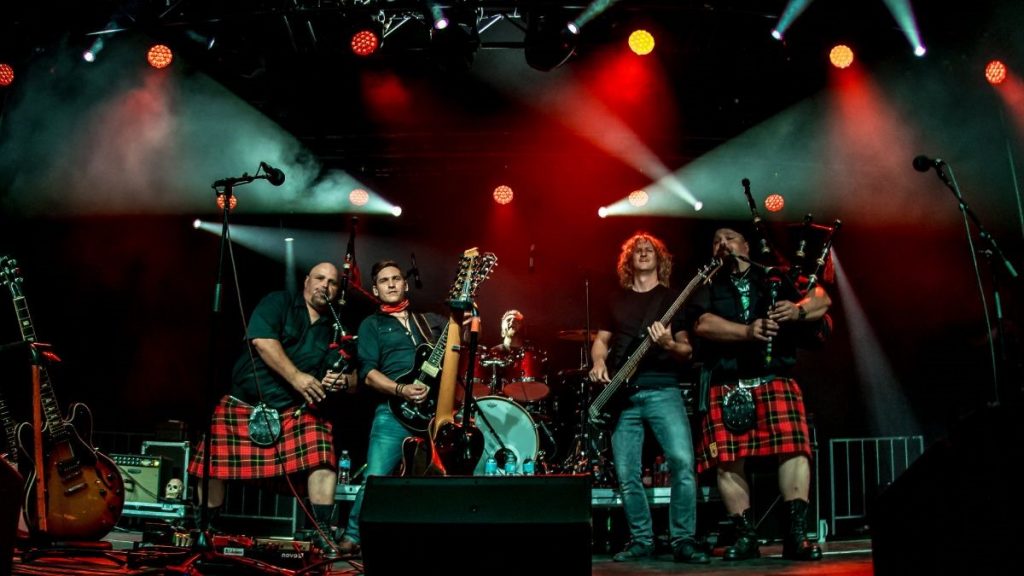 Reels, Pipe and Drums in Kingsville

On June 22, the Highland Games return to the Town of Kingsville for the first time since 1987. The popular celebration of Scottish and Celtic culture features competitions in highland dance, caber toss, pipe and drums. The day kicks off with a spectacular mass band and dance exhibition as part of the opening ceremonies and parade. Watch local Mayors compete in the Haggis Hurl, a Scottish sport involving the hurling of a haggis from atop a platform (usually a whisky barrel). Other activities include sheep herding demonstrations, a Kilt Charity Run and an evening ceilidh with The Mudmen.

Did you know? Highland Dancing is excellent exercise: a typical six-step Highland Fling features 192 vertical jumps. In previous centuries, Scottish regiments used these dances to keep troops in shape!
***
Quadrilles, cornemuses et tambours à Kingsville

Le 22 juin, les Highland Games reviennent à Kingsville pour la première fois depuis 1987. La célébration populaire de la culture écossaise et celtique comprend des concours de danse traditionnelle écossaise, de lancers de tronc, de cornemuse et de tambours. En début de journée, un spectaculaire concert de musique militaire avec danse égaiera les cérémonies d'ouverture et le défilé. Voyez les maires locaux participer à la compétition du Haggis Hurl, un sport écossais qui consiste à lancer un haggis du haut d'une estrade (souvent un tonneau de whisky). Des démonstrations de rassemblement de moutons, un concours de kilt de bienfaisance et une soirée dansante avec The Mudmen font partie de la programmation.

Saviez-vous que… la danse écossaise est un excellent exercice? Une danse Highlang Fling typique comprend 192 sauts verticaux. Dans les siècles précédents, les soldats des régiments écossais s'en servaient pour se garder en forme!
***
Supercrawl Presents The National

On June 22, Supercrawl is teaming up with Collective Concerts to present a special ticketed event featuring The National with special guests Alvvays, Hayden, Jennifer Castle and Hannah Georgas at Pier 8 in Hamilton. The festival's 11th edition will take place on September 13-15 with Bahamas, Buffy Sainte-Marie, Bettye LaVette, Stars, Fateh and Hamilton Blues All-Stars. Click here for the full lineup.
***
Supercrawl présente The National

Le 22 juin, Supercrawl s'associe aux Collective Concerts pour présenter un événement spécial avec billet avec en vedette The National en compagnie d'Alvvays, Hayden, Jennifer Castle et Hannah Georgas à la Pier 8 à Hamilton. La 11e édition du festival aura lieu du 13 au 15 septembre avec Bahamas, Buffy Sainte-Marie, Bettye LaVette, Stars, Fateh et Hamilton Blues All-Stars. Cliquez ici pour la programmation complète.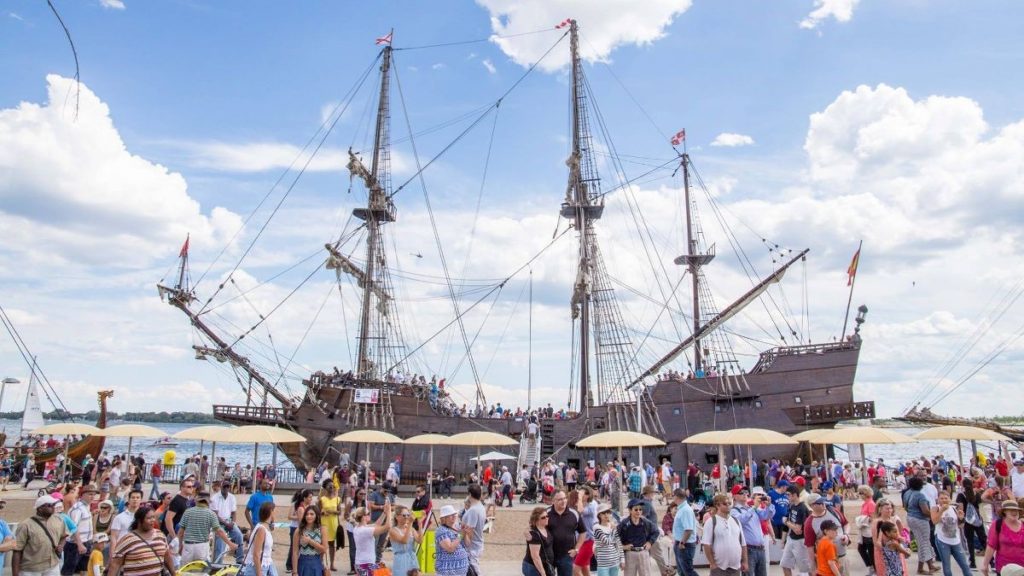 Tall Ships Return to Toronto on Canada Day

The tall ships are back! Toronto is the launch port for the 2019 Tall Ships Challenge Great Lakes Series. Visit the Redpath Waterfront Festival on Canada Day weekend to catch a glimpse of these majestic, seafaring beauties. From June 29 until July 1, more than a dozen ships will be docked from Bathurst to Bay and open for deck tours. See if you have what it takes to be a tall ship crew member at the Ship Shape Obstacle Course, a festival favourite from 2016. Visit the Maritime Market for one-of-a-kind nautical items, enjoy some sea shanties, and get your fill of oysters.
***
Les grands voiliers de retour à Toronto pour la fête du Canada

Les grands voiliers reviennent! En 2019, Toronto est le port de lancement de la série Tall Ships Challenge Great Lakes. Pendant le week-end de la fête du Canada, visitez le Redpath Waterfront Festival pour admirer ces majestueuses merveilles de la navigation maritime. Du 29 juin au 1er juillet, plus d'une douzaine de vaisseaux seront amarrés de Bathurst à Bay et les visiteurs pourront faire une tournée des ponts. Voyez si vous avez ce qu'il faut pour faire partie de l'équipage d'un grand voilier : participez à la course d'obstacles Ship Shape, une des activités populaires du festival depuis 2016. Visitez le Maritime Market pour dénicher des articles nautiques uniques, entendre des chansons de marins et faire le plein d'huîtres.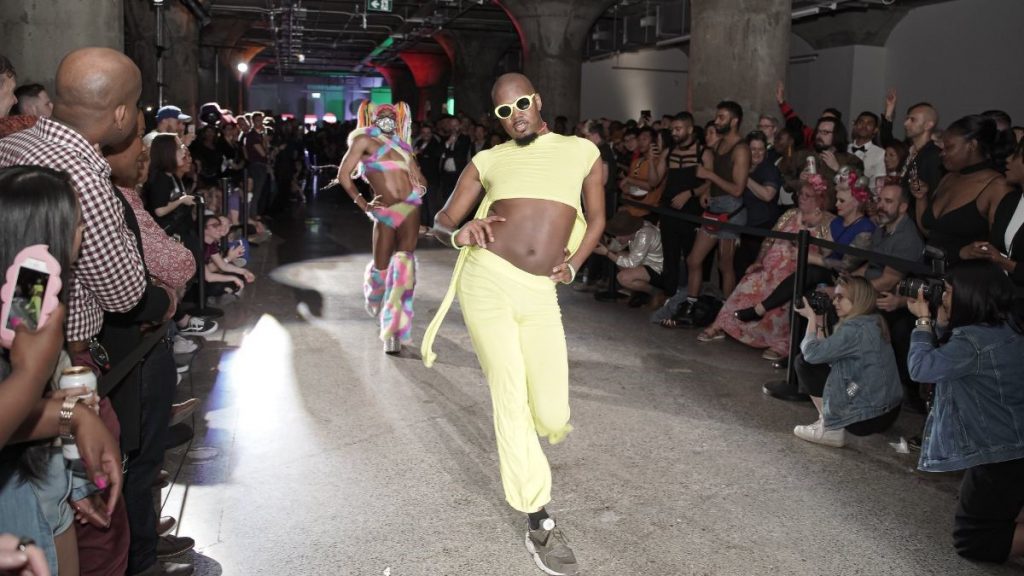 Pride Toronto: Drinks, Dancing and Drag

Pride Month is in full swing! This weekend, the Festival takes over ROM's Friday Night Live with Drag Artist Fisher Price and big room beats. On Saturday, catch the Nuit Rose Arcade, an art crawl of queer art and performance featuring more than 30 projects, parties and presentations. Finish off the weekend with a trip to Gibraltar Point for drinks, dancing and drag shows at the 'Til Sunset Island Party. The annual Pride Parade takes place on June 23, with author, actress and LGBTQ2+ icon Gigi Gorgeous at the helm as Grand Marshall. Stick around after the parade for performances by Brazilian and international drag sensation Pablo Vittar and R&B queen Diva Tweet.
***
Pride Toronto : boissons, danse et drag

Le mois de la fierté bat son plein! Ce week-end, le festival prend d'assaut le Friday Night Live du MRO avec l'artiste travesti Fisher Price et des rythmes percutants. Le samedi soir, ne manquez pas Nuit Rose Arcade, un festival de performance queer art comprenant plus de 30 projets, fêtes et présentations. Terminez votre fin de semaine au Gibraltar Point pour des consommations, de la danse et des spectacles de travestis dans le cadre de la 'Til Sunset Island Party. La Marche annuelle des fiertés a lieu le 23 juin. Gigi Gorgeous, autrice, comédienne et vedette de la communauté LGBTQ2+, ouvrira la marche. Tout de suite après, ne ratez pas les spectacles de la super-vedette brésilienne internationale de drag Pabllo Vittar, ainsi que de la reine du R&B Diva Tweet.
MORE NEWS FROM THE CULTURAL SECTOR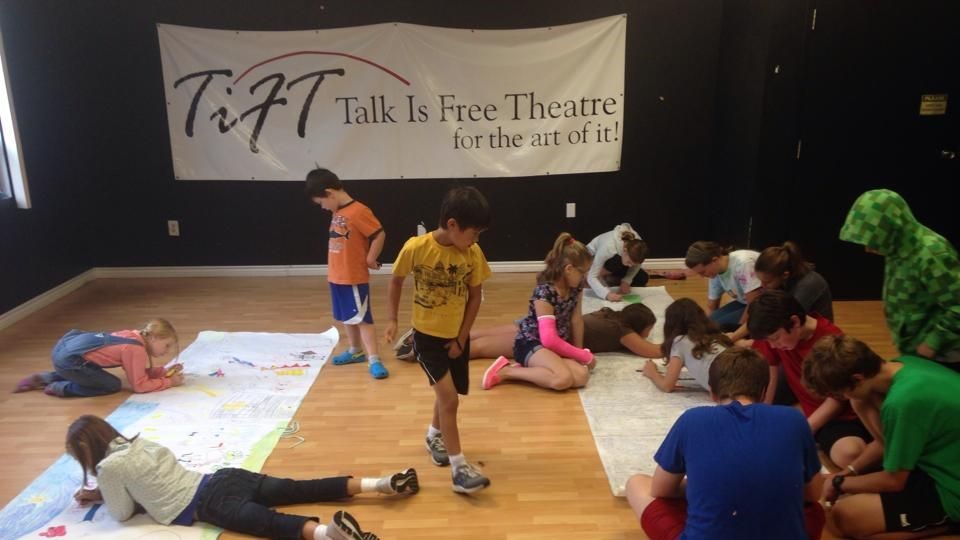 Talk Is Free Theatre Launches Action Research Project

Talk is Free Theatre is launching an innovative Action Research Project to examine issues faced by mid-career theatre professionals when they choose to become parents.
***
Talk Is Free Theatre lance un projet de recherche-action

Talk is Free Theatre met en avant un projet de recherche-action afin d'examiner les défis que doivent relever les artistes professionnels du théâtre en milieu de carrière quand vient le temps de fonder une famille.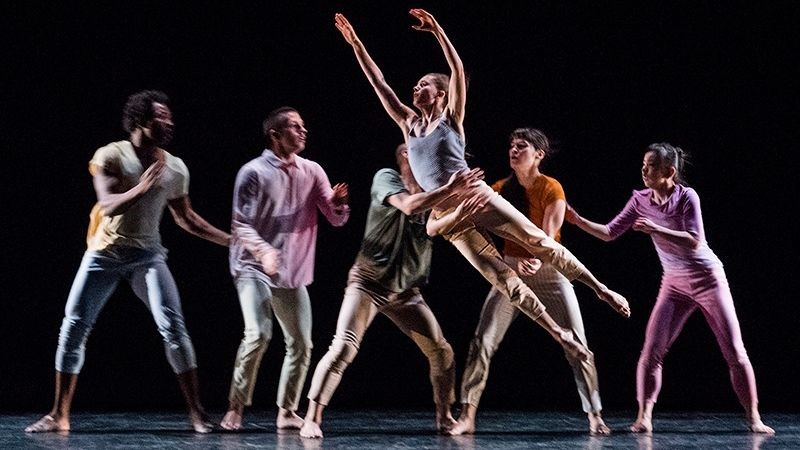 Fall for Dance North's 5th Anniversary Season

Toronto Dance Theatre returns to Fall for Dance North with a specially adapted version of GH 5.0 by Hanna Kiel. Stay tuned for the full season reveal on June 17.
***
Saison du 5e anniversaire de Fall for Dance North

Toronto Dance Theatre revient à Fall for Dance North avec une version spécialement adaptée de GH 5.0 d'Hanna Kiel. Une histoire à suivre lors du dévoilement de la programmation complète le 17 juin.