Greek Myths as Told by the Legendary Stephen Fry
The Shaw Festival presents the world premiere of Stephen Fry's Mythos, opening June 7/8/9 and running until July 15. Previews begin May 24. In this laugh-out-loud one-man show, Stephen Fry puts his own modern spin on ancient Greek tales about gods, heroes and men. The production is based on Fry's most recent book, Mythos: A Retelling of the Myths of Ancient Greece. Presented as a trilogy, Mythos takes the audience on a thousand-year journey, from the creation of the cosmos to the Trojan war. Don't miss a chance to see a master storyteller in action.
Buy your tickets here before they sell out!
***
Les mythes grecs racontés par le légendaire Stephen Fry
Le Festival Shaw présente les premières mondiales de Mythos de Stephen Fry, les 7, 8 et 9 juin puis jusqu'au 15 juillet. Les avant-premières commencent le 24 mai. Dans ce spectacle solo désopilant, Stephen Fry présente son interprétation moderne des contes de la Grèce antique qui traitent des dieux, des héros et des hommes. La production est basée sur le plus récent livre de Fry, Mythos : A Retelling of the Myths of Ancient Greece. Présentée sous forme de trilogie, Mythos entraîne les spectateurs dans un périple étalé sur mille ans, de la création du cosmos jusqu'à la guerre de Troie. Ne manquez pas cette chance de voir un maître raconteur en action.
Achetez vos billets ici avant qu'il ne soit trop tard!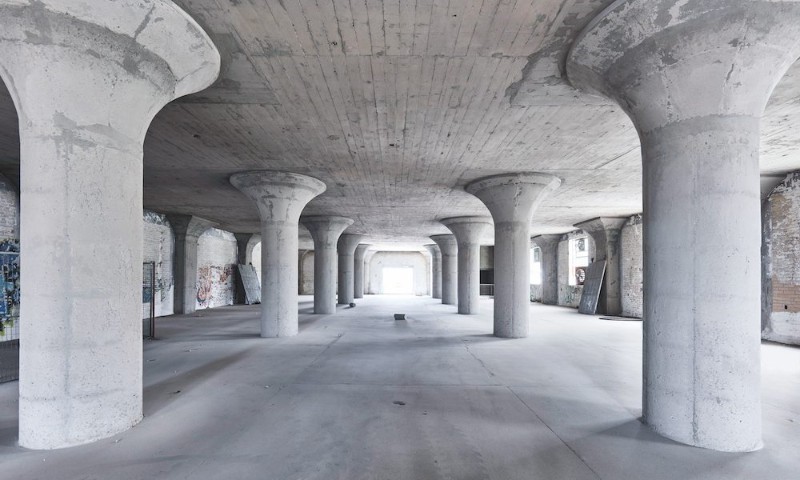 Doors Open Toronto Takes a Closer Look at Toronto's Film Scene
The 19th annual Doors Open Toronto is just around the corner! This year, visitors can explore over 130 of the city's most spectacular buildings. This year's theme "Film: The Great Romance" shines a light on Toronto's bustling film and television industry: its historic cinemas, film and TV studios, artist-run centres, buildings featured on screen – and more. For those looking for more than a peek, Doors Open also features free walking tours, a speaker series, film screenings and live music. Looking to learn more about the city's most exciting new public space? Sign up for The Bentway: Site Lines walking tour to get a behind-the-scenes look at segments still under development. Art fans will be delighted by a very special sneak preview of MOCA's new home, the iconic Tower Automotive Building. Stay tuned for more details about the OCAF-sponsored launch, now scheduled for September.
OCAF is proud to support the Ontario Heritage Trust's Doors Open Ontario – click here for more information.
***
Portes ouvertes Toronto: Regard approfondi sur la scène cinématographique torontoise
C'est bientôt la 19e édition des Portes ouvertes Toronto! Les visiteurs pourront explorer plus de 130 bâtiments spectaculaires de la ville. Le thème de cette année « Film : la grande romance » met en lumière l'industrie dynamique du film et de la télévision de Toronto avec, entre autres, ses cinémas historiques, ses studios de cinéma et de télévision, ses centres gérés par les artistes et ses édifices présentés à l'écran. Aux personnes qui veulent tout connaître sur le sujet, les Portes ouvertes proposent sans frais des visites à pied, une série de conférences, des projections de films et des concerts en direct. Vous voulez en savoir plus sur le nouvel espace le plus fascinant en ville? Inscrivez-vous à la visite à pied The Bentway : Site Lines pour une occasion unique de jeter un regard privilégié sur des sections de ce projet encore en élaboration. Les amateurs d'art seront ravis de découvrir en primeur le nouveau domicile du MOCA, l'emblématique Tower Automotive Building. Restez à l'affût des détails sur le lancement commandité par le FMCO qui doit avoir lieu en septembre.
Le FMCO est fier d'appuyer les Portes ouvertes Ontario présentées par la Fiducie du patrimoine ontarien. Cliquez ici pour en savoir plus.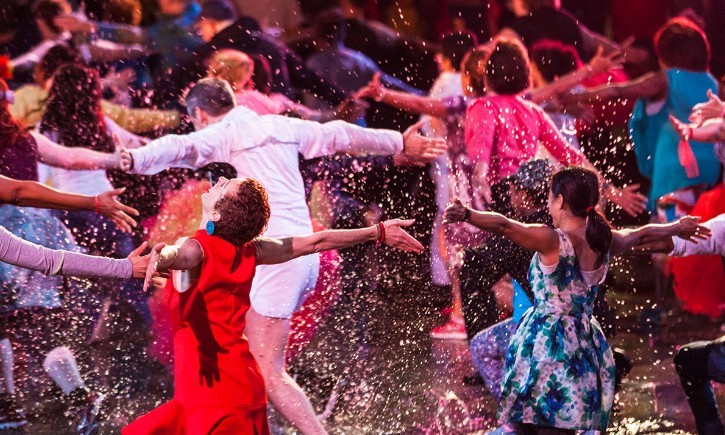 Luminato Lights Up Toronto's Public Spaces in June
Luminato is back! In this newsletter, we highlight two standouts from the festival's free programming. On June 16, Brookfield Place hosts Instruments of Happiness, a lively, rockin' tribute to George Harrison. This site-specific piece is led by Montreal virtuoso Tim Brady, whose work has been presented in shopping malls, old railway buildings and hockey arenas. With 100 electric guitars and hundreds of ukuleles, it promises to be a show of spectacular proportions! Want more? Don't miss the world-renowned dance extravaganza Le Grand Continental at Nathan Phillips Square. See hundreds of local dance-lovers perform a line-dancing inspired contemporary dance choreographed by Montreal's Sylvain Émard. Since its debut in 2009, the show has traveled the world, with performances in Mexico City, New York, South Korea, and New Zealand. This "rhythmic human kaleidoscope" is truly a sight to behold.
Click here to see full 2018 programming.
***
Luminato illumine les espaces publics de Toronto en juin
C'est le retour de Luminato! Dans le présent bulletin, nous faisons ressortir deux attractions extraordinaires de la programmation libre du festival. Le 16 juin aura lieu à Brookfield Place Instruments of Happiness, un pétillant concert rock en hommage à George Harrison. Cette œuvre contextuelle est menée par Tim Brady, un virtuose montréalais qui a déjà joué dans des centres commerciaux, de vieilles gares et des arénas. Avec 100 guitares électriques et des centaines de ukulélés, le spectacle prendra à coup sûr des proportions spectaculaires! Il vous en faut plus? Ne manquez pas Le Grand Continental, l'excentrique spectacle de danse de renommée mondiale, au Nathan Phillips Square. Voyez des centaines d'amoureux de la danse interpréter une danse en ligne créée par Sylvain Émard, chorégraphe de danse contemporaine. Depuis sa création en 2009, le spectacle a voyagé partout dans le monde. Des représentations ont eu lieu à Mexico, à New York, en Corée du Sud et en Nouvelle-Zélande. Ce « kaléidoscope humain et rythmé » est vraiment quelque chose à voir.
Cliquez ici pour voir toute la programmation de 2018.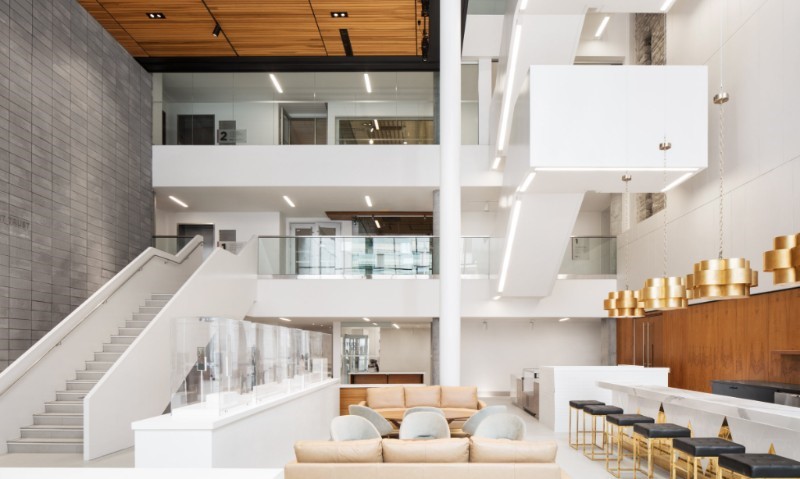 The New Ottawa Art Gallery Opens to the Public
April 27 marked the grand opening of the Ottawa Art Gallery's new home. The spacious $38-million facility gives visitors a chance to see more of the Firestone Collection of Canadian Art than ever before. Of its 1,600 works, only a few pieces of the collection could be displayed in the gallery's former location. The inaugural exhibit is a landmark retrospective on the region's multi-layered visual arts scene entitled Àdisòkàmagan — Nous connaître un peu nous-mêmes (we'll all become stories)'. With 193 artworks by 181 artists spanning a period of 6,500 years, the exhibit marks the "most extensive and multi-layered exploration of the region's art history and contemporary production to date". Named after its three identities, and organized around four recurring themes (bodies, bridges, maps and technology), the show promises a fascinating look at Ottawa's art scene.
OCAF will be supporting the Gallery's first major solo exhibition Karim Rashid: Cultural Shaping in the fall.
***
Ouverture de la nouvelle Galerie d'art d'Ottawa
Le 27 avril, la Galerie d'art d'Ottawa a ouvert les portes de son nouveau domicile au public. Grâce aux nouvelles installations spacieuses de 38 millions $, les visiteurs pourront découvrir bien des trésors méconnus de la collection Firestone d'art canadien. Auparavant, seules quelques-unes des 1 600 œuvres de la collection pouvaient être exposées dans l'ancien espace de la galerie. Le titre de l'exposition inaugurale, Àdisòkàmagan — Nous connaître un peu nous-mêmes (We'll All Become Stories), rend hommage aux trois peuples fondateurs de la région. Cette rétrospective remarquable met en lumière la création artistique multidimensionnelle de la région avec 193 œuvres réalisées par 181 artistes sur une période de 6 500 ans. C'est la plus grande exploration pluridimensionnelle jamais organisée sur l'histoire de l'art et la création artistique contemporaine d'Ottawa-Gatineau. L'exposition est organisée autour de quatre thèmes récurrents (corps, ponts, cartes routières et technologie). Elle jette un regard fascinant sur le milieu des arts visuels à Ottawa.
Cet automne, le FMCO soutiendra la première exposition individuelle majeure de la Galerie, Karim Rashid : Cultural Shaping.
____________________________________________________
More News from the Cultural Sector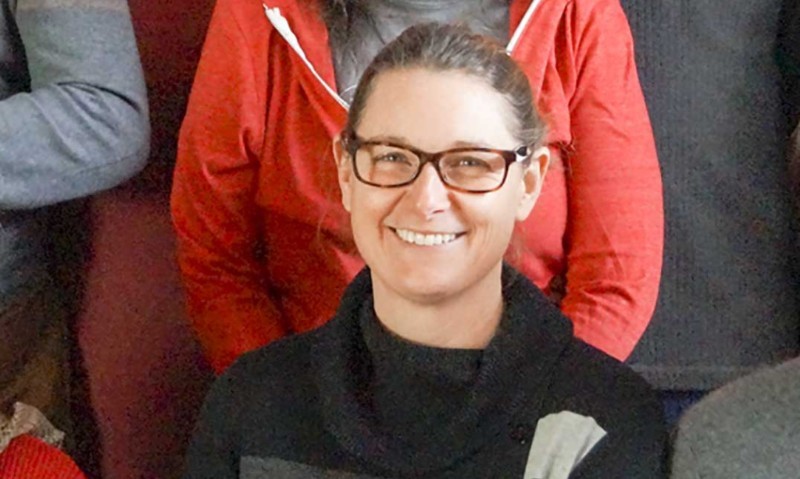 The Ontario Arts Council announces the appointment of Sophie Edwards as the new Northeastern Representative. Sophie is a visual artist, writer, curator and community organizer with more than 30 years of experience in the cultural development sector.
***
Le Conseil des arts de l'Ontario annonce la nomination de Sophie Edwards comme nouvelle représentante pour le Nord-Est. Artiste visuelle, écrivaine, commissaire et organisatrice communautaire, Sophie compte plus de 30 ans d'expérience dans le secteur du développement culturel.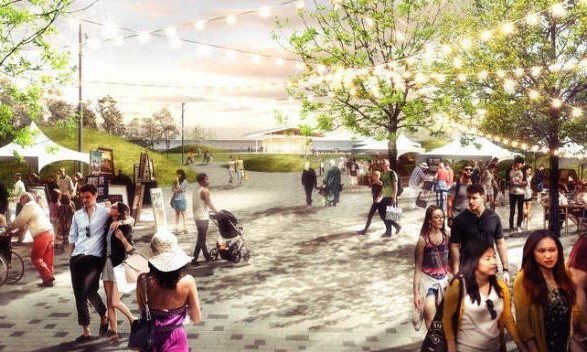 The province of Ontario unveils plans for the transformation of Ontario Place into Celebration Common, a vibrant multi-purpose waterfront park. The design makes space for large-scale festivals and events, an outdoor children's play area and a beach.
***
La province de l'Ontario dévoile la transformation d'Ontario Place en Place communale, un immense parc riverain dynamique et polyvalent. Le parc accueillera des festivals et des événements d'envergure, offrira une aire de jeux extérieure pour les enfants et une plage.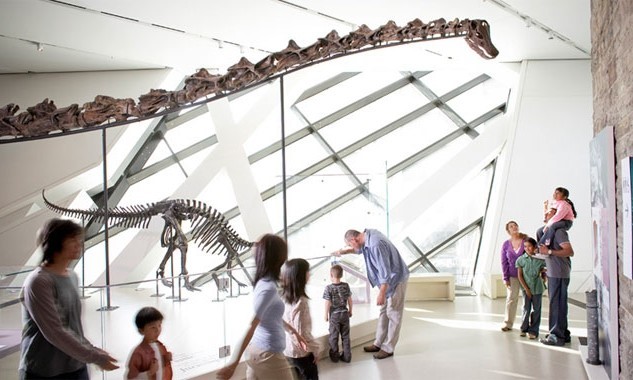 The Royal Ontario Museum announces a record-breaking 1.44 million visitors for the fiscal year ending March 2018. This figure marks not only the highest attendance in the museum's 104-year history, but also the highest museum attendance in Canada!
***
Le Musée royal de l'Ontario annonce un record de 1,44 million de visiteurs pour l'année financière se terminant en mars 2018. Ce chiffre indique non seulement la plus grande fréquentation annuelle dans l'histoire du musée de 104 ans, mais aussi celle de la plus grande affluence dans un musée au Canada!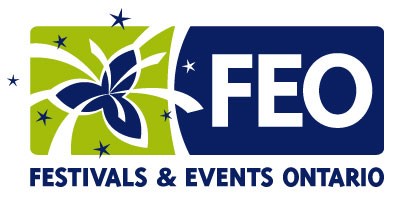 FEO CEO Dave MacNeil sits down with the Honourable Daiene Vernile to talk about better partnerships between the Provincial Government and Ontario events. Click here to listen to the conversation in full.
***
Dave MacNeil, président directeur général de FEO, discute avec l'honorable Daiene Vernile de meilleurs partenariats entre le gouvernement provincial et les manifestations ontariennes. Cliquez ici pour entendre toute leur conversation.