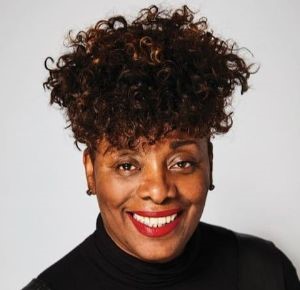 Maxine Bailey Receives YWCA Women of Distinction Award

OCAF board member Maxine Bailey is one of the recipients of the 39th YWCA Toronto Women of Distinction Awards! YWCA Toronto honours extraordinary women who are dedicated to improving the lives of women and girls in our communities.

For 18 years, Maxine served as the Vice-President of Advancement at the Toronto International Film Festival (TIFF), creating critical opportunities for women in film and raising awareness about the systemic barriers facing women filmmakers, script writers and producers. She is particularly proud of founding Share Her Journey, TIFF's five year commitment to achieving gender parity both behind and in front of the camera. Through her initiatives at TIFF and beyond, Maxine's efforts have provided real opportunities for women in Canada, and around the world, to share their stories and be heard. You can find Maxine's complete bio on the OCAF website.
***
Maxine Bailey reçoit le prix Femme de mérite de la YWCA

Maxine Bailey, administratrice du conseil du FMCO, est l'une des lauréates des 39e prix Femmes de mérite de la YWCA de Toronto! La YWCA Toronto rend hommage à des femmes extraordinaires qui se consacrent à l'amélioration de la vie des femmes et des filles dans nos collectivités.

Pendant 18 ans, Maxine a été vice-présidente de l'avancement au Festival international du film de Toronto (TIFF), offrant aux femmes des occasions inespérées dans le domaine du cinéma et sensibilisant les gens aux obstacles systémiques auxquels font face les femmes cinéastes, scénaristes et productrices. Elle est particulièrement fière d'avoir fondé Share Her Journey qui incarne l'engagement quinquennal du TIFF en faveur de la parité entre les sexes, tant derrière que devant la caméra. Grâce à ses initiatives au TIFF et ailleurs, les efforts de Maxine ont permis à des femmes du Canada et du monde entier de partager leurs histoires et de se faire entendre. Vous trouverez la biographie complète de Maxine sur le site Web du FMCO.
____________________________________________________________________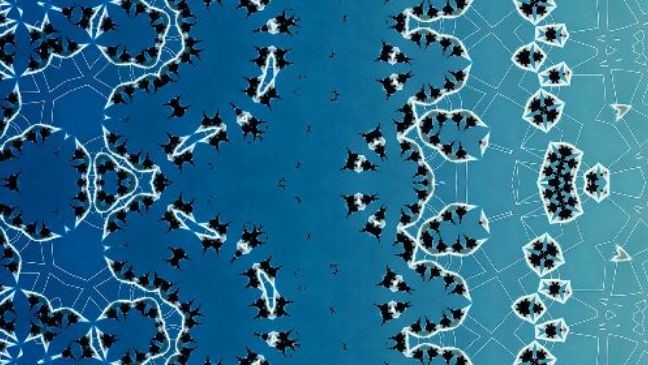 Don't Miss It: CONTACT Closes in Two Weeks!

Check out some of the most exciting Canadian and international photography before CONTACT comes to a close in two weeks. The month-long festival showcases the work of lens-based artists through over 200 exhibits and events, including exciting collaborations with major museums, galleries and artist-run centres. Visit the Aga Khan Museum to experience Not Elsewhere, a new site-specific installation by the multidisciplinary artist Sanaz Mazinani. As part of the installation, three fabric scrolls with elaborate patterns are suspended in the atrium to explore the aesthetics and politics of war.
***
Dépêchez-vous : CONTACT se termine dans 2 semaines!

Il ne vous reste que deux semaines pour admirer des photos extraordinaires du Canada et de l'étranger à CONTACT. Le festival d'une durée d'un mois met en lumière les œuvres des photographes grâce à plus de 200 expositions et événements, y compris des collaborations passionnantes avec d'importants musées, galeries et centres d'art gérés par des artistes. Visitez le Musée de l'Aga Khan pour découvrir Not Elsewhere, une nouvelle installation in situ de l'artiste multidisciplinaire Sanaz Mazinani. Dans le cadre de l'installation, trois volutes de tissu avec des motifs élaborés sont suspendues dans l'atrium pour explorer l'esthétique et la politique de la guerre.

____________________________________________________________________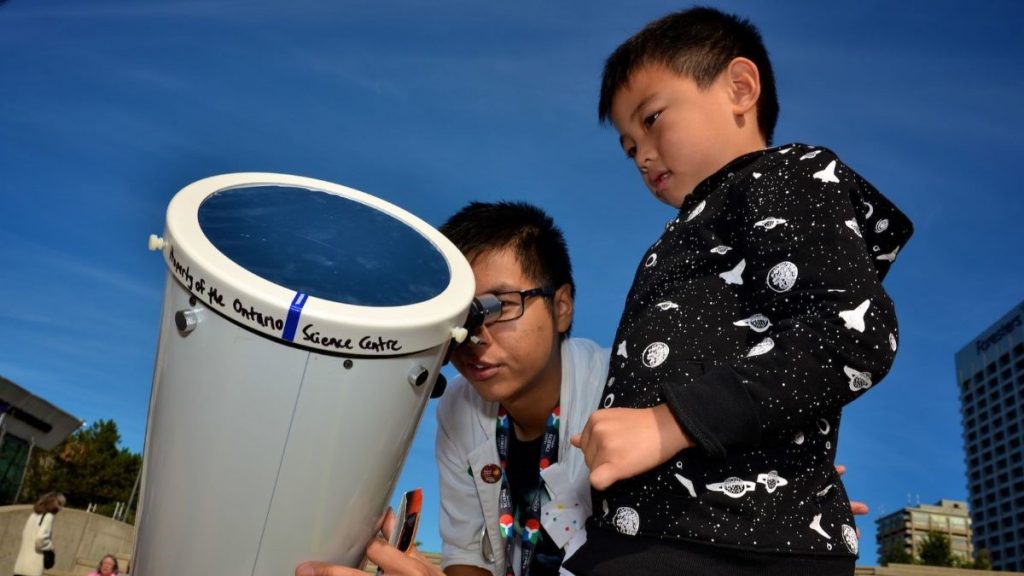 ____________________________________________________________________
It's the Summer of Space at the Science Centre

Celebrate the Summer of Space at the Ontario Science Centre with out-of-this-world films, stellar exhibits and some good old-fashioned star-gazing! Opening on May 19, the Astronaut exhibit explores what it takes to be a space explorer through engaging, hands-on activities. Visitors can tackle challenges in the astronaut training centre, experience a rocket launch and investigate life on the Space Lab. Hands-on and full-body displays depict the physical and psychological effects of living in microgravity on the human body. Grab a ticket to the IMAX film Apollo 11: First Steps Edition to relive humankind's first steps on the Moon and celebrate the mission's 50th anniversary.
***
Un été spatial au Centre des sciences

Célébrez un été spatial au Centre des sciences de l'Ontario avec des films hors du commun, des expositions stellaires et l'observation des étoiles à l'ancienne! À partir du 19 mai, l'exposition Astronaut révèle les secrets des explorateurs de l'espace grâce à des activités pratiques passionnantes. Les visiteurs peuvent relever les défis du centre de formation des astronautes, vivre le lancement d'une fusée et étudier la vie dans un laboratoire de l'espace. Des démonstrations pratiques et des représentations à l'échelle du corps humain illustrent les effets physiologiques et psychologiques de la vie en microgravité. Procurez-vous vos billets pour le film IMAX Apollo 11: First Steps Edition pour revivre les premiers pas de l'humanité sur la lune et souligner le 50e anniversaire de cette mission.
________________________________________________________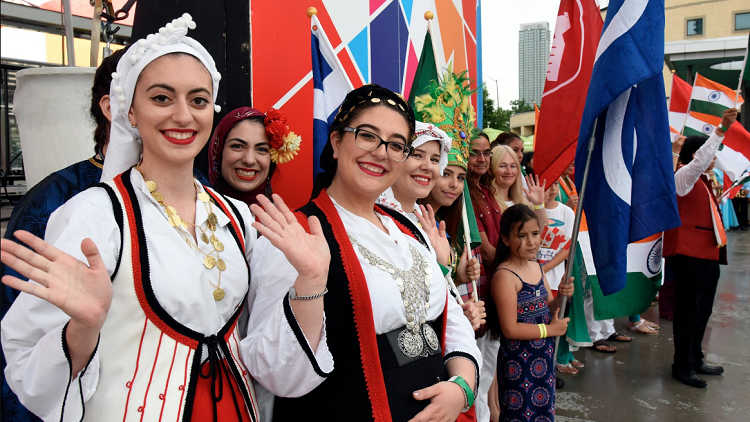 Carassauga: Dance, Song and Toonie Tastes

Now in its 34th year, Mississauga's multicultural weekend extravaganza Carassauga transforms the city on May 24-26. The festival kicks off with opening ceremonies at the Paramount Fine Foods Centre, featuring a parade of nations, a flag dance, pavilion performances and a performance by Platinum Blonde! This year, visitors can explore 29 cultural pavilions at 12 locations across the city, with exciting entertainment programming and the famous 'toonie tastes' (small tasting plates). Catch a Lebanese dance troupe of 110 performers, play a giant Colombian game of Parques, hear the sweet sounds of the Indonesian Angklung, and much more!
***
Carassauga : danse, chanson et petits plats

Pour sa trente-quatrième édition, le festival multiculturel d'un week-end Carassauga transforme la ville de Mississauga du 24 au 26 mai. Les cérémonies d'ouverture auront lieu au Paramount Fine Foods Centre avec une parade des nations, une danse du drapeau, des spectacles dans des pavillons et une représentation donnée par Platinum Blonde! Cette année, les visiteurs pourront visiter 29 pavillons dans 12 endroits différents de la ville. Une riche programmation de spectacles les y attend ainsi que les fameux « toonie tastes » (une dégustation de petits plats). Voyez une troupe de danse libanaise de 110 interprètes, jouez un jeu colombien géant de Parques, écoutez les doux sons de l'Angklung indonésien et bien plus!

____________________________________________________________________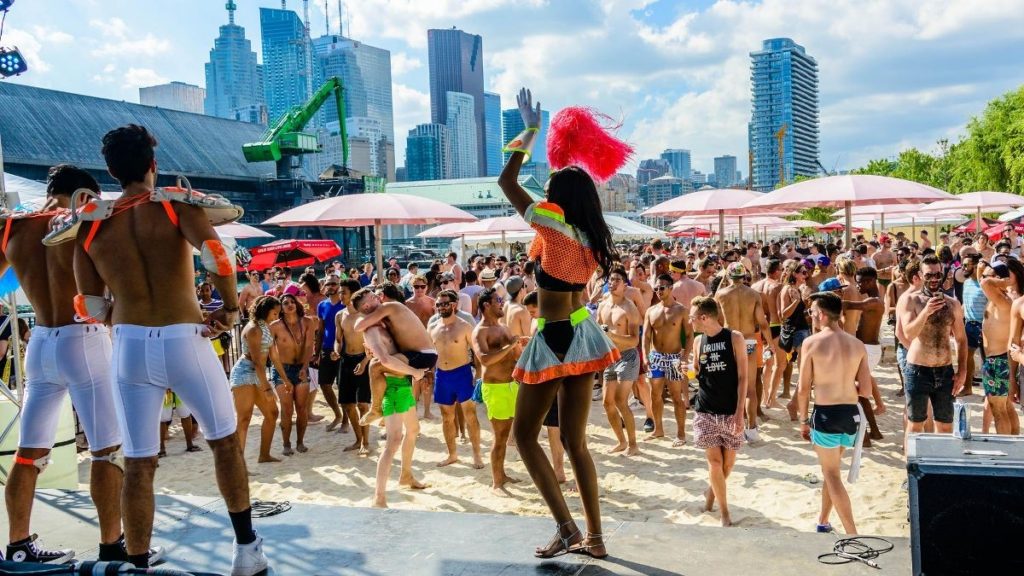 Pride Toronto Celebrates 50th Anniversary of the Stonewall Riots

This June, Pride Toronto is honouring the 50th anniversary of the Stonewall Riots with a full month of programming that recognizes the movement's political roots and its ongoing fight for equality. The 1969 riots began in New York City after police raided the Stonewall Inn, marking the beginning of the gay liberation movement. The 2019 festival casts a light on the movement's first freedom fighters with a special focus on drag performance. Guests include Brazil's mega star Pabllo Vittar, Brooke Lynn Hytes and Kitty Glitter. This year's program includes a Drag Ball, dozens of local DJs, parties at Cabana and Gibraltar Point, shows at Yonge-Dundas Square and much more!
***
Pride Toronto célèbre le cinquantième anniversaire des émeutes de Stonewall

En juin, Pride Toronto souligne le 50e anniversaire des émeutes de Stonewall. Pendant tout le mois, la programmation reconnaîtra les racines politiques du mouvement et sa lutte ininterrompue en faveur de l'égalité. Les émeutes de 1969 ont commencé à New York après une descente de police survenue au Stonewall Inn. Cet événement a marqué le début du mouvement de libération gaie. En 2019, le festival met en lumière les premiers militants pour la liberté du mouvement tout en mettant l'accent sur des spectacles de drag queens et kings. La grande vedette brésilienne Pabllo Vittar, Brooke Lynn Hytes et Kitty Glitter font partie des invités. La programmation de cette année comprend un bal de drags, une douzaine de DJ locaux, des fêtes au bar Cabana et à Gibraltar Point, des spectacles au Yonge-Dundas Square et bien plus!

____________________________________________________________________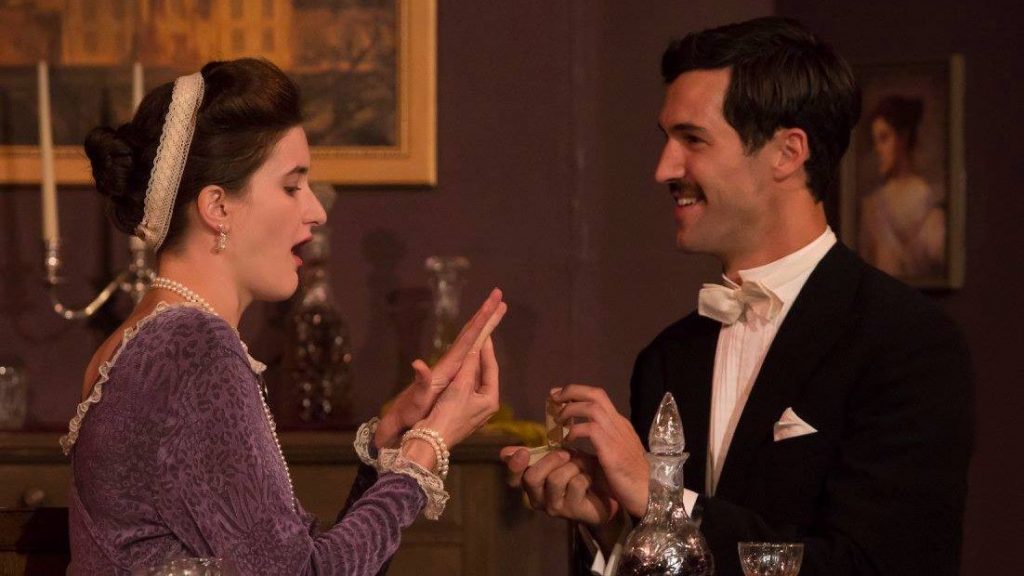 A Taste of WWII New York at Classic Theatre Festival

This year marks the 10th anniversary of Perth's Classic Theatre Festival, Ottawa Valley's only professional theatre company. Celebrate with three classic plays, a historic walking play and the classic lunch/dinner theatre. The summer season opens on June 21 with The Voice of the Turtle, a swing-era romantic comedy that captures the hopes, fears and excitement in WWII-era New York City. Enjoy a complimentary pre-show talk by Matthew Behrens, Associate Producer, to learn about the history, background and social/cultural context of the play and playwright. Coming up next? George Bernard Shaw's Pygmalion and Ira Levin's Deathtrap.
***
Un goût de Deuxième Guerre mondiale au Classic Theatre Festival

Cette année, le Classic Theatre Festival (seule compagnie de théâtre professionnelle de la vallée de l'Outaouais) célèbre son 10e anniversaire. À cette occasion, voyez trois pièces classiques, un spectacle historique déambulatoire et un traditionnel dîner ou souper-théâtre. Le 21 juin, The Voice of the Turtle lance la saison estivale. Située à l'époque du swing, cette comédie romantique incarne les espoirs, les craintes et l'excitation de la ville de New York pendant la Deuxième Guerre mondiale. Participez à une causerie d'avant-spectacle avec le producteur associé Matthew Behrens pour mieux connaître le dramaturge et en savoir plus sur l'histoire, le fond et le contexte social et culturel de la pièce. Bientôt à l'affiche? Pygmalion de George Bernard Shaw et Deathtrap d'Ira Levin.

____________________________________________________________________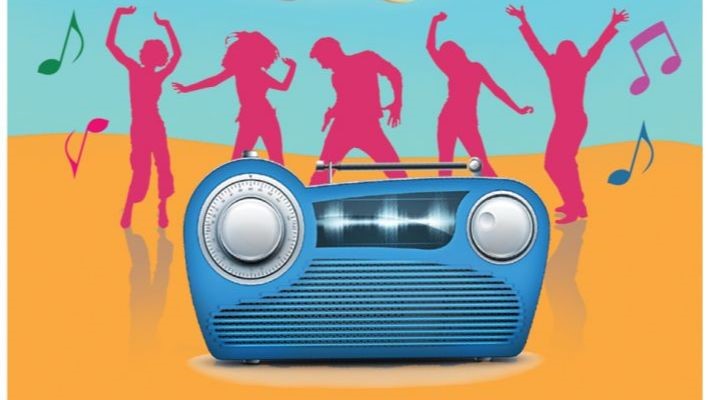 Relive the Summer of '69 at the Victoria Playhouse Petrolia

Opening on June 4, Summer of '69 recreates some of the most iconic years in music and pop culture, with songs from The Beatles, Johnny Cash, Elvis and The Guess Who, as well as television classics like Hee Haw and Sesame Street. Relive the carefree summer of groovy tunes and space exploration with a program that includes Galveston, Sugar Sugar, Everyday People, These Eyes, A Boy Named Sue, Honky Tonk Women, Get Together, In The Ghetto, and Sweet Caroline. Summer of '69 runs until June 23 at the Victoria Playhouse Petrolia.
***
Revivez l'été 1969 au Victoria Playhouse Petrolia

À compter du 4 juin, Summer of '69 recrée certaines années emblématiques de la musique et de la culture populaires en nous servant des chansons des Beatles, Johnny Cash, Elvis et The Guess Who, ainsi que des grands classiques de la télévision comme Hee Haw et Sesame Street. Revivez un été insouciant rempli de chansons en vogue et d'exploration spatiale avec des classiques comme Galveston, Sugar Sugar, Everyday People, These Eyes, A Boy Named Sue, Honky Tonk Women, Get Together, In The Ghetto et Sweet Caroline. Summer of '69 est à l'affiche jusqu'au 23 juin au Victoria Playhouse Petrolia.

____________________________________________________________________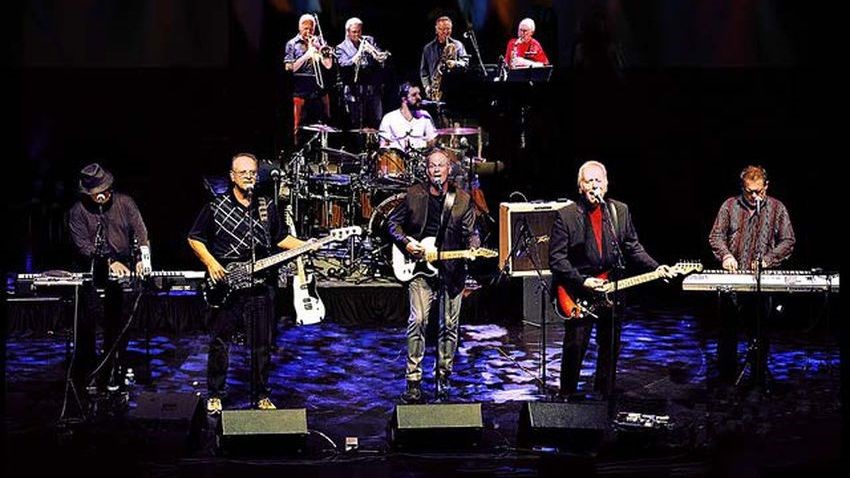 Lighthouse Celebrates 50 Years at Koerner Hall

On Tuesday, Koerner Hall hosted the iconic Canadian jazz-rock band Lighthouse, known for songs like Sunny Days, One Fine Morning and Pretty Lady. Recognized as one of the best performing acts of its time, Lighthouse has played sold out performances at Carnegie Hall, the Fillmore East, Fillmore West, Expo '70 in Japan, and the Isle of Wight Festival in England. This performance marks the band's 50th anniversary. OCAF is honoured to have Lighthouse founder and member Paul Hoffert on its board.
***
Lighthouse célèbre ses 50 ans à la Koerner Hall

Mardi dernier, la salle Koerner Hall a accueilli le groupe musical canadien légendaire Lighthouse, célèbre pour ses chansons Sunny Days, One Fine Morning et Pretty Lady. Reconnu comme l'une des formations les plus spectaculaires de son époque, Lighthouse a joué à guichet fermé à Carnegie Hall, à Fillmore East et Filmore West, à l'Expo 70 au Japon et au Isle of Wight Festival en Angleterre. Cette représentation marque le 50e anniversaire du groupe. Le FMCO est honoré que Paul Hoffert, fondateur et membre de Lighthouse, siège à son CA.

____________________________________________________________________