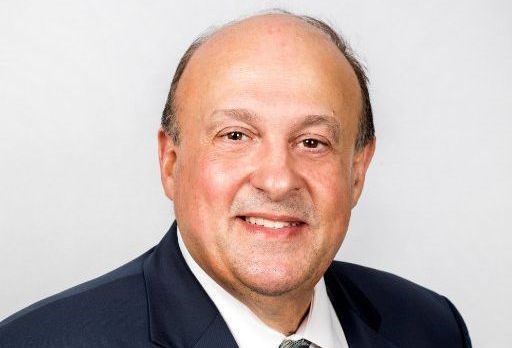 Michael Tibollo, Minister of Culture, Tourism and Sport, Announces $1.7 Million Investment in Cultural Tourism

Through the Ontario Cultural Attractions Fund, the Province of Ontario has invested more than $1.7 million in cultural tourism events that will help drive tourism spending in communities across the province. The OCAF board met on February 22, and March 29, 2019 to approve funding to support the marketing of 28 special events.

"Ontario is bursting with events, festivals and major exhibitions; it is truly a feast for residents and visitors alike!" said John McKellar, Chair and President. "OCAF is thrilled to be a partner by supporting marketing campaigns that will bring tourists to large and small communities across the province. OCAF is a unique program investing in extraordinary events that create jobs and resources for Ontario communities."

Click here to read the full news release.
***
Michael Tibollo, ministre de la Culture, du Tourisme et du Sport, annonce un investissement de 1,7 million $ dans le tourisme culturel

Par le biais du Fonds pour les manifestations culturelles de l'Ontario (FMCO), la province a investi plus de 1,7 million $ dans des activités de tourisme culturel qui stimuleront l'économie touristique dans des collectivités de partout en Ontario. Le conseil d'administration du FMCO s'est réuni les 22 février et 29 mars 2019 pour approuver le financement qui soutiendra le marketing de 28 activités spéciales.

« L'Ontario offre une multitude d'activités, de festivals et d'expositions d'envergure partout sur son territoire. Les résidents et visiteurs peuvent s'en donner à cœur joie! » a déclaré John McKellar, président du FMCO. « Le FMCO est ravi d'être un partenaire qui appuie les campagnes de marketing visant à attirer les touristes dans les grandes et petites collectivités à l'échelle de la province. Le FMCO est un programme unique qui investit dans des activités extraordinaires en créant des emplois et des ressources pour les collectivités de l'Ontario. »

Cliquez ici pour lire le communiqué au complet.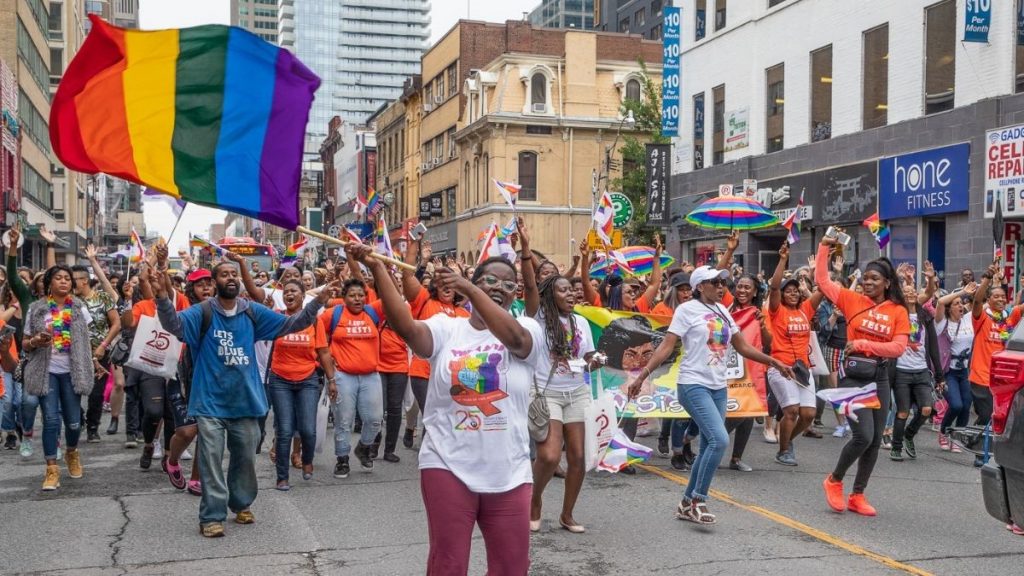 Pride Toronto Kicks Off with Freedom Party at MOCA

On June 1, Pride is teaming up with Rainbow Railroad and the Toronto KiKi Ballroom Alliance to throw a Ball at MOCA! Celebrate the start of launch of Pride Month at the Freedom Party, curated by Brandon Hay (Black Daddies Club) and Twysted Miyake-Mugler. Several ballroom houses will compete in six runway categories for the ultimate trophies and glory. This year's Festival shines a light on drag performance, with Brazil's mega star Pabllo Vittar, Brooke Lynn Hytes and Kitty Glitter. Celebrate with dozens of local DJs, parties at Cabana and Gibraltar Point, shows at Yonge-Dundas Square and much more.
***
Coup d'envoi de Pride Toronto avec la Freedom Party au MOCA

Le 1er juin, Pride fait équipe avec Rainbow Railroad et la Toronto KiKi Ballroom Alliance pour faire la fête au MOCA! Célébrez le lancement du mois de la Fierté à la Freedom Party, organisée par Brandon Hay (Black Daddies Club) et Twysted Miyake-Mugler. Plusieurs salles de bal feront concurrence dans six catégories en défilant sur la passerelle pour remporter des trophées et la gloire. Cette année, le festival met en lumière des spectacles de drag avec la super vedette brésilienne Pabllo Vittar, Brooke Lynn Hytes et Kitty Glitter. Célébrez avec des douzaines de DJ locaux, des fêtes au bar Cabana et à Gibraltar Point, des spectacles au Yonge-Dundas Square et bien plus.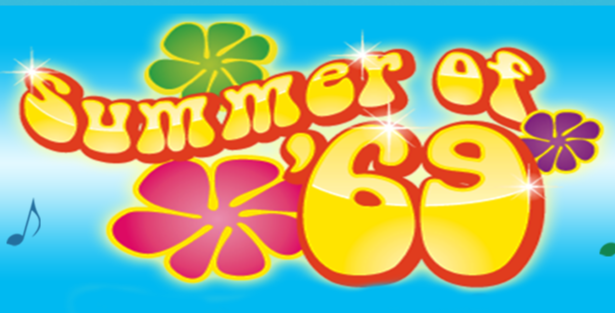 Relive the Summer of '69 at the Victoria Playhouse Petrolia

Summer of '69 is just around the corner! Opening on June 4, the show recreates some of the most iconic years in music and pop culture at the Victoria Playhouse Petrolia. Sing along to songs from The Beatles, Johnny Cash, Elvis and The Guess Who, as well as television classics like Hee Haw and Sesame Street. Relive the carefree summer of groovy tunes and space exploration with a program that includes Galveston, Sugar Sugar, Everyday People, These Eyes, A Boy Named Sue, Honky Tonk Women, Get Together, In The Ghetto, and Sweet Caroline. Five shows have been added due to popular demand – don't miss out!
***
Revivez l'été 1969 au Victoria Playhouse Petrolia

Summer of '69 est à nos portes! Dès le 4 juin, le spectacle recrée certaines des années les plus emblématiques de la musique et de la culture populaire au Victoria Playhouse Petrolia. Chantez en chœur sur des airs des Beatles, Johnny Cash, Elvis et The Guess Who, ainsi que sur de grands classiques de la télévision comme Hee Haw et Sesame Street. Revivez un été insouciant rempli de chansons en vogue et d'exploration spatiale avec des classiques comme Galveston, Sugar Sugar, Everyday People, These Eyes, A Boy Named Sue, Honky Tonk Women, Get Together, In The Ghetto et Sweet Caroline. Cinq représentations supplémentaires ont été ajoutées pour répondre à la demande — à ne pas manquer!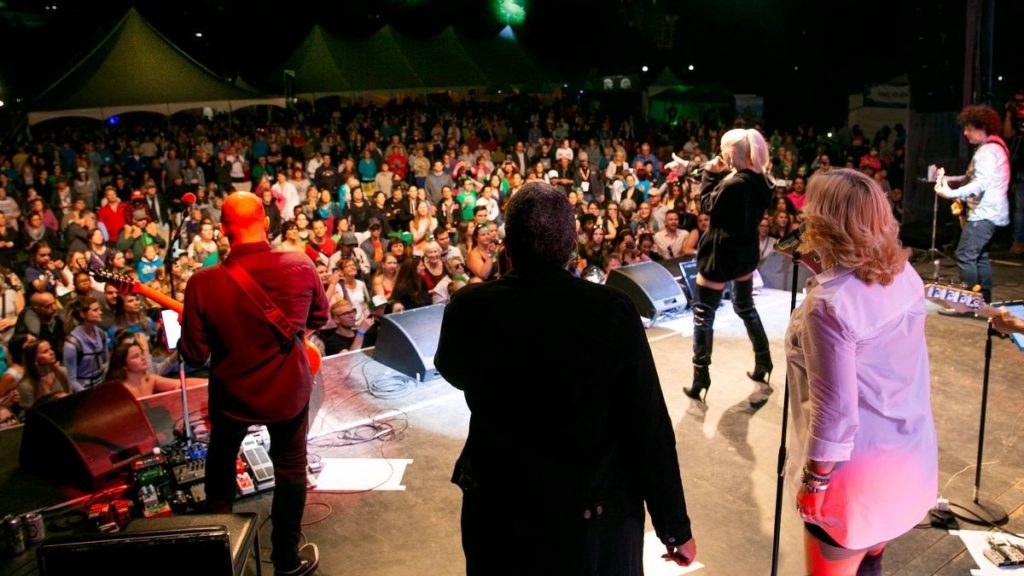 See You at the Franco: DJ UNPIER, Porn Flakes and Diane Dufresne

On June 13, Festival franco-ontarien takes over Parc Major's Hill in Ottawa for three days of reunions, special collaborations and exclusive appearances. The festival kicks off on Thursday with DJ UNPIER, an electro-pop sensation known for his stage presence, colourful visuals and unique sounds. Friday is a night of rock with the Porn Flakes and a cast of women performers. The fest closes on Saturday with the famous Diane Dufresne, one of the greatest voices of Canada's Francophonie. New this year, the See You at the Franco! VIP evenings will bring Ottawa's French high school alumni together to reconnect with former classmates and celebrate the city's rich Francophone culture.
***
On s'retrouve au Franco : DJ UNPIER, POrn Flakes et DIane Dufresne

Pendant trois jours à compter du 13 juin, le Festival franco-ontarien envahit le parc Major's Hill à Ottawa pour des retrouvailles, des collaborations spéciales et des apparitions exclusives. DJ UNPIER donne le coup d'envoi du festival le jeudi soir. La vedette de l'électro-pop est connue pour sa présence scénique, son visuel coloré et ses sonorités uniques. Vendredi soir est assurément rock avec Porn Flakes et une troupe d'interprètes féminines. Le festival prend fin samedi en compagnie de la célèbre Diane Dufresne, l'une des plus grandes voix de la francophonie canadienne. Une nouveauté cette année : lors des soirées VIP « On s'retrouve au Franco! », d'anciens élèves et professeurs des écoles secondaires francophones d'Ottawa auront l'occasion de se revoir pour célébrer la riche culture francophone de la ville.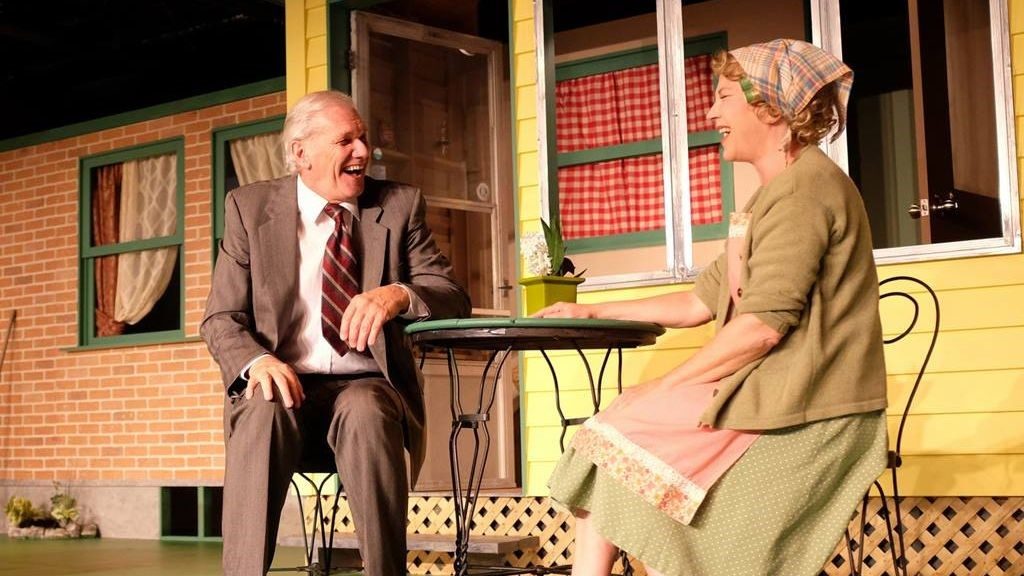 World Premiere of The Writer at the Foster Festival

Catch the world premiere of Norm Foster's 60th play at The Foster Festival. The story of a renowned playwright and his son, a travel writer with commitment issues, The Writer explores the complex bond between father and son with touching clarity. Don't miss an opportunity to meet and chat with the actors at the Festival's popular pre- and post-show talk backs. The Writer runs from June 19 to July 5 at the FirstOntario Performing Arts Center in St. Catharines. The summer season runs until August 17 and features three spectacular plays, including two brand new shows! Stay tuned.
***
Première mondiale de The Writer au Foster Festival

Ne manquez pas la première mondiale de la 60e pièce de Norm Foster au Foster Festival. L'histoire d'un dramaturge renommé et de son fils (un chroniqueur de voyages qui a peur de l'engagement), The Writer explore avec une clarté émouvante les liens complexes entre père et fils. Profitez des populaires causeries avant et après les spectacles du festival pour rencontrer les comédiens et discuter avec eux. The Writer est à l'affiche du 19 juin au 5 juillet au FirstOntario Performing Arts Center à St. Catharines. La programmation estivale, qui se poursuit jusqu'au 17 août, comprend trois pièces merveilleuses, y compris deux œuvres inédites! Des histoires à suivre!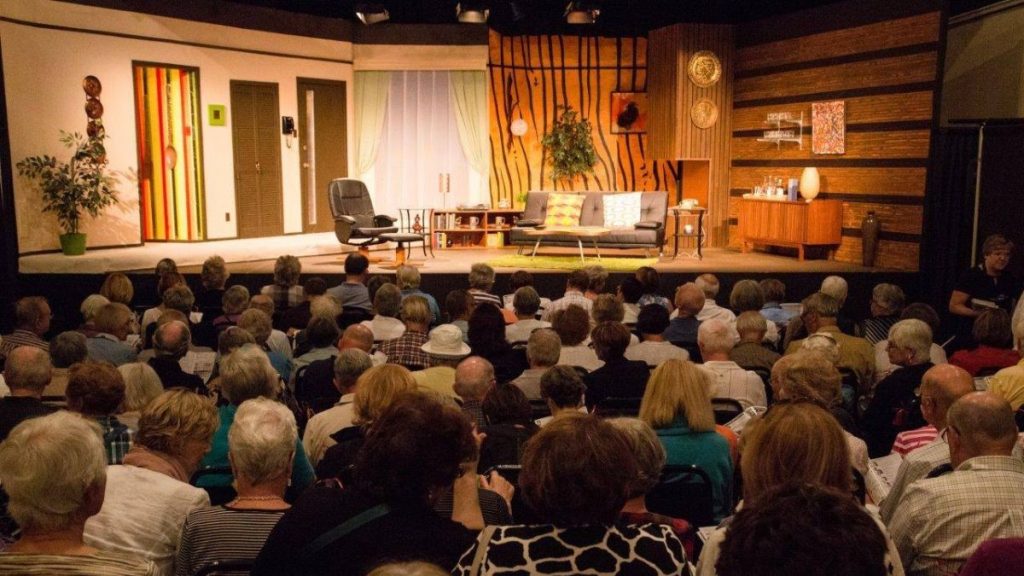 Classic Theatre Festival Opens with The Voice of the Turtle

This year marks the 10th anniversary of Perth's Classic Theatre Festival, Ottawa Valley's only professional theatre company. Celebrate with three classic plays, a historic walking play and the classic lunch/dinner theatre. The summer season opens on June 21 with The Voice of the Turtle, a swing-era romantic comedy that captures the hopes, fears and excitement in WWII-era New York City. Enjoy a complimentary pre-show talk by Matthew Behrens, Associate Producer, to learn about the history, background and social/cultural context of the play and playwright. Coming up next? George Bernard Shaw's Pygmalion and Ira Levin's Deathtrap.
***
The Voice of the Turtle lance le Classic Theatre Festival

Cette année, le Classic Theatre Festival (seule compagnie de théâtre professionnelle de la vallée de l'Outaouais) célèbre son 10e anniversaire. À cette occasion, voyez trois pièces classiques, un spectacle historique déambulatoire et un traditionnel dîner ou souper-théâtre. Le 21 juin, The Voice of the Turtle lance la saison estivale. Située à l'époque du swing, cette comédie romantique incarne les espoirs, les craintes et l'excitation de la ville de New York pendant la Deuxième Guerre mondiale. Participez à une causerie d'avant-spectacle avec le producteur associé Matthew Behrens pour mieux connaître le dramaturge et en savoir plus sur l'histoire, le fond et le contexte social et culturel de la pièce. Bientôt à l'affiche? Pygmalion de George Bernard Shaw et Deathtrap d'Ira Levin.
MORE NEWS FROM THE CULTURAL SECTOR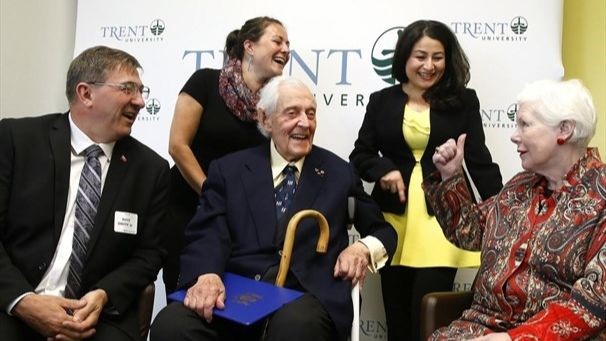 Happy Birthday, Thomas!

OCAF Board member Thomas H. B. Symons celebrated his 90th birthday with more than 450 guests at Trent University! Thomas has served as Ontario's Commissioner of Human Rights, holds 13 honorary degrees and played a key role in founding Trent.
***
Joyeux anniversaire, Thomas!

Thomas H. B. Symons, administrateur au conseil d'administration du FMCO, a célébré son 90e anniversaire en compagnie de plus de 450 invités à l'Université Trent! Thomas a été commissaire aux droits de la personne de l'Ontario, détient 13 diplômes honorifiques et a joué un rôle clé dans la fondation de Trent.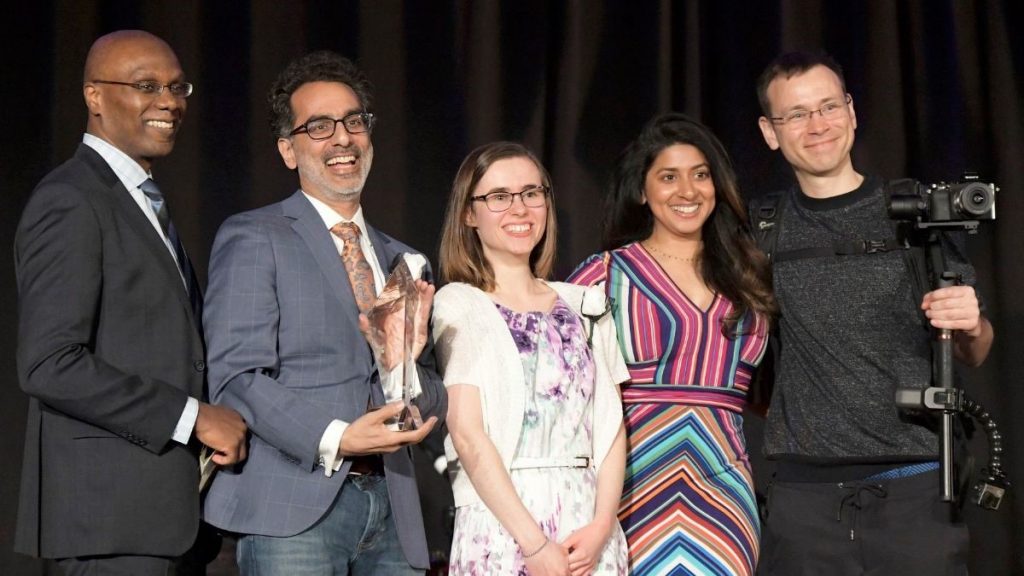 vBollywood Monster Mashup is Mississauga's Festival of the Year

The creation of OCAF Board member Vikas Kohli, Bollywood Monster Mashup took home a MARTY Award for Festival of the Year. Click here for the full list of winners. Congratulations!
***
Le Bollywood Monster Mashup de Mississauga nommé Festival de l'année

Fondé par Vikas Kohli, administrateur au conseil d'administration du FMCO, le Bollywood Monster Mashup a remporté le prix MARTY du Festival de l'année. Cliquez ici pour la liste complète des lauréats. Félicitations!