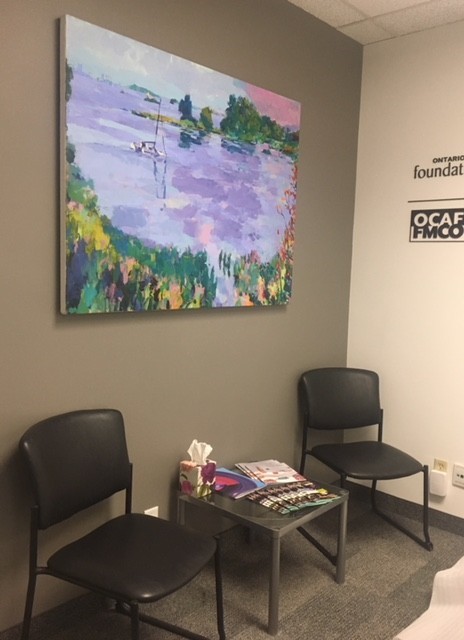 Just a Reminder, We Moved!
This is how you can reach us:
390 Bay Street, Suite 1206
Toronto, Ontario M5H 2Y2
416-969-7449
ocaf.ca
ksharpe@ocaf.ca
tvaughan@ocaf.ca
Please note the change in email and website address.
***
Petit rappel : nous avons déménagé!
Voici comment nous joindre :
390 rue Bay, Suite 1206
Toronto (Ontario) M5H 2Y2
416-969-7449
ocaf.ca
ksharpe@ocaf.ca
tvaughan@ocaf.ca
Veuillez noter les changements aux adresses de courriel et du site Web.
25 Years of Chamberfest in Ottawa
Ottawa's Chamberfest is celebrating 25 years with a diverse lineup of world-renowned Canadian and international chamber stars. The festival kicks off with Romani violinist Roby Lakatos's seamless blend of classical, jazz and improvisational styles. Bach fan? Follow Angela Hewitt as she continues her two-year journey through the composer's complete keyboard works, performing a set of rich preludes and fugues from Book I of the Well-Tempered Clavier. Catch world-renowned Canadian chamber orchestra I Musici de Montréal, led by Jean-Marie Seitoni, as they breeze through an innovative repertoire of French-Canadian composers and Romantics. Don't miss your chance to see Switzerland's Gli Angeli Genève, Israel's Ariel Quartet, and France's eloquent Quatuor Danel. Other highlights include engaging seminars, free outdoor concerts, Rising Stars showcases – and more!
Chamberfest runs from July 26-August 9. Click here for the full event listing.
***
Le Chamberfest d'Ottawa fête ses 25 ans
Pour célébrer ses 25 ans, le Chamberfest d'Ottawa accueille dans sa programmation des vedettes canadiennes et internationales de musique de chambre. Le violoniste roumain Roby Lakato ouvre le bal avec ses improvisations harmonieuses fusionnant classique et jazz. Vous aimez Bach? Ne manquez pas Angela Hewitt qui poursuit son exploration de deux ans de l'œuvre intégrale pour clavier du compositeur en interprétant les riches préludes et fugues du premier livre du Clavier bien tempéré. Voyez l'orchestre de chambre de renommée mondiale I Musici de Montréal dirigé par Jean-Marie Seitoni s'en donner à cœur joie avec le répertoire novateur des compositeurs canadiens-français et des romantiques. Ne ratez pas l'occasion d'entendre Gli Angeli Gen de la Suisse, l'Ariel Quartet d'Israël et l'éloquent Quatuor Danel de la France. Parmi d'autres moments forts, participez à des séminaires passionnants, des concerts en plein air gratuits et des vitrines Rising Stars pour la relève!
Chamberfest se déroule du 26 juillet au 9 août. Cliquez ici pour la programmation complète.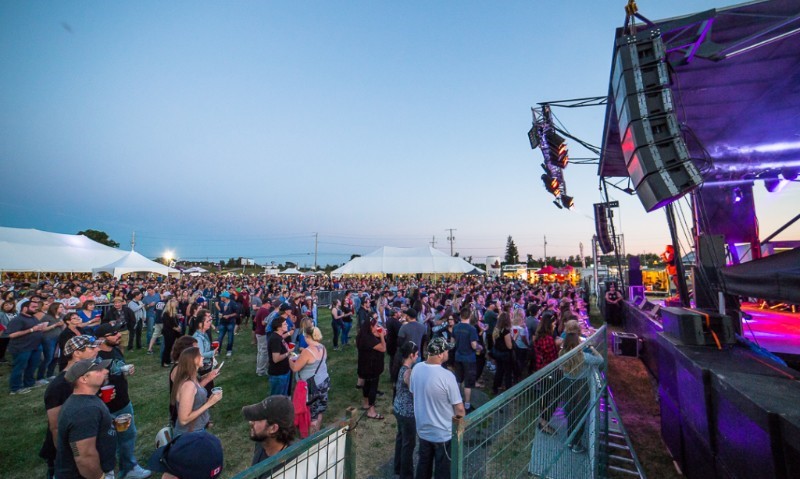 Rock on the River in Timmins
Timmins' premier all-ages rock fest is back! The third edition of Rock on the River will take place on July 27-28 on the scenic banks of the Mattagami River at Mountjoy Participark. On headlining duties? Canadian rock legends Billy Talent and JUNO Award-winning musical phenomenon Walk Off the Earth. In the 24 years since their inception, Billy Talent has sold over a million records in Canada, winning 7 JUNO Awards and 10 Much Music Video Awards. Known for their innovative YouTube covers of pop hits, Walk Off the Earth became an overnight sensation with their brilliant 5-people-playing-one-guitar interpretation of Gotye's "Somebody That I Used to Know". Other artists on the lineup include Bleeker and Death From Above, as well as a diverse lineup of local artists including Scott Helman, Logan Staats, and others.
***
Festival Rock on the River à Timmins
Le plus grand festival de rock pour tous de Timmins est de retour! La troisième édition de Rock on the River aura lieu du 27 au 28  juillet au Participark Mountjoy sur les rives de la magnifique rivière Mattagami. Qui sont les têtes d'affiche? Les légendes canadiennes du rock Billy Talent et le phénomène musical Walk Off the Earth, lauréat d'un prix Juno. Depuis sa fondation il y a 24 ans, Billy Talent a vendu plus d'un million de disques au Canada, tout en récoltant 7 prix JUNO et 10 prix Much Music Video. Reconnu pour leurs versions novatrices de succès populaires diffusées sur YouTube, le groupe Walk Off the Earth est devenu célèbre du jour au lendemain pour sa brillante interprétation de « Somebody That I Used to Know » de Gotye avec 5 guitaristes jouant une seule guitare. Bleeker and Death From Above, ainsi que des artistes locaux aux talents variés comme Scott Helman et Logan Staats sont aussi de la programmation.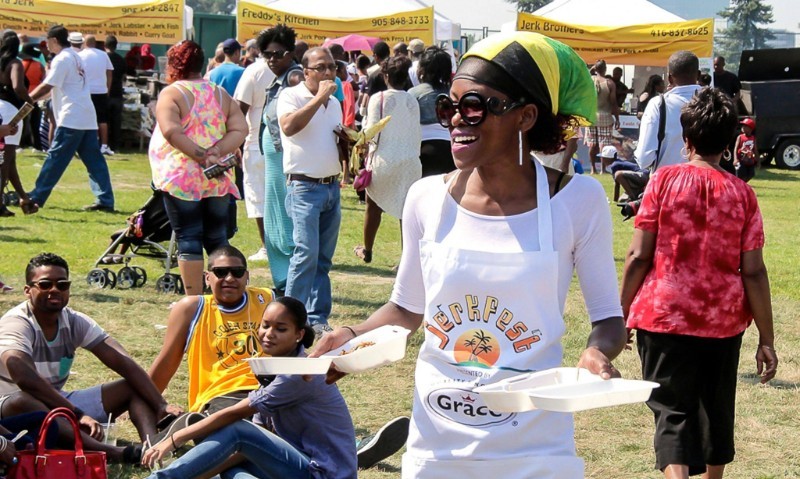 The Best of Jamaican Food and Music at Toronto's Grace JerkFest
Over the weekend of August 9-12, find the best jerk food and Jamaican music at the well-loved Grace JerkFest in Toronto's Centennial Park. This year, R&B fans are in for a treat – a performance by Grammy-Award-winning and platinum-selling artist Fantasia, with support from local Juno-nominated singer-songwriter Melanie Durrant. As always, the festival brings a number of big names to the West End park, including Jamaica's pre-eminent band Fab 5, legendary duo Chaka Demus & Pliers, along with Rayzalution Band, Marcia Barnes – and more. For the first time ever, JerkFest is also hosting a special Meet & Greet Boat Cruise, a chance to dine and dance the night away while watching a spectacular sunset over the Toronto harbour. With a variety of food offerings, musical performers and a kids' zone, JerkFest has something for everyone.
***
Le meilleur de la gastronomie et de la musique de la Jamaïque au Grace JerkFest à Toronto
Durant le week-end du 9 au 12 août, c'est au Grace JerkFest que vous trouverez le meilleur de la gastronomie épicée et de la musique jamaïcaine au Centennial Park de Toronto. Cette année, les amateurs de R&B seront gâtés! Ils auront droit à un spectacle de Fantasia, artiste platine lauréate d'un prix Grammy, accompagnée de l'autrice-compositrice locale et finaliste d'un prix Juno, Melanie Durrant. Comme d'habitude, le festival réunit plusieurs grands noms au parc West End, y compris le groupe Fab 5 prééminent en Jamaïque, le duo légendaire Chaka Demus & Pliers, ainsi que Rayzalution Band et Marcia Barnes, entre autres. Pour la première fois, JerkFest organise également une croisière spéciale Meet & Greet, une occasion de souper et de danser toute la nuit avec en arrière-plan le soleil qui se couche sur le port de Toronto. Avec des mets variés au menu, des spectacles de musique et une zone pour enfants, Jerkfest a de tout pour tous.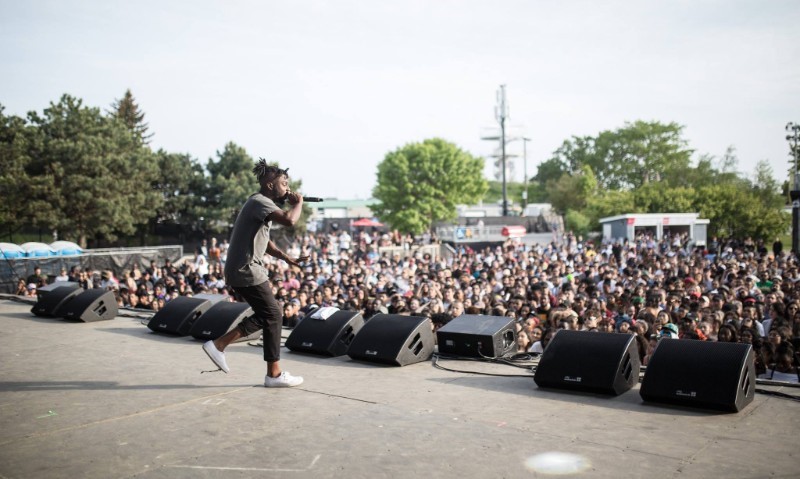 Manifesto's ten-day celebration of hip-hop culture is just around the corner! For its 12th edition, the award-winning festival is going back to where it all started, with a massive free outdoor concert at City Hall, featuring Chronixx and Zincfence Redemption. The Manifesto Discovery Series will pop up in Toronto venues and DIY spaces to showcase artists, collectives and local organizations that are building community and culture through music, visual arts, dance and comedy. From August 15-22, check out the free art exhibition featuring top Canadian and international guest artists in painting, illustration, photography and new media. Fans of bboying/bgirling can enjoy a full spectrum of street dance at the Dance Showcase, while the Summit brings together young artists, innovators and entrepreneurs for a day of workshops, lectures, panels and networking. Can't wait until the 9th? Join the pre-festival warm-up boat cruise on Caribana Sunday!
***
Retour de Manifesto avec Chronixx à l'hôtel de ville
Les dix jours de Manifesto pour célébrer la culture hip-hop commencent bientôt! Pour sa 12e édition, le festival primé retrouve ses racines avec un imposant concert gratuit en plein air à l'hôtel de ville avec en vedette Chronixx et Zincfence Redemption. La série Manifesto Discovery s'installera dans plusieurs lieux de Toronto et des espaces de bricolage mettront en vitrine des artistes, des collectifs et des organismes locaux qui façonnent la communauté et la culture grâce à la musique, les arts visuels, la danse et la comédie. Du 15 au 22 août, voyez sans frais l'exposition de peinture, d'illustration, de photographie et de nouveaux médias mettant en vedette de prestigieux artistes canadiens et internationaux invités. Les amateurs de bbboying ou bgirling pourront se divertir avec un éventail complet de danses de rue au Dance Showcase, alors que le Summit réunira jeunes artistes, innovateurs et entrepreneurs pour une journée d'ateliers, de conférences, de groupes d'experts et de réseautage. Vous n'en pouvez plus d'attendre jusqu'au 9? Pour calmer votre attente, montez dans le bateau de la croisière pour le dimanche Caribana qui aura lieu avant le festival!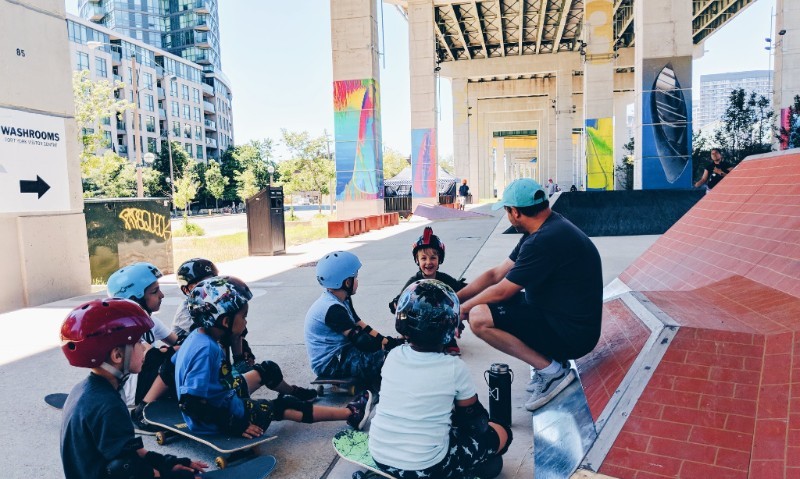 Music Fests and Carnival Culture at the Bentway
Bentway summer programming is in full swing with skateboarding workshops, brass band shows, and carnival celebrations! The July 28th Bac & All Festival explores the historical significance of carnival season through traditional performance, storytelling and visioning for the future using new technologies, including virtual reality and 3D printing. Taking place on July 29th, the Toronto Summer Music Festival features a free outdoor concert by the Canadian National Brass Project, artillery demonstrations by the Fort York Guard and a Musical Petting Zoo for the kids. On August 5, celebrate the Trinidadian carnival with D'Barrack Yard, curated by Rhoma Spencer, and featuring performances by Moses Revolution, Connector and New Dimension Steel Orchestra. Skateboarding festival CITE continues with Saturday afternoon youth skateboarding workshops and a skate sculpture building demo on August 5.
Check out the full schedule here.
***
Bentway : festivals de musique et culture de carnaval
La programmation estivale du Bentway est en cours avec des ateliers de planche à roulettes, des spectacles d'orchestres de cuivres et des célébrations carnavalesques! Le festival Bac & All du 28 juillet explore l'importance historique de la saison des carnavals par le biais de spectacles traditionnels, du conte et d'une vision du futur créée au moyen de nouvelles technologies, dont la réalité virtuelle et l'impression en 3D. Le 29 juillet, le festival Toronto Summer Music présente un concert gratuit en plein air donné par le Canadian National Brass Project, des démonstrations d'artillerie par la garde du Fort York et un zoo musical pour enfants. Le 5 août, célébrez le carnaval trinidadien avec D'Barrack Yard, organisé par Rhoma Spencer, avec en vedette Moses Revolution, Connector et New Dimension Steel Orchestra. Le festival de planches à roulettes CITE se poursuit avec des ateliers de skateboard pour les jeunes le samedi après-midi et une démonstration de construction de sculptures pour skate le 5 août.
Découvrez toute la programmation ici.
MORE NEWS FROM THE CULTURAL SECTOR / PLUS DE NOUVELLES DU SECTEUR CULTUREL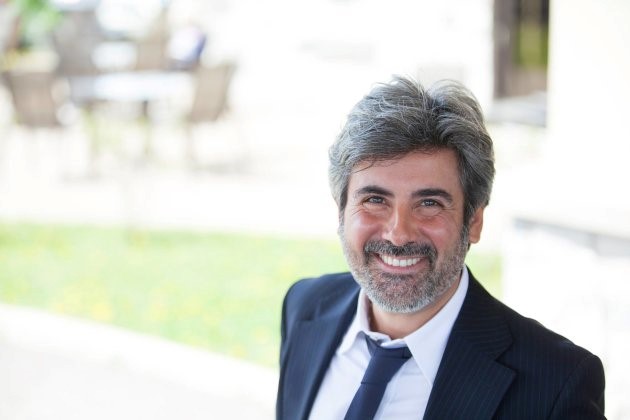 Pablo Rodriguez Appointed Minister of Canadian Heritage and Multiculturalism
Honoré-Mercier MPP Pablo Rodriguez has been appointed Minister of Canadian Heritage and Multiculturalism. Minister Rodriguez is known for protecting and promoting culture, and promoting official languages and minority rights. We extend our congratulations to Minister Joly to her new appointment as Minister of Tourism, Official Languages and La Francophonie.
***
Pablo Rodriguez nommé ministre du Patrimoine canadien et du Multiculturalisme
Pablo Rodriguez, député d'Honoré-Mercier, a été nommé ministre du Patrimoine canadien et du Multiculturalisme. Le ministre Rodriguez a la réputation de favoriser et protéger la culture, et de promouvoir les langues officielles et les droits des minorités. Nous offrons nos félicitations à la ministre Joly, nouvelle titulaire du ministère du Tourisme, des Langues officielles et de la Francophonie.