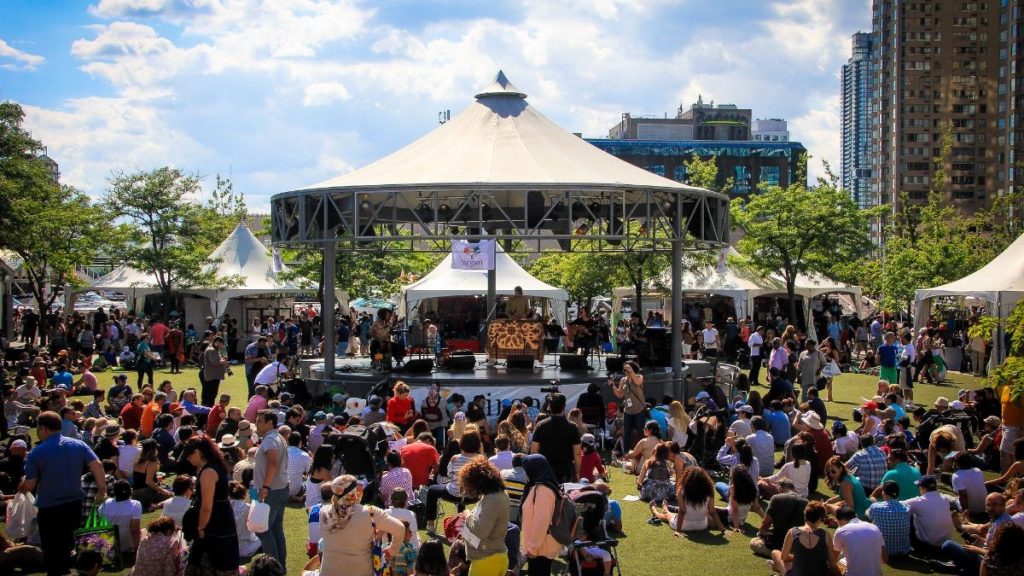 Tirgan Festival Brings Iranian Culture to the Harboufront

Tirgan Festival, the world's largest celebration of Iranian arts and culture, takes over Harbourfront Centre and other locations July 25-28. The Festival opens with a concert by Paris-based Iranian band Manushan, featuring internationally renowned dancer and choreographer Shahrokh Moshkin Ghalam. Expect a blend of world music, gypsy, flamenco and jazz styles, as well as new renditions of classical Iranian music. Catch Grammy Award-winning kamancheh virtuoso Kayhan Kalhor as he performs on the setar with fellow setar player Kiya Tabassian. Other highlights include The Silver Poet, an exceptional play about the life of Fereydoun Farrokhzad, musical drama Khale Sooske, and many free events for the whole family!
***
La culture iranienne en vedette au Tirgan Festival au Harbourfront

Le Tirgan Festival, la plus grande célébration de la culture et des arts iraniens du monde, se déroulera au Centre Harbourfront et en d'autres lieux du 25 au 28 juillet. Le festival s'ouvre sur un concert de Manushan (un groupe iranien de Paris), mettant en vedette le danseur et le chorégraphe de renommée internationale Shahrokh Moshkin Ghalam. Attendez-vous à un mélange de musique du monde de style gitan, flamenco et jazz, ainsi qu'à de nouvelles interprétations de la musique classique iranienne. Venez entendre Kayhan Kalhor, virtuose de kamânche lauréat d'un prix Grammy, alors qu'il joue du Sêtar en compagnie de Kiya Tabassian. Parmi d'autres moments forts, voyez une pièce exceptionnelle sur la vie de Fereydoun Farrokhzad intitulée The Silver Poet et le drame musical Khale Sooske. Assistez aussi à plusieurs activités gratuites pour toute la famille!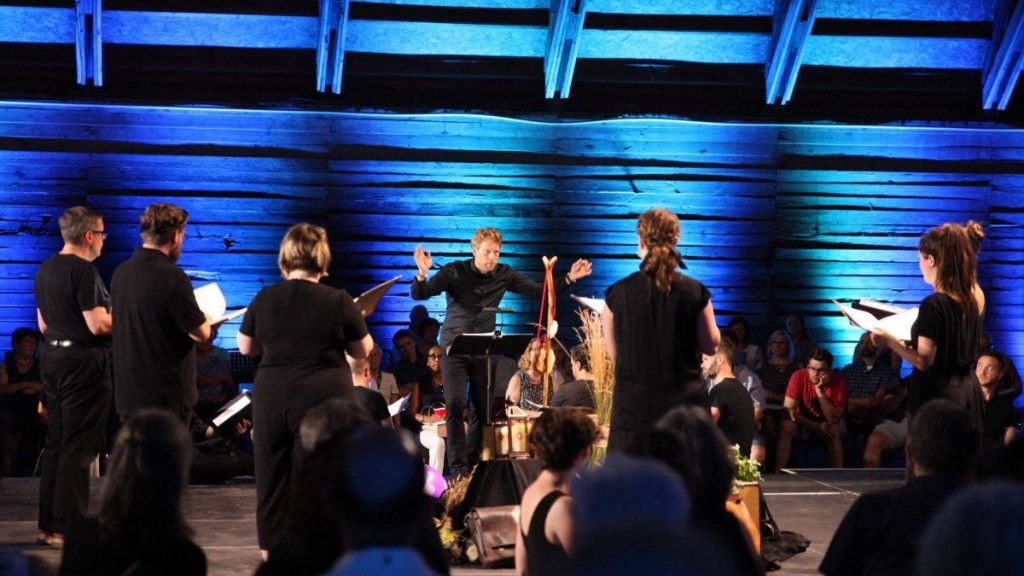 Closing Soon: Elora Festival

There are only a few days left to enjoy some of the best choral and chamber music in Canada at the Elora Festival. Don't miss tomorrow's stunning Voices of Light program, which combines the silent film The Passion of Joan of Arc with a live performance of a beautiful piece by composer Richard Einhorn. Saturday's lineup includes the Penderecki Quartet with Daniel Lichti, an ensemble from the Festival of the Sound and the legendary Steven Page. The 40th edition of the Festival comes to a close on Sunday with Bach's Magnificat and the Canadian premiere of Reena Esmail's This is Love Between Us.
***
Prend fin bientôt : le festival Elora

Plus que quelques jours pour apprécier de remarquables chorales et ensembles de musique de chambre du Canada à l'Elora Festival. Demain, ne manquez pas Voices of Light, une soirée au cours de laquelle sera projeté le film muet La passion de Jeanne d'Arc sur une interprétation en direct d'un superbe morceau du compositeur Richard Einhorn. Parmi les artistes au programme samedi : le Penderecki Quartet avec Daniel Lichti, un ensemble du Festival of the Sound et le légendaire Steven Page. La 40e édition du festival se conclut dimanche avec Magnificat de Bach et la première canadienne de This is Love Between Us de Reena Esmail.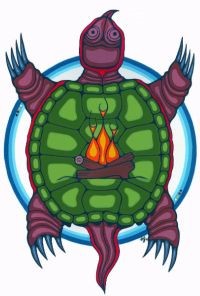 Potawatomi Gathering 2019

OCAF is proud to support this year's Potawatomi Gathering, hosted by the Wasauksing First Nation from July 30 to August 4 in Georgian Bay. The Gathering is an annual event hosted each summer by one of the 9 recognized bands of the Potawatomi located in the United States and Canada. It is an opportunity for members from all over North America to join together to celebrate their Potawatomi heritage, culture, resiliency and survival as a nation. The 2019 Gathering features a language and history conference, youth conference, cultural and craft workshops, sporting events, tribal meetings and powwow.
***
Rassemblement Potawatomi Gathering 2019

Cette année, le FMCO est fier d'appuyer le rassemblement Potawatomi Gathering, organisé par la Première nation Wasauksing du 30 juillet au 4 août à la baie Georgienne. Le Gathering est un rendez-vous annuel organisé chaque été par l'une des 9 bandes reconnues des Potéouatamis situées aux États-Unis et au Canada. C'est une occasion pour tous les Potéouatamis d'Amérique du Nord de se rassembler pour célébrer l'héritage, la culture, la résilience et la vitalité de leur nation. Une conférence sur la langue et l'histoire, une conférence sur la jeunesse, des ateliers de culture et d'artisanat, des événements sportifs, des rencontres de tribus et un pow-wow auront lieu pendant le rassemblement.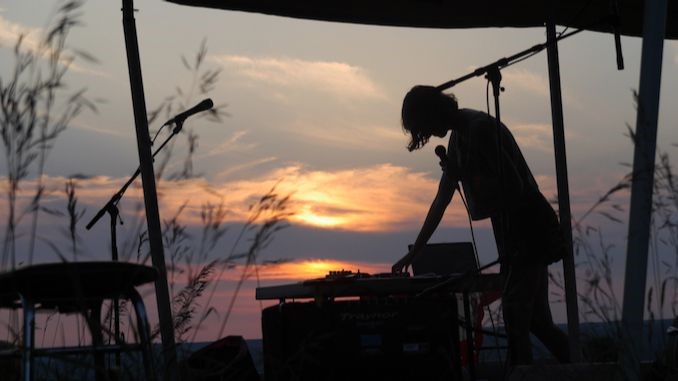 A Weekend of Avant-Garde Music and Art at Electric Eclectics

On August 2-4, Electric Eclectics is back for another weekend of experimental music and sound art on a scenic farm overlooking Big Head Valley in Meaford, Ontario. Expect an eclectic program of avant-garde and crossover musicians, art installations, DJs and films. Headliners include Sonic Youth co-founder Lee Ranaldo, performing with collaborator Leah Singer, and David First, a New York-based composer who co-founded the seminal 1980s psychedelic punk band Notekillers. Other acts include Hélène Barbier, Alexis O'Hara, Bonnie Doon, Cares +WHQB, Adam Basanta, 1KW, Lee Paradise and Freaky Boos.
***
Electric Eclectics : un week-end de musique et d'art de l'avant-garde

Du 2 au 4 août, Electric Eclectics propose un autre week-end de musique expérimentale et d'art sonore dans une ferme pittoresque surplombant la vallée de Big Head à Meaford, en Ontario. Attendez-vous à une programmation éclectique d'avant-garde avec des musiciens qui font des incursions dans d'autres genres musicaux, des installations artistiques, des DJ et des films. Parmi les vedettes, Lee Ranaldo, cofondateur de Sonic Youth, joue avec son collaborateur Leah Singer et David First, un compositeur new-yorkais qui a cofondé Notekillers, groupe précurseur du punk psychédélique des années 80. Aussi à l'affiche : Hélène Barbier, Alexis O' Hara, Bonnie Doon, Cares +WHQB, Adam Basanta, 1KW, Lee Paradise et Freaky Boos.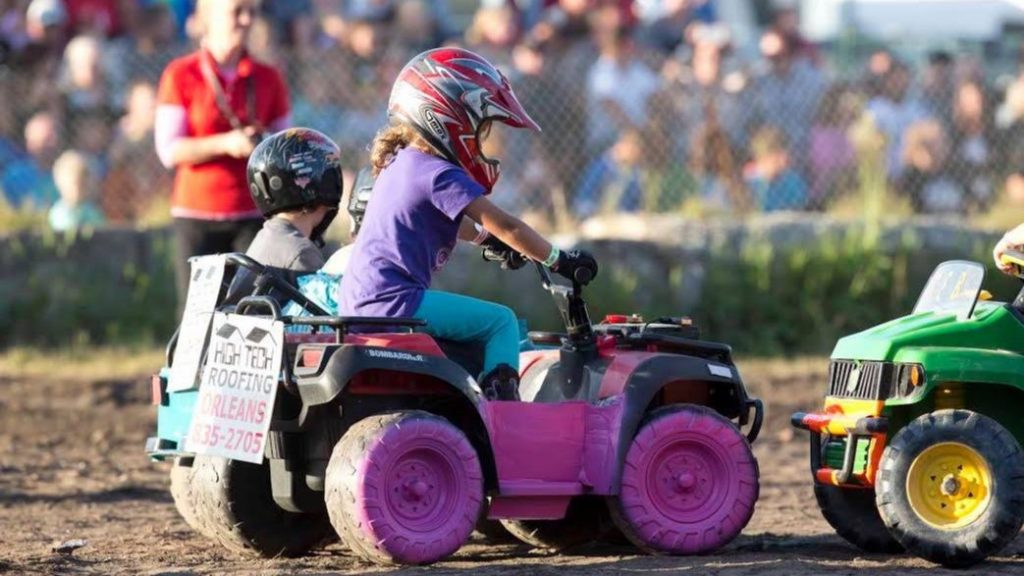 Stunt Dogs and Arts Puppets at Navan Fair

Visit the Navan Fair for a taste of the country! Taking place on August 8-11 in the village of Navan, located 20 minutes from downtown Ottawa, this rural celebration features live entertainment, demolition derbies, horse shows, livestock competitions and more. Enjoy fair favourites as well as two very special acts: the Ultimutts Stunt Dog (& Cat) Show and Rock The Arts – The Puppet People. In the evening, talented country acts take over the Fair's open air venue, with performances by Mystara, 54-40, Chris Buck Band, Meghan Patrick, among others.
***
Chiens acrobates et art de la marionnette à la Foire de Navan

Visitez la Foire de Navan pour apprécier la vie en campagne! Du 8 au 11 août, dans le village de Navan à 20 minutes du centre-ville d'Ottawa, venez célébrer la campagne avec des spectacles, des derbys de démolition, des spectacles hippiques, des concours d'élevage et plus. Goûtez à toutes les activités favorites de la Foire et voyez deux numéros très particuliers : le spectacle Ultimutts Stunt Dog (& Cat) et Rock The Arts– The Puppet People. En soirée, les spectacles de musique country prennent la vedette sur la scène en plein air de la Foire, entre autres avec les artistes Mystara, 54-40, Chris Buck Band et Meghan Patrick.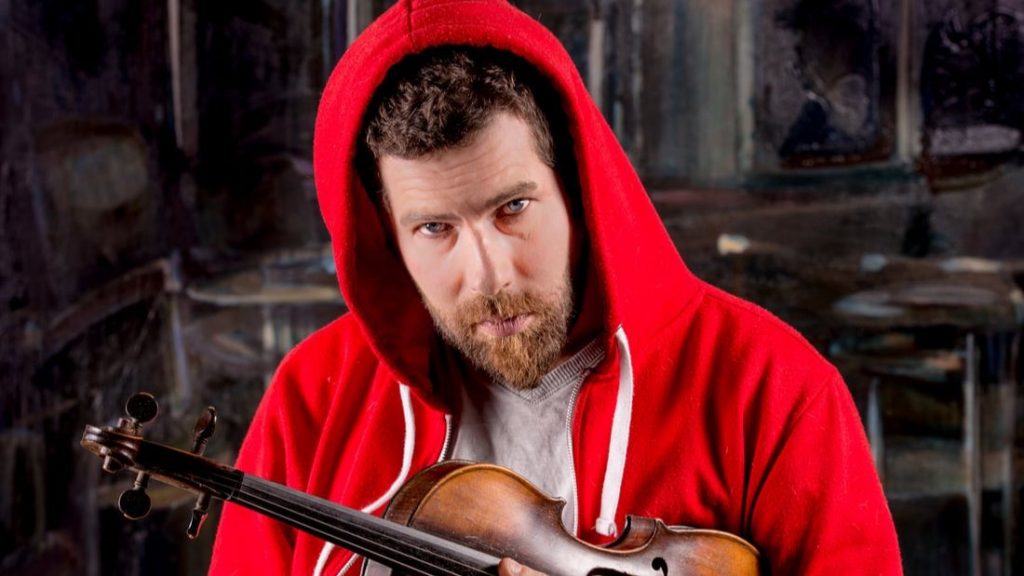 Ashley MacIsaac Performs at Tapestry of Taste

On August 9-11, East Gwillimbury's Tapestry of Taste brings together colourful and diverse cultures, food and entertainment from all around the world. Take part in the Kids Around the World Zone, shop and explore the International Market Bazaar, or enjoy live music and food in the International Food & Entertainment Zone. This year's performers include Juno Award winning fiddler Ashley MacIsaac (August 10) and Juno nominee Glen Marais (August 9). Visitors will also have an opportunity to learn about the history of the town and the iconic Sharon Temple.
***
Ashley MacIsaac en spectacle à Tapestry of Taste

Du 9 au 11 août, à East Gwillimbury, Tapestry of Taste rassemble des cultures diversifiées et colorées, de la gastronomie et du divertissement provenant de partout dans le monde. Explorez la zone Kids Around the World, faites des achats à l'International Market Bazaar ou appréciez des spectacles de musique et de la gastronomie internationale dans la zone International Food & Entertainment. Parmi les artistes présents cette année, venez entendre le violoneux lauréat d'un prix Juno, Ashley MacIsaac (10 août) et le finaliste d'un prix Juno, Glen Marais (9 août). Les visiteurs auront également l'occasion de se renseigner sur l'histoire de la ville et le légendaire temple Sharon.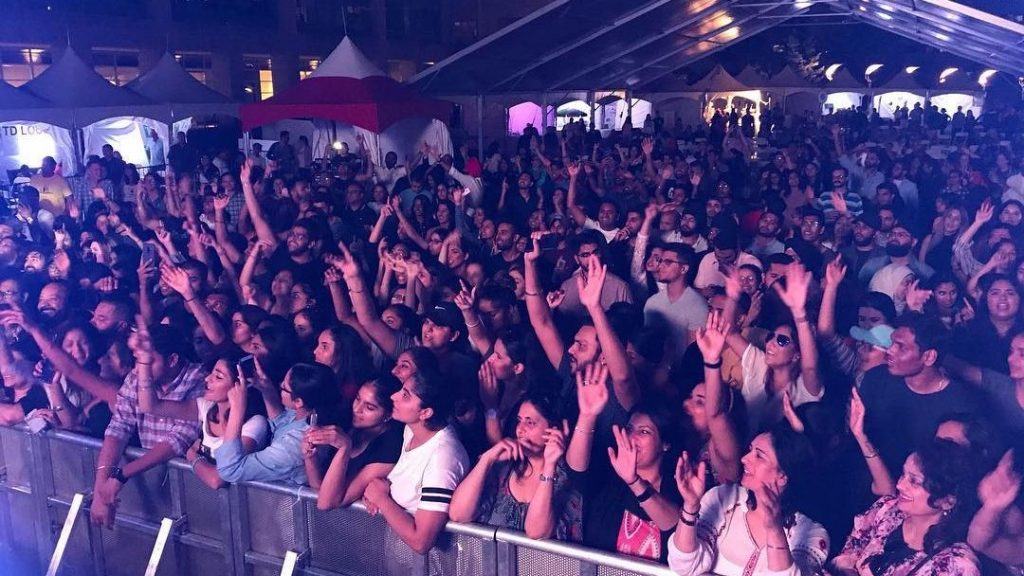 Cricket and a Boat Cruise at Ottawa's SouthAsianFest

SouthAsianFest takes over Ottawa's downtown from August 9-18. This year's festivities kick off with a special dinner and dance boat cruise, followed by a free cricket game between Ottawa's Defence Cricket Club and Bel-Air Cricket Club. Don't miss the Dance Showcase at City Hall (August 14), featuring classical, fusion and Bollywood dance, followed by a Masala Bhangra Work Out. Other highlights include the FoodFest (August 13) and The Focus is ART! Exhibition (August 15). With face painting, henna, and live entertainment for all ages, there's a little something for everyone.
***
Cricket et tour en bateau au SouthAsianFest d'Ottawa

Le SouthAsianFest envahit le centre-ville d'Ottawa du 9 au 18 août. Cette année, les festivités commencent par un dîner spécial et une croisière dansante, suivis d'un match de cricket gratuit entre le Defence Cricket Club d'Ottawa et le Bel-Air Cricket Club. Ne manquez pas le Dance Showcase à hôtel de ville (14 août) avec en vedette de la danse classique, fusion et bollywoodienne, suivi d'une séance d'entraînement de Masala Bhangra. D'autres moments forts incluent le FoodFest (13 août) et l'exposition The Focus is ART! (15 août). Il y en pour tous les goûts avec des activités comme le maquillage du visage, la teinture henné et des spectacles pour des publics de tous âges.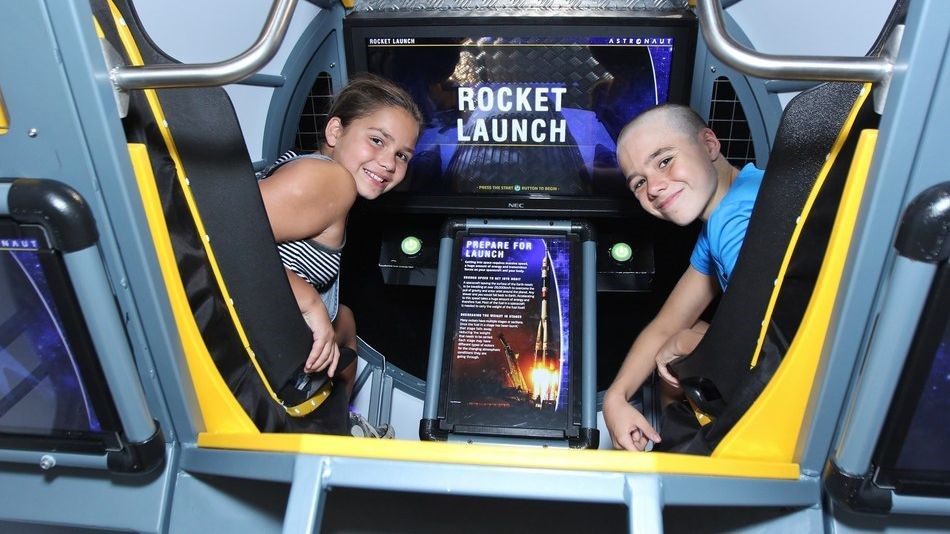 Summer of Space at the Ontario Science Centre

The Summer of Space continues at the Science Centre with new space-themed exhibitions, IMAX films and a planetarium show. Celebrate the 50th anniversary of NASA's Apollo 11 mission with the critically-acclaimed documentary Apollo 11: First Steps Edition, featuring newly-discovered 70mm footage and audio recordings. Visit the Astronaut exhibit to discover what it takes to travel to space, including how to sleep, eat, shower and use the toilet while in orbit. Learn about women-led space exploration at the Women in Space exhibit, featuring trailblazing female scientists from Canada and beyond.
***
Un été spatial au Centre des sciences de l'Ontario

L'été spatial se poursuit au Centre des sciences avec de nouvelles expositions sur le thème de l'espace, des films IMAX et une exposition au Planétarium. Célébrez le 50e anniversaire de la mission Apollo 11 de la NASA avec le documentaire salué par la critique Apollo11 : First Steps Edition, qui présente des séquences inédites en 70 mm et des enregistrements audio. Visitez l'exposition Astronaut pour découvrir ce que signifie voyager dans l'espace, y compris comment dormir, manger, prendre sa douche et aller aux toilettes en orbite. Faites connaissance avec des femmes à l'avant-garde de l'aérospatiale grâce à l'exposition Women in Space, mettant en vedette des scientifiques féminines les plus en vue de l'industrie — au Canada et ailleurs.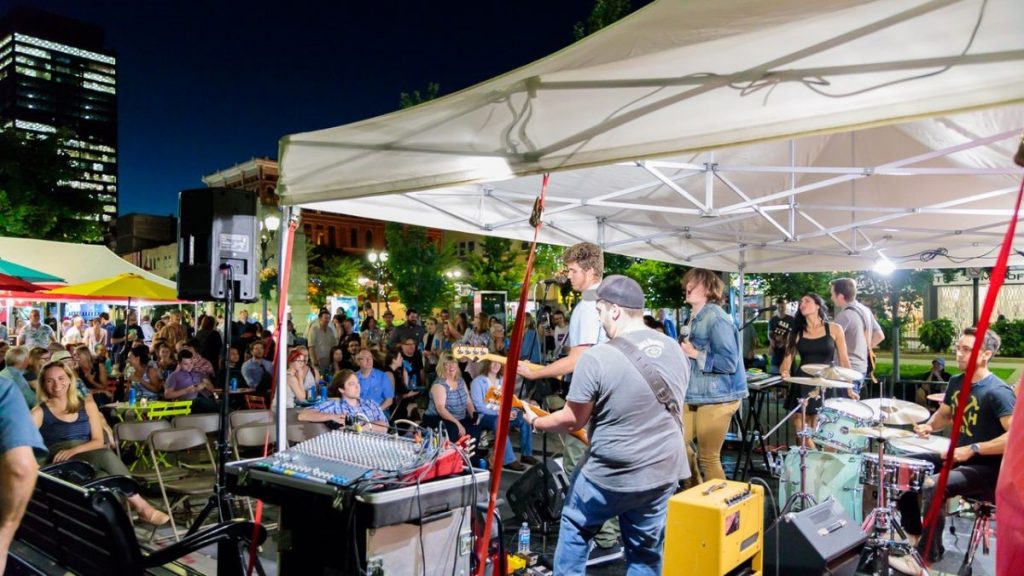 Closing Soon: Hamilton Fringe

The 16th annual Hamilton Fringe Festival comes to an end this Sunday after 12 days of musicals, dance, comedies, magic shows and dramas! There's still time to catch a show or enjoy some free programming at Fringe Club in Gore Park.
***
Prend fin bientôt : le Fringe de Hamilton

La 16e édition du Hamilton Fringe Festival se termine dimanche après 12 jours de théâtre musical, de danse, de comédies, de spectacles de magie et de drames! Vous avez encore la chance de voir un spectacle ou d'assister à une activité de programmation sans frais au Fringe Club au parc Gore.