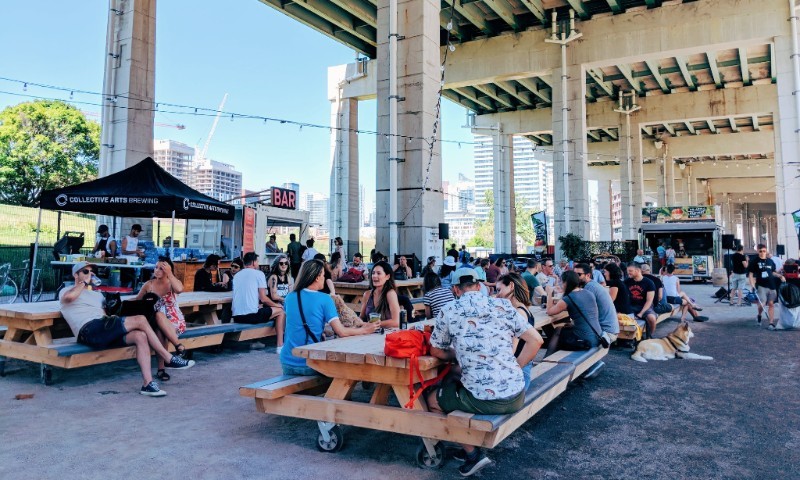 The Bentway Summer Season: Skateboarding and the Sunday Social
Summer is in full swing at the Bentway! Trade in your skates for a skateboard and check out CITE, a summer-long celebration of skateboard arts and culture. From July 7, the Bentway is hosting skateboarding lessons for youth, as well as workshops in screen printing, videography and skateboard design. Stop by the Bentway Beer Garden for the Sunday Social for some music, games, snacks, drinks – and a rotating tap of summer activities! Kick things off on July 8 with a pedal-powered musical showcase by Tune Your Ride, or enjoy a break from city noise with Silent Streets, Silent Yoga and Silent Disco on July 15. Check out the full event schedule here.
***
L'été à la manière Bentway : planches à roulettes et rencontres du dimanche
L'été bat son plein au Bentway! Délaissez vos patins pour votre planche à roulettes et rendez-vous à CITE qui célèbre pendant tout l'été les arts et la culture associés au skate. À compter du 7 juillet, des cours de planche à roulettes sont offerts aux jeunes sur la piste Bentway, ainsi que des ateliers de sérigraphie, vidéographie et design de skateboard. Rendez-vous au Bentway Beer Garden pour l'événement Sunday Social avec son joyeux mélange de musique, jeux, collations et boissons… et un feu roulant d'activités estivales! Le coup d'envoi sera donné le 8 juillet avec un spectacle de musique sur pédale avec Tune Your Ride. Puis, le 15 juillet, oubliez les bruits de la ville quelques instants avec Silent Streets, Silent Yoga et Silent Disco. Découvrez toute la programmation ici.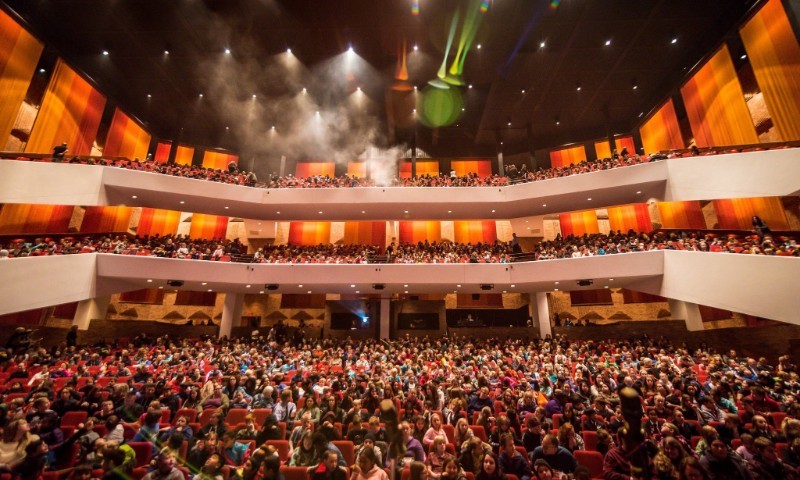 Brott Music Festival: PopOpera, Steampunk Magic Flute, and More!
This summer, the Brott Music Festival's eclectic mix of orchestral, chamber, jazz, pop and opera will grace concert halls across Ontario. As the only Canadian festival with a full-time, professional orchestra-in-residence, Brott is known for its high artistic standards and world-class soloists. Brott kicks off on July 12 with PopOpera, a show featuring the greatest grand and comic opera hits by Mozart, Verdi, Puccini, Tchaikovsky, Britten and Sullivan. On July 19, don't miss a unique Steampunk rendition of Mozart's Magic Flute: a mix of old and new, modern technology and Victorian aesthetic. Also on the schedule: All the Old Familiar Places, featuring jazz and Big Band hits in Ancaster, and Jean Sibelius' Symphony No. 5 at McMaster University. Check out the full schedule here.
***
Le Brott Music Festival : opéra pop, flûte enchantée steampunk et plus!
Cet été, plusieurs salles de concert en Ontario auront la chance de découvrir le mélange éclectique de musiques du Brott Music Festival : symphonique, chambre, jazz, pop et opéra. Seul festival canadien avec un orchestre professionnel en résidence à temps plein, le Brott est reconnu pour ses normes artistiques élevées et ses solistes de classe mondiale. Le coup d'envoi du Brott sera donné le 12 juillet avec PopOpera, un spectacle mettant en vedette les plus grands succès comiques de Mozart, Verdi, Puccini, Tchaikovsky, Britten et Sullivan. Le 19 juillet, ne manquez pas une interprétation steampunk unique de La flûte enchantée de Mozart : un mélange d'ancien et de neuf, de technologie moderne et d'esthétique victorienne. Également au menu : All the Old Familiar Places, un spectacle de jazz et big band présenté à Ancaster, et la Symphonie no 5 de Jean Sibelius à l'Université McMaster. Consultez toute la programmation ici.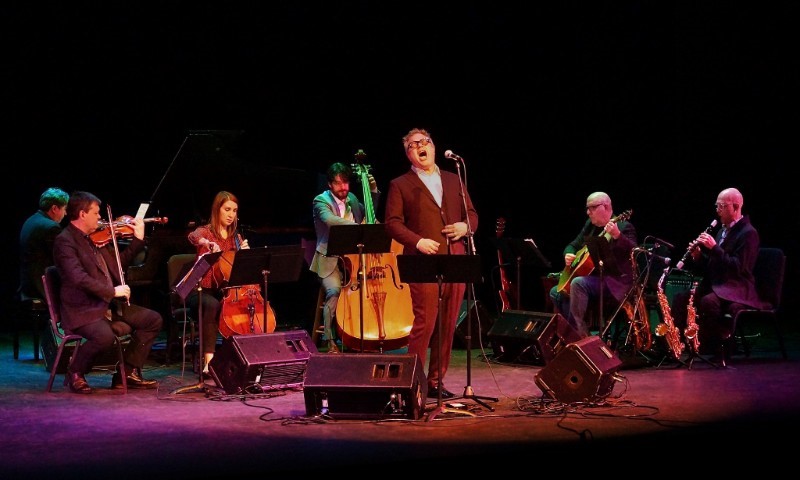 Art of Time Celebrates 20 Years
For its 20th anniversary season, the Art of Time Ensemble is bringing back some of their favourite and most celebrated pieces – and hitting the road! First up is Songbook with Steven Page, a night of "chamber music for the modern era" with founder and former lead of the iconic Barenaked Ladies. Enjoy an evening of seminal songs by Randy Newman, Radiohead, Elvis Costello, Barenaked Ladies, Leonard Cohen, Page himself, reimagined and reinvented by some of the greatest minds in classical, pop and jazz. See Songbook with Steven Page at Prince Edward County's Festival Players on July 12 and at Stratford Festival's Forum Series on July 13. Coming up next? Best of Dance and Music on October 25-27, a look back at some of the Ensemble's finest dance collaborations. Click here for the full show listings.
***
Art of Time fête ses 20 ans
Pour sa 20e saison, Art of Time Ensemble reprend quelques-unes des pièces les plus populaires et célèbres de son répertoire… et part en tournée! Pour ouvrir le bal, Songbook avec Steven Page, une soirée de « musique de chambre pour l'ère moderne » avec le fondateur et ancienne tête d'affiche du groupe légendaire Barenaked Ladies. Gâtez-vous avec des chansons phares de Randy Newman, Radiohead, Elvis Costello, Barenaked Ladies, Leonard Cohen et Page, repensées et réinventées par certains des plus grands esprits de la musique classique, pop et jazz. Voyez Songbook avec Steven Page au Prince Edward County's Festival Players le 12 juillet et dans la Forum Series du Festival de Stratford le 13 juillet. Et la suite? Best of Dance and Music, du 25 au 27 octobre : une rétrospective des meilleures collaborations en danse réalisées par l'Ensemble. Cliquez ici pour voir la programmation complète.
Kultrun Brings World Beats to Kitchener
On July 13-15, Neruda Arts presents a jam-packed weekend of music at the Kultrun World Music Festival at Kitchener's Victoria Park. This year's lineup features Subhira, Alysha Brilla, Colectro, Dj Fosforita, Eliane Cuevas, Briaga, Afrikana Soul Sister, Okan, Morena Son, Aurora, and more. Jam with Chile-based Subhira, a group that fuses jazz, techno and mapuche music. Get a chance to see the famous White Pine Dancers in action – and then learn some moves. Feeling inspired? Try something new! From hand-drumming, flamenco, Dabke (a highly-rhythmic traditional dance of Syria, Lebanon, Palestine and Jordan) to mural painting, photography, storytelling and weaving, there's something for everyone. Click here to find out more.
***
Les rythmes du monde avec Kultrun à Kitchener
Du 13 au 15 juillet, Neruda Arts présente tout un week-end de musique dans le cadre du Kultrun World Music Festival au parc Victoria de Kitchener. Cette année, Subhira, Alysha Brilla, Colectro, Dj Fosforita, Eliane Cuevas, Briaga, Afrikana Soul Sister, Okan, Morena Son et Aurora sont parmi les têtes d'affiche de la programmation. Jammez avec Subhira, un groupe du Chili qui fusionne jazz, techno et musique mapuche. Ne manquez pas la chance de voir en action les célèbres White Pine Dancers… et profitez-en pour apprendre quelques mouvements. Vous avez soif de nouveauté? L'inspiration ne manque pas! Tambour à main, flamenco, dabkeh (danse traditionnelle très rythmée originaire de la Syrie, du Liban, de la Palestine et de la Jordanie), peinture murale, photographie, narration et tissage : il y en a pour tous les goûts. Cliquez ici pour en savoir plus.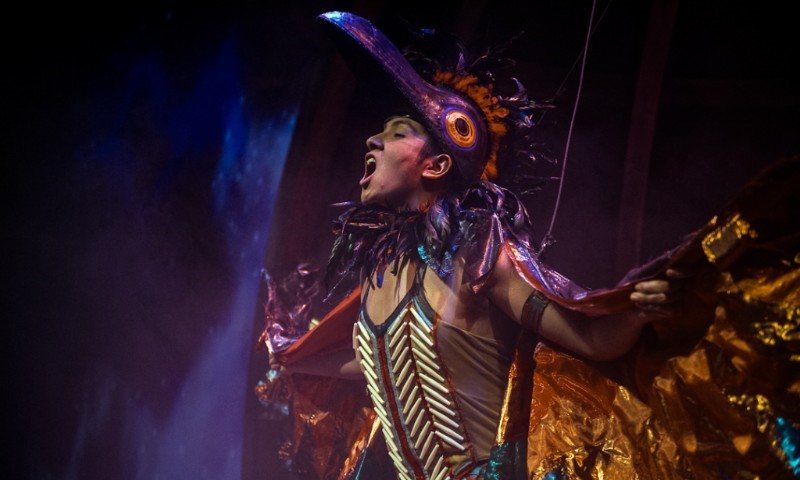 Kick and Push-ing the Boundaries of Theatre in Kingston
Now in its fourth season, the alternative theatre festival Kick and Push is bringing award-winning performers and original, genre-bending work to Kingston. The festival aims to "push the traditional concept of what theatre is, or could be" – whether it means shooting hoops during a show, or catching a living room performance. This year, explore the unrequited love between teenage boys from neighbouring reserves in Akogwe, reminisce about the video rental store in Beta's Baby, or see an unremarkable man become inexplicably famous in Flashing Lights. Other highlights include Rosalynde, a prohibition-era remake of As You Like It, and the brand new shadow puppet show Space Hippo. Kick and Push runs from July 19 until August 12. Click here for the full event listing.
Did you know? The festival's name pays homage to the old Kingston and Pembroke railway. Known as the K&P line, it is affectionately remembered as the Kick and Push trail.
***
À sa quatrième saison, le festival de théâtre alternatif Kick and Push accueille des interprètes primés et des œuvres iconoclastes originales à Kingston. L'objectif du festival est « d'étendre le concept traditionnel de ce qu'est le théâtre, ou de ce qu'il pourrait être », qu'il s'agisse de faire quelques tirs au panier de basketball pendant une représentation ou d'assister à un spectacle dans un salon. Cette année, dans la pièce Akogwe, explorez l'amour non partagé d'un adolescent pour un autre dans la réserve avoisinante, redécouvrez le magasin de location de vidéos dans Beta's Baby ou voyez un homme insignifiant devenir célèbre de manière inexplicable dans Flashing Lights. Parmi d'autres moments forts, Rosalynde, une nouvelle production de As You Like It à l'époque de la prohibition, et le tout nouveau spectacle d'ombres chinoises Space Hippo. Kick and Push se déroule du 19 juillet au 12 août. Cliquez ici pour la programmation complète.
Le saviez-vous? Le nom du festival rend hommage à l'ancienne voie ferrée reliant Kingston et Pembroke. Connue sous l'appellation de ligne K&P, on s'en souvient affectueusement en tant que tracé Kick and Push.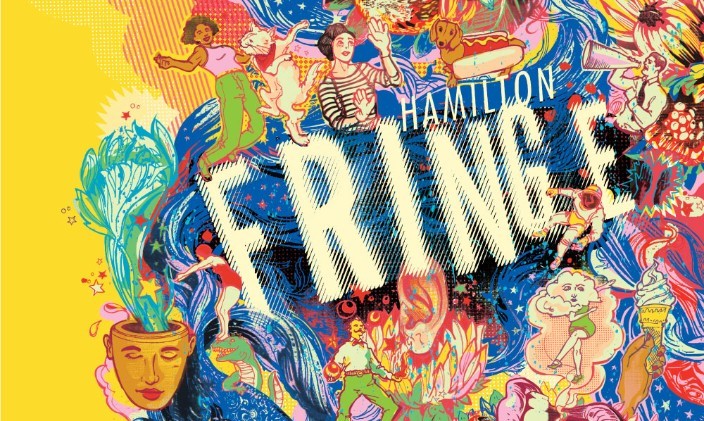 Hamilton Fringe: Accessible, Playful and Engaging
The Hamilton Fringe Festival is back for 10 days of accessible, playful and engaging theatre. This year's lineup includes more than 50 companies offering up musicals, dance, comedies, magic shows, dramas and family entertainment in nearly 400 performances. What's more, Gore Park will host a new outdoor Fringe Club, a hub with a licensed patio, performance stage, central box office and information tent. Outdoor activities include world class buskers, a craft market, yoga classes, films, karaoke, and more. Catch a showing of the Fringe Shorts Showcase, enjoy a festive drag night or test your faux-singing skills in the lip synch showdown. Hamilton Fringe runs from July 19-29. Click here to see the full schedule.
***
Fringe de Hamilton: accessible, ludique et stimulant
Pendant 10 jours, le Festival Fringe de Hamilton présente du théâtre accessible, divertissant et passionnant. Cette année, la programmation comprend plus de 50 compagnies qui présenteront près de 400 représentations de comédies et de comédies musicales, de spectacles de danse et de magie, de drames et de divertissement familial. De plus, un nouveau club Fringe s'installera au parc Gore : ce sera un carrefour de rencontre avec une terrasse où l'on servira de l'alcool, une scène, une billetterie centrale et une tente d'information. Parmi les activités en plein air, découvrez des amuseurs de rue de renommée internationale, un marché d'artisanat, des cours de yoga, des films et un karaoke. Assistez à une représentation de courtes pièces du Fringe, amusez-vous lors la soirée de travestis ou testez vos habiletés de similichanteurs lors d'une confrontation de synchronisation des lèvres. Le Fringe de Hamilton se déroule du 19 au 29 juillet. Cliquez ici pour consulter toute la programmation.
More News From the Cultural Sector / Plus de nouvelles du secteur culturel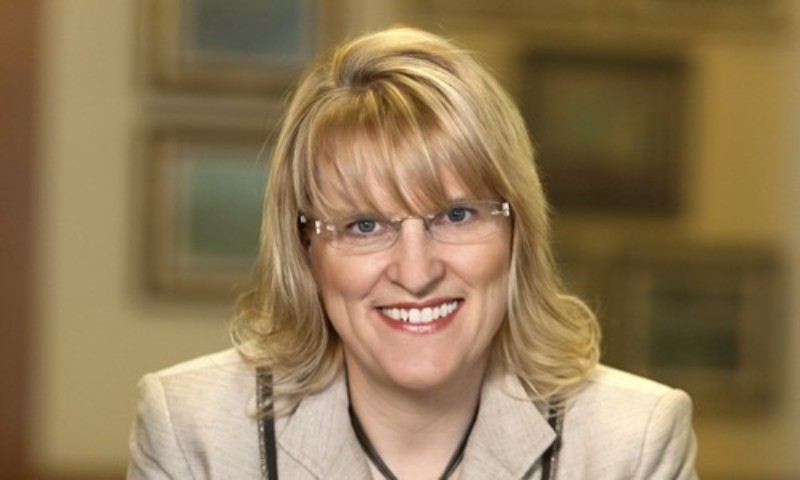 Sylvia Jones Appointed Minister of Tourism, Culture and Sport
Dufferin-Caledon MPP Sylvia Jones has been appointed as the Minister of Tourism, Culture and Sport. Since being elected in 2007, Minister Jones has served in a number of critic roles. Most recently, she was Deputy House Leader and the Critic of Infrastructure.
***
Sylvia Jones est nommée ministre du Tourisme, de la Culture et du Sport
Sylvia Jones, députée provinciale de Dufferin-Caledon, a été nommée ministre du Tourisme, de la Culture et du Sport. Depuis sa première élection en 2007, la ministre Jones a été critique de l'opposition à quelques occasions. Dernièrement, elle était leader parlementaire adjointe et critique en matière d'infrastructures.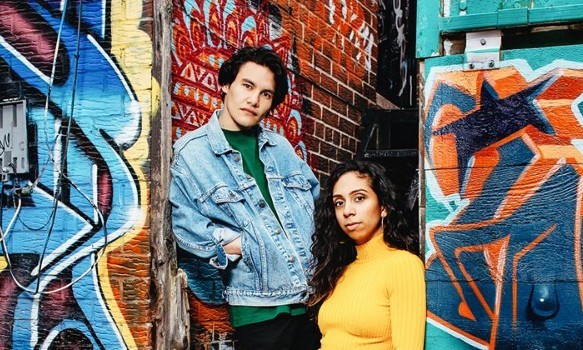 Toronto Fringe Opens
The 30th Toronto Fringe Festival is on until July 15. Fringe is Ontario's largest theatre festival, with 159 plays, and more than 1000 performances at 44 venues. See the full schedule here.
***
Ouverture du Fringe de Toronto
La 30e édition du Festival Fringe de Toronto se poursuit jusqu'au 15 juillet. C'est le plus grand festival de théâtre en Ontario, avec 159 pièces et plus de 1 000 représentations dans 44 salles et autres lieux. Consultez toute la programmation ici.