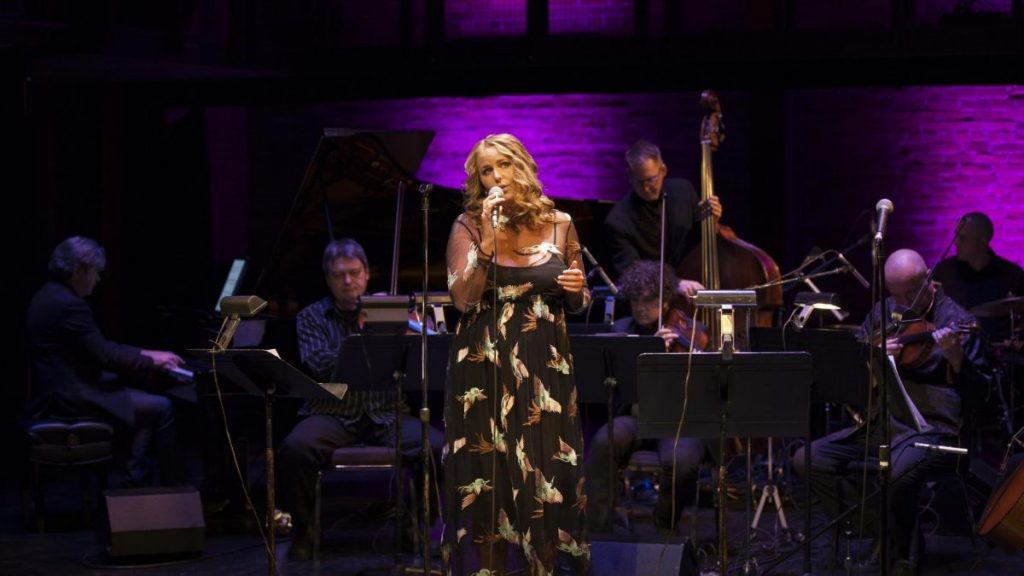 Art of Time's Off-beat Holiday Concert is Back

The Art of Time Ensemble's holiday concert To All a Good Night is anything but traditional! The program includes classic carols, seasonal songs, and a few off-beat selections backed by an ensemble of classical, jazz and pop musicians. Enjoy works by Irving Berlin, The Pogues, Joni Mitchell, Tom Waits, John Lennon and Yoko Ono, among many more. To All a Good Night runs from December 13-15 at the Harbourfront Centre Theatre. Catch it on December 21 at the Rose Theatre in Brampton.
***
Retour du concert des fêtes unique en son genre d'Art of Time

Le concert des fêtes de l'ensemble The Art of Time, To All a Good Night est tout sauf traditionnel! Le programme comprend des chants de Noël classiques, des chansons pour la saison et quelques sélections inusitées interprétés par un ensemble de musiciens de style classique, jazz et pop. Goûtez entre autres aux œuvres d'Irving Berlin, The Pogues, Joni Mitchell, Tom Waits, John Lennon et Yoko Ono. To All a Good Night se déroule du 13 au 15 décembre au Harbourfront Centre Theatre. À voir ensuite le 21 décembre au Rose Theatre de Brampton.
____________________________________________________________________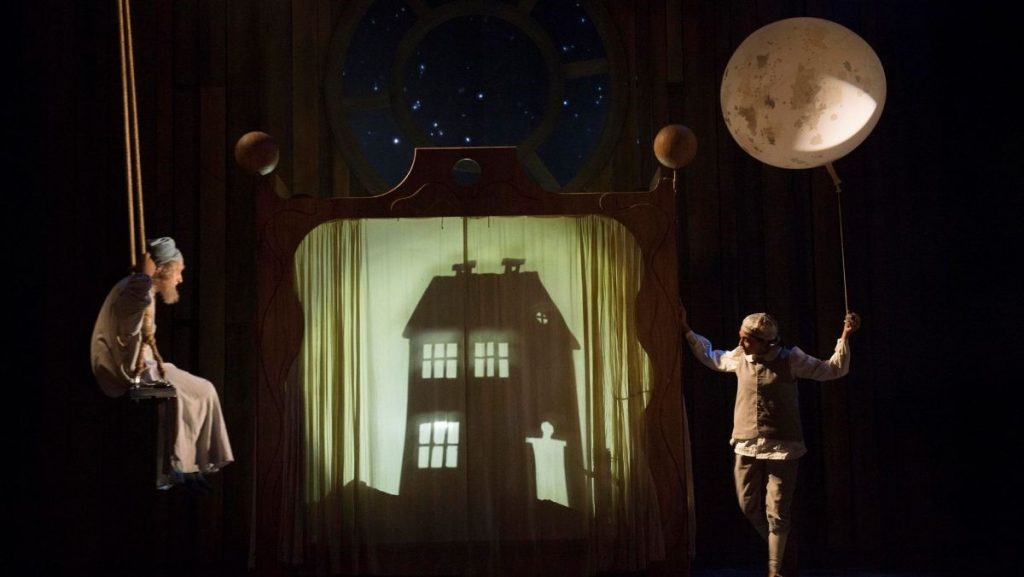 Shaw's A Christmas Carol in Niagara-on-the-Lake

"Dickens' holiday classic fits at the Shaw Festival like hand in glove." – Toronto Star

This holiday season, Shaw Festival presents A Christmas Carol at the historic Royal George theatre in Niagara-on-the-Lake. In the beloved holiday tale, Ebenezer Scrooge gets a visit from three ghosts and the wake-up call of a lifetime. Artistic director Tim Caroll's charming adaptation is full of whimsy – think balloons, roller skates and puppets – set against a playful advent calendar backdrop. Pair the show with a picturesque walk through Niagara-on-the-Lake, a Victorian winter wonderland. The show runs until December 23.
***
A Christmas Carol du Festival Shaw à Niagara-on-the-Lake

«Le classique des fêtes de Dickens cadre parfaitement avec le Festival Shaw.» — Toronto Star

En cette période des fêtes, le Festival Shaw présente A Christmas Carol au théâtre historique Royal George de Niagara-on-the-Lake. Dans ce conte de Noël populaire, Ebenezer Scrooge reçoit la visite de trois fantômes qui provoquent le réveil de toute une vie. Sur fond de calendrier ludique de l'Avent, la charmante adaptation du directeur artistique Tim Caroll est remplie de fantaisies, avec ballons, patins à roulettes et marionnettes. Accompagnez le spectacle d'une promenade pittoresque à travers Niagara-on-the-Lake, un paradis hivernal digne de l'époque victorienne. Le spectacle se poursuit jusqu'au 23 décembre.
____________________________________________________________________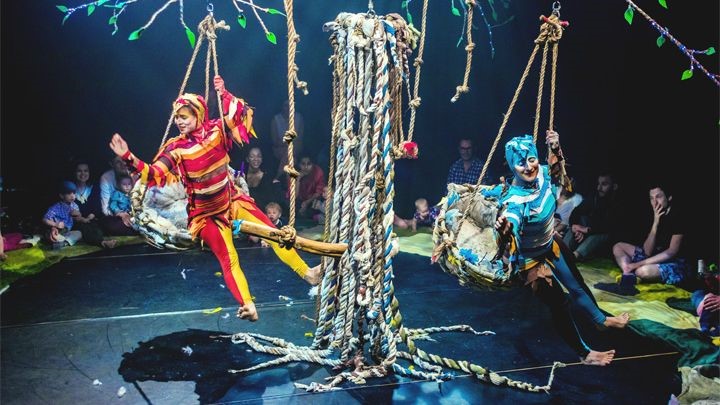 Soulpepper Family Fest Brings Circus to the Distillery with TWEET TWEET
The Soulpepper Family Festival is adding a new show to its repertoire – on December 28, catch the premiere of the lively TWEET TWEET! Created by Femmes du Feu, this aerial arts and circus performance for young children is performed in an intimate forest-like setting. Follow along as two little birds asleep in their nests wake up and discover the wondrous world around them – hopping, swooping and flying to the sounds of music and nature. Can't wait until the 28th? Check out audience favourites Peter Pan and A Christmas Carol, opening this weekend!

***
Le cirque à l'honneur à la Distillerie avec TWEET TWEET du Soulpepper Family Fest
Le Soulpepper Family Festival ajoute un nouveau spectacle à son répertoire. Le 28 décembre, assistez à la première du dynamique TWEET TWEET! Créé par Femmes du Feu, ce spectacle d'arts aériens et de cirque pour jeunes enfants est présenté dans un cadre intime qui rappelle la forêt. Deux petits oiseaux endormis se réveillent dans leur nid. Ils découvrent le monde merveilleux qui les entoure en sautant, en plongeant et en volant sur de la musique et des sons de la nature. Vous ne pouvez pas attendre jusqu'au 28? Pour calmer votre impatience, voyez Peter Pan et A Christmas Carol, des coups de cœur du public, qui s'ouvrent ce week-end!
_______________________________________________________________________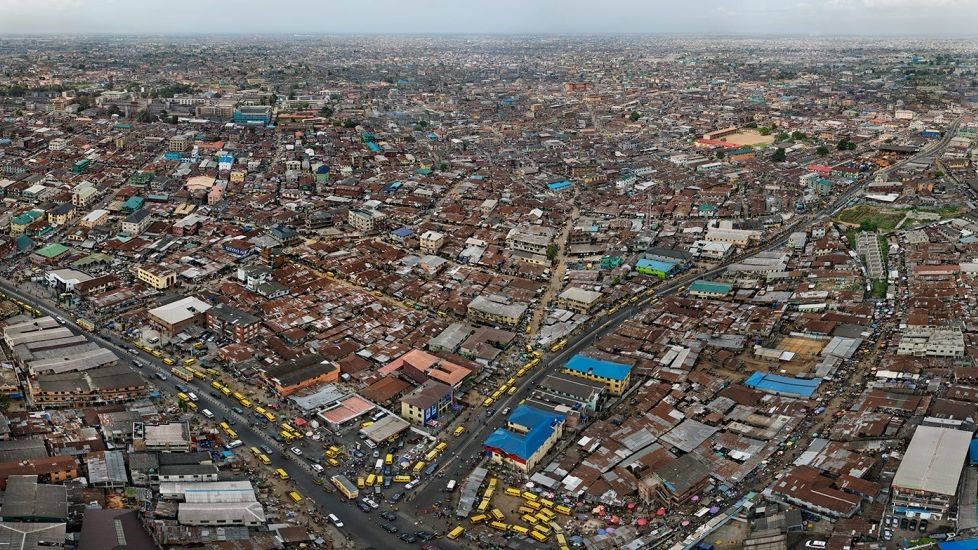 Don't Miss It! Anthropocene at the AGO

Bridging the worlds of environmental activism and art, AGO's popular Anthropocene exhibit explores how humans have shaped the world through a powerful series of photographs, films and augmented reality installations. Featuring works by world-renowned photographer Edward Burtynsky and multiple awarding-winning filmmakers Jennifer Baichwal and Nicholas de Pencier, the exhibit brings visitors face-to-face with irreversible marks of human activity: landfills, clear-cut forests and industrial blight. See it before it closes its doors on January 6.
***
À ne pas manquer! Anthropocène au MBAO

Par le biais d'une série de photographies, de films et d'installations en réalité augmentée, l'exposition Anthropocene du MBAO jette un pont entre l'activisme environnemental et l'art, en explorant comment les humains ont façonné le monde. Avec des œuvres du photographe de renommée mondiale Edward Burtynsky et des cinéastes primés Jennifer Baichwal et Nicholas de Pencier, l'exposition place les visiteurs devant les traces irréversibles de l'activité humaine : décharges, coupes à blanc des forêts et fléaux industriels. À voir absolument jusqu'au 6 janvier.
____________________________________________________________________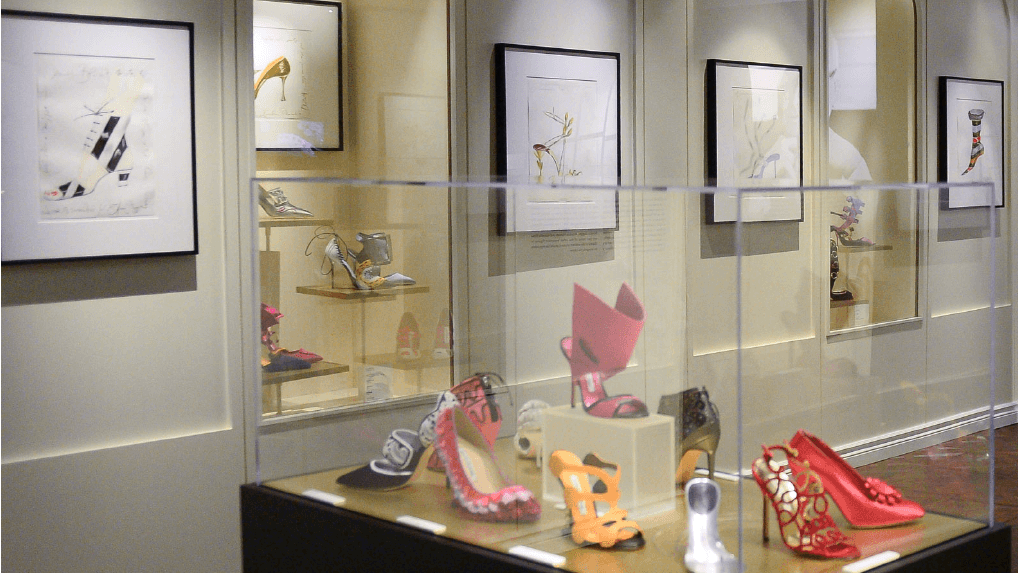 Closing Soon: The Art of Shoes at Bata Shoe Museum

Don't miss the final and only North American stop of the Manolo Blahnik traveling exhibition at the Bata Shoe Museum. Manolo Blahnik: The Art of Shoes features 212 of Blahnik's favourite shoes, from the early 70s to the modern day, accompanied by exclusive footage of the master at work, 80 artistic drawings and sketches, as well as a selection of photographs from the Condé Nast archives. There are only a few weeks left to enjoy Blahnik's creations – the exhibition runs until January 6.
***
Prend fin bientôt: The Art of Shoes au Bata Shoe Museum

Ne manquez pas l'ultime et unique étape nord-américaine de l'exposition itinérante de Manolo Blahnik au Bata Shoe Museum. Manolo Blahnik: The Art of Shoes présente 212 chaussures préférées de Blahnik, créées du début des années 1970 à nos jours, accompagnées de séquences filmées exclusives montrant le maître à l'œuvre, de 80 dessins et croquis artistiques, ainsi que d'une sélection de photographies tirées des archives Condé Nast. Il ne reste que quelques semaines pour voir les créations de Blahnik : l'exposition se poursuit jusqu'au 6 janvier.
____________________________________________________________________
Time to 'Skate the 8' at the Bentway

Don't forget – the Bentway's unique figure-eight trail opens for its second season on December 21! Come down and see why this skate spot drew more than 50,000 visitors last year (according to the CBC, "it's very Canadian"). Enjoy an expanded winter village full of snuggly blankets, warming lounges, and fire pits. As always, expect skate rentals, skating lessons, and curated food and beverage options. The fall season's public art exhibition If, But What If? will also be extended through the winter months. Bookmark this page to stay in the loop!
***
L'heure est au « Skate the 8 » au Bentway

N'oubliez pas: la patinoire unique en forme de huit de la Bentway commence sa deuxième saison le 21 décembre! Voyez pourquoi ce paradis des patineurs a attiré plus de 50 000 visiteurs l'an dernier (selon la CBC, « c'est très canadien »). Goûtez aux joies d'un village d'hiver élargi avec couvertures douillettes, salons chauffants et foyers. Comme d'habitude, vous pourrez compter sur la location de patins, les leçons de patinage et un choix d'aliments et de boissons. L'exposition d'art public lancée à l'automne If, But What If? se prolonge pendant les mois d'hiver. Ajoutez cette page à vos favoris pour rester au courant!
____________________________________________________________________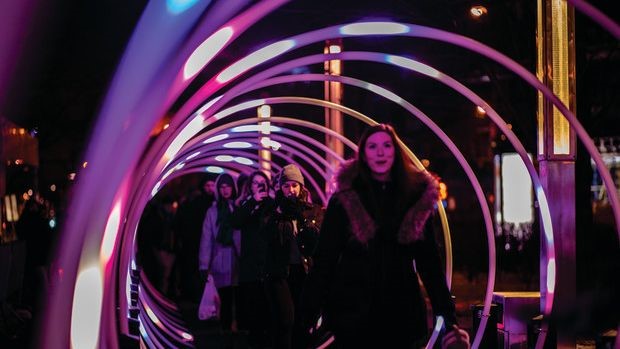 Light-Hearted Festival Fun in Niagara

Niagara's Winter Festival of Lights is in full swing! Plan a trip to the Falls to see why the three-month celebration has become a holiday tradition for over 1 million visitors from around the world. Enjoy millions of lights along the Festival's 8km illumination route, and don't miss the stunning light art displays – tunnels, see-saws and prisms, to name a few! Sign up for the Deck the Falls Walking Tour for a festive day of carolers, gourmet food samplings, holiday beverages, entertainers, holiday-themed photo-ops and craft activities.
***
Découvrez la joie des plaisirs simples au Niagara

Le Winter Festival of Lights du Niagara bat son plein! Planifiez un voyage aux chutes pour voir pourquoi cette célébration qui dure trois mois est devenue une tradition des fêtes fréquentée par plus d'un million de visiteurs du monde entier. Admirez des millions de lumières le long des 8 km du parcours illuminé du Festival. Ne manquez pas les étonnantes installations d'art lumineux avec tunnels, balançoires à bascule et prismes, entre autres! Inscrivez-vous à la randonnée pédestre Deck the Falls pour vivre une journée festive de chants de Noël, de dégustations gastronomiques et de boissons des fêtes, de spectacles et d'artistes, de séances de photos sur le thème des fêtes et d'activités artisanales.
____________________________________________________________________
MORE NEWS FROM THE CULTURAL SECTOR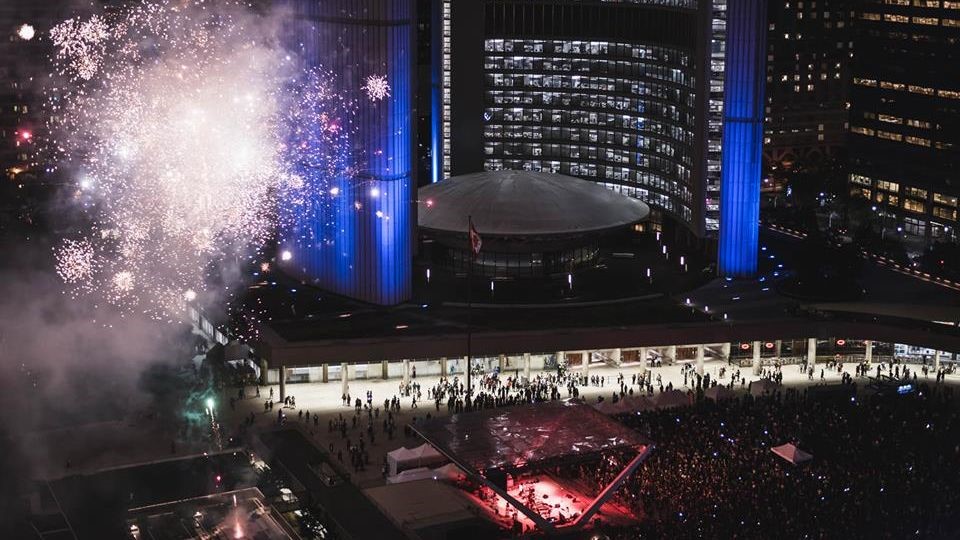 Tourism Matters in Ontario

Tourism is a strong economic contributor in Ontario, but its potential is far from realized, according to the TIAO. The industry represents $34.1 billion in annual receipts and 4.3% of provincial GDP. Click here to read more.
***
Le tourisme est important en Ontario

Le tourisme contribue fortement à l'économie de l'Ontario, mais son potentiel est loin d'être exploité, selon le plus récent rapport de l'AITO. L'industrie représente 34,1 milliards de dollars en recettes annuelles et 4,3% du PIB de la province. Cliquez ici pour en savoir plus.
____________________________________________________________________