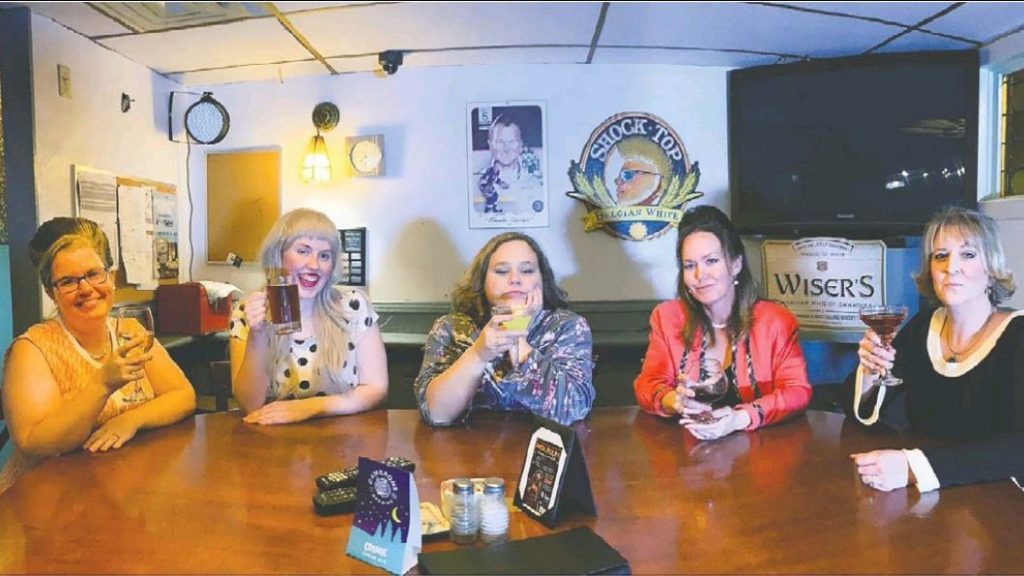 Dinner Theatre in Sudbury, 60s Style

From December 5-7, Sudbury Performance Group presents the dinner theatre production Sealed for Freshness! Set in the 1960s on a hilarious journey of self-discovery, it's the story of five Midwestern women who believe in being good wives, good mothers, and good neighbours. They were raised to trade their dreams, hopes, and desires for social norms… and now they want them back. Their hermetically sealed, airtight lives unravel during a side-splitting Tupperware party gone awry. The women of Sealed for Freshness are struggling with lost youth, missed opportunities—and deviled egg containers.
***
Souper théâtre à Sudbury, dans le style des années 1960

Du 5 au 7 décembre, le Sudbury Performance Group présente la production Sealed for Freshness sous forme de souper spectacle! Dans les années 1960, 5 femmes du Midwest partent dans une hilarante découverte d'elles-mêmes. Elles croient être de bonnes épouses, de bonnes mères et de bonnes voisines. On leur a appris à troquer leurs rêves, espoirs et désirs pour satisfaire les normes sociales… et maintenant, elles veulent reprendre leur dû! Elles déballent avec fracas leurs vies scellées hermétiquement lors d'un party de Tupperware qui tourne mal. Les femmes de Sealed for Freshness luttent pour retrouver leur jeunesse perdue, les occasions envolées et… ouvrir leurs contenants d'œufs farcis.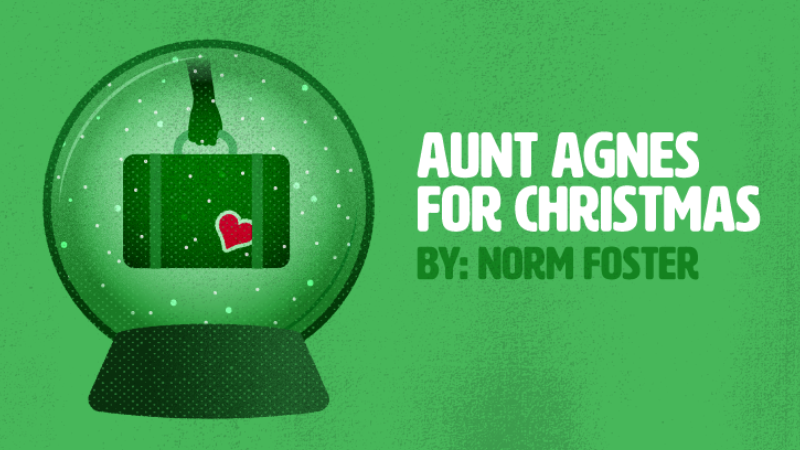 Aunt Agnes for Christmas: A World Premiere

On December 11, The Foster Festival and FirstOntario Performing Arts Centre present the world premiere of a new holiday play by Norm Foster! Part Mary Poppins with a dose of Auntie Mame to spice things up, Aunt Agnes for Christmas is a zany romp through the ups and downs of family life with a heartwarming Christmas message. It's two days before Christmas in the Trimble household when George and Sally and their children Melissa and Brian receive an unexpected visit from George's Aunt Agnes – the only problem is, George didn't know he had an Aunt Agnes. Featuring an all-star Niagara cast, this comedy is sure to become a Christmas classic!
***
Aunt Agnes for Christmas : première mondiale

Le 11 décembre, le Foster Festival et le FirstOntario Performing Arts Centre présentent la première mondiale d'une nouvelle pièce pour les fêtes signée Norm Foster! Mary Poppins s'unit à tante Mame qui pimente les choses dans Aunt Agnes for Christmas, une pièce loufoque sur les hauts et les bas de la vie familiale avec un message réconfortant pour les fêtes. Deux jours avant Noël, George et Sally Trimble, et leurs enfants Melissa et Brian, reçoivent la visite de la tante Agnès de Georges… le seul ennui, c'est que Georges ne sait pas qu'il a une tante Agnès! Avec une distribution de vedettes de la région du Niagara, cette comédie deviendra sûrement un classique des fêtes!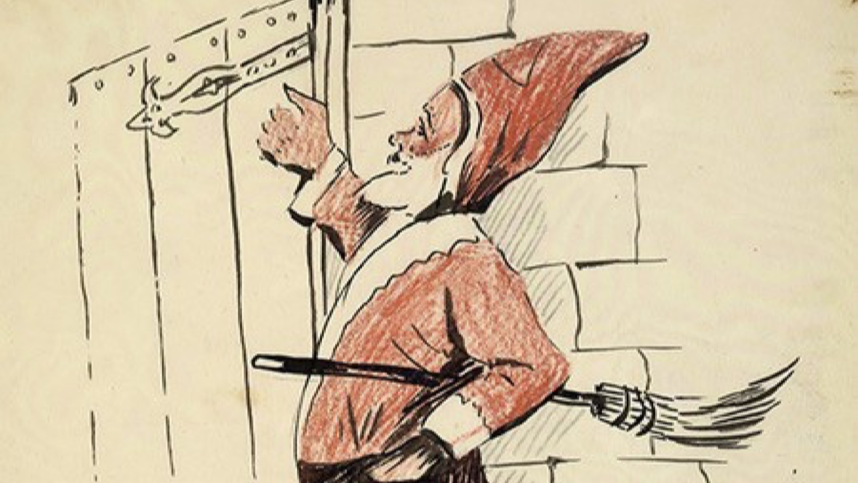 The Fool of Cavan: A Christmas Caper

This holiday season, 4th Line Theatre brings a Nancy Drew-style mystery to St. Thomas Anglican Church in Millbrook. Set in the 1960s, The Fool of Cavan: A Christmas Caper is a charming play full of mystery, laughs and holiday magic. A church congregation is divided when props and costumes for the upcoming Christmas concert go missing. The Needlers, a band comprised of local young people, are accused of being the culprits. Tensions mount and the Needlers take to the streets of Millbrook to solve the mystery and clear their names. The show runs from December 3-14, with holiday concerts following select shows.
***
The Fool Of Cavan: A Christmas Caper, une pièce à suspense pour Noël

Pendant le congé des fêtes, le 4th Line Theatre présente un mystère à la Nancy Drew à l'église anglicane St. Thomas à Millbrook. Remplie de mystère, d'humour et de magie des fêtes, The Fool of Cavan: A Christmas Caper est une pièce charmante qui se déroule dans les années 1960. Des paroissiens sont divisés lorsque les accessoires et les costumes pour le prochain concert de Noël disparaissent. Les Needlers (une bande de jeunes du coin) sont accusés du vol. La tension monte. Les Needlers descendent dans la rue de Millbrook pour résoudre le mystère et laver leur réputation. Les représentations ont lieu du 3 au 14 décembre; un concert des fêtes suivra certaines représentations.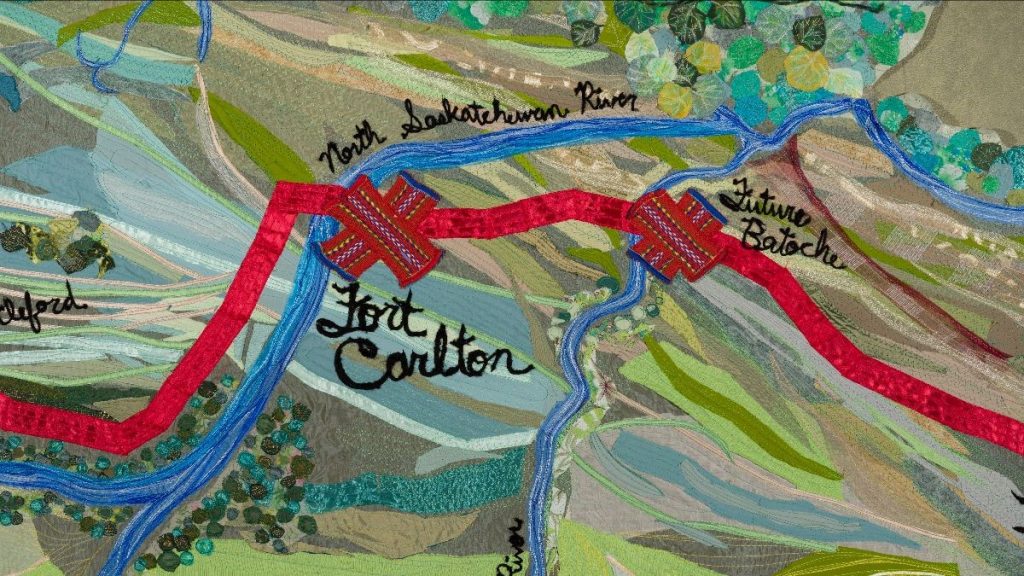 On Now at the Douglas Family Art Centre

Visit the Douglas Family Art Centre to experience two incredible exhibits before they come to a close on December 30. Gaa-Nigaani Onidaawiziwad / Leading Artists celebrates the artwork of two local Indigenous art collectives formed in the 1970s, while The Gift of Art presents the foundational collection of Walter J. Phillips' Lake of the Woods inspired art, donated by the Douglas Family. Two new exhibits open in the new year: Heather Shillinglaw: Whiskey Scrip (January 4) tells the story of the Metis artist's family through beadwork and textile installations, and Michel St. Hilaire High Speed (January 8) explores the intersection of human infrastructures with those of the natural environment.
***
En cours au Douglas Family Art Centre

Visitez le Douglas Family Art Centre pour voir deux expositions incroyables avant qu'elles se terminent le 30 décembre. La première, Gaa-Nigaani Onidaawiziwad/Leading Artists, met à l'honneur les œuvres de deux collectifs d'artistes autochtones locaux des années 1970; la deuxième, The Gift of Art, présente la collection fondamentale de l'art inspiré du lac des Bois de Walter J. Phillips, offerte par la famille Douglas. Deux expositions sont en vue pour la nouvelle année : Heather Shillinglaw: Whiskey Scrip (dès le 4 janvier) fait le portrait de la famille artistique des Métis au moyen d'installations de perlage et textile; Michel St. Hilaire High Speed (8 janvier) explore la rencontre des infrastructures humaines et de l'environnement naturel.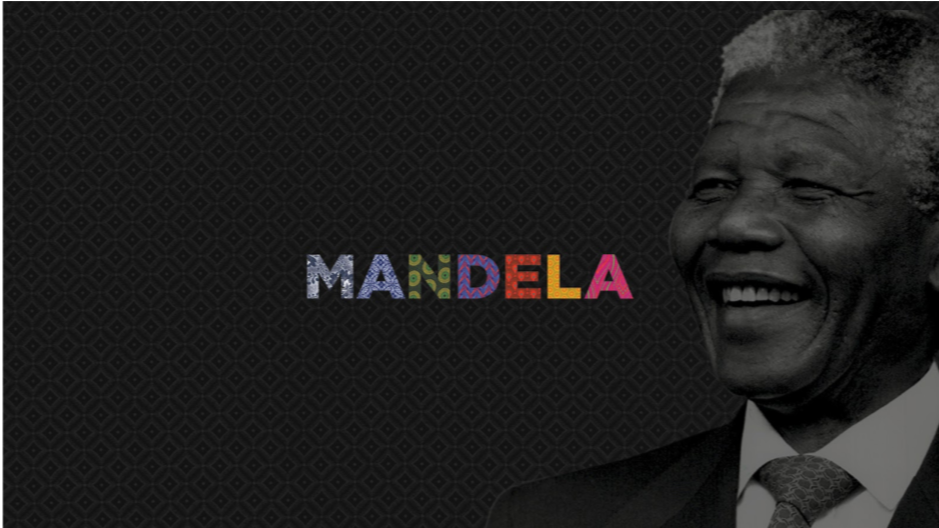 TO Live's Mandela: The Struggle for Freedom

There are only a few weeks left to experience TO Live's Mandela! Visit the Meridian Arts Centre before January 5th to learn about the South African freedom fighter's life and the movement that formed around him. Visitors can follow Mandela into hiding, join him inside a replica of the prison cell, and then experience the bittersweet joy of his release, after 27 long years of imprisonment. See how Mandela's humility and tolerance inspired the world to come together and oppose apartheid, including Canadians who joined the fight for equality.
***
Mandela à TO Live : la lutte pour la liberté

Il ne reste plus que quelques semaines pour voir Mandela à TO Live! Visitez le Meridian Arts Centre avant le 5 janvier pour connaître la vie du combattant sud-africain de la liberté et le mouvement qui s'est formé autour de lui. Les visiteurs accompagnent Mandela dans la clandestinité, le rejoignent à l'intérieur d'une reproduction de sa cellule de prison, puis font l'expérience de la joie douce-amère qui a suivi sa libération après 27 longues années d'emprisonnement. Voyez comment l'humilité et la tolérance de Mandela ont su rallier le monde contre l'apartheid, dont des Canadiens qui ont participé au combat pour l'égalité.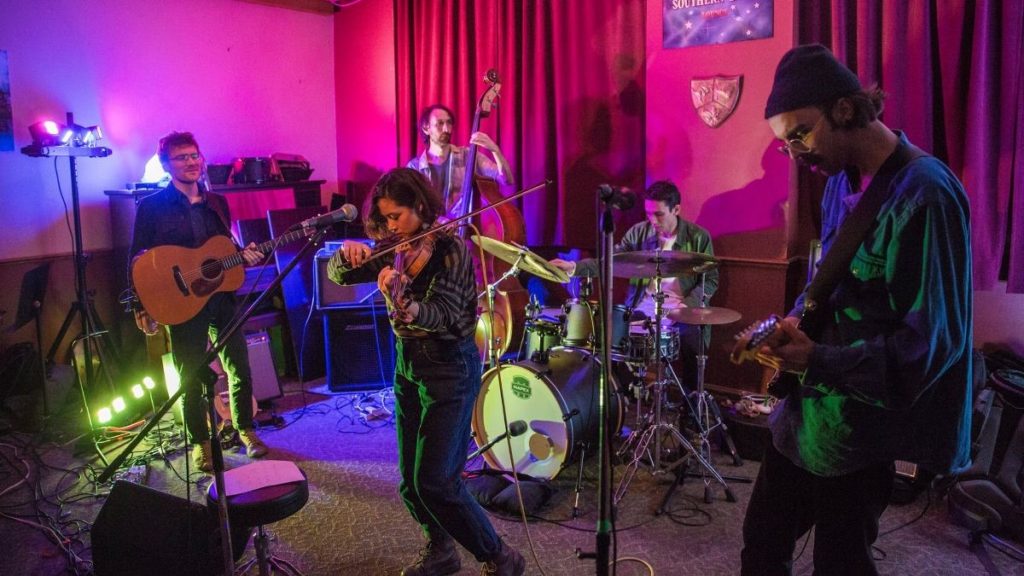 Long Winter at Harbourfront Centre

The second volume of Long Winter, Toronto's essential all­-ages, pay-what-you-can, inter-­arts series, takes place at Harbourfront Centre on December 13. Now in its eighth year, the series features performance art, theatre and dance, large-­scale sculptural installations, projections, visual installations and much more. Each season, Long Winter brings together over 200 local artists/collectives and more than 5,000 participants, transforming spaces into immersive, collaborative environments. Volume 2 features a line-up of talented locals, as well as special guests Small Time Giants (Denmark) and Digawolf (Northwest Territories).
***
Long hiver au Harbourfront Centre

Payez ce que vous pouvez pour voir le second volume de Long Winter, la série torontoise inter-arts pour tous qui aura lieu au centre Harbourfront le 13 décembre. À sa huitième saison, la série présente de l'art performance, du théâtre et de la danse, des installations sculpturales à grande échelle, des projections, des installations visuelles et tellement plus. Chaque année, Long Winter rassemble plus de 200 artistes et collectifs locaux qui transforment des espaces en environnements immersifs et collaboratifs pour attirer plus de 5 000 participants. La programmation du volume 2 met en vedette des talents locaux de même que les invités spéciaux Small Time Giants (Danemark) et Digawolf (Territoires du Nord-Ouest).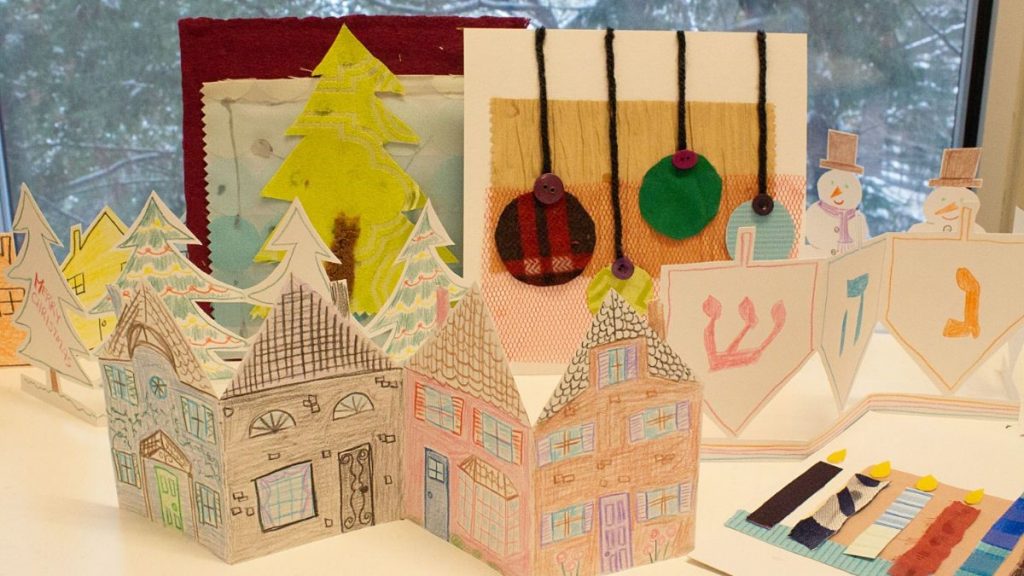 Celebrate the Holidays at the McMichael

On Sunday, December 15, the McMichael transforms into a magical winter wonderland with special exhibitions, art workshops, and performances for the whole family. Enjoy a festive musical performance and sing-along by Hugh Barnett and Jessica Doyle with classic holiday songs in both English and French. Check out the drop-in art workshops to explore textile art, try your hand at snowy night painting, or create an accordion holiday card. Explore the galleries by taking part in an interactive, family-friendly guided tour, or pick up an activity card for a self-guided experience.
***
Célébration des fêtes à la McMichael

Le dimanche 15 décembre, la McMichael se transforme en féérie hivernale avec des expositions uniques, des ateliers d'art et des spectacles pour toute la famille. Assistez à un concert de musique festive. En compagnie de Hugh Barnett et de Jessica Doyle, chantez en chœur des classiques des fêtes en anglais et en français. Arrivez à l'improviste pour participer à des ateliers d'exploration sur l'art textile, essayez de peindre une scène de nuit enneigée ou créez une carte des fêtes en accordéon. Explorez les salles d'exposition en prenant part à une visite guidée interactive pour toute la famille ou suivez la carte d'activité pour une visite sans guide.