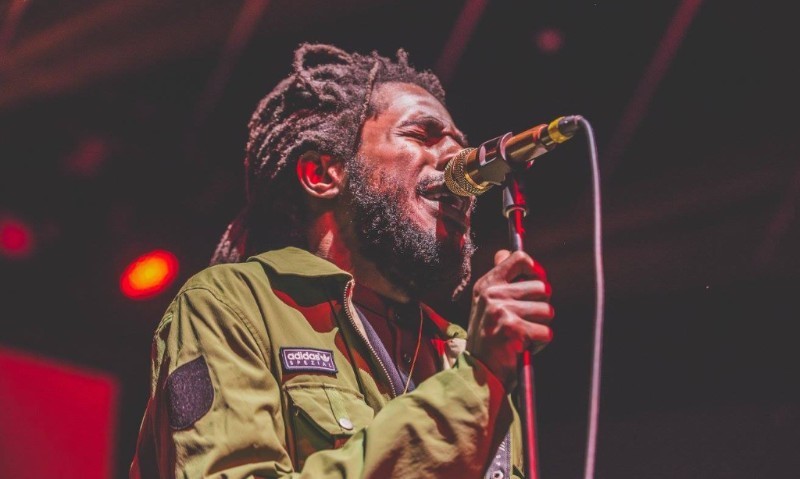 Manifesto Returns to Its Roots At City Hall
Manifesto takes over Toronto on August 9-19 for ten days of hip-hop music, art and dance! The festival's biggest show brings Jamaican reggae revival star Chronixx and his band Zincfence Redemption to City Hall on August 16, with Toronto native Charlotte Day Wilson on opening duties. From August 15-19, visit the free Art Show to enjoy work by local artists Hatecopy, Tessar Lo, Yung Yemi and many more. Toronto-based Instagram star and pop artist Hatecopy, best known for her Roy Lichtenstein-style, South Asian-inspired characters, will create a pop-up installation for the event. On August 17, the Drake Hotel hosts the epic Hip-Hop and House/Waacking Dance Battle as part of a three-floor House Party. The Summit brings together young artists and entrepreneurs for a day of panels on topics as diverse as music management, feminism and beat-making.
***
Un retour aux sources pour Manifesto à l'hôtel de ville
Avec Manifesto, la musique hip-hop, l'art et la danse règnent pendant dix jours à Toronto, du 9 au 19 août ! Le spectacle le plus important du festival aura lieu à l'hôtel de ville le 16 août avec en vedette Chronixx, l'étoile jamaïcaine du nouveau reggae, et son groupe Zincfence Redemption. La Torontoise Charlotte Day Wilson assure la première partie du spectacle. Du 15 au 19 août, visitez sans frais l'exposition d'art pour admirer les œuvres réalisées par les artistes locaux Hatecopy, Tessar Lo, Yung Yemi et bien d'autres. Hatecopy, artiste pop de Toronto et vedette d'Instagram, bien connue pour son style à la Roy Lichtenstein et ses personnages d'inspiration sud-asiatique, créera une installation pop-up spécialement pour l'occasion. Le 17 août, l'hôtel Drake est le théâtre du concours Hip-Hop and House/Waacking Dance Battle dans le cadre d'une fête maison qui se déroulera sur trois étages. Pendant une journée, The Summit réunit des groupes d'experts composés de jeunes artistes et d'entrepreneurs qui discuteront de plusieurs sujets, dont la gestion musicale, le féminisme et le beatmaking.
____________________________________________________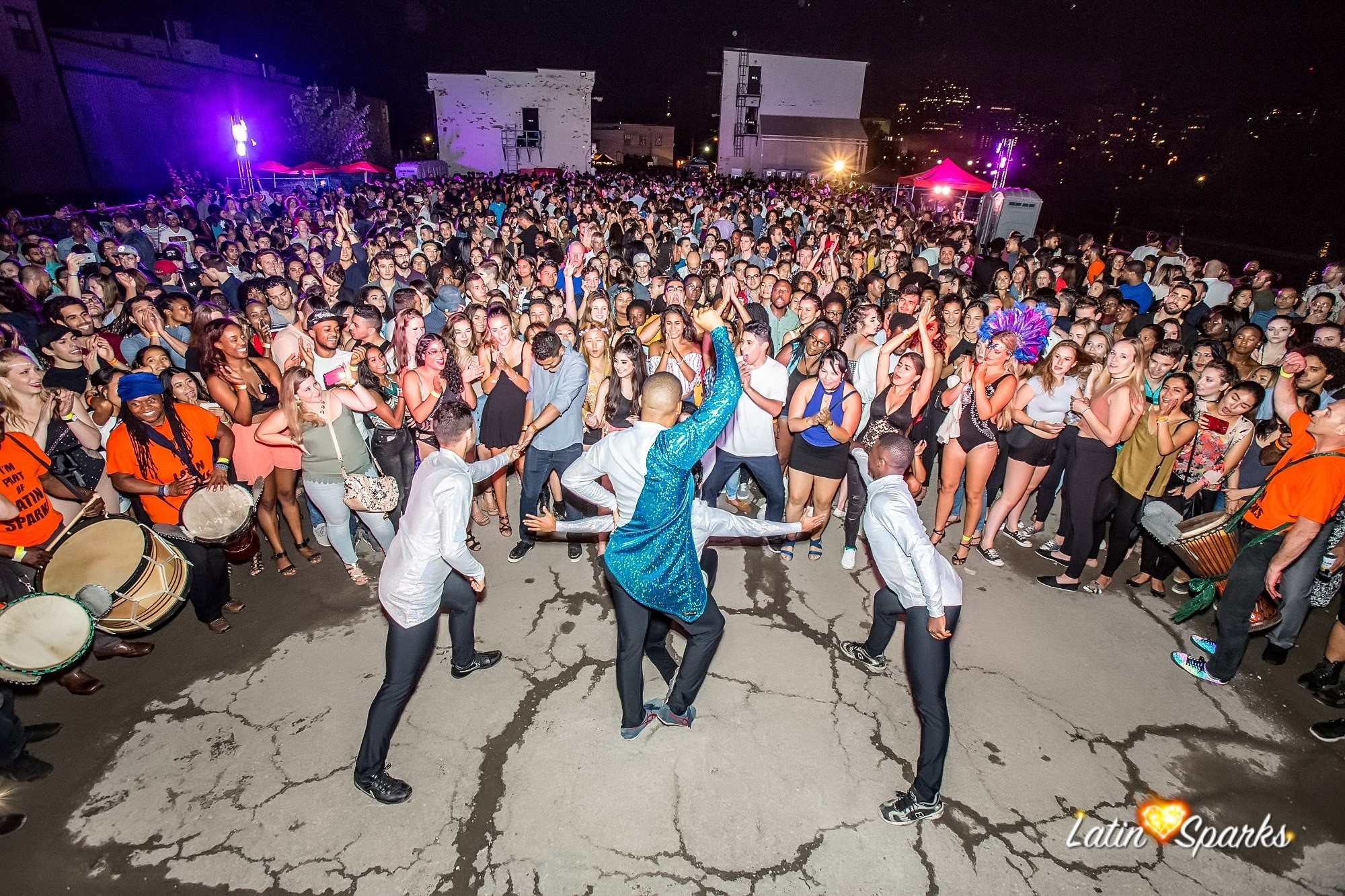 The Latin Sparks Block Party Brings Cherry Street to Life
Celebrate the end of summer with Latin beats, snacks and dance at the Latin Sparks Block Party, taking place on August 18 on Cherry Street. The upbeat, cultural extravaganza features performances by percussionist entertainer CStyxx, violin/percussion duo Skin N Strings, and a selection of top local MCs and freestyle dancers. DJs will keep the beat going with a mix of salsa, bachata, reggaeton, dancehall and top 40 hits. Need a Latin dance refresher? Not to worry – you can join a number of free salsa and bachata dance lessons. With a selection of authentic Latin street food, outdoor bars, and festive entertainment, you're guaranteed to dance the night away.
***
La fête de quartier Latin Sparks en met plein la vie sur la rue Cherry
Célébrez la fin de l'été sur des rythmes latins et de la danse, avec de la nourriture de casse-croûte lors de la Latin Sparks Block Party qui aura lieu le 18 août sur la rue Cherry. Cette fête culturelle joyeuse et extravagante propose des spectacles du percussionniste CStyxx et du duo de violon et percussions Skin N Strings, accompagnés des meilleurs maîtres de cérémonie et danseurs de style libre locaux. Des DJ feront battre en continu des rythmes de salsa, bachata, reggaeton, musique dancehall et des 40 plus grands succès musicaux de l'heure. Besoin de vous refamiliariser avec la danse latine ? Pas de soucis : participez sans frais à l'un ou l'autre cours de danse salsa et bachata. Vous danserez toute la nuit au rythme d'un divertissement festif, en vous gavant dans la rue d'authentique nourriture latine et en vous désaltérant dans des bars en plein air.
____________________________________________________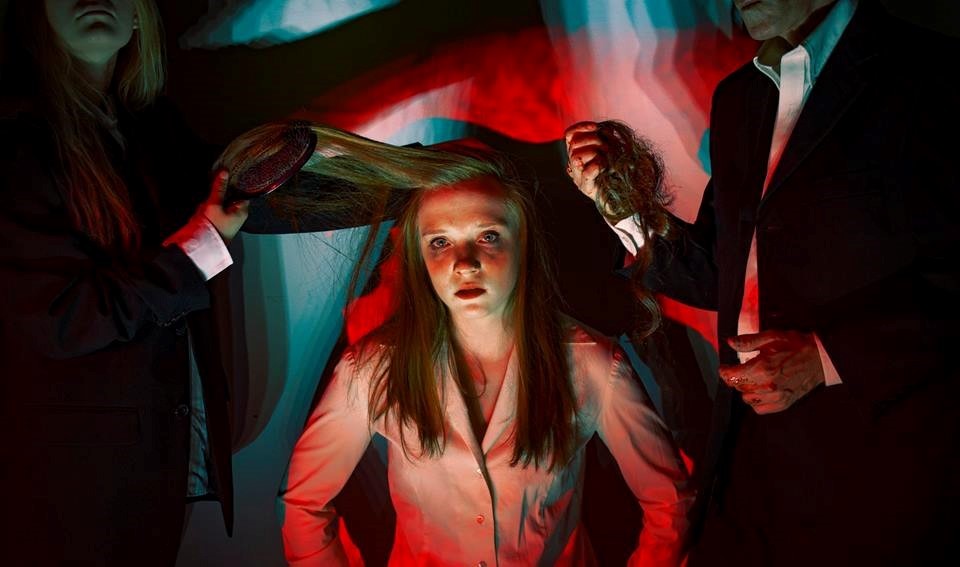 Macbeth Goes Modern at Hamilton's Rock Garden
Conspiracy, drones, and a space opera – this is Shakespeare as you've never seen it before! From August 13-31, Hamilton's Tottering Biped Theatre presents a contemporary, highly physical interpretation of Macbeth as part of Shakespeare at the Rock. The third edition of Hamilton's own Shakespeare-in-the-park showcases the classic story of fate and vengeance, re-imagined as a conspiracy story thriller. An outstanding cast of emerging actors brings the play to life in Royal Botanical Garden's beautiful Rock Garden. Founded in 2016, the local initiative began with a simple idea: audiences and local talent need not travel to Toronto (or elsewhere) to get their fill of our favourite bard. Catch a performance of Macbeth: Conspiracy Theory from August 13-17, 20-24, and 27-31.
***
Macbeth se modernise au Rock Garden de Hamilton
Conspiration, drones et opéra de l'espace : c'est Shakespeare comme vous ne l'avez jamais vu avant ! Du 13 au 31 août, le Tottering Biped Theatre de Hamilton présente une version contemporaine et extrêmement physique de Macbeth dans le cadre de Shakespeare at the Rock. La troisième édition de la version hamiltonienne d'un festival Shakespeare dans un parc propose une histoire classique de destin et de vengeance recréée sous forme de récit de conspiration à suspense. Une distribution exceptionnelle de jeunes acteurs donne vie à la pièce de théâtre dans le Rock Garden au cœur des Jardins botaniques royaux. Une idée toute simple est à l'origine de cette initiative locale fondée en 2016 : nul besoin pour le public et les talents locaux de se rendre à Toronto (ou ailleurs) pour se rassasier des écrits du célèbre barde. Voyez une représentation de Macbeth : Conspiracy Theory du 13 au 17, du 20 au 24, et du 27 au 31 août.
____________________________________________________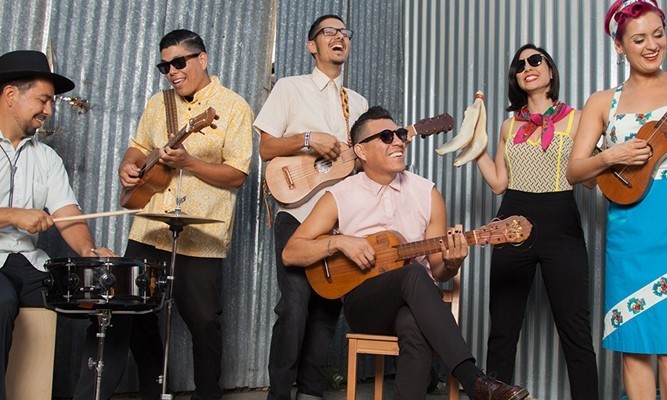 Small World Music Festival: Summertime at the Harbourfront
This August, Small World Music Festival brings the best global beats to Toronto's Harbourfront Centre – for free! Now in its 17th edition, the festival is doing things a little bit differently, leaving the confines of indoor venues and its traditional September timeslot. As always, expect a mix of traditional and cutting-edge artists hailing from as far as Morocco and LA, along with film screenings, workshops, food and drink. Get dazzled by Malian guitar hero Vieux Farka Touré, or groove to the beat of hip-hop, cumbia, dancehall and reggae with Cuban singer/rapper La Dame Blanche. On closing duties? The LA-based Las Cafeteras and their "uniquely Angeleno mishmash of punk, hip-hop, beat music, cumbia and rock". Don't miss the festival afterparty with DJ Lag, the 21-year-old who brought the minimalist, bass-heavy Durban Gqom sound to the dancefloors of Europe. Small World Music Festival is on from August 17-19 at Toronto's Harbourfront Centre.
***
Small World Music Festival: l'été au Harbourfront
Au mois d'août, le Small World Music Festival réunit les meilleurs rythmes du monde au Centre Harbourfront de Toronto… sans frais ! Pour sa 17e édition, le festival fait les choses un peu différemment, délaissant les confins des salles intérieures et devançant son horaire habituel de septembre. Comme toujours, attendez-vous à un savant mélange d'artistes traditionnels et avant-gardistes provenant d'aussi loin que le Maroc et Los Angeles. Des projections de films, des ateliers, des expériences gastronomiques et des rafraîchissements sont aussi au programme. Laissez-vous ensorceler par le brillant guitariste malien Vieux Farka Touré, ou dansez au rythme du hip-hop, de la cumbia, de la musique dancehall et du reggae avec la chanteuse-rappeuse La Dame Blanche. Pour le spectacle de clôture ? Las Cafeteras de Los Angeles avec son « éclectique fourre-tout de punk, hip-hop, musique beat, cumbia et rock ». Ne manquez pas la fête d'après festival avec DJ Lag, ce jeune de 21 ans qui a apporté le son minimaliste de basses lourdes de Durban Gqom sur les pistes de danse d'Europe. Le Small World Music Festival se déroule du 17 au 19 août au Centre Harbourfront de Toronto.
____________________________________________________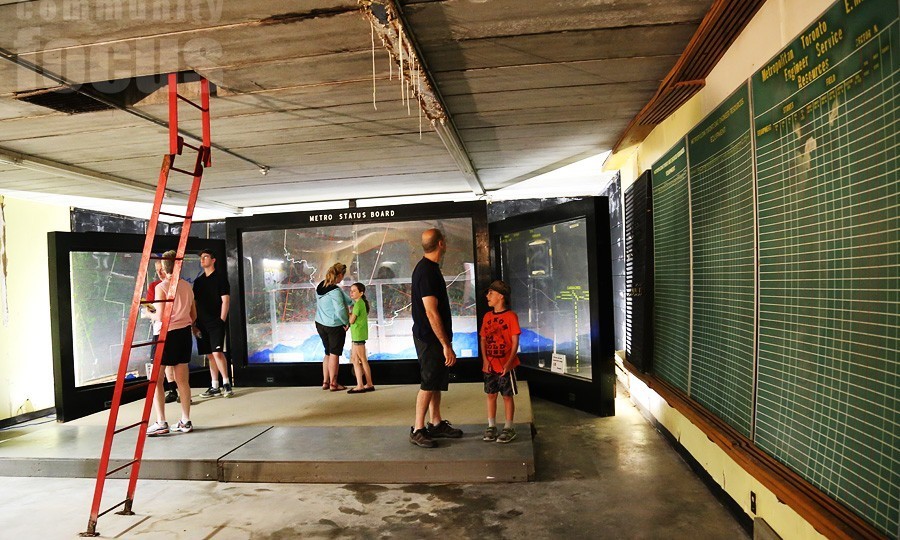 Doors Open Ontario: The End-of-Summer Edition
On August 18-19, catch Doors Open Ontario in Aurora, Cornwall, and the United Counties of Stormont, Dundas and Glengarry. Each place offers visitors more than a dozen of the most interesting local buildings to explore! In Aurora, start your day by picking up maps and brochures at the Aurora Farmer's Market, the official festival headquarters. Head to Aurora Readiness Centre for a blast from the past: a bunker built in '62 following the Cuban Missile crisis, located beneath an 1875 farmhouse (now a private home). Cornwall cultural enthusiasts can enjoy a guided tour of the historic Port Theatre, followed by a documentary showcasing the building's 75-year-old history. In the United Counties of Stormont, Dundas and Glengarry, visit the historic SDG Jail: constructed in 1833 and closed in 2002, it is considered one of the oldest public structures in Ontario! Click here for a full list of sites and events.
***
Portes ouvertes Ontario: édition de fin d'été
Les 18 et 19 août, ne manquez pas les Portes ouvertes Ontario à Aurora, à Cornwall et dans les comtés unis de Stormont, Dundas et Glengarry. À chaque endroit, les visiteurs pourront explorer plus d'une douzaine de bâtiments locaux parmi les plus fascinants ! À Aurora, commencez la journée en collectant des cartes et des brochures au marché fermier d'Aurora, le siège social du festival. Dirigez-vous au Aurora Readiness Centre pour découvrir une curiosité issue d'un passé inquiétant : un bunker construit en 1962 sous une maison de ferme de 1875 (aujourd'hui une résidence privée) à la suite de la crise des missiles de Cuba. Les amateurs de culture de Cornwall pourront jouir d'une visite guidée de l'historique Port Theatre, suivie d'un documentaire sur l'histoire du bâtiment vieux de 75 ans. Dans les comtés unis de Stormont, Dundas et Glengarry, visitez la prison historique de SDG : construite en 1833 et fermée en 2002, c'est l'un des plus anciens bâtiments publics en Ontario ! Cliquez ici pour la liste complète des lieux et événements.
____________________________________________________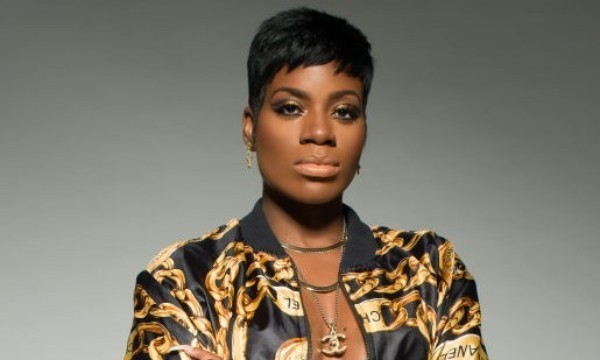 Don't Miss "Love and R&B Edition, Ladies of Soul" at Grace Jerkfest
On August 9, visit the Grace Jerkfest for a special R&B show featuring Grammy-Award-winning and platinum-selling artist Fantasia, with support from local Juno-nominated singer-songwriter Melanie Durrant! The popular festival brings the best jerk food and Jamaican music to Toronto's Centennial Park. The star-studded line-up includes Jamaica's pre-eminent band Fab 5, legendary duo Chaka Demus & Pliers, along with Rayzalution Band, Marcia Barnes – and more. Looking to escape the crowds? Dine and dance the night away at the inaugural Meet & Greet Boat Cruise, while watching a spectacular sunset over the Toronto harbour!
***
Courez entendre « Love and R&B Edition, Ladies of Soul » au Grace Jerkfest
Le 9 août, rendez-vous au Grace Jerkfest pour un spectacle rhythm and blues unique mettant en vedette Fantasia, lauréate d'un prix Grammy et artiste platine, accompagnée de Melanie Durrant, autrice-compositrice finaliste d'un prix Juno ! Grâce à ce festival populaire, découvrez le meilleur de la gastronomie épicée et de la musique jamaïcaine au Centennial Park de Toronto. La programmation comprend plusieurs vedettes, entre autres le groupe Fab 5, prééminents en Jamaïque, le duo légendaire Chaka Demus & Pliers, ainsi que Rayzalution Band et Marcia Barnes. Souhaitez-vous échapper aux foules ? Lors de la croisière inaugurale Meet & Greet, soupez et dansez toute la nuit en admirant un coucher de soleil spectaculaire sur le port de Toronto !