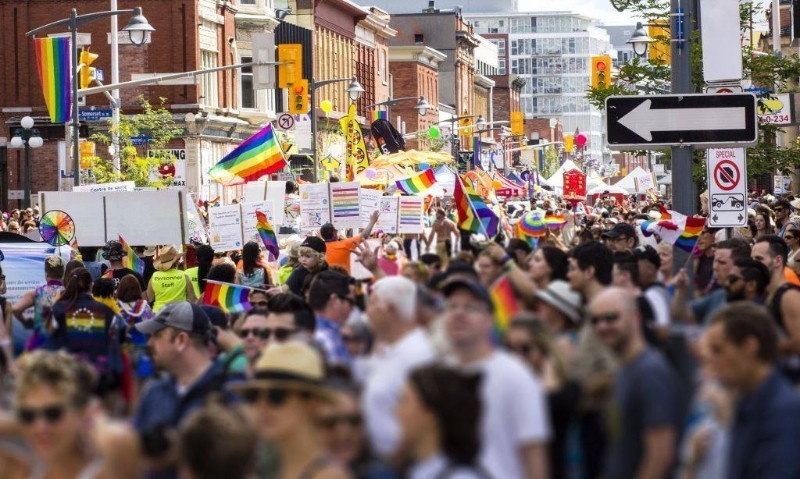 Ottawa Pride's Saturday Main Stage: The Vixen, Brooke Candy and More!
Ottawa Capital Pride is back and bigger than ever. This year's Festival features two days of mainstage programming, an expanded Street Festival and new community initiatives. The 2018 theme of "CommUNITY" is a tribute to all who come together locally, nationally and globally to advocate for LGBTQ2+ rights. OCAF is proud to support the Saturday TD Mainstage on August 25, featuring a full day of diverse musical performances, and a special early afternoon drag show with Chicago's The Vixen. On opening duties is Montreal-based house/techno DJ Beatrix, followed by singer-pianist duo Elijah Woods x Jamie Fine and experimental, multi-dimensional act Denique. At 10pm, LA hardcore pop iconoclast Brooke Candy closes the night with her unique blend of industrial, hip-hop and punk.
***
Scène principale du samedi de la Fierté dans la capitale : The Vixen, Brooke Candy et plus!
De retour à Ottawa, Fierté dans la Capitale est plus spectaculaire que jamais. Cette année, la programmation du festival comprend deux jours de spectacles sur la scène principale, un festival de rue élargi et de nouvelles initiatives communautaires. En 2018, le thème « COMMUNauté » est un hommage à toutes les personnes qui se rassemblent sur les plans local, national et mondial pour défendre les droits des LGBTQ2+. Le FMCO est fier d'appuyer la scène principale TD du samedi 25 août, qui comprend une journée complète de spectacles musicaux diversifiés et une représentation spéciale en début d'après-midi avec The Vixen de Chicago. La première partie du spectacle est assurée par Beatrix, une DJ montréalaise house/techno, suivi du duo composé du chanteur Elijah Woods et du pianiste Jamie Fine, puis du groupe expérimental et multidimensionnel Denique. À 22 h, la soirée se termine avec Brooke Candy, la vedette iconoclaste pop hardcore de Los Angeles, qui offre son mélange unique de musique industrielle, hip-hop et punk.
____________________________________________________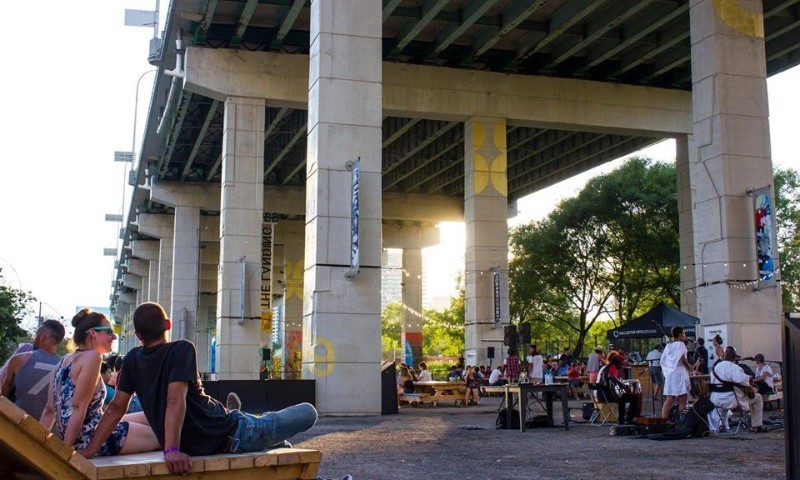 The Bentway Block Party : 60 Years in the Making!
On August 25, the Bentway celebrates the opening of the Strachan Gate and the launch of the fall season with a free, all-day, all-ages block party. From noon until 10pm, explore Toronto's newest public space through art, dance, music, games and even a human 'Bent' parade. The sprawling block party will feature an open-air arcade by Hand Eye Society, roaming live musical performances, dance workshops, a streetdance competition, and large-scale art installations – including a gigantic giraffe piñata. As the sun sets, catch performances by talented local musicians Myles Castello, Monowhales, Brave Shores and art-rock duo The Darcys. Don't forget to visit the new Strachan Gate, a grand, cascading wooden staircase and open-air Amphitheatre, serving a double purpose as main entrance and intimate performance venue! Check out the full schedule here.
***
Fête de quartier du Bentway : 60 ans de préparation !
Le 25 août, le Bentway célèbre l'inauguration de la Strachan Gate et le lancement de la saison automnale avec une fête de quartier gratuite pour tous les âges qui durera toute la journée. De midi à 22 h, explorez le nouvel espace public de Toronto par le biais de l'art, la danse, la musique, les jeux et même un défilé humain en mode « Bent ». L'immense fête de quartier comprendra une arcade en plein air présentée par la Hand Eye Society, des spectacles musicaux itinérants en direct, des ateliers de danse, un concours de danses de rue et des installations artistiques à grande échelle — y compris une piñata gigantesque en forme de girafe. Au coucher du soleil, assistez aux prestations des talents musicaux locaux Myles Castello, Monowhales, Brave Shores et du duo d'art-rock The Darcys. N'oubliez pas de visiter la nouvelle Strachan Gate, un majestueux escalier en bois en cascade et un amphithéâtre à ciel ouvert qui sert à la fois d'entrée principale et de lieu de représentation intime ! Consultez l'horaire complet ici.
____________________________________________________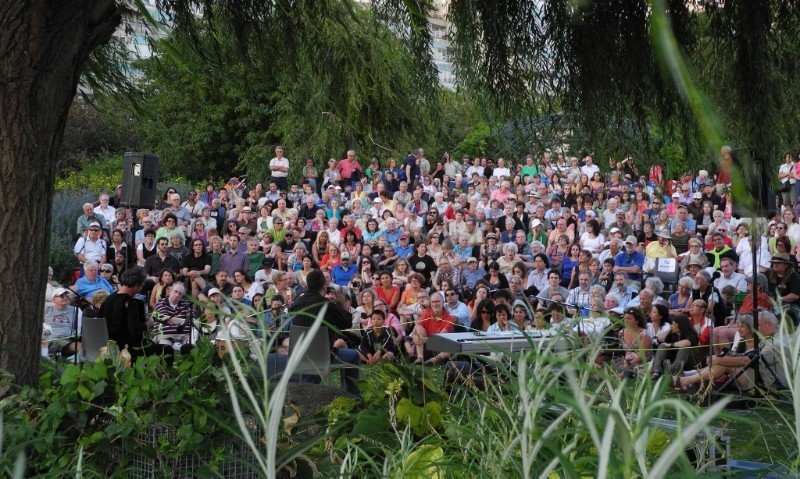 Discover Toronto's 'Global Shtetl' at the Ashkenaz Festival
One of the largest celebrations of Jewish music and culture around the world takes over the Harbourfront Centre from August 28 to September 3. The 2018 Ashkenaz Festival features over 80 acts and more than 250 artists from across Canada and around the world. As always, the festival will showcase diversity and cross-culturalism within the Jewish community through music, dance, theatre, film, food, talks and more. This year, OCAF supports Ashkenaz's new tourism experience Global Shtetl (Global Village), a series of five curated excursions taking place from August 29 to September 2. Explore one of Toronto's many unique neighbourhoods, and then sample the cuisine of a particular ethno-cultural community, accompanied by music or a talk. Click here for more information.
***
Découvrez le « Global Shtetl » de Toronto au Festival Ashkenaz
L'une des plus grandes célébrations internationales de la musique et de la culture juive prend d'assaut le centre Harbourfront du 28 août au 3 septembre. En 2018, le Ashkenaz Festival met en vedette plus de 80 numéros et plus de 250 artistes provenant de partout au Canada et du monde. Comme d'habitude, le festival mettra en valeur la diversité et le multiculturalisme au sein de la communauté juive par le biais de la musique, de la danse, du théâtre, du cinéma, de la gastronomie, de discussions et plus encore. Cette année, le FMCO soutient la nouvelle expérience touristique d'Ashkenaz, Global Shtetl (Village global), une série de cinq excursions organisées du 29 août au 2 septembre. Explorez l'un des nombreux quartiers pittoresques de Toronto, puis goûtez à la cuisine d'une communauté ethnoculturelle particulière, accompagnée de musique ou d'une causerie. Cliquez ici pour en savoir plus.
____________________________________________________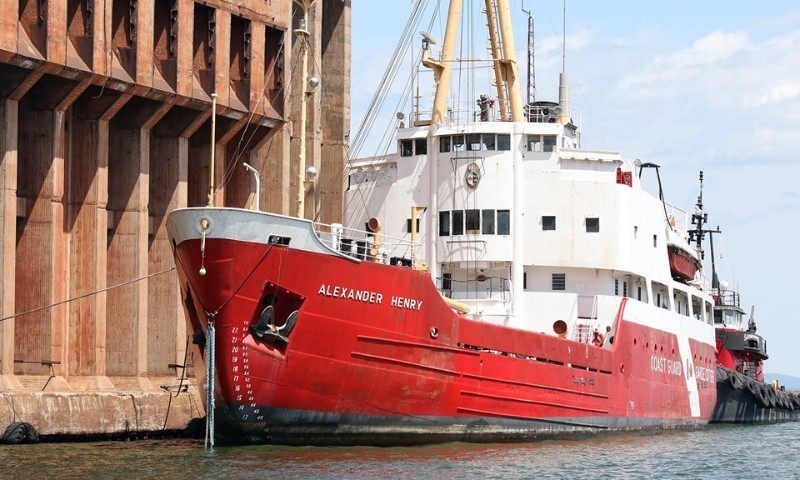 Doors Open in Mississauga and Thunder Bay
Doors Open Ontario has a big day ahead! On September 8, doors swing open across Thunder Bay and Mississauga. This year, the 905 is shining a light on the growing Malton community and its journey from thriving village to international airport hub. Learn about the making of the Bombardier Challenger and Global business jets on a guided tour of MHI Canada Aerospace, a state-of-the-art manufacturing and assembly facility. See some planes in action at Danville Park, where you'll find awesome views of the nearby Pearson International Airport. In Thunder Bay, start your Doors Open day with a walking tour of the historical Fort William at 9:30 am. Explore the Alexander Henry, a former Canadian Coast Guard Ship that was built in the 1950s and returned home in 2017. Fans of local author Sheila Burnford can also catch a free screening of the short award-winning documentary Long Walk Home.
***
Portes ouvertes à Mississauga et Thunder Bay
Grande journée en vue pour Portes ouvertes Ontario ! Le 8 septembre, les portes seront grandes ouvertes à Thunder Bay et Mississauga. Cette année, dans le 905, la croissance de la communauté de Malton est mise en valeur, de son cheminement de village prospère à plaque tournante du transport aérien international. Découvrez les avions d'affaires à réaction Bombardier Challenger et Global lors d'une visite guidée de MHI Canada Aerospace, une usine de fabrication et d'assemblage à la fine pointe de la technologie. Voyez des avions en action au parc Danville, avec des vues imprenables sur l'aéroport international Pearson tout près. À Thunder Bay, commencez votre journée Portes ouvertes par une visite à pied de l'historique Fort William à 9 h 30. Explorez le Alexander Henry, un ancien navire de la Garde côtière canadienne construit dans les années 1950 qui est revenu au pays en 2017. Les admirateurs de l'auteure locale Sheila Burnford peuvent également visionner gratuitement le court documentaire primé Long Walk Home.
____________________________________________________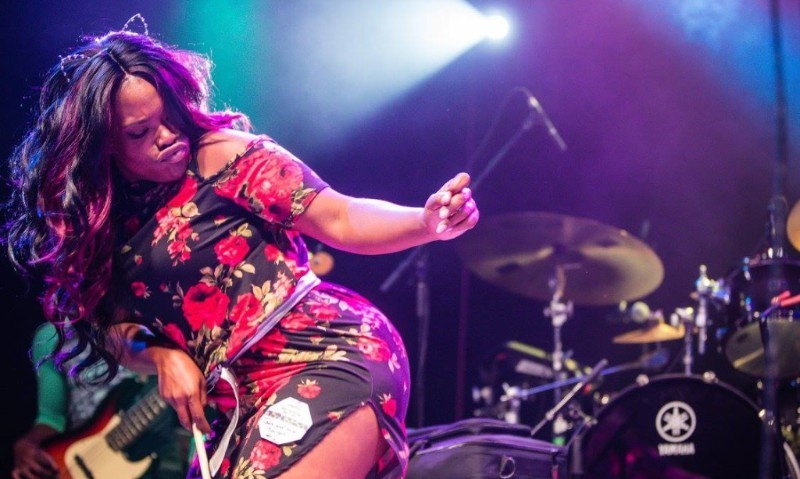 Looking Ahead: Ottawa's CityFolk Festival Celebrates 25 Years
CityFolk Festival's 25th anniversary edition takes place on September 12-16 at Ottawa's Lansdowne Park. The five-day family-friendly celebration of music, dance and visual arts features over 100 live music performances, including a number of special pop-up shows at unconventional venues. Musical highlights include David Byrne, Hozier, Nick Murphy (AKA Chet Faker), the Decemberists, Whitehorse, Andy Shauf, among many others. Can't wait until the weekend? Catch a special pre-festival acoustic performance by the Trews at Fourth Avenue Baptist Church on September 8. For more pop-up shows, check out 'Country Gems' and 'Folk Gems' at St. Giles Church, on September 14 and 16, respectively. Click here for the full festival line-up.
***
À venir: le festival CityFolk d'Ottawa fête ses 25 ans
Le 25e anniversaire du CityFolk Festival aura lieu du 12 au 16 septembre au parc Lansdowne d'Ottawa. Cette célébration familiale de cinq jours de musique, de danse et d'arts visuels met en vedette plus de 100 spectacles de musique en direct, y compris un certain nombre de spectacles spéciaux se produisant spontanément dans des lieux non conventionnels. Parmi les moments forts du festival, voyez David Byrne, Hozier, Nick Murphy (alias Chet Faker), les Decemberists, Whitehorse et Andy Shauf. Vous ne pouvez pas attendre au week-end ? Avant le festival, assistez à une performance acoustique spéciale présentée par the Trews à la Fourth Avenue Baptist Church le 8 septembre. Pour d'autres représentations hors de l'ordinaire, voyez les « Country Gems » et les « Folk Gems » à l'église St. Giles, respectivement les 14 et 16 septembre. Cliquez ici pour la programmation complète du festival.
____________________________________________________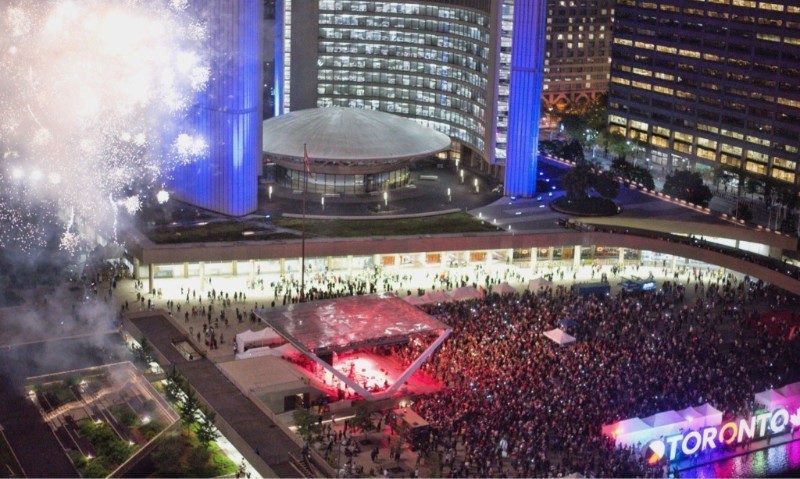 Review: Chronixx and Charlotte Day Wilson at Manifesto
Even a torrential downpour couldn't stop Chronixx and Charlotte Day Wilson from delivering a spectacular show for fans gathered in front of City Hall for Manifesto's signature event on August 17. According to Exclaim, Wilson's opening set "helped soothe the anxious mood of the early evening" while Jamaican reggae star Chronixx and band Zincfence Redemption "blessed the air with positive vibes and exaltations". Read the full 8/10 review here.
***
Compte-rendu: Chronixx et Charlotte Day Wilson à Manifesto
Même une pluie torrentielle n'a pu empêcher Chronixx et Charlotte Day Wilson d'offrir un spectacle extraordinaire pour leurs fans rassemblés devant l'hôtel de ville lors de l'événement signature de Manifesto le 17 août. Selon Exclaim, le spectacle d'ouverture de Wilson « a permis d'apaiser l'atmosphère tendue du début de soirée » tandis que le reggae de la vedette jamaïcaine Chronixx et du groupe Zincfence Redemption a « rempli l'air de bonnes vibrations et d'exaltations positives ». Lisez la critique complète de 8/10 ici.
____________________________________________________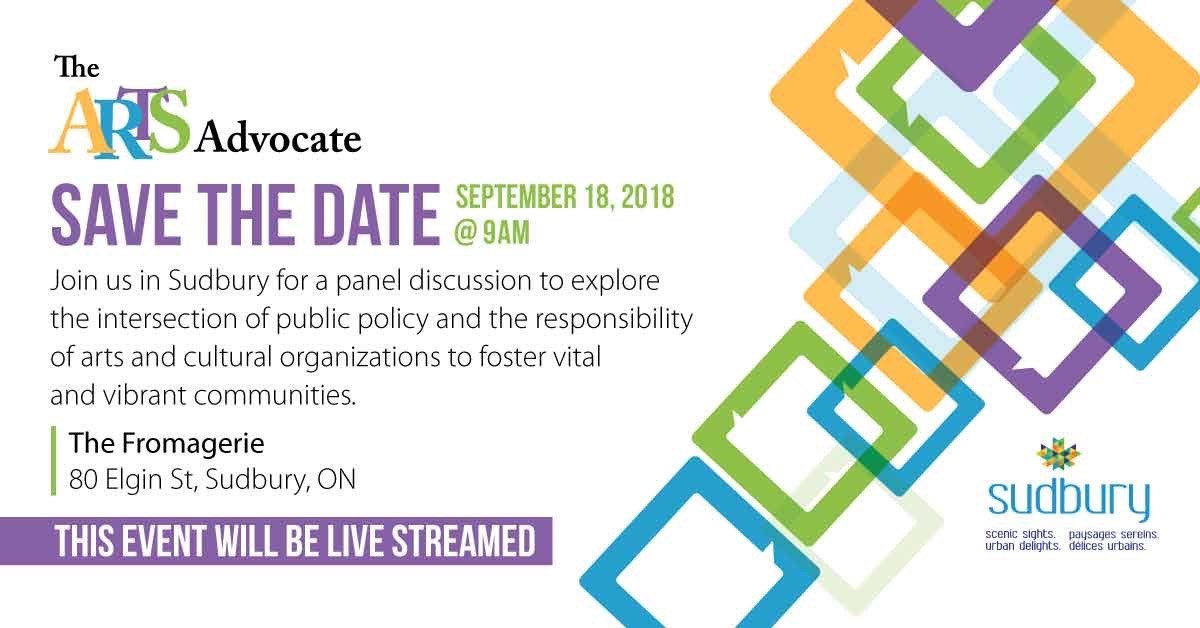 MORE NEWS FROM THE CULTURAL SECTOR
OCAF is a proud sponsor of the Arts Advocate's September 18 panel discussion on the intersection of public policy and the responsibility of arts and cultural organizations to their communities. Click here for more information.
***
Le FMCO est un fier commanditaire du groupe d'experts Arts Advocate qui discuteront du choc entre politiques publiques et responsabilités des organismes artistiques et culturels envers leur communauté. Cliquez ici pour en savoir plus.
____________________________________________________