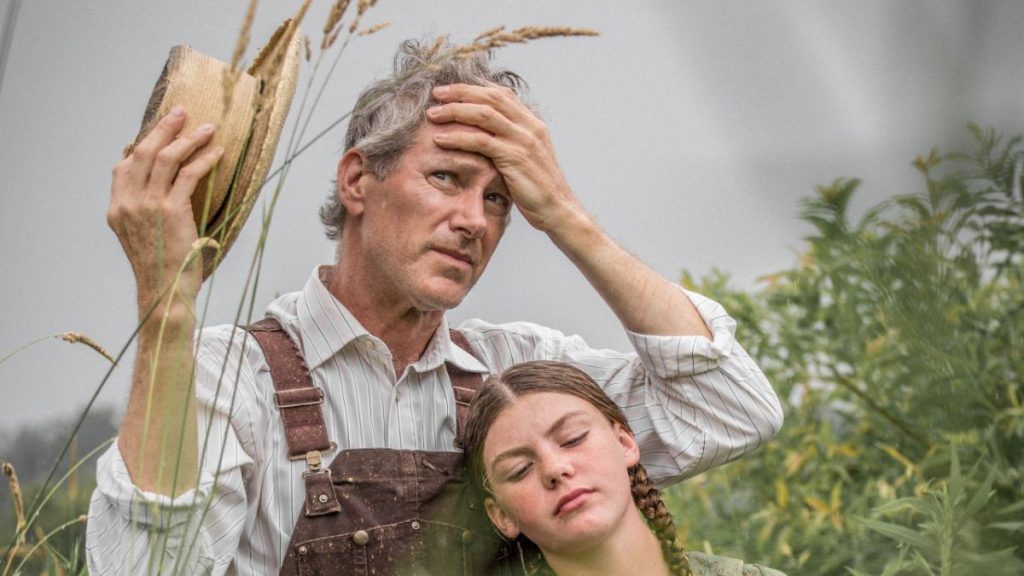 Relive 1930s Farm Life in 4th life Theatre's Carmel

Visit the scenic Winslow Farm in Millbrook to catch the last production of 4th Line Theatre's 2019 summer season. Running until August 31, Ian McLachlan and Robert Winlsow's Carmel is the third in the Barnardo children series of plays. Set on the Carmel Line in Cavan Township in 1937, the play follows the life of a family trying to hold on to a farm during the Great Depression. Don't miss this unique opportunity to learn about Peterborough labour history while enjoying original music inspired by folk tunes of the period.
***
Revivez la vie agricole des années 1930 avec Carmel du 4th Line Theatre

Visitez la pittoresque ferme Winslow à Millbrook pour assister à la dernière production estivale du 4th Line Theatre en 2019. Présentée jusqu'au 31 août, la pièce Carmel des auteurs Ian McLachlan et Robert Winlsow est la troisième de la série Bernardo de théâtre pour enfants. Sur la ligne Carmel, dans le comté de Cavan en 1937, la pièce raconte la vie d'une famille qui tente de conserver sa ferme pendant la Grande Dépression. Ne manquez pas cette occasion unique de mieux connaître l'histoire des travailleurs de Peterborough en découvrant une musique originale inspirée de la tradition folk de cette période.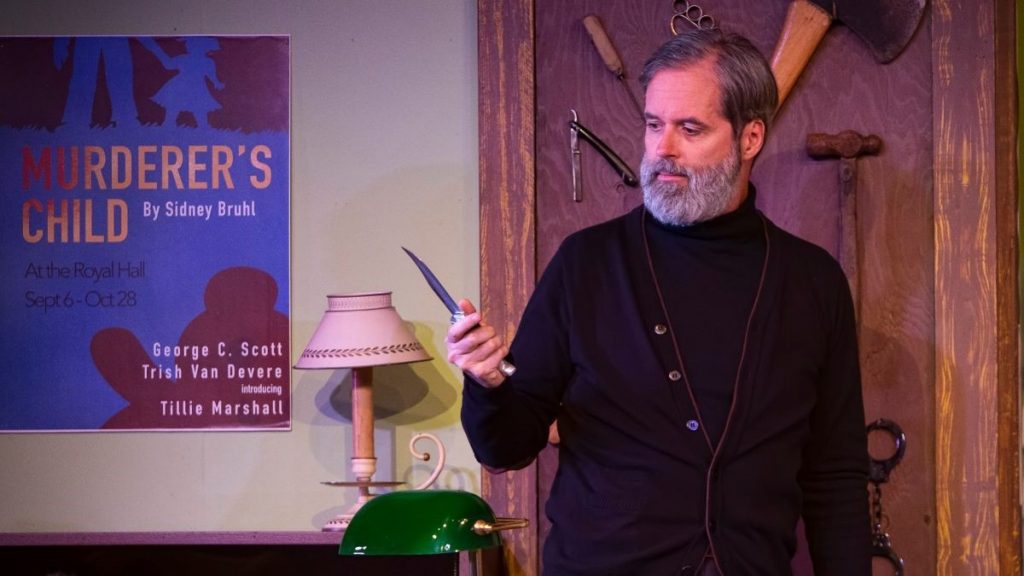 Plot Twists and Bodies: Classic Theatre Festival's Deathtrap

Classic Theatre Festival's 10th anniversary season continues with Deathtrap, the longest-running comedy thriller in Broadway history. Running until September 8, the play tells the story of a formerly successful playwright who engages in a deadly game to steal a 'killer script'. From the author of Rosemary's Baby and The Stepford Wives, Deathtrap is a rollercoaster of ingenious plot twists and a string of bodies. Arrive early for a pre-show talk with Matthew Behrens, Associate Producer, to learn more about the play and playwright.
***
Rebondissements et cadavres : Deathtrap au Classic Theatre Festival

La saison du 10e anniversaire du Classic Theatre Festival se poursuit avec Deathtrap, la comédie à suspense la plus jouée dans toute l'histoire de Broadway. La pièce présentée jusqu'au 8 septembre raconte l'histoire d'un célèbre dramaturge à court d'inspiration qui s'engage dans un jeu dangereux pour voler un manuscrit « bon à mort ». Deathtrap, de l'auteur qui a aussi signé Rosemary's Baby et The Stepford Wives, est un jeu en montagnes russes de rebondissements ingénieux et de décès en série. Assistez à un entretien d'avant-spectacle avec le producteur associé Matthew Behrens pour en savoir plus sur la pièce et le dramaturge.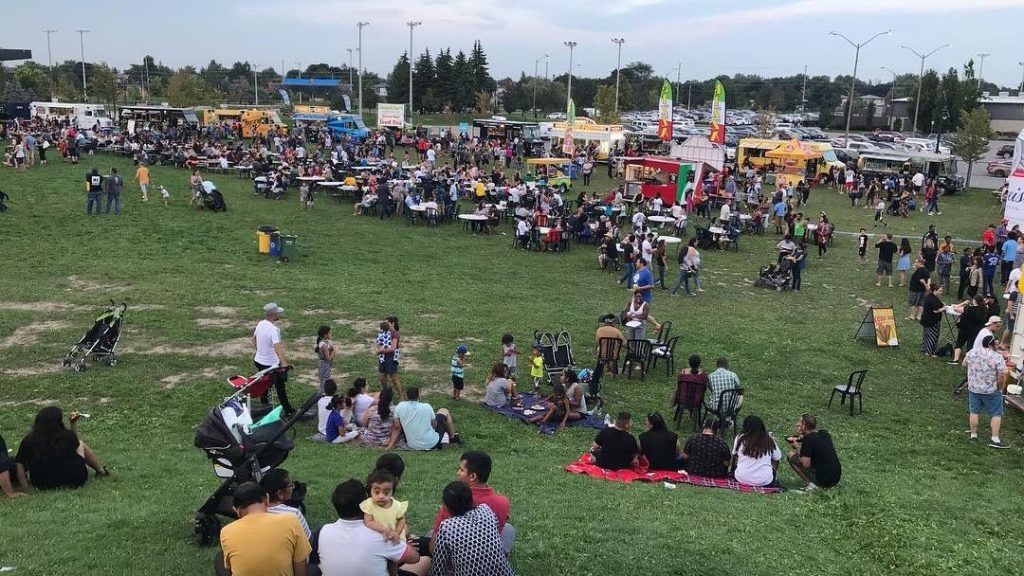 Long Weekend Eats at the Brampton Food Truck Festival

Enjoy three days of food, music and entertainment at the Brampton Food Truck Festival, taking place from August 30-September 2 at Chinguacousy Park. With 40 food trucks to choose from, there's a little something for everyone. Feeling adventurous and hungry? Take part in one of a series of eating challenges designed to entertain the masses! Once you've had your fill, you can catch a number of talented local performers, including Alessia Cohle, Michael Billik Band, We Ain't Petty, Noble Rogues, and many more.
***
Un long weekend gastronomique au Brampton Food Truck Festival

Mordez à pleines dents dans trois jours de nourriture, de musique et de divertissement au Brampton Food Truck Festival du 30 août au 2 septembre au parc Chinguacousy. Quarante camions-cantines seront au rendez-vous pour satisfaire tous les goûts. Vous avez faim et vous êtes audacieux? Participez à l'un des défis alimentaires conçus pour divertir les foules! Quand vous aurez bien mangé, voyez les spectacles de talents locaux comme Alessia Cohle, le Michael Billik Band, We Ain't Petty, Noble Rogues et plusieurs autres.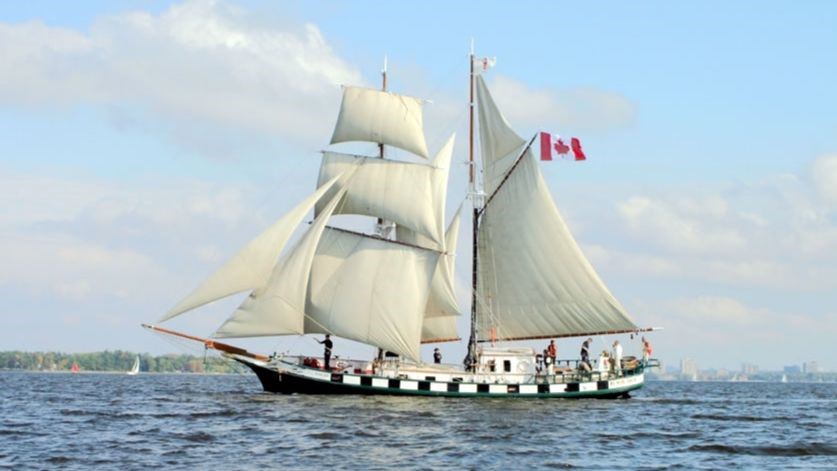 Tall Ships Land in Brockville

The tall ships are coming to Brockville! From August 30 to September 1, more than a dozen ships will be docked at the Brockville waterfront as part of the Tall Ships Challenge Great Lake Series. Enjoy deck tours, day sail-outs, evening dinner cruises, and more. Don't miss the Parade of Sail on Friday, August 30, a festival favourite and the perfect time to take photos of the ships at sail. Tall Ships Brockville marks the end of the Big River Festival, a weeklong celebration of life in the 1000 Islands, featuring live music, movies, guided walking tours and more.
***
Les grands voiliers débarquent à Brockville

Les grands voiliers arrivent à Brockville! Du 30 août au 1er septembre, plus d'une douzaine de vaisseaux seront amarrés sur les rives de Brockville dans le cadre de la série Tall Ships Challenge Great Lake. Visitez les ponts, faites une sortie en voilier dans la journée, offrez-vous un dîner-croisière en soirée, et plus encore. Ne manquez pas le défilé des voiliers le vendredi 30 août : cette activité très prisée des festivaliers est l'occasion parfaite de photographier les voiliers en pleine action. La présence des grands voiliers à Brockville coïncide avec la fin du Big River Festival, une célébration d'une semaine de la vie dans les Mille-Îles qui comprend musique, cinéma, visites guidées et bien plus.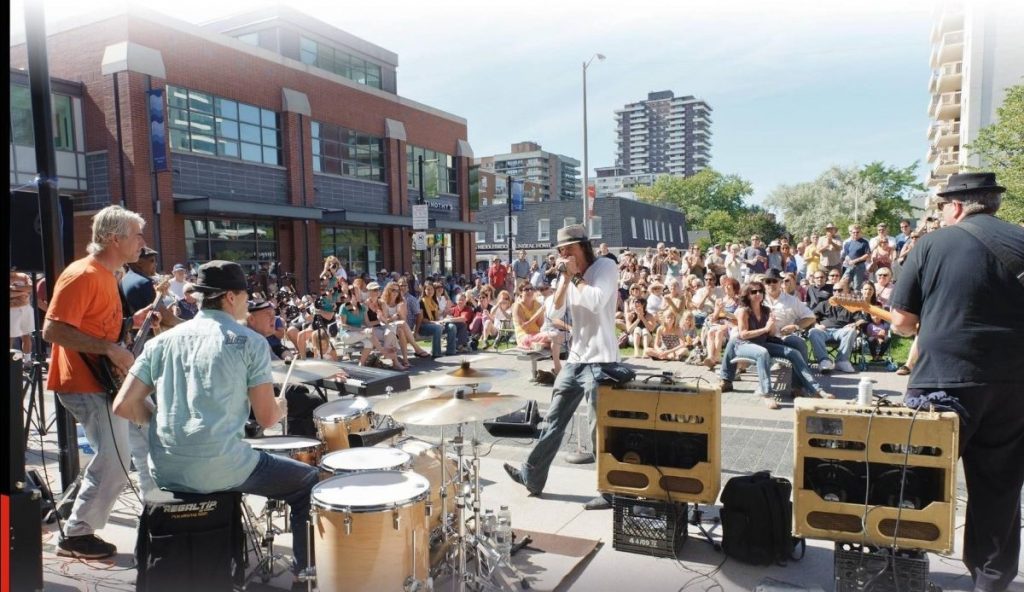 Dance in the Street at the Southside Shuffle

From September 6-8, Southside Shuffle takes over Port Credit with some of the best in international and Canadian blues and jazz. Now in its 21st year, the festival features four stages, a vendor village, food court and multiple bars. The celebrations kick off on Thursday, September 5, with the Beggars Blues Banquet featuring the Hogtown All-Stars. Festival headliners include Crowbar, Myles Goodwyn & Friends of The Bluest, Lil' Ed & the Blues Imperials, Watermelon Slim, and many more. On Saturday afternoon, over 25 bands will perform on steps, sidewalks and patios as part of the annual Street Shuffle.
***
Danse dans la rue au Southside Shuffle

Du 6 au 8 septembre, le Southside Shuffle prend d'assaut Port Credit pour présenter certains des meilleurs artistes canadiens et internationaux de blues et de jazz. La programmation de la 21e saison du festival se déroule sur quatre scènes avec un marché, une aire d'alimentation et plusieurs bars. Le coup d'envoi des célébrations aura lieu le jeudi 5 septembre avec le Beggars Blues Banquet qui met en vedette les Hogtown All-Stars. Les têtes d'affiche du festival comprennent, entre autres, Crowbar, Myles Goodwyn & Friends of The Bluest, Lil' ED & the Blues Imperials et Watermelon Slim. Samedi après-midi, plus de 25 groupes s'exécuteront dans des marches d'escalier, sur des trottoirs et dans des terrasses dans le cadre du Street Shuffle annuel.
______________________________________________
Scenes from OCAF Summer Events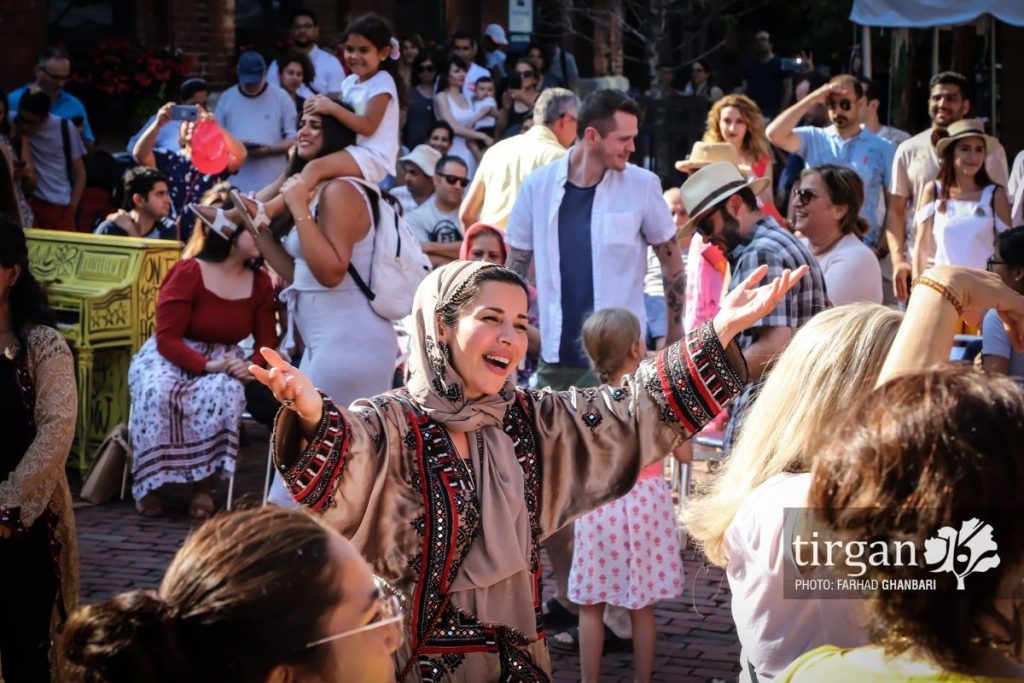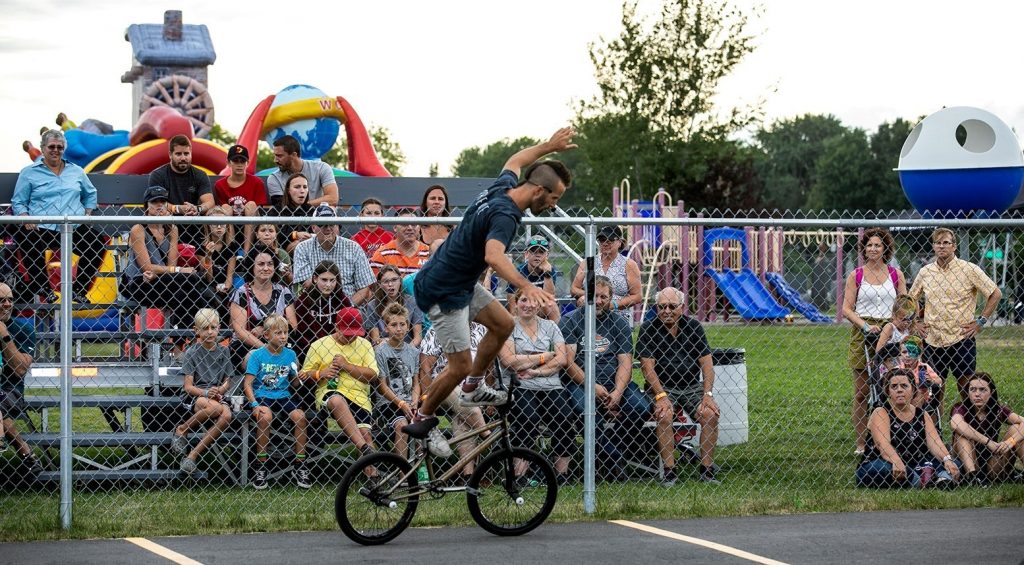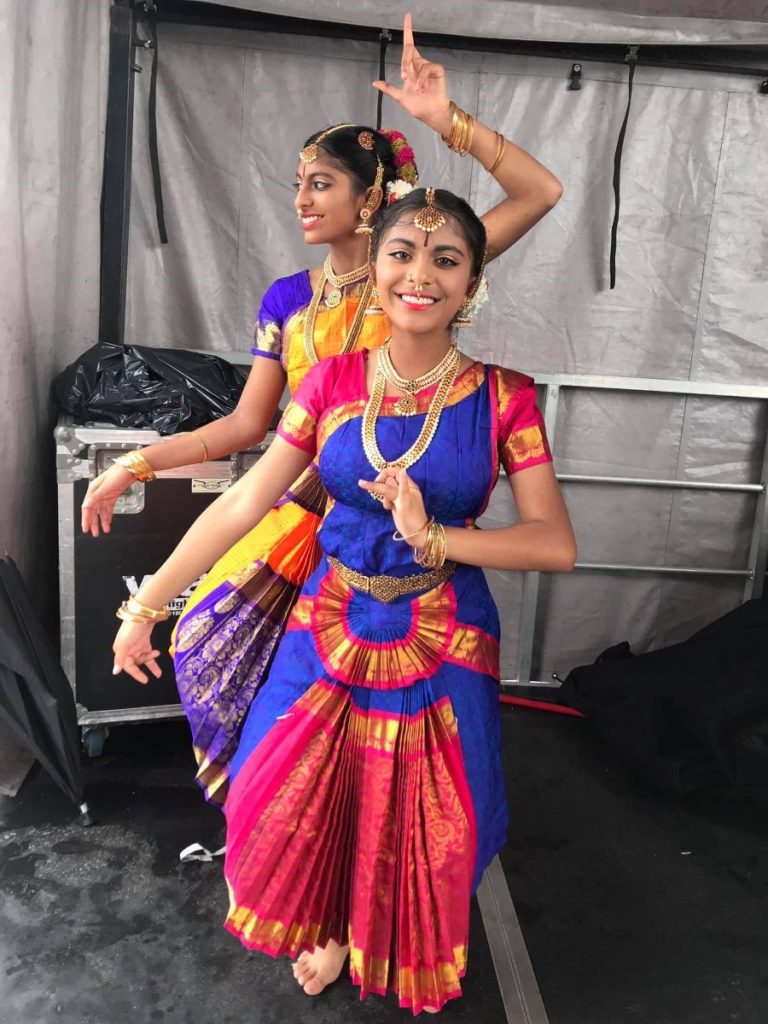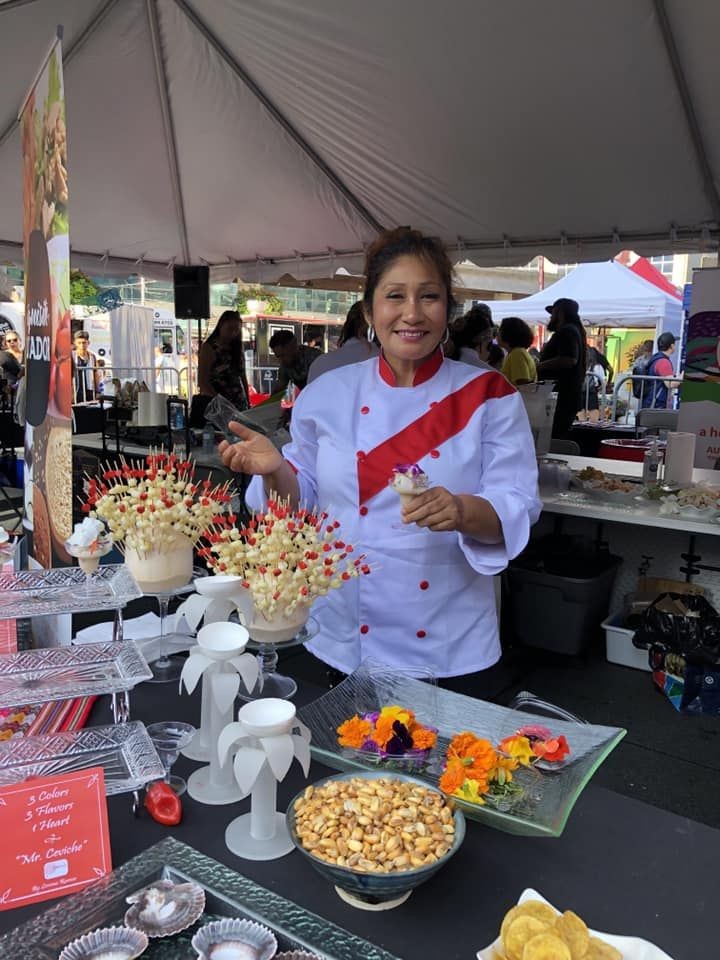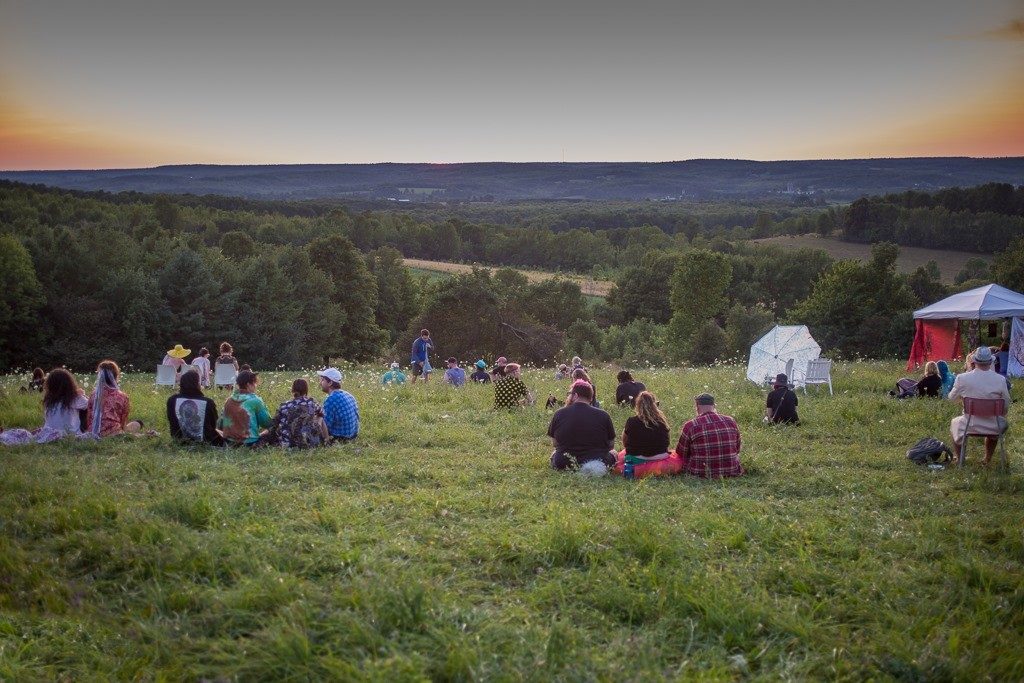 The Summer of 2019 had no shortage of OCAF-supported events across the province! Pictured: Tirgan Festival (Toronto), Festival de la Curd (St-Albert), SouthAsianFest (Ottawa), Pan American Food and Music Festival (Toronto), and Electric Eclectics (Meaford).
***
De nombreux événements financés par le FMCO ont égayé toute la province pendant l'été 2019! Sur les photos : Tirgan Festival (Toronto), Festival de la Curd (St-Albert), SouthAsianFest (Ottawa), Pan American Food and Music Festival (Toronto) et Electric Eclectics (Meaford).