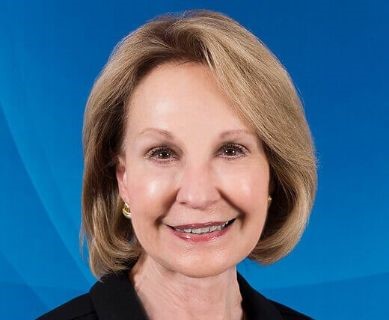 Welcome, Mary E. Hofstetter!

We are pleased to extend a warm welcome to our newest board member, Mary E. Hofstetter.

Mary E. Hofstetter is an accomplished leader and experienced Chief Executive Officer with proven accomplishments in Change Leadership, Strategic Planning, Board Governance, Fundraising, Financial Management, Organization Development, Public and Community Relations and Communications. Career highlights include service as Vice-President, Academic, Mohawk College; President & CEO, Sheridan College; General Manager, Stratford Festival; President & CEO, Banff Centre. She currently consults part time in the arts and culture sector, with a focus on governance.

Ms. Hofstetter holds Hons. B.A. and M.A. degrees, ICD.D designation, an Honourary Doctor of Laws degree from Western University, and was appointed as a Member of the Order of Canada for her service to arts, culture and education in Canada. She has substantial Board and governance experience in the not-for profit sector, and currently serves on the National Board of The Arthritis Society, chairing the Governance and Nominating Committee, is Vice-Chair of the Board of Directors of Stratford Summer Music, and a Governor of Sheridan College.
***
Bienvenue, Mary E. Hofstetter!

Nous sommes heureux d'accueillir chaleureusement la nouvelle administratrice de notre conseil, Mary E. Hofstetter.

Mary E. Hofstetter, chef de file accomplie et directrice générale chevronnée, a fait ses preuves en matière de leadership de changement, planification stratégique, gouvernance du conseil, collecte de fonds, gestion financière, développement organisationnel, communications, et relations publiques et communautaires. Dans sa carrière, elle a (entre autres) été vice-présidente pédagogique, Mohawk College; présidente et chef de la direction, Sheridan College; directrice générale, Festival de Stratford; présidente et chef de la direction, Banff Centre. Elle agit actuellement comme consultante à temps partiel dans le domaine des arts et de la culture, avec un accent sur la gouvernance.

Mme Hofstetter est titulaire d'un baccalauréat et d'une maîtrise ès arts avec spécialisation, de la désignation ICD.D et d'un doctorat honorifique en droit de la Western University. Elle a été nommée membre de l'Ordre du Canada en reconnaissance de ses services aux arts, à la culture et à l'éducation au Canada. Elle possède une vaste expérience des conseils d'administration et de la gouvernance dans les organismes à but non lucratif. Elle siège actuellement au conseil national de la Société d'arthrite, où elle préside le comité de la gouvernance et des mises en candidature. Elle est vice-présidente du conseil d'administration de Stratford Summer Music et administratrice du Sheridan College.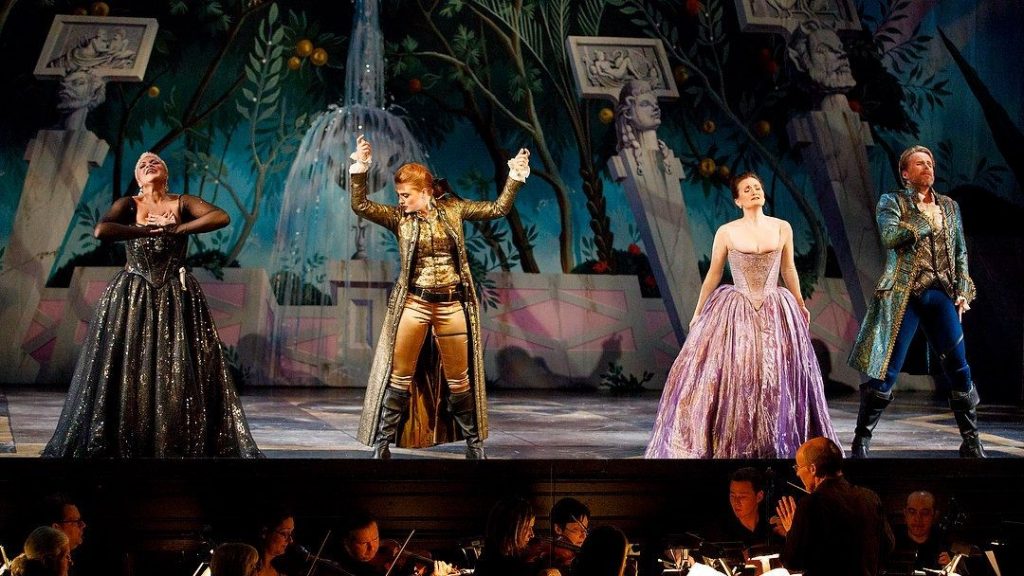 Measha Brueggergosman Returns in Opera Atelier's Idomeneo

Measha Brueggergosman makes a triumphant return to Opera Atelier as Elettra in Mozart's Idomeneo, the role which won her a Dora Award and international accolades. She is joined by a cast of Canada's finest singers, including tenor Colin Ainsworth as Idomeneo, mezzo-soprano Wallis Giunta as Idamante and soprano Meghan Lindsay as Ilia. Mozart's first mature opera, Idomeneo is the story of a Greek hero who is forced to choose between his son's life and a terrible promise he has made to the god Neptune. Filled with show-stopping arias, and spectacular dance, this is a must-see. Idomeneo runs until April 13 at the Ed Mirvish Theatre. Photo by Bruce Zinger.
***
Retour de Measha Brueggergosman dans Idomeneo d'Opera Atelier

Measha Brueggergosman fait un retour triomphal à l'Opera Atelier dans le rôle d'Elettra dans Idomeneo de Mozart. Ce rôle lui a valu un prix Dora et des récompenses internationales. Une distribution composée des meilleurs chanteurs canadiens l'accompagne, dont le ténor Colin Ainsworth (Idomeneo), la mezzo-soprano Wallis Giunta (Idamante) et la soprano Meghan Lindsay (Ilia). Idomeneo, la première œuvre de maturité de Mozart, raconte l'histoire d'un héros grec forcé de choisir entre la vie de son fils et la promesse terrible qu'il a faite au dieu Neptune. Cet opéra, à voir absolument, est truffé d'arias marquants et de danses spectaculaires. Jusqu'au 13 avril au Théâtre Ed Mirvish. Photo de Bruce Zinger.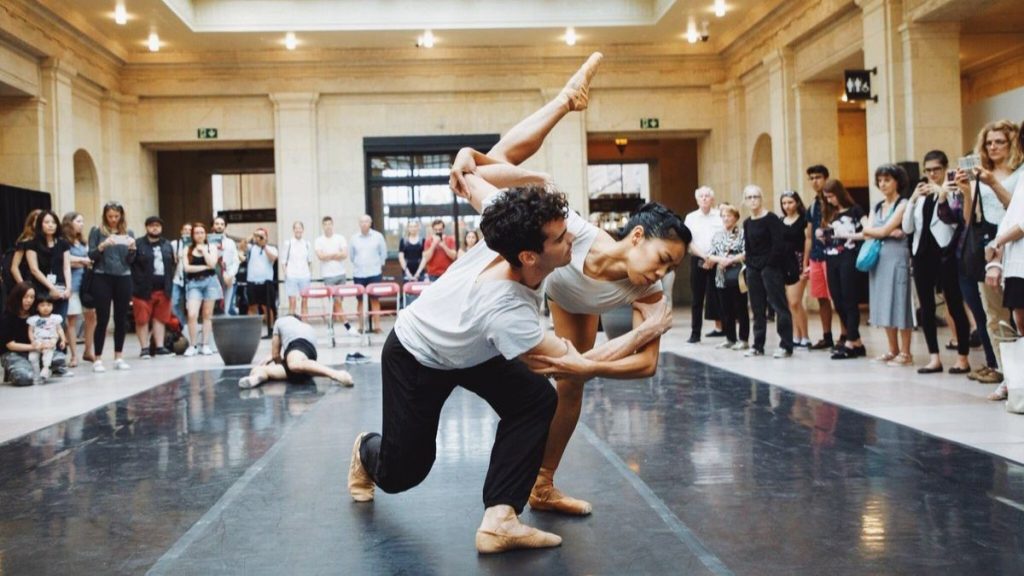 Fall for Dance at Union Station

Fall for Dance North continues its unique free dance showcase in Union Station's newly revitalized historic West Wing. Taking place April 14 at 3pm, Meeting Pointe is an afternoon of new ideas in contemporary ballet with live music. See new works by emerging dance makers Meryem Alaoui and Robert Stephen, featuring acclaimed dancers from The National Ballet of Canada, Sonia Rodriguez, Jenna Savella and Spencer Hack. Next up? On April 15-16, Open Studio transforms the West Wing into a dance studio without walls for two full days, with performances by acclaimed local dance artists and companies.
***
Fall for Dance à la gare Union

Fall for Dance North continue de mettre la danse en vitrine sans frais dans l'aile ouest historique de la gare Union qui vient d'être rénovée. Le 14 avril à 15 h, Meeting Pointe propose de nouvelles idées en ballet contemporain avec de la musique en direct. Voyez de nouvelles œuvres par les chorégraphes émergents Meryem Alaoui et Robert Stephen, interprétés par Sonia Rodriguez, Jenna Savella et Spencer Hack, danseurs renommés du Ballet national du Canada. Puis, les 15 et 16 avril, Open Studio transforme l'aile ouest en studio de danse sans murs. Pendant deux jours, des artistes et compagnies de danse locaux et acclamés y prendront la vedette.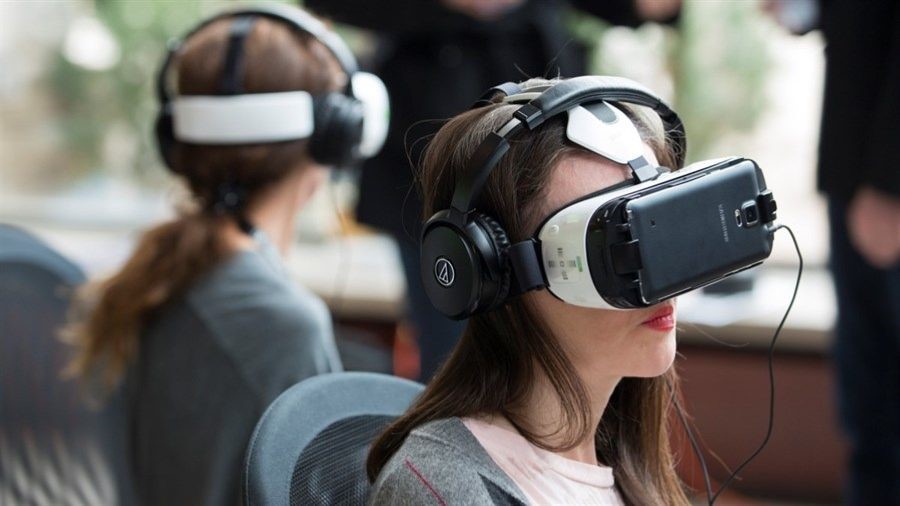 Hot Docs 2019: Italy, VR, Food and More

North America's largest documentary festival is back! Opening on April 25, the 26th edition of Hot Docs features 234 films and 18 interdisciplinary projects from 56 countries. Back for its fourth year, the OCAF-supported DocX program presents 16 virtual reality and interactive exhibits, the world premiere of a special live performance of the satirical Supreme Love, and the international premiere of a doc-hybrid film that goes undercover at an American immigration centre. Other highlights include the Made in Italy and The Changing Face of Europe programs, as well as a number of exciting Food & Film Events. Check out the full schedule here.
***
Hot Docs 2019: Italie, réalité virtuelle, gastronomie et plus

Le plus grand festival du documentaire en Amérique du Nord est de retour! Dès le 25 avril, la 26e édition de Hot Docs proposera 234 films et 18 projets interdisciplinaires provenant de 56 pays. Pour sa quatrième année, le programme DocX (appuyé par le FMCO) présente 16 expositions virtuelles et interactives, la première mondiale du spectacle satirique Supreme Love et la première internationale d'un documentaire hybride tourné secrètement dans un centre d'immigration américain. Parmi d'autres moments forts, il y a les programmes Made in Italy et The Changing Face of Europe, ainsi que des activités gastronomiques et cinématographiques passionnantes. Consultez l'horaire complet ici.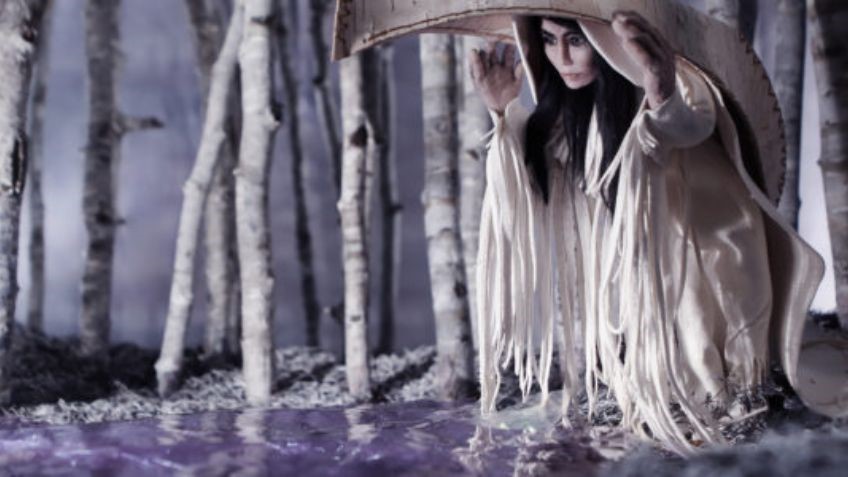 Doors Open After Dark At Guelph's Civic Museum

Celebrate Guelph's 192nd birthday and John Galt's 240th with history and art activations at the Civic Museum! Doors Open After Dark kicks off on April 26 at 9pm with performances by Guelph Pipe Band and Tribal Vision Dance, a First Nations dance group based on the Six Nations of the Grand River Reserve. The night continues with a poetry reading with Valerie Senyk, followed by a ukulele performance and lesson. Enjoy escape puzzles, behind-the-scenes Vault Tours, face painting, storytelling, visual projection mapping, delicious food – and more! Feeling adventurous? Board the Golden Bus to discover the stories of Guelph's neighbourhoods.
***
Portes ouvertes la nuit au Civic Museum de Guelph

Célébrez le 192e anniversaire de Guelph et le 240e de John Galt avec un peu d'histoire et des activations d'œuvres d'art au Civic Museum. Des spectacles du Guelph Pipe Band et de Tribal Vision Dance (un groupe de danse des Premières nations de la réserve des Six Nations de Grand River) inaugureront Doors Open After Dark le 26 avril à 21 h. Au cours de la même soirée, Valerie Senyk lira des poésies, puis vous aurez droit à une performance et des cours de ukulélé. Participez à des énigmes d'évasion et à une visite des coulisses de la voûte du musée, faites-vous maquiller, écoutez des récits, voyez des projections cartographiques, découvrez des mets gastronomiques et tellement plus! Vous aimez l'aventure? Montez à bord du Golden Bus pour découvrir des histoires des quartiers de Guelph.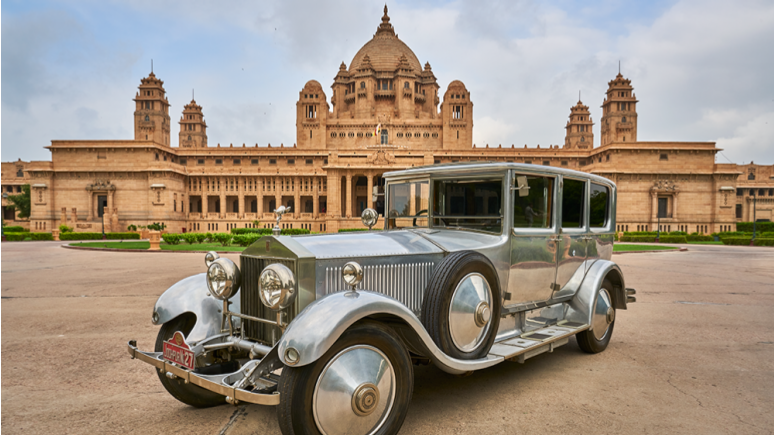 Now On: Indian Treasures at the ROM

Get a glimpse of Indian royalty at the Royal Ontario Museum's Treasures of a Desert Kingdom, a showcase of stunning jewelry, lavish canopies, vibrant paintings, and opulent decorative arts. Highlights include a glittering gold turban ornament studded with emeralds, a gilded palanquin (used to carry the royals in regal style), and rare pieces of textile, including the oldest Mughal tent in existence! Stop by the ROM lobby to see the extravagant aluminum Rolls-Royce Phantom commissioned by the ladies of the court in 1927. Check out this Globe and Mail feature to learn more about these lavish artifacts.
***
En cours : Trésors indiens au MRO

Jetez un œil sur la royauté indienne grâce à Trésors d'un royaume du désert au Musée royal de l'Ontario. L'exposition révèle la splendeur de bijoux éblouissants, de dais somptueux, de peintures aux couleurs éclatantes et d'arts décoratifs fastueux. Parmi les artefacts, vous pourrez admirer un scintillant ornement en or pour turban serti d'émeraudes, un palanquin doré (utilisé pour porter majestueusement les rois) et de rares textiles, dont la plus ancienne tente Mughal en existence! Arrêtez-vous dans le hall d'entrée du MRO pour voir l'extravagante Rolls-Royce Phantom en aluminium commandée par les dames de la cour en 1927. Lisez cette chronique du Globe and Mail pour en apprendre davantage sur ces artefacts somptueux.