20 Years of REEL Asian Film Fest
It's an exciting fall for cinephiles! For the 20th year, audiences can enjoy films from Asia and the Asian diaspora during the REEL Asian Film Festival.
Founded in 1997, REEL Asian has focused on sharing contemporary Asian cinema with a Canadian audience. Since its inception, the festival has grown to a 12-day whirlwind of screenings, galas, and workshops for ten of thousands of participants.
In honour of its 20th year, REEL Asian will feature two major gala screenings, Soul Mate (from Hong Kong) will open the festival on November 8, and Sairat (from India) will close out the festival on November 18.
REEL Asian Film Festival runs November 8 to 19; for the full schedule click here.
***
Le REEL Asian Film Fest fête ses 20 ans
Quel automne palpitant pour les cinéphiles! Pour la 20e année consécutive, les amateurs de cinéma peuvent découvrir des films de l'Asie et de la diaspora asiatique dans le cadre du REEL Asian Film Festival.
Le festival, fondé en 1997, cherche à partager le répertoire cinématographique de l'Asie avec des auditoires canadiens. Cette année, le festival dure douze jours : des dizaines de milliers de personnes participeront à des projections, des galas et des ateliers.
À l'occasion de son 20e anniversaire, REEL Asian organise deux galas de projection majeurs pour Soul Mate (de Hong Kong), qui inaugurera le festival le 8 novembre, et Sairat (de l'inde), qui le clôturera le 18 novembre.
Le REEL Asian Film Festival se déroule du 8 au 19 novembre. Pour la programmation complète, cliquez ici.
___________________________________________________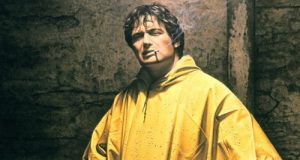 Beyond The Crease begins this week at the AGH
Starting this week, the Art Gallery of Hamilton will share a new retrospective on the work of painter Ken Danby. Best known for his contemporary realist approach to the medium, Danby's paintings have remained a vibrant symbol of Canadian ideals since the mid-20th century.
For more than 50 years, the world has been captivated by Danby's tactile and lifelike reproductions of everything from everyday life to rugged natural settings. More than fifty of these works have been assembled for Beyond The Crease, opening October 22. His dynamic portraits and landscapes captured the imagination of the nation, and will be the focus of two special Artists Talks in November and December.
Beyond The Crease is presented in partnership with the Guelph Civic Museum and co-curated by the Art Gallery of Hamilton and McMaster University's Dr. Ihor Holubizky. For more information, check out the AGH's website!
***
Vernissage de Beyond The Crease cette semaine à l'AGH
Dès cette semaine, l'Art Gallery of Hamilton dévoilera une nouvelle rétrospective des peintures de Ken Danby. Danby est bien connu pour la démarche réaliste contemporaine de sa pratique. Depuis le milieu du XXe siècle, ses peintures dépeignent les idéaux chers aux Canadiens.
Pendant plus de 50 ans, Danby a fasciné le monde avec ses reproductions tactiles et réalistes de ce qui l'entoure. Il s'est intéressé autant à la vie quotidienne qu'à la nature sauvage et rude. Plus de cinquante œuvres ont été assemblées pour Beyond The Crease dont le vernissage aura lieu le 22 octobre. Les portraits et paysages pleins de vie qui ont capté l'imagination de la nation seront le sujet de deux causeries d'artistes en novembre et décembre.
Beyond The Crease, présenté en partenariat avec le Guelph Civic Museum, est organisé conjointement par l'Art Gallery of Hamilton et le Dr Ihor Holubizky de l'Université McMaster. Pour en savoir plus, visitez le site Web de l'AGH!
___________________________________________________

Quantum: The Exhibition
Last Friday, THEMUSEUM and the Institute of Quantum Computing (IQC) debuted Quantum: the Exhibition, an innovative exhibition focused on the microscopic details that make up our everyday lives.
Quantum has been selected as a Signature Initiative for INNOVATION150, part of the Government of Canada's sesquicentennial celebration of Canada's confederation. One of only six campaigns chosen to represent innovation in Ontario and beyond, Quantum will travel across the country, exhibiting in Vancouver, Halifax, and Ottawa after its premiere in Kitchener-Waterloo.
To read more about this exciting event, visit THEMUSEUM online!
***
Quantum : l'exposition
Vendredi dernier, THEMUSEUM et l'Institute of Quantum Computing (IQC) ont inauguré Quantum: The Exhibition, une exposition novatrice sur les détails microscopiques présents dans nos vies quotidiennes.
Quantum est l'une des initiatives retenues par INNOVATION150 et fera partie des célébrations organisées par le gouvernement du Canada pour célébrer le 150e anniversaire de la Confédération. Quantum, qui fait partie des six campagnes choisies pour représenter l'innovation en Ontario et ailleurs, fera une tournée au pays avec des escales à Vancouver, Halifax et Ottawa après l'inauguration à Kitchener-Waterloo.
Pour en savoir plus sur cette activité passionnante, allez voir THEMUSEUM en ligne!
___________________________________________________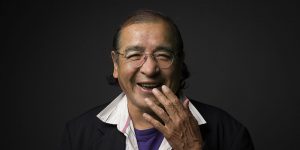 A diversity of genres, artists and experiences at RCM for Canada150
"Toronto is recognized as the most diverse city in the world. Our stage should reflect that. Our artists should reflect that. Our audience should reflect that."
The Royal Conservatory of Music's Mervon Mehta (Executive Director of Performing Arts) shared some of his thoughts on the upcoming 2016/2017 season, during which RCM is embracing a diversity of music and artists on a massive scale.
In honour of Canada150, the official celebration of Canada's sesquicentennial, the RCM has begun a number of new initiatives, including:
To read more about the exciting upcoming projects at the Royal Conservatory of Music, visit their website!
***
Diversité de genres, d'artistes et d'aventures en musique au CRM pour Canada150
« Toronto est reconnue comme la ville la plus diversifiée au monde. On devrait voir cette diversité sur nos scènes. Dans le choix de nos artistes. On devrait la voir aussi dans la composition de nos auditoires. »
Mervon Mehta (directeur général pour les Arts de la scène) du Conservatoire royal de musique (CRM) a partagé quelques réflexions sur la nouvelle saison 2016-2017 qui s'amorce. Le CRM a programmé sur une grande échelle une diversité de genres musicaux et d'artistes.
À l'occasion de Canada150, les célébrations officielles du 150e anniversaire de la Confédération, le CRM a lancé plusieurs initiatives nouvelles dont :
Quiet Please, There's a Lady Onstage (mettant en vedette de grandes interprètes féminines comme Noa et Patricia Cano)
Music Mix (avec le prélude à la nouvelle musique de Tomson Highway entièrement interprété en cri)
New Canadian Global Music Orchestra (Orchestre de la nouvelle musique du monde canadienne/NDLR : traduction libre), un programme à la fois résidence d'artiste, concert communautaire et projet de commande
Pour en savoir plus sur les passionnants projets à venir au Conservatoire royal de musique, rendez-vous sur leur site Web!
___________________________________________________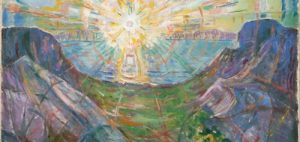 Mystical Landscapes opens at the AGO
Starting this week, the Art Gallery of Ontario will partner with the Musée d'Orsay to present Mystical Landscapes: Masterpieces from Monet, Van Gogh and more. The exhibition will bring together more than 100 works that are rarely toured around the world: many have never been on Canadian soil.
Mystical Landscapes examines works from the period 1880 to 1930, placing the pieces in social and historical contexts, paying particular attention to the spiritual journeys taken by visual artists of the period. As the Industrial Revolution spurred great technological innovation, some of the greatest artists of the period retreated to their artistic practice. Monet, Kandinsky, Van Gogh, and Munch all brought their feelings of spiritual contemplation and uncertainty to their pieces, many of which are still regarded as masterpieces in the contemporary world.
Mystical Landscapes opens this week, with artist talks beginning October 26 – head to the AGO website for more information!
***
Inauguration des Paysages Mystiques au MBAO
Cette semaine, le Musée des beaux-arts de l'Ontario s'associe au Musée d'Orsay pour présenter Paysages mystiques : chefs-d'œuvre de Monet, de Van Gogh et plus. L'exposition rassemble plus de 100 œuvres qui n'ont pratiquement jamais fait partie d'une tournée mondiale : la plupart en seront à leur première visite au Canada.
Paysages mystiques examine des œuvres de la période 1880-1930, en replaçant chaque pièce dans son contexte sociohistorique et en accordant une attention particulière au parcours spirituel de l'artiste qui l'a créée. Alors que la révolution industrielle produisait de grandes innovations technologiques, plusieurs des grands artistes de cette période ont trouvé refuge dans leur pratique artistique. Monet, Kandinsky, Van Gogh et Munch ont tous intégré leurs impressions de contemplation spirituelle et leurs sentiments d'incertitude à leurs pièces, dont plusieurs sont encore aujourd'hui perçues comme des chefs d'œuvre.
Le vernissage des Paysages Mystiques a lieu cette semaine. Les causeries d'artistes commencent le 26 octobre. Allez sur le site Web du MBAO pour en savoir plus!