#TurnOnTheHearn – Luminato's call to action
With less than one month to go before the 10th anniversary of the Luminato Festival begins, all eyes are on the Hearn Generating Station.
Opened in 1951, The Hearn was one of the largest power generating stations in Canada. Once fueled by coal (and later, natural gas) the monumental 650,000 square-foot complex has largely stood vacant since its decommissioning more than 30 years ago. But all that is about to change.
Inspired by their Big Bang Bash Gala at The Hearn in 2014, the Luminato Festival has grand plans to convert the facility into "the world's largest multidisciplinary generator of art and culture" from June 10-26. The Hearn and Luminato will be the site for interdisciplinary meditations on arts, performance, and culture from across the world and right here at home.
For more information about Luminato, head to their website!
___________________________________________________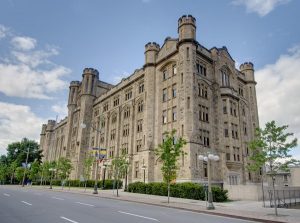 Doors Open continues across Ontario
Since the end of April, municipalities all over Ontario have been sharing their best-kept secrets with Doors Open. Unusual venues and heritage sites in Guelph, Peterborough, and Hamilton have already been experienced by thousands of Ontarians.
Founded in 2002,  Doors Open Ontario (presented by the Ontario Heritage Trust) has become part of a global movement to share physical heritage sites that are often overlooked or unknown to the general public. Hundreds of Ontario communities have taken part in Door Open since its inception, and 2016 is no exception. The cultural phenomenon began in Guelph this year, and more than three dozen communities will take part before wrapping up in mid-October.
Over six million visitors have participated in Doors Open Ontario, which celebrates its 15th anniversary this year and OCAF has been proud to have been a partner with Doors Open Ontario since the beginning. A few upcoming Doors Open events include:
Oxford-Tillsonburg (May 28)
Toronto (May 28-29)
Ottawa (June 4-5)
Owen Sound (June 4-5)
Muskoka Lakes (June 18)
For more information about these events and Doors Open, click here!
___________________________________________________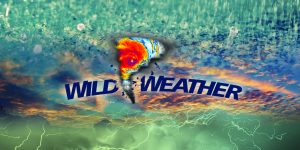 Weather gets Wild at Science North
Tornadoes, Snowstorms, Hurricanes: how much do you really know about them?
Science North is excited to share the science of meteorology with their new exhibition WILD WEATHER, opening next month at their facility in Sudbury. Starting June 11, visitors can enjoy a brand-new look at the science behind severe weather.
This hands-on exhibition, developed with the Ontario Science Centre and supported by OCAF, will give visitors an in-depth perspective on the impact of severe weather- and a chance to make some waves of their own.
For more information and to buy your passes today, click here for the Science North website!
___________________________________________________
Pride Month announces Headliners
Pride Toronto kicks off in just two weeks and their headliners have been announced! This year's festival will feature a diverse range of performers, musicians, and personalities. Some of our favourites include:
George Takei, actor and activist
Lady Bunny, iconic drag queen
Mya Taylor, actress, Tangerine (2015)
Lila Downs, musician
For more information about #YouCanSitWithUs and Pride Toronto, head to their website!
___________________________________________________

Opera Atelier receives donation at star-studded event
Opera Atelier caught a little bit of Bieber Fever at the beginning of May. Justin Bieber, the Canadian-born pop star, was on-hand at a private function hosted by Toronto philanthropists Andy Curnew and Dr. Rita Kilisian.
The event was thrown in celebration of Opera Atelier, Curnew's birthday and the recent engagement of Jeremy Bieber (the singer's father.) Opera Atelier singers Meghan Lindsay, Christopher Enns, and Olivier Lequerre performed at the event, which raised $25,000 for the period opera/ballet company. Also performing were fire jugglers, acrobatic performers, and live graffitti art by British artist Nicholas Sinclair.
Congratulations Opera Atelier! Click here to read the full release.