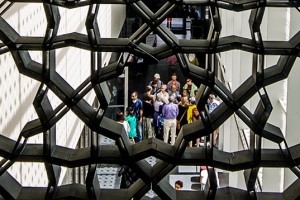 Ontario opens its doors once again
Doors Open Ontario strikes once more this year, with unusual venues and heritage sites opening their doors to the public throughout 2016. Starting in April, visit cities and towns across the province for your exclusive look at some of our finest cultural and heritage gems.
Since 2002, Doors Open Ontario (presented by the Ontario Heritage Trust) has become part of a global movement to share physical heritage sites that are often overlooked or unknown to the general public. Hundreds of Ontario communities have taken part in Door Open since its inception, and 2016 is no exception. The cultural phenomenon will kick off this year in Guelph, before spreading to over three dozen diverse communities across the province and not ending until mid-October.
Over six million visitors have participated in Doors Open Ontario, which celebrates its 15th anniversary this year and OCAF has been proud to have been a partner with Doors Open Ontario since its inception. For more information about Doors Open Guelph (the first Doors Open event of the year), click here; for more about Doors Open Ontario, head to their website!
---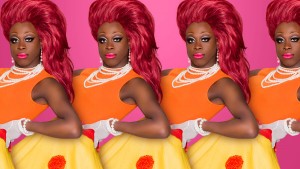 Bob The Drag Queen works it with Pride Toronto
April is shaping up to be a great month to experience culture across Ontario. Looking to catch your breath between the theatre, opera, music and heritage events? Pride Toronto has an evening of epic proportions planned with Bob the Drag Queen.
On April 8, join Bob and five of Toronto's hottest queens as they hold court at Fly 2.0. Come prepared to laugh, cry, and experience a variety of other feelings that can be expressed through emojis. DJ Phil V and Max Mohenu will be holding down the fort, playing sweet music all night long.
Need some tickets for this drag-rrific event? Head to the Pride Toronto website today!
---
Fighting the Power with Opera Atelier
Opera Atelier has had a magical year, with a heralded performance at the Opera Royal at Versailles. The allure continues with the upcoming Lucio Silla, playing this April at the Elgin Theatre.
Mozart's first masterpiece is a triumph of love over hate, of liberty over oppression, and of optimism in everyday lives. Set in Ancient Rome, Silla continues to resonate with audiences in the modern age. Opera Atelier's previous incarnation of Lucio Silla visited both La Scala in Milan and the Salzburg Festival in Austria.
Lucio Silla runs April 7 to 16 at the Elgin Theatre. For tickets to this extraordinary performance, head to the Opera Atelier website!
---

Celebration of Steve Reich is anything but minimal
On April 14, join Soundstreams as they honour one of the contemporary world's greatest living composers; Steve Reich.
Steve Reich at 80 explores the minimalist sound that Reich helped create, influencing a diverse array of musical artists from Radiohead to John Adams. The Pulitzer-prize winning composer will be on hand for the birthday celebration, featuring special guests and performances of three of Reich's most-beloved pieces.
Looking for tickets to this richly simple event? Head to the Soundstreams website today!
---
Exploring Narnia at Stratford
C.S. Lewis created an enduring story of fantasy, heroics, and myth in the land of Narnia. Generations of children and adults have revelled in The Chronicles of Narnia, which have delighted audiences in the seven-book series, on the big screen, and on the stage. The Stratford Festival joins the legacy this year, with their production of The Lion, The Witch, and The Wardrobe.
The popular story follows siblings Lucy, Edmund, Susan and Peter as they travel through a magic wardrobe to the land of Narnia. There, they encounter good, evil, and everything in-between as they fight for the freedom of the land. Stratford is bringing this classic tale to the stage using puppetry, projection, and actors: check out the video above for a sneak peek at Aslan!
Previews for The Lion, The Witch, and the Wardrobe begin on May 10: don't miss this magical adventure! Head to the Stratford website for more details!