Exploring Arctic Design at BSM
In the video above, Bata Shoe Museum Senior Curator Elizabeth Semmelhack describes the intensive crafting process that Inuit women use to create traditional footwear, and the intricate design skills needed to create a beautiful and functional piece of clothing that can withstand an Arctic winter.
Starting February 10, Art and Innovation: Traditional Arctic Footwear from the Bata Shoe Museum Collection highlights the ingenuity and beauty of footwear and clothing created by over 40 Arctic cultural groups. Examining the practical and intricate work (frequently created by women), Art and Innovation is a testament to circumpolar attire that is not just built for survival, but also to reflect the diverse cultural experience found in the Arctic.
Art and Innovation is part of the BSM's 20th anniversary season – get more information and your tickets here!
---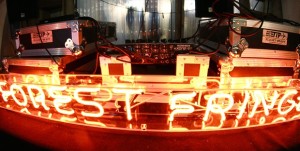 THIS IS PROGRESS:
Forest Fringe Microfestival.
Progress Festival continues this week with an imaginative take on festivals. The Forest Fringe Microfestival is a "festival within a festival", incorporating international performance events from the UK, Spain, and Germany (we have featured one of the events, Blind Cinema, before!) This three-day festival also includes fresh Canadian work, each commissioned by a Canadian Institution and created in concert with the Progress Festival. Other performances include commissioned work from Native Earth Performing Arts, The National Arts Centre, and the multi-national/multi-lingual As The Flames Rose We Danced to The Sirens, The Sirens.
The Forest Fringe kicks off this Friday with a Live Art Party at the Theatre Centre! For tickets and information, head to the Progress Festival website.
---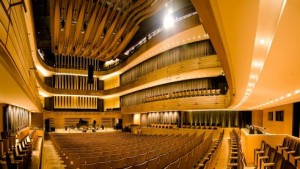 Reaching New Audiences at OCAF
"The support from OCAF was immensely helpful as it allowed us to promote and market these events to a larger and more diverse audience than would have been possible without the support."
In 2015, the Royal Conservatory approached OCAF with an idea: let's see what happens when we reach out to people who don't come to see classical music.
Click here to see how the plan unfolded.
---

Fostering Innovation with Science North
Science North is kicking off the new year in a big way!
How do we encourage passionate ideas? How do we launch a drive to innovate? How can we create a space for young people to explore new concepts?
Science North presents Imaginate, a fully immersive exhibition that builds innovation through interactive exhibits and imaginative ideas. From aerodynamics and paper airplanes to grassroots problem-solving from around the world, Imaginate captures all aspects of innovation and the creative process in a way that is fun and informative for young audiences.
Imaginate kicks off on February 6 – visit the Science North website today to learn more!
---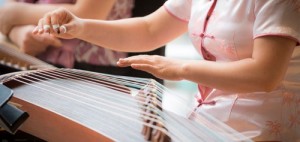 Celebrating the Year of the Monkey at The Isabel
The Isabel is celebrating Chinese New Year this year with Sounds of the Forbidden City! An exploration of the music in Imperial China, Soundsincorporate traditional Chinese instruments with flawless musicianship by some of the world's top instrumentalists. Pipa virtuoso Wen Zhao heads the team with a repertoire that ranges from ancient Chinese poetry to Qing dynasty stunners.
Sounds of the Forbidden City plays on February 13 for one night only – get your tickets to this exciting performance here!
---
Stratford Announces 2016 HD Series
Need your Stratford Festival fix ahead of the 2016 season? Look no further than your local movie theatre!
Stratford has just announced its 2016 Festival HD Series. Three performances, filmed specially for the screen, will be shown in theatres across the country throughout Spring 2016. Featuring amazing Canadian actors and the stunning productions that we expect from Stratford, the HD Series is sure to be an unmissable experience! Head to the Stratford website for more information and for showtimes.
The trailer for the series has just launched – click the image above to watch!