Ontario Heritage Trust continues Black History Month commemoration
Black History Month is drawing to a close, but the Ontario Heritage Trustcontinues to commemorate the struggles of Canadians of African descent and celebrate their triumphs across Ontario.
Online, the Slavery to Freedom digital resource discusses the history of slavery in the Americas, and the methods of resistance that slaves used to counteract their bondage. The Underground Railroad, one of many such methods, has deep roots in Ontario's history: the Ontario Heritage Trust has preserved many of the Ontario stops of the abolitionist route.
There are also many events happening across Ontario in celebration of Black History Month, including a documentary film festival in Owen Sound, a celebration in Chatham-Kent, and a presentation about Black History in Oxford County in Plattsville. For more information and to see more events happening through the Ontario Heritage Trust, check out their website!
______________________________________________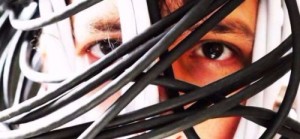 Soundstreams remixes concerts
On March 18, Soundstreams Canada will fill the Gardiner Museum with the complicated and complex musical genre of Minimalism. Minimalism Remixedhighlights local artists working in the minimalist stream, and the intersection of visual and musical arts.
Soundstreams is no stranger to collaborating with some of the biggest cultural institutions in Canada. The Salon21 series (including Minimalism Remixed) expands these collaborations inviting audiences to interact with new ideas, sounds and musicians for free. For their Salon21 series, they have partnered with the Gardiner Museum to create a unique immersion of artistic genres: audiences are able to interact with musical guest and Canada's national ceramics museum.
Minimalism Remixed presents four local artists including SlowPitchSound, whose minimal soundscapes expand beyond the confines of a single genre to create a truly unique sound. For tickets to this free event, register online at the Soundstreams website.
______________________________________________
Hot Docs celebrates Oscar nominees
Hot Docs has been celebrating the 2016 Oscar nominees for Best Documentary this February, with screenings of all the nominated films. From the vigilantes trying to break the Mexican drug cartels to an Indonesian optometrist searching for answers in his brother's death, the nominees are a diverse and rich experience for audiences. This Friday (February 26), watch What Happened, Miss Simone? about the life of singer and activist Nina Simone.
The deeply complex and sometimes volatile singer's life was one that lived out in the public eye. Her vocal support of the civil rights movement in the 60s, her self-imposed exile from the United States, and her unmistakeably legendary voice are all facets explored in What Happened, along with archival footage and interviews with Simone's friends, acquaintances, and those changed by her work.
Watch the trailer for this fantastic documentary by clicking the image above, and grab your tickets at the Hot Docs website.
______________________________________________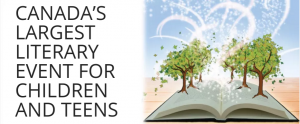 Festival of Trees beginning to bloom
Readers of all ages are hunkering down and digging into their local libraries as the annual Festival of Trees approaches. The festival is part awards ceremony, part literary event, and part celebration of Canadian authors, books, and readers!
Established by the Ontario Library Association, the Festival of Trees (and its companion, the Forest of Reading) is the culminating event of eight months of reading Canadian books, celebrating Canadian authors, and engaging readers of all ages and skills. A three-day expanded event, the Festival brings authors and literary enthusiasts together in a celebration of the unique Canadian literary landscape.
Since 2012, the Festival of Trees has branched out from its home location at the Harbourfront Centre in Toronto (where it is co-presented by theInternational Festival of Authors) and has established "satellite" Festivals all across the province to celebrate reading with more Ontarians. This year, Sault Ste Marie and London will both act as the official satellites cities for the festival, which attracts more than 10,000 visitors every year!
Looking for reading lists, more information or where to buy tickets to this year'sFestival of Trees in May? Head to the Festival's website!
______________________________________________
Autorickshaw rolls into the Isabel
The Isabel will welcome the multi-instrumental, multi-genre super groupAutorickshaw on March 12 at 7:30pm.
Autorickshaw produces immediately recognizable music, incorporating diverse instruments including the tabla and beatboxing to create a rich experience for any listener. Formed in 2003, they has built an entirely unique sound, balancing jazz and funk with the classical and contemporary music of India. They trio (and sometimes quartet) have toured extensively across Canada and the world, bringing their complex and multi-genre music to audiences of all ages.
The Isabel is no stranger to such a unique musical sound, hosting acts likeLemon Bucket Orkestra during their 2015-2016 season. You can get tickets toAutorickshaw's performance at the Isabel's website.
______________________________________________

4th Line Theatre celebrates 25 Years
Since 1992, 4th Line Theatre has produced original Canadian theatre at Winslow Farm, an open-air space in Millbrook. These shows frequently span genres (incorporating their audience, dance, and music) and always focus on uniquely Canadian experiences and history. 2016 marks the 25th anniversary for 4th Line Theatre, and unlike their season (which takes place June – August), celebrations for this fantastic achievement in Canadian theatre will not be waiting for the warmer months to begin.
4th Line Theatre will be holding the Silver Lining Gala this Saturday (February 27). A concert by acclaimed regional musicians, as well as silent and live auctions will be on-hand, as well as a pre-concert cocktail reception for some ticket holders. Market Hall in Peterborough will be the host to the Silver Lining Gala, the first of many evenings commemorating 25 years for 4th Line Theatre!
You can purchase tickets for the Silver Lining Gala by calling the 4th Line Box Office at 705-932-4445, or by visiting their website.