Siegfried: Wagner's epic at COC
Canadian Opera Company's stunning 2015-16 season continues with Siegfried, which closes this week.
It's the penultimate opera in Richard Wagner's devastating Ring cycle, a series of four operas loosely based on Norse mythology. Siegfried tells the coming-of-age story of the eponymous character, as he breaks away from the foster parent of his youth and embraces a destiny of triumph and violence. the COC's production features direction by Canadian François Girard, as well as the return of Christine Goerke as Brunnhilde.
To snatch up the last few tickets before Siegfried finishes, head to the COC website. Next on stage the the Four Seasons Centre? The Marriage of Figaro, which runs until February 27!
The COC has been producing the famous Ring Cycle, one opera at a time, for the past several seasons. The 2016-17 season will present its dramatic conclusion. Götterdämmerung, the final opera in the epic tale, will be performed in early 2017. For now, you can enjoy a short taste of the upcoming season with a look at the trailer below!
______________________________________________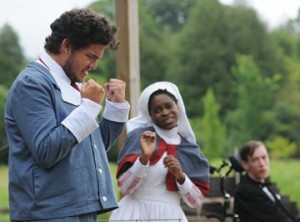 Celebrate 4th Line Theatre's Silver Anniversary
2016 marks the 25th anniversary for 4th Line Theatre! Since 1992, 4th Line Theatre has produced original Canadian theatre at Winslow Farm, an open-air space in Millbrook. But, unlike their season (which takes place June – August), celebrations for this fantastic achievement in Canadian theatre will not be waiting for the warmer months to begin.
Kicking off early, 4th Line Theatre will be holding the Silver Lining Gala on February 27. A concert by acclaimed regional musicians, as well as silent and live auctions will be on-hand, as well as a pre-concert cocktail reception for some ticket holders. Market Hall in Peterborough will be the host to the Silver Lining Gala, a first evening of many commemorating 25th years for 4th Line Theatre!
To get your tickets, or learn more about the Silver Lining Gala or 4th Line Theatre, visit their website.
______________________________________________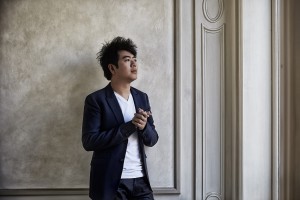 Royal Conservatory of Music previews 2016-17 season
The Royal Conservatory of Music sent out a short but very sweet Valentine back at the end of January: a preview of the 2016-17 season.
Top of the list? A performance by renowned Chinese pianist Lang Lang at the Season Gala in mid-October 2016. The Season Gala is a unique opportunity to experience one of the world's most exciting pianist at Koerner Hall. Other concert highlights include operatic soprano Deborah Voigt, jazz artists Kenny Barron Trio, and pianist Stewart Goodyear.
The official season will be announced in a few months, so in the meantime, enjoy another upcoming RCM event. The 21C Music Festival will take place May 25-29 and will feature musicians and composers producing new and innovative music: watch the video preview here!
______________________________________________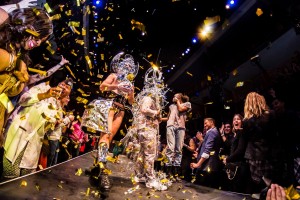 World Stage Mirror Ball at Harbourfront Centre
Saturday January 30 saw the amazing Mirror Ball return to Harbourfront Centre. Hosted by World Stage and the House of Nuance, the Mirror Ball is an evening of glitter, confetti, sequins, and embracing your inner Disco Warrior!
The ballroom scene is a celebration of the LGBT community through balls and pageants, where participants will dress according to ball categories (this year's Mirror Ball featured categories like Hairography, Face, and European Runway) and compete via runway walks, posing, and voguing for prizes.
The organized ballroom scene is still fairly young in Canada, with formal houses first establishing in the 2000s. Still, the Mirror Ball is no amateur event: it is an evening of art and fashion, celebrating the fiercest Canadian additions to the ballroom scene. Need proof? Check out the Mirror Ball's photo album!
As amazing as the Mirror Ball is, it is still growing in popularity outside of its devoted fans. CBC's Amanda Parris stumbled upon the Mirror Ball accidentally this year, and it's safe to say she had an amazing time.
______________________________________________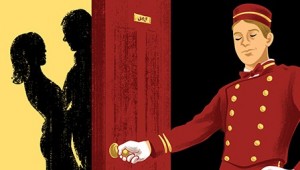 Talk is Free Theatre Presents: This Hotel
Talk is Free Theatre, Barrie's premier theatre, has devoted the past decade to producing new work, adaptations of classical repertoire, and neglected productions from the past. The 2015-2016 season has been no exception: three daring theatrical experiences are on deck for audiences clamouring for interesting and underproduced work.
Early February saw a production of the acclaimed Sondheim musical Sundays in the Park with George. This adaptation of the famous musical about artist George Seurat featured Mike Nadajewski in the title role and was hailed as which was called "a masterpiece" by reviewers in the Simcoe region.
Fresh on the heels of Sundays, TIFT presents This Hotel. Opening on March 3, this original production (written by actor-playwright Alex Poch-Goldin) features the story of an unconscious mind come to life as Lester grapples with his wife's infidelity and a surreal hotel with a bellhop that never quite looks the same. Poch-Goldin also directs this piece that critics have called "wildly imaginative."
For tickets to This Hotel, or to learn more about TIFT's season, head to their website!