Last chance to experience Mystical Landscapes!
Hailed as a "feast for the senses" (Globe and Mail) and a "reimagined blockbuster" (Toronto Star), the Mystical Landscapes exhibition at the Art Gallery of Ontario has drawn crowds and critical acclaim since opening in October.
After a season of interrogating the mystical elements of visual artists at the turn of the 20th century, now is your last chance to enjoy masterpieces from genre-defining artists like Monet, Gauguin, O'Keefe, and Van Gogh. This ground-breaking exhibition will close on February 12th!
To get some of the last tickets for this special exhibition, head to the AGO's website.
***
Dernière chance de voir les Paysages mystiques!
Louangée comme « une fête pour les sens » (Globe and Mail) et « un grand succès réinventé » (Toronto Star), l'exposition Paysages mystiques au Musée des beaux-arts de l'Ontario a attiré un vaste public et obtenu un succès critique depuis son ouverture en octobre.
C'est la fin d'une belle saison passée à s'interroger sur le mysticisme des artistes visuels du tournant du 20e siècle. C'est aussi la dernière chance d'admirer des chefs d'œuvre d'artistes emblématiques de l'impressionnisme comme Monet, Gauguin, O'Keefe et Van Gogh. Cette exposition révolutionnaire se termine le 12 février!
Pour vous procurer l'une des dernières places disponibles pour voir cette exposition hors de l'ordinaire, rendez-vous sur le site Web du MBAO.
____________________________________________________________________
Indigenous, Ontarian filmmakers at Kingston Canadian Film Festival
One of the largest celebration of the best established and emerging filmmakers from the Canadian market is less than one month away!
Now in its seventeenth season, the Kingston Canadian Film Festival has been established as the premiere place for Canadian artists to share their  perspectives in film. From award-winning documentarian Alanis Obomsawin to cult favourite director Bruce McDonald, the KCFF brings every film genre together in a unique festival highlighting the diversity of spirit in Canada.
Special to this year's festival is a celebration of Ontario short films in honour of the sesquicentennial. Ontario Shorts will showcase eight unique pieces following the indigenous, francophone, nonfiction, and narrative stories that encompass Ontario.
For more about programming at the Kingston Canadian Film Festival, click here!
***
Des réalisateurs autochtones et ontariens au Kingston Canadian Film Festival
Ce festival, l'une des plus grandes occasions de célébrer le travail des meilleurs réalisateurs émérites et de la relève du Canada, aura lieu dans moins d'un mois!
Après dix-sept ans, la réputation du Kingston Canadian Film Festival n'est plus à faire en tant que lieu d'échange incontournable pour les artistes canadiens du cinéma. Avec, par exemple, la documentariste primée Alanis Obomsawin et le bien-aimé réalisateur de films cultes Bruce McDonald, le KCFF est un festival unique qui réunit tous les genres de cinéma et met en valeur la diversité des esprits au Canada.
Cette année, à l'occasion du bicentenaire, le festival célèbre particulièrement les courts métrages de l'Ontario. Ontario Shorts mettra en vedette huit films uniques autochtones, francophones, documentaires et récits qui racontent tout l'Ontario.
Pour en savoir plus sur la programmation du Kingston Canadian Film Festival, cliquez ici.
____________________________________________________________________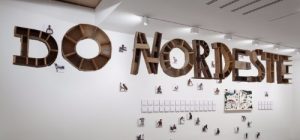 Jonathas de Andrade at the Power Plant
World-renowned artist Jonathas de Andrade brings Brazil's complex cultural heritage to the Power Plant this winter.
In addition to the genre-defying work of Wasauksing artist Maria Hupfield, the Power Plant's ALL FREE ALL YEAR program will present the first comprehensive exhibition of multidisciplinary artist Jonathas de Andrade outside of his home country of Brazil. On Fish, Horses and Men presents the tense and often fractious twining of society and race in the unique Latin American country, where people of colour and indigenous peoples continues to push against a complex history that echoes Canada's.
Using a combination of film, photo and installation work, de Andrade focuses a new lens on Brazil – On Fish Horses and Men is on now and will run until May 14. For more information, visit the Power Plant by clicking here!
***
Jonathas de Andrade à la Power Plant
Jonathas de Andrade, artiste brésilien de renommée internationale, fait connaître l'héritage culturel complexe de son pays à la Power Plant cet hiver.
En plus des créations pleines d'audace de l'artiste Maria Hupfield de la Première nation de Wasauksing, le programme ALL FREE ALL YEAR de la Power Plant présentera la première exposition complète des œuvres de l'artiste multidisciplinaire Jonathas de Andrade à l'extérieur de son pays natal, le Brésil. On Fish, Horses and Men jette un regard sur le jumelage de la société et des races souvent tendu et acrimonieux dans ce pays unique de l'Amérique latine où les personnes de couleur et les populations autochtones tentent de faire entendre leur voix au cœur d'une histoire complexe qui n'est pas sans rappeler celle du Canada.
En combinant films, photographies et installations, de Andrade propose une nouvelle perspective sur le Brésil. On Fish, Horses and Men est en cours jusqu'au 14 mai. Pour en savoir plus, rendez-vous sur le site Web de Power Plant en cliquant ici!
____________________________________________________________________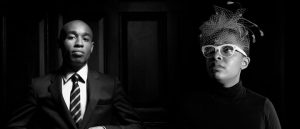 Celebrating Jazz greats at Koerner Hall
Award-winning musicians Cécile McLorin Salvant (vocals) and Aaron Diehl (piano) will perform a program of reimagined jazz standards and compositions from the early years of the genre later this month at Koerner Hall. Part of the fantastically named Royal Conservatory series "Quiet Please, There's A Lady Onstage", Jelly & George brings together works of musical contemporaries Jelly Roll Morton and George Gershwin in a one-night event on February 23.
Both were born on the cusp of the 20th century and recognized as major contributors in musical history: Jelly Roll Morton is considered a major pioneer in early jazz music and instrumental in the use of improvisation in the new genre; George Gershwin, a contemporary/classical creator and performer whose work married jazz elements with contemporary work of the age.
For tickets to this unique performance and to learn more about vocalist Salvant and pianist Diehl, head to the RCM's website!
***
La salle Koerner Hall fête les grands du jazz
Plus tard en février à la salle Koerner Hall, les musiciens primés Cécile McLorin Salvant (interprète) et Aaron Diehl (piano) réinventeront des standards et des compositions des premières années du jazz. Dans le cadre de la série du Conservatoire royal de musique qui porte le nom superbe de Quiet Please, There's a Lady Onstage, le programme Jelly & George réunit des œuvres musicales des artistes contemporains Jelly Roll Morton et George Gershwin. Un soir seulement, le 23 février.
Tous deux nés juste avant le 20e siècle, ils ont largement contribué à l'histoire de la musique jazz : Jerry Roll Morton est un illustre pionnier des années de balbutiement du jazz et l'un des artistes incontournables qui ont imposé l'utilisation de l'improvisation dans ce nouveau genre musical; George Gershwin, créateur et interprète à la fois contemporain et classique, a jumelé dans ses œuvres des éléments du jazz aux musiques contemporaines de son époque.
Pour vous procurer des billets pour cette représentation unique et pour en savoir plus sur la chanteuse Salvant et le pianiste Diehl, visitez le site Web du CRM!
____________________________________________________________________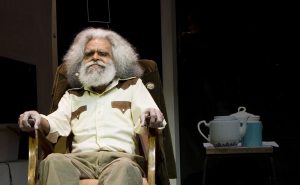 Australia in the Spotlight at Canadian Stage
The biennial Spotlight Festival returns to Canadian Stage with a line-up of genre-defying performances from Australia.
Since 2010, Canadian Stage has brought multidisciplinary performance work from across the globe to Toronto. Artists from Italy, Japan, and South Africa have enthralled Toronto audiences, captured award nominations and expanded the connection between Ontarians and the world.
This year, multidisciplinary artists from Australia will fill Berkeley Theatre for six weeks of performances that celebrate the artistic diversity and challenge the complex cultural heritage of Oz. Highlights include Jack Charles v. The Crown, a story told by the famous Aboriginal actor Uncle Jack Charles (March 29 to April 9) and Endings, a boundary-pushing aural and visual multidisciplinary performance by creator Tamara Saulwick (April 26 to 30).
To learn more about Spotlight: Australia, visit the Canadian Stage website.
***
L'Australie sous les projecteurs au Canadian Stage
Retour de la biennale Spotlight Festival au Canadian Stage avec une série de spectacles révolutionnaires de l'Australie.
Depuis 2010, le Canadian Stage fait découvrir aux Torontois des spectacles multidisciplinaires provenant des quatre coins de la planète. Des artistes de l'Italie, du Japon et de l'Afrique du Sud ont enthousiasmé le public de Toronto, en se méritant au passage des mises en nomination et en contribuant à approfondir les liens entre les Ontariens et le monde.
Cette année, ce sont les artistes australiens qui prendront d'assaut la scène du Théâtre Berkeley pendant six semaines avec des performances qui célébreront la diversité artistique et les défis associés à l'héritage culturel complexe du pays aux antipodes. Parmi les moments forts, notons Jack Charles v. The Crown, une histoire racontée par le célèbre comédien aborigène Uncle Jack Charles (29 mars au 9 avril) et Endings, une performance auditive et visuelle dans laquelle la créatrice Tamara Saulwick repousse les limites de la discipline (26 au 30 avril).
Pour en savoir plus sur Spotlight: Australia, rendez-vous sur le site Web du Canadian Stage.