Petrolia lights up Summer 2017
Starting next month, audiences can enjoy an exciting season of theatre, music and events at the Victoria Playhouse Petrolia! The historic theatre is celebrating Canada this season, with a focus on Canadian productions and artists in honour of the sesquicentennial.
First up is a production all about quintessential Canadian music. Renowned fiddler Jesse Grandmont returns to the VPP for an evening of humour and hits from artists like The Barenaked Ladies, The Guess Who, and The Tragically Hip. Fiddler on the Moose runs May 2 to 19!
For more about the upcoming season at the Victorian Playhouse Petrolia, visit their website!
***
Pleins feux sur l'été 2017 au Théâtre Petrolia
Dès le mois prochain, le public pourra assister à une saison palpitante de théâtre, de musique et d'événements au Victoria Playhouse Petrolia. Ce théâtre historique célèbre le cent-cinquantenaire du Canada en mettant l'accent sur des artistes et des spectacles canadiens.
En lever de rideau, une production qui met de l'avant des musiques caractéristiques du Canada : Jesse Grandmont, violoneux bien connu, remonte sur les planches du VPP avec beaucoup d'humour et plusieurs tubes d'artistes comme The Barenaked Ladies, The Guess Who et The Tragically Hip. Fiddler on the Moose est présenté du 2 au 19 mai.
Pour en savoir plus sur la saison du Victorian Playhouse Petrolia, cliquez ici.
___________________________________________________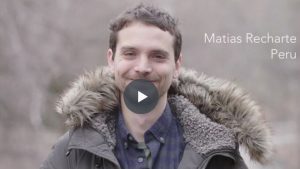 RCM's New Canadian Global Music Orchestra shines
Canada is a nation that welcomes immigrants, with people of all nationalities coming together to work, live, and play together. The Royal Conservatory of Music's 2017 season is celebrating this with the New Canadian Global Music Orchestra.
Musicians from every corner of the globe (seriously, watch the promo video above to see!) that now call Toronto home make up the entirety of this new orchestra initiative. Together, they are creating new and innovative pieces that weave their experiences and styles into a rich aural tapestry that has to be heard to be believed!
The New Canadian Global Music Orchestra will perform their debut on June 2 at Koerner Hall – get your tickets here! Not in Toronto on June 2? Not to worry – the concert will be available on RCM's Livestream as well!
***
Le New Canadian Global Music Orchestra brille au CRM
Au Canada, une nation accueillante pour les immigrants, des personnes de toutes nationalités s'unissent pour travailler, vivre et jouer ensemble. Pendant sa saison 2017, le Conservatoire royal de musique fait la démonstration parfaite de cet unisson avec le New Canadian Global Music Orchestra.
Des musiciens des quatre coins du monde (comme en témoigne la vidéo qui coiffe ce billet!), désormais bien établis à Toronto, forment l'équipe de ce nouveau projet d'orchestre. Ensemble, ils créent de nouveaux morceaux remplis d'innovation qui tissent une trame sonore riche de leur vécu et de leurs styles musicaux. Un pur bonheur pour les oreilles!
La première du New Canadian Global Music Orchestra aura lieu le 2 juin à la salle Koerner Hall. Procurez-vous vos billets ici! Impossible pour vous d'être à Toronto le 2 juin? Ne vous inquiétez pas, le concert sera aussi disponible sur le site Livestream du CRM!
___________________________________________________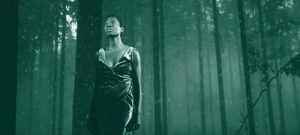 Century Song at Crow's Theatre
Comedy, tragedy, slapstick and immersive experiences have all defined the genre-defying inaugural season of Crow's Theatre at Streetcar Crowsnest. Later this month, experience more amazing performance work that refuses to be categorized.
Century Song melds music, video projection and performance in one riveting experience. Taking artistic cues from writers Virginia Woolf and Alice Walker, soprano Neema Bickersteth and co-creators Kate Alton and Ross Manson create a vibrant and complex portrait of a performer through art and song.
Century Song plays April 18 to 29 and also features design by fettfill. To learn more about Century Song and to purchase your tickets, click here!
***
Century Song au Crow's Theatre 
Comédie, tragédie, burlesque et expériences immersives ont défini la saison inaugurale inclassable du Crow's Theatre au Streetcar Crowsnest. Au cours du prochain mois, assistez à une nouvelle œuvre étonnante qui défie les qualificatifs.
Century Song fusionne musique, projection vidéo et performance pour créer une expérience ensorcelante. S'inspirant des auteures Virginia Woolf et Alice Walker, la soprano Neema Bickersteth et les créateurs Kate Alton et Ross Manson esquissent le portrait riche et complexe d'une interprète par le biais de l'art et de la chanson.
Century Song, à l'affiche du 18 au 29 avril, met aussi en valeur des vidéos conçues par fettFilm. Pour plus d'information sur Century Song et vous procurer des billets, cliquez ici.
___________________________________________________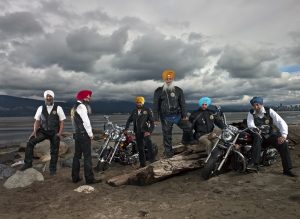 CONTACT Exhibitions Announced
A diverse range of photographic artists present their vision of Canada, announced CONTACT Photography Festival this past weekend.
From acclaimed indigenous artists like Kent Monkman and Dana Claxton to fashion/lifestyle photographer Petra Collins, CONTACT Exhibitions run the gamut of style and subject. What is inarguable is the impact CONTACT's exhibitions have on audiences: not only as the largest photography festival in the world, but also as a presenter of Canadian artists. Starting later this month, CONTACT and its partnered exhibitions will run through October, giving you plenty of time to get to and experience it!
To see more about CONTACT's full slate of upcoming exhibitions, head to their website!
***
Dévoilement des expositions de CONTACT
Le week-end dernier, le CONTACT Photography Festival a dévoilé sa programmation et l'identité des photographes de tous horizons artistiques qui présenteront leur vision du Canada.
En mettant en lumière des œuvres qui vont d'artistes acclamés des Premières nations comme Kent Monkman et Dana Claxton en passant par Petra Collins, photographe de mode et style de vie, les expositions de CONTACT révèlent une gamme de tendances et de sujets. L'effet des expositions de CONTACT sur le public est indiscutable. C'est non seulement le plus grand festival de photographie au monde, mais celui qui présente le plus grand nombre d'artistes canadiens. À compter d'avril et jusqu'en octobre, vous aurez amplement le temps de découvrir CONTACT et ses expositions associées!
Pour tout savoir sur la programmation d'expositions de CONTACT, rendez-vous sur le site Web.
___________________________________________________

Carassauga uncovers hidden talents
Singers, take note: your big break could be in Mississauga this year!
A brand new addition to Carassauga's Festival of Culture, Carassauga Discovers New Talent invites singers aged 18 to 27 to perform on the Main Stage of the festival this May. The winning performer will receive an opportunity to record a demo with industry producers, as well as the chance to perform during other Carassauga events throughout the year.
Since 1985, Carassauga has brought together cultures from across the world for a weekend of food, dance, music and fun. This year's festival will take place May 26-28. To find out more (and apply for the New Talent contest!) visit their website!
***
Des talents à découvrir au Festival Carassauga
Chanteurs, prenez note : la chance de toute une vie vous attend peut-être à Mississauga cette année!
Le Carassauga's Festival of Culture innove avec un concours, Carassauga Discovers New Talent, invitant les chanteurs de 18 à 27 ans à se produire sur la scène principale du festival au mois de mai. L'interprète lauréat aura l'occasion d'enregistrer un morceau de démonstration avec des producteurs de l'industrie et de chanter dans le cadre d'autres spectacles de Carassauga pendant l'année.
Depuis 1985, au cours d'un week-end, Carassauga rassemble des personnes de toutes les cultures pour célébrer la gastronomie, la danse, la musique et le divertissement. Cette année, le festival aura lieu du 26 au 28 mai. Pour en savoir plus (et vous inscrire au concours de nouveaux talents!), rendez-vous sur le site Web.