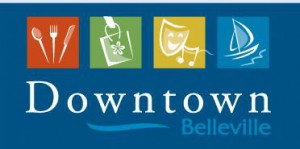 September 27 – September 29 Come celebrate  Belleville Culture Days 2013!  This year's event lasts all weekend long and incorporates many cultural activities including:  "The Art Walk", in partnership with local galleries, studios and the Quinte Arts Council; "Doors Open Quinte"; the  "Music Crawl" in 10 local restaurants and cafes; a film and literary festival with poetry readings, book signings and literary films,. There's even more with community mural and community sculptures and "Flavours of Fall", a special culinary event in partnership with local restaurants on Saturday. Visit www.rediscoverdowntown.ca for more information.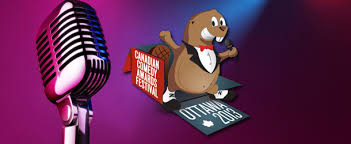 October 3 – October 6 It's the Canadian Comedy Awards Festival!  Now in its 14th year, the CCAF is expanding on its years of success and featuring new and improved shows and activities, including doubling venues from three to six, expanding gala performances from one to three and a record-breaking twenty three shows to choose from! The Comedy Pavilion at Marion Dewar Square is a new addition, presenting the history of Canadian comedy with a focus on Yuk Yuks and The Second City. In addition, it includes an interactive section where attendees can perform in their own version of the Great White North on a replica of the actual set of the show. The exhibit will be a free, family – friendly and fun! Visit www.canadiancomedy.ca for more information.
"Ghost Dance. Resistance, Oppression, Power in Aboriginal North America" will be presented in the multiple gallery spaces of RIC. Using a combination of commissioned works, existing works and the Black Star Collection.
Soulpepper Theatre Company "Angels in America" " the  a Pulitzer Prize-winning play in two parts by American playwright Tony Kushner – the Angels Vimeo trailer is below.
mtspace Impact 13 conference – The schedule has been revealed for Staging Occupation: At the Crossroads of Multiculturalism & Indigeneity. The conference takes place from September 26th – 28th with a pre-conference welcome and opening reception in the evening of September 25th.
Landslide: Possible Futures Land|Slide Possible Futures is a groundbreaking large-scale public art exhibition which responds to a world in transition where the past, present and future collide. The landscape of Markham will be transformed by the work of over 30 national and international artists to explore themes of multiculturalism, sustainability, and community. Landslide Vimeo is below!
The Ontario Cultural Attractions Fund would like to congratulate the Supercrawl 2013 team on their overwhelmingly successful weekend in downtown Hamilton!