Nom de l'organisme
Ontario Pops Orchestra
Description de l'organisme
Incorporated in 2017, the Ontario Pops Orchestra (OPO) is a Toronto-based professional classical and popular music orchestra that provides musicians with performance and professional development opportunities. OPO is invested in fostering musicianship in a positive, inclusive and supportive environment by highlighting the work of women and BIPOC composers and instrumentalists. The Ontario Pops seeks to enrich the lives of local musicians through professional leadership, performance opportunities and carefully-selected repertoire, fostering musicianship in a positive and supportive environment.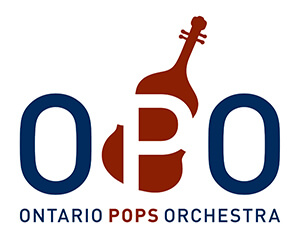 Site web de l'organisme
Facebook
Twitter
---
Projet
Multiculturalism Day Celebration - Around the World in One Day
Description du projet
This application is for the "Ontario Pops Orchestra's Multicultural Day Celebration - Around the World in One Day", an interactive cultural celebration with music, food, performances, arts and crafts from around the world. The first edition of the event will take place on the evening of June 27, 2023, on Canadian Multiculturalism Day, at Mel Lastman Square in Toronto. Programming will include: (1) Concert Program: 12 individual dance performances accompanied by the Ontario Pops Orchestra, with over 40 professional musicians conducted by Maestro Carlos Bastidas; (2) Culinary Program: Food trucks representing traditional foods from four different regions around the world; and (3) Arts and Crafts Program: Interactive multicultural arts and crafts stations for families and children.
Ville
Toronto
Region
Toronto
Date de début
2023-06-27
Date de fin
2023-06-27
Montant financé
10 000.00$