Nom de l'organisme
Northern Lights Festival Boreal
Description de l'organisme
The Northern Lights Festival Boreal (NLFB) was founded in 1972 to maintain and operate festivals in northern Ontario. The organization has grown over the last 30 years from a one day music and arts festival to a three day cultural and tourism attraction event featuring francophone, aboriginal, world beat and grass roots music. NLFB is a non-profit, charitable music presenter in Northern Ontario. The organization provides valuable exposure and career development opportunities for emerging artists, while also presenting highly acclaimed artists, and keeping the region on the map for acclaimed touring acts. The majority of the programming takes place in Ramsey Park located in front and beside Science North in an incredibly scenic setting.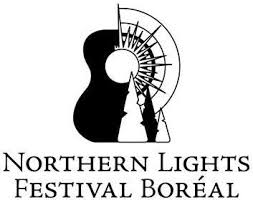 Site web de l'organisme
Facebook
Twitter
---
Projet
Project Franco + 2023 enhancements
Description du projet
This application is for "Northern Lights/Festival Boréal 51: Project Franco + 2023 Enhancements", taking place July 6 to 9, 2023 in Sudbury. The primary venue will be Grace Hartman Amphitheatre and the grounds of Bell Park. NLFB is planning to expand on the successes of 2022 by presenting a four-day Festival with a diverse mix of cultures and musical styles, including folk, indie, world, rock, hip-hop, pop, and electronic. The Festival will also include storytelling, poetry, and visual/installation arts and crafts. July 6 programming will feature francophone artists exclusively. Confirmed acts include the Mountain City Four, Kate McGarrigle, Martha Wainwright, Valdy, Gurf Morlix, TEKE::TEKE, and organizers are in discussion with Charlotte Cardin, Shakey Graves, Kid Koala, Ammoye, Tegan & Sara, Dave Rawlings, The Weather Station and Lloyd Spiegel. Local emerging artists will include Tessa Balaz, Cassidy Houston, Kevin Closs, Lisa Leblanc, Cindy Doire, Haviah Mighty, Lion House, and Spencer José.
Ville
Sudbury
Region
Nord de l'Ontario
Date de début
2023-07-06
Date de fin
2023-07-09
Montant financé
60 000.00$