Nom de l'organisme
Northern Ontario Railroad Museum & Heritage Centre
Description de l'organisme
Incorporated in 1993, the Northern Ontario Railroad Museum and Heritage Centre (NORMHC) consists of three components: (i) the Northern Ontario Railroad Museum (situated in one of the oldest surviving homes in the community); (ii) Prescott Park (featuring an authentic "mountain" type U-1-f class steam locomotive known as "Bullet-Nosed Betty"; and (iii) the Heritage Centre. Housed in the former Capreol Municipal Building, the building showcases a variety of exhibits which reflect on the region's social heritage and the early history of the town. The Heritage Centre is also home to a model railroad and a locomotive simulator. Since 2011 the organization has produced "Terror Train 6077", Halloween programming designed to increase revenues and raise awareness of the Museum.. The event now draws over 4000 paid attendance and in 2019 was recognized by Ontario Travel as one of the must-see "haunts" in Ontario.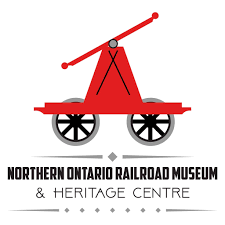 Site web de l'organisme
Facebook
Twitter
---
Projet
Terror Train and Scare Fair
Description du projet
This application is for "Terror Train 6077 and Scare Fair"; special Halloween programming taking place September 25 to October 30, 2020 in Capreal, just north of Sudbury. The Terror Train 6077" is a family friendly haunted train experience and the Scare Fair is essentially a halloween-themed fall fair. 2020 programming includes: (1) a Friday the 13th Fan Experience (September 25) featuring Ari Lehman who played the first Jason in the Friday the 13th movie franchise. Lehman will host fan meet and greets, autograph sessions and perform with his live band First Jason. (2) an enhanced "Scare Fair" in Prescott Park which will (September 26) include circus acts Kobbler Jay and the Great Orbax. Activities will include the Capreol Foodland Pumpkin Carving, Science North Spiders and Scorpions interactive display, a magic show by local magician Stefano Presenza, inflatables, coffin simulator rides, food vendors, artisans, and booths. Following the Scare Fair there will be a "Spooketti Supper" served at the Royal Canadian Legion. (3) "Terror Train 6077" (September 26 to October 30). This annual haunt takes approximately 30 minutes to complete and also includes queue line entertainment such as a trivia app, fire eaters, strolling magicians and other forms of street performance; and (4) a second haunted attraction at the Heritage Centre (October 3) featuring a "ghost walk", live history shows, and poetry readings in the tea room.
Ville
Capreol
Region
Nord de l'Ontario
Date de début
2020-09-25
Date de fin
2020-10-31
Montant financé
15 000.00$