Nom de l'organisme
Glenn Gould Foundation
Description de l'organisme
To honour Glenn Gould's spirit and legacy by celebrating brilliance, promoting creativity and transforming lives through the power of music and the arts with the Foundation's signature activities including the Glenn Gould Prize.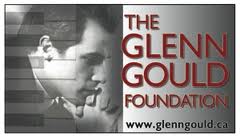 Site web de l'organisme
Facebook
Twitter
---
Projet
Spirit Visions: The Art of Alanis Obomsawin
Description du projet
This application is for "Spirit Visions: The Art of Alanis Obomsawin" an immersive sound and light installation incorporating the artwork of Ms. Obomsawin, with contributions from Indigenous and other artists, including her colleagues and collaborators. In October 2020, a 13-member international jury selected pioneering Abenaki filmmaker, musician, and artist Alanis Obomsawin as the laureate of the 13th Glenn Gould Prize (the application includes a fantastic biography and cv). The entirely free event will take place at the ROM October 4 to 18, 2021, with the works being projected on the eastern facade on Queens Park, with certain elements being made accessible online as well. The ROM is confirmed as a both a venue and project partner with other potential installation partners being sought in Ottawa, Sudbury, Thunder Bay, Montreal, Winnipeg, and Calgary.The organization is also considering spring dates in the event that health restrictions prevent the plans from taking place. Programming will include: (1) a site-specific projection installation celebrating Ms. Obomsawin's visual artworks, which represents the stories, history, beliefs, and struggles of her people. Architectural projections of Ms. Obomsawin's prints will come to life, animated by Métis artist Terril Calder. Audiences at street level will access a specially commissioned musical score, streamed via wifi to their handheld devices. The score will feature the early musical works of Obomsawin, and a guide to the installation, which will commence at sunset and run on a continuous loop for approximately 4 hours; (2) Masterclasses (November 2021 and continue through to March 2022): (i) presented by Alanis Obomsawin: eight free masterclasses on empowering young Indigenous filmmakers. These public events include general audience participants, as well as a cohort of emerging Indigenous filmmakers, and will be presented both live and streamed at the Spirit Vision website; (ii) presented by the GGF Protégé Prize winner: four free masterclasses on current issues facing emerging Indigenous artists, presented both live and streamed; and (3) Leadership / Mentorship Program: the GGF Protégé Prize winner will mentor ten secondary school or university students over two months around creative entrepreneurship.
Ville
Toronto
Region
Toronto
Date de début
2021-10-04
Date de fin
2021-10-18
Montant financé
100 000.00$