Nom de l'organisme
Fall For Dance North Festival Inc.
Description de l'organisme
Incorporated in 2013, Fall for Dance North (FFDN) is one of Toronto's newest dance festivals. Founded in response to the crucial need to fortify the dance audience of the future, FFDN attracts new audiences to experience a diversity of the best established and emerging dance happening in Toronto, across Canada and around the world. Their mandate is to reflect Toronto's multiculturalism, create an atmosphere of shared discovery, and entice people to attend live dance performance throughout the year. A democratic spirit underpins the festival concept, bringing a wide selection of top quality dance for only $15 per seat. The first two editions of the Festival attracted an audience of 18,106 and the free master-classes, artist panels and showcase attracted a combined attendance of 1,416.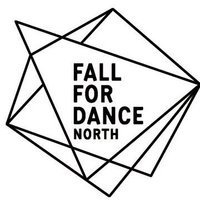 Site web de l'organisme
Facebook
Twitter
---
Projet
Fall for Dance North 2021
Description du projet
This application is for "Fall for Dance North 2021", which will include both live streamed and in-person, outdoor performances in Toronto and several rural Ontario communities between September 9 - October 24. In addition to free programming, currently FFDN will present six ticketed 'mainstage' performances at a price of $15 each, with the option to create custom festival packages for additional savings. After producing live streamed programming in 2020, organizers recognized the emergence of a distinct new art form of dance performance film direction. Programming will include: (1) Marquee live streamed event, the 2021 Signature Program: a mixed-bill highlighting three distinct performances from national and international artists, including a new commission from Mthuthuzeli and Siphe November (UK, Canada), a commission by Malpaso Dance Company (Cuba), and a new work from Nrityagram Dance Ensemble (India). While Siphe and Mthuthu will perform live in Toronto, the other two works will be pre-recorded on location for the livestream, all directed by Indo-Canadian filmmaker Vikram Dasgupta; (2) Four secondary live streamed programs: "Traumas and Triumphs", a new full-length work by Guillaume Cote (Canada); "More Forever", a full-length collaboration between composer Conrad Tao (USA) and choreographer Caleb Teicher (USA) performed by Caleb Teicher & Company; "Night Shift" by Citadel + Compagnie (Canada); and a new Urban/Street dance program, also co-curated with Citadel + Compagnie (details tbc); (3) "Farm Share": created by Caleb Teicher and Nic Gareiss (USA), this site-responsive work is set in outdoor spaces (such as farms, vineyards, and gardens) and will tour to three different communities in southern Ontario. "Farm Share" will feature American tap dance and other percussive dance forms, as well as live music, and will highlight additional Canadian artists in a unique double-bill in each location; and (4) Ancillary programming including workshops, an artist talk series, the second season of the Mambo podcast, a site-specific photo and augmented reality presentation at Union Station that will run throughout much of the festival, and year-round digital programming, including a piece produced in partnership with the AGO and with dancer/filmmaker Esie Mensah.
Ville
Toronto
Region
Toronto
Date de début
2021-09-09
Date de fin
2021-10-04
Montant financé
70 000.00$