Nom de l'organisme
Hamilton Fringe Festival
Description de l'organisme
Incorporated in 2002, the Hamilton Festival Theatre Company (Hamilton Fringe) creates a platform for independent, emerging, and established theatre artists in Hamilton. By incorporating the Canadian Association of Fringe Festival's guiding principles, their annual summer Fringe Festival is an accessible, inclusive, and engaging theatre experience where: participants are selected on a non-juried basis; 100% of box office revenue is returned to participating artists; Fringe producers have no control over artistic content of productions; and festivals must remain affordable for all audiences and artists to participate. In recent years the company has explored a series of partnerships with a number of arts organizations and in 2012 restructured, emerging with the goal of creating an autonomous identity and hiring permanent staff to contribute to the Festival year-round.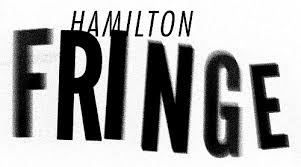 Site web de l'organisme
Facebook
Twitter
---
Projet
2021 Hamilton Fringe Festival - Building Venue Capacity & Access Outdoors/Online
Description du projet
This application is for "2021 Hamilton Fringe Festival: Building Venue Capacity and Access Outdoors and Online", enhanced Festival initiatives designed to provide new outdoor and digital experiences and expanded venue capacity to supplement Festival programming. The Festival takes place from July 14 to 25, 2021 in downtown Hamilton. Programming will take place across 10+ stages and feature over 60 lottery performance companies that offer musicals, dance, comedies, magic shows, dramas, and family entertainment in more than 350 performances. Programming includes: (1) Three companies performing 90-minute productions and 21 companies performing 60-minute productions. As in previous years, participating companies will be chosen at random through an annual lottery draw. HF has partnered with three performance venues for a combined total of four live stages: Theatre Aquarius - Studio Theatre, The Zoetic Theatre, and Bridgeworks Event Space - 2 Stages, including one stage equipped with recording and live-streaming capability; (2) "Bring Your Own Venue Series" (12 companies): Each participating BYOV company is responsible for securing/contracting their venue and setting their own schedule. The BYOV series is designed to broaden opportunities for artists to participate in the Festival, while minimizing the impact on staffing and organizational capacity; (3) "Site-Specific Series" (one company): encourages artists to produce theatre in non-traditional performance spaces; (4) 'BIPOC Artist' and 'Disability Justice' Performance Categories: new performance categories targeting members of culturally diverse communities in Hamilton. Chosen companies will receive a 60-minute slot in the 2021 summer Festival, a cash bursary of $1,000 to support production costs, artistic mentorship and producing mentorship to support the success of the production of the project; (5) "The Mini Series": (six companies): this series provides creators an opportunity to develop new plays, and to experiment with short-form works as performed before a more intimate audience at Mills Hardware; (6) Fringe Club: multiple outdoor performance areas, a licensed beer garden, and broader access programming at the newly-upgraded John Rebecca Park. Free Fringe Club programming includes the "Fringe Kick Off" celebration, "Family Fringe On The Lawn", the new "Fringe All-Access" series, the "Kids Club Camp" series (see below), professional development workshops, urgent community talks, live dance and music; (7) "Skip The Glitches": six companies will be performing outside the homes of ticket buyers; (8) "Theatre On-Demand" and "Digital Exclusives," two series of digital experiences that audiences can stream on-demand for the duration of the Festival. Partnering with Edmonton Fringe and Canadian Association of Fringe Festivals, HF will develop a new online platform that can be leveraged to stream and deliver on-demand content to be used for all future online delivery.
Ville
Hamilton
Region
Sud-Ouest de l'Ontario
Date de début
2021-07-14
Date de fin
2021-07-25
Montant financé
40 000.00$