Nom de l'organisme
Festival franco-ontarien (2006) inc.
Description de l'organisme
Promouvoir le développement culturel, intellectuel, moral, physique et général des francophones de la province de l'Ontario par l'entremise de festivals et d'activités similaires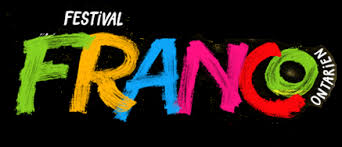 Site web de l'organisme
Facebook
Twitter
---
Projet
Festival Franco-Ontarien 2021
Description du projet
This application is for "Festival Franco-Ontarien 2021", taking place September 23 to 25 at Major's Hill Park in Ottawa. The 2020 Festival was postponed until the City of Ottawa gave their approval for the Festival to stage two shows on September 25th in front of small audiences (and 2,000 online viewers). While not ideal in terms of revenue, audiences reportedly enjoyed the more intimate environment, where attendees enjoyed the performances from cocktail tables while being served a a tasting menu of local food and beverages. With that in mind, organizer's have planned to replicate and enhance the experience in 2021, and permanently reschedule the event to the last weekend in September as the 25th is Franco-Ontarian Day. The Festival's board of directors had been long contemplating a change of date and the pandemic allowed the event to test the public's reaction to the idea. An online simulcast will allow Festival programming to be enjoyed across the country, with the hopes of developing new markets and increasing in-person attendance in the future. Programming will include: (1) Friday, September 24: Virtual School programming (Regulation 17); opening night show (Breen Leboeuf, John McGale, Martin Deschamps, Pierre and François Lamoureux, Yves Doyon, and Marcel Aymar; and (2) Saturday, September 25: Closing night show (Daniel Bélanger, Brigitte Boisjoli, Charlotte Cardin, The Landscaper, Anique Granger, and Andrea Lindsay). Public sector partners include: Canadian Heritage (Official Language Community Development, Canada Fund for the Presentation of the Arts), the MHSTCI (Celebrate Ontario), the Ontario Arts Council (Arts Outreach Assistance and Arts Response Initiative), the City of Ottawa (Partnership for Major Festivals and Fairs) and the Quebec Government (Quebec Secretariat).
Ville
Ottawa
Region
Sud-Est de l'Ontario
Date de début
2021-09-24
Date de fin
2021-09-25
Montant financé
30 000.00$