Nom de l'organisme
Huron Waves Music Festival
Description de l'organisme
Formerly known as The Bach Music Festival of Canada, the Huron Waves Music Festival is a new festival that will showcase both Canadian and visiting international artists in an annual springtime music festival at a variety of venues in Grand Bend, Exeter and other nearby communities in Huron County. Programming will be coordinated by Artistic Advisor John Miller, the recently retired founder of Stratford Summer Music. The Festival program will comprise a variety of musical styles from jazz, big band, vocal, classical to contemporary. The Festival will also offer programs in area schools to benefit students, and professional development opportunities for area musicians.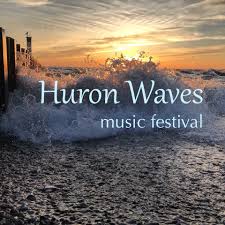 Site web de l'organisme
Facebook
---
Projet
The Inaugural Huron Waves Music Festival
Description du projet
This funding is for the marketing of "The Huron Waves Music Festival" taking place over two four-day weekends May 9-12 and 16-19, 2020 in a variety of venues in Huron County. Confirmed programming includes: (1) Two concerts by The Kingdom Choir (May 7 and 8). Two venues are under consideration in Goderich (the north end of the county) and Exeter (in South Huron and with proximity to London and Stratford where major audience numbers are expected). Choir Director Karen Gibson will also conduct a masterclass for choir leaders from southwestern Ontario; and (2) Residency by Barbara Croall, Odawa composer, musician, and heritage proponent (May 11-15). Focusing on the needs of the Kettle-Stony Point First Nations Reserve and particularly upon Indigenous youth the residency will culminate in a tradition-based performance. Full line up to be confirmed in March 2020.
Ville
Exeter
Region
Sud-Ouest de l'Ontario
Date de début
2020-12-01
Date de fin
2020-12-11
Montant financé
25 000.00$