Nom de l'organisme
Beaches Jazz Festival Society
Description de l'organisme
The Festival began in 1989, when top jazz artists were booked to perform at the Kew Beach Bandshell. Now celebrating its 26th anniversary, the festival has blossomed into a 13-day event that attracts millions of fans and makes a major contribution to promoting Canadian jazz excellence in Toronto and on the world stage.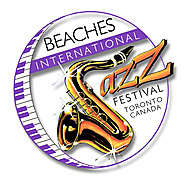 Site web de l'organisme
Facebook
Twitter
---
Projet
Beaches Jazz Fest East York Jamfest and Festival Expansions
Description du projet
This funding is for the marketing of "East York Jam Fest and Festival Expansions", taking place June 27 to July 26, 2020 in various locations in the east end of Toronto. The 2020 Festival will include: (1) The "East York Jam Fest", an entirely new event taking place June 28-29, 2020 at the East York Civic Centre, will feature two days of free live musical performances on the main stage, a vendor's village, beer garden, sponsor activations and a children's midway area. Programming will include more than 50 musical artists performing a wide range of musical genres; (2) an expanded "Streetfest" (July 23-25, 2020) will feature five new band performance locations; and (3) an expanded "Block Party" which will run for four days (July 2-5, 2020) with extended hours Friday to Sunday. The event will also include four new performance locations. The main stage will still be located at Jimmy Simpson Park and will feature 12 band performances over the weekend.
Ville
Toronto
Region
Toronto
Date de début
2021-06-25
Date de fin
2021-07-25
Montant financé
115 000.00$