Nom de l'organisme
Corporation of the Town of East Gwillimbury
Description de l'organisme
East Gwillimbury is a town on the East Holland River in the Regional Municipality of York, formed by the amalgamation of the Township of East Gwillimbury with all the previously incorporated villages and hamlets within the township. The main centres in East Gwillimbury are the villages of Holland Landing, Queensville, Sharon, and Mount Albert. The Community Parks, Recreation and Culture Department's budget in 2017 was $7.7M. The Sharon Temple has operated as a historic site and music venue since 1919. This application is submitted in partnership by The Town of East Gwillimbury's Community Parks, Recreation and Culture Department and the Sharon Temple. The Sharon Temple Museum Society (STMS) was incorporated in 1990 to preserve the unique architectural site and the material culture of the Children of Peace. It continues to actively collect, interpret and research the history of the site, which is composed of eight distinctive religious buildings and dwelling places, and houses 6,000 artifacts.

Site web de l'organisme
Facebook
Twitter
---
Projet
Tapestry of Taste: East Gwillimbury International Food and Craft Beer Festival
Description du projet
This funding is for the marketing of the "Tapestry of Taste - East Gwillimbury's International Food and Craft Beer Festival", taking place August 9 to 11, 2019 on the Sharon Temple National HIstoric Site. The event will include food and entertainment from all around the world, and will also highlight the history of East Gwillimbury and the Sharon Temple through music, visual arts, performing arts, and storytelling. The event will have three programming areas: (1) Around the World Kid Zone (Sponsored by Enbridge and East Gwillimbury Soccer Club): international physical and educational games and arts and crafts for children (world crafts, music and dance, cricket, soccer). The East Gwillimbury Library will also be providing readings for children and families; (2) International Bazaar: showcasing artisans from around the world. Organizers will work closely with the York Region Group of Artists, Mount Albert Group of Artists, and East Gwillimbury Group of Artists in the planning of the Bazaar; and (3) International Food Market and Entertainment, located on the Sharon Temple Grounds, will showcase a variety of international food such as Greek, Korean, Chinese, Moroccan, Canadian, French, Italian, Mexican, and Polish in addition to local craft beers and wine. Cultural programming will include dance, theatre performance, and musical performances. The headliner for the weekend is Canadian fiddler Ashley MacIsaac (TBC). Other cultural programming highlights include: (i) music (Neema Children's Choir, Eagle Flight Singers, Straight Style First Nations singing group, John Anderson, Glenn Marais, George St. Kitts, Starlite Steelband, and Ken Lewis); (ii) theatre (Canadian Children's Theatre Co., Canadian Improv Showcase); (iii) historical re-enactments (Sharon Temple National Historic site and Museum and Queensville Players, Knights in the Classroom); and (iv) dance (In Harmony Dance & Wellness Ltd., Kicks Dance Studio ,the Raptors Dance Pak, Army of Sass, Imagine Arts, Yvonne Kelly Dance Academy & Irish Dance Studio, and the Highlands of Durham Scottish Country Dancers).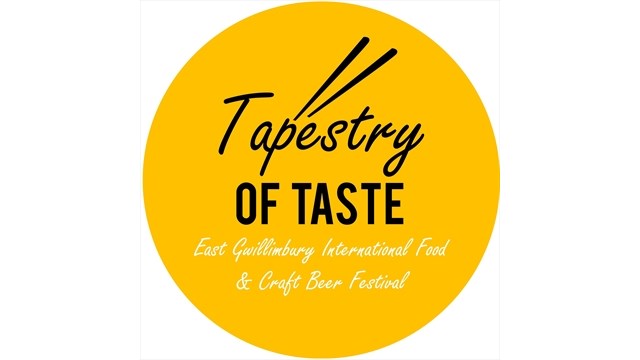 Site web du projet
Ville
East Gwillimbury
Region
Centre de l'Ontario
Date de début
2019-08-09
Date de fin
2019-08-11
Montant financé
10 000.00$